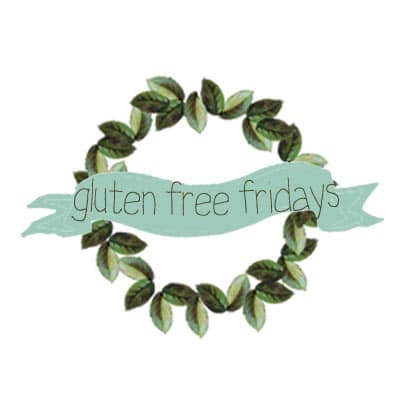 Welcome to Gluten Free Fridays Recipe Link up!  We are happy to have you! Last week we had SO many recipes!  That is amazing! Thank you so much for making it a HUGE success!
Your hosts are:  Cindy at Vegetarian Mamma,  Lacy at Gluten Free R.D. and Meg at Eat.Live.Make   We are pairing together to bring a "Gluten Free Fridays" link up party every Friday.
I am amazed by all the wonderful Gluten Free Bloggers we are meeting!  I am loving each and every recipe/tip that is submitted.  Here are a few of my favorites from last week….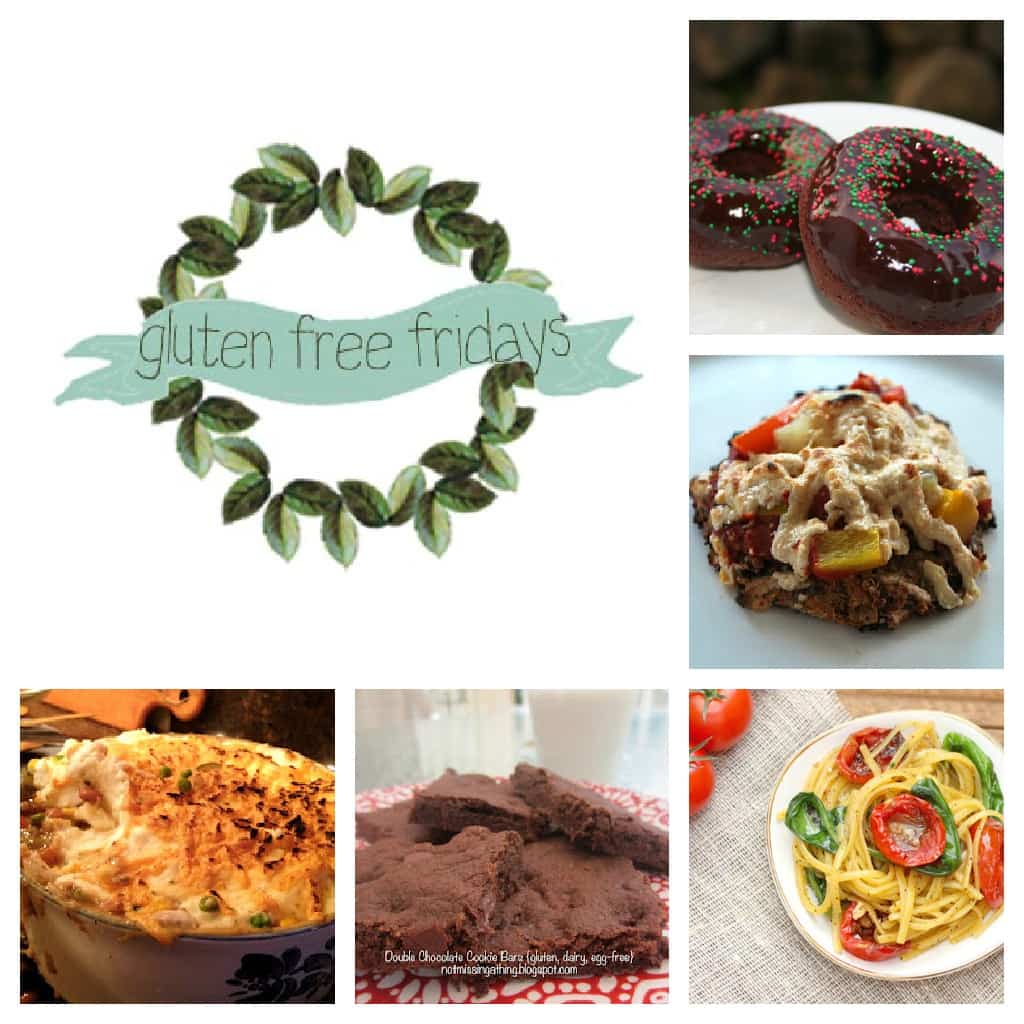 Slow Roasted Caprese Tomatoes and Black Pepper Pasta via Bear and Bonnets
Chocolate Espresso Doughnuts via In Flora's Kitchen
Vegan Pot Pie via the The Gluten Free Herbyvore
Vegan Pizza Bites via Happy Little Feet
Double Chocolate Cookie Bars via Not Missing a Thing
We'd love for you all to link up some gluten free recipes (or gluten free advice/products etc.) you've created for all of us to try out. It can be an old or new recipe, you pick! Recipes for meat lovers, vegetarians and vegans are all welcome! You most definitely do not have to be a gluten free blogger, nor do you have to be a foodie blogger. We invite everyone to participate!
Rules and Guidelines:
Recipe can be old or new but must be GLUTEN FREE.
Recipes can be for meat lovers, vegan, vegetarian or allergy free!  All are welcome!
Limit of 3 entries per blogger per week.
Please link your post back to this site, so your readers know where to find more awesome recipes in the link up!  (www.vegetarianmamma.com)
Leave a comment about your recipe after linking up! We'd love to hear why your recipe is SO awesome!
Disclaimer: By linking up to Gluten Free Fridays, you guarantee that the pictures and posts are your own and not that of someone else.  You also agree to give permission to all hostesses (Meghan,Cindy and Lacy) to make use of your pictures and posts on our own Gluten Free Friday posts, as well as giving us permission to re-post them on social media outlets like Pinterest, Twitter and/or Facebook. This will result in no monetary compensation to you. If photos are used, proper credit and link back will be given.

Grab a button (from the sidebar) to place on your blog to show support for Gluten Free Friday and for the Gluten Free community!
Are you following me on Pinterest?  Each week I PIN the entries to my "Gluten Free Fridays" board!  Each week we get LOTS of repins!  Be sure you are following me!
 Thanks for entering, please be sure to TWEET about this recipe party!
Oh and be sure to list your BLOG over at our Gluten Free Bloggers Directory tab, click here to link up!  Let's work together to build a fantastic Gluten Free Community!
As a side note, we are offering affordable advertising!  For $10 you can have ONE YEAR of side bar  text/link advertisement! You would be listed under "Great Sites to Visit"  If you are interested, email me at cindy at vegetarianmamma dot com.