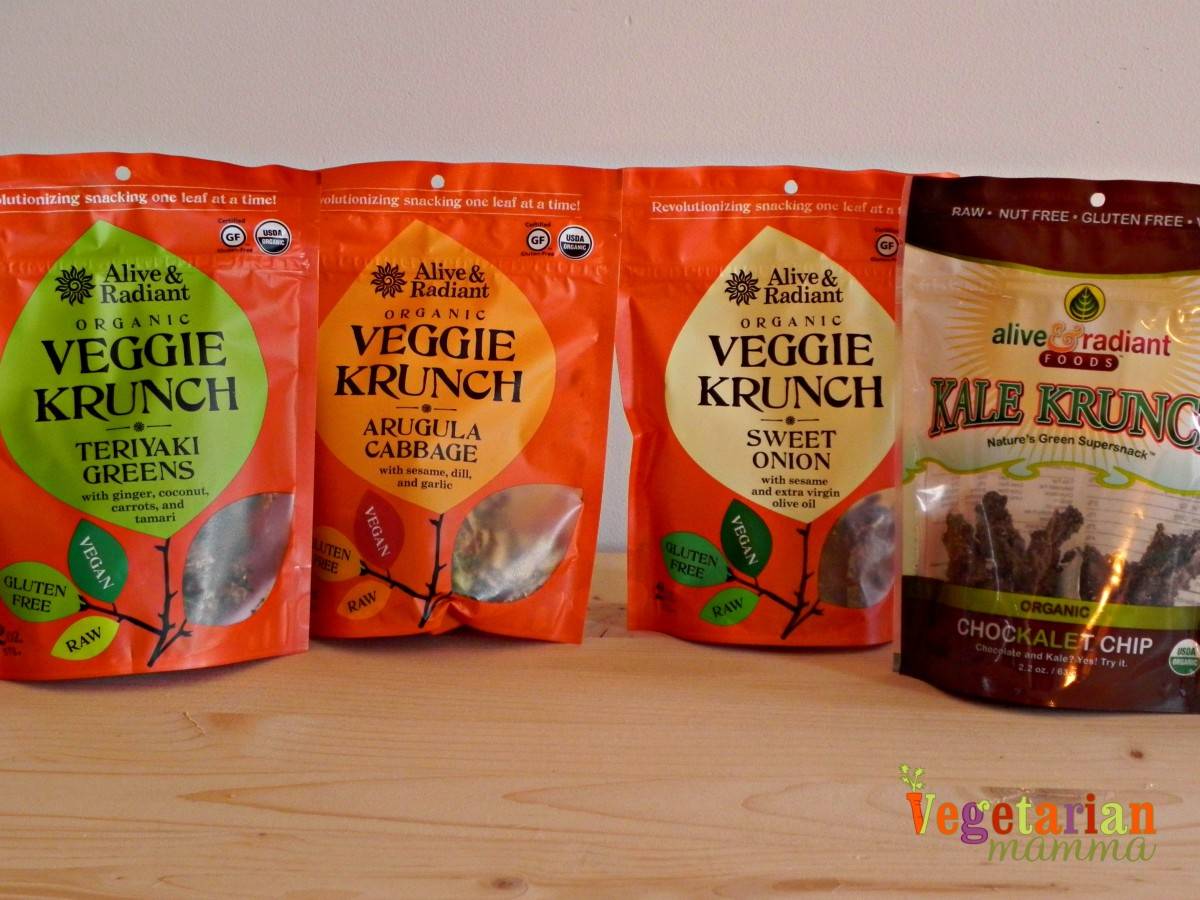 Last week, I was able to try some of the Alive And Radiant Krunch snacks!  Have you gotten your hands on these yet?  When thinking of how to describe their story, I kept coming back to some lines I read on their facebook page:
"We take organic veggies, fruits, and nuts, and craft them into snacks through a combination of wizardry and low-temperature dehydration. Every bag is a gift to your health. You're worth it!"
This company is dedicated to making some delicious snacks that are good tasting and good for you!  I was excited to try some of the nut-free options they had.   I was super excited to get to try one with chocolate!  I mean what girl, doesn't love chocolate?  The snacks were satisfying and we have a sweet tooth around here so chocolate was our favorite!
The fine folks of this company have been gracious enough to offer up a giveaway package to five lucky winners!  Yes, FIVE winners!  Each winner will get 3 bags of product! It will be a surprise of which kind, but I know you won't be disappointed!
a Rafflecopter giveaway


If you don't want to wait for the giveaway to be over, you can score the product for 20% off using the code: Kalechips20  The code is good from March 31-May 31!