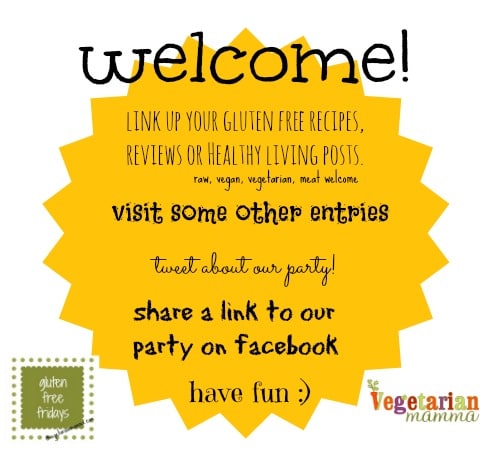 Its time to share our favorite Gluten Free Recipes for this week!
Its hard to believe that we are on link up 100!!!!  Congrats and thanks to everybody who contributes each week, its amazing how many gluten free recipes we have shared!  Keep them coming!
We have a new giveaway that we are running!  Its for an ENTIRE CASE of Kale + Chia Chips!
a Rafflecopter giveaway

We have a BIG giveaway going on this week. Its in honor of the Virtual Expo from Gluten Away! Read more here about this HUGE prize pack!
a Rafflecopter giveaway

If you link up a recipe, we'll send out an email to remind you for next week. You are always welcome to unsubscribe from the email. I understand, I get alot of emails too! 🙂 Have fun!