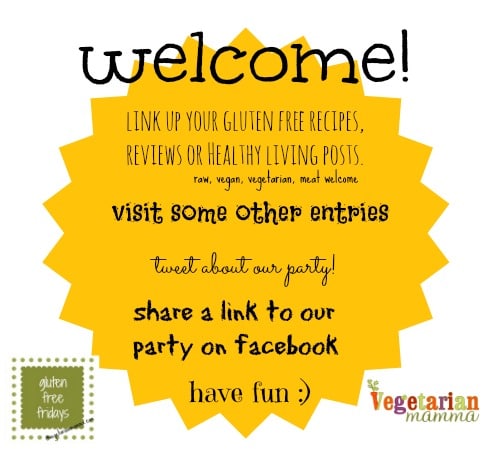 Its time to share our favorite Gluten Free Recipes for this week!
I had a SUPER FUN birthday with my family and enjoyed a weekend away with the hubs! We toured our local wine country!  Very fun!  Here is a sneak peak into my gluten free birthday week!  We also celebrated the first day of first grade for my oldest! We also checked out a new store to the area, Fresh Thyme Market and found some new products!
We are giving away TWO bottles of awesome GLUTEN FREE ONE Bite Sauces! You have to check them out!
a Rafflecopter giveaway
We also have a SUMMER BBQ giveaway going on! One jar of TWO Fat Guys BBQ sauce and my favorite EZ Tofu Press! a Rafflecopter giveaway
Are you ready to party? Gluten Free Style?