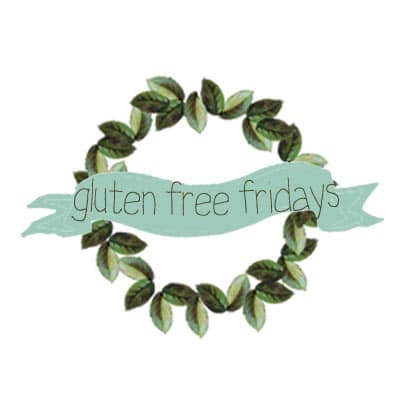 Welcome to Gluten Free Fridays Recipe Link up!  We are happy to have you! Thank you for linking up!
This week Gluten Free Fridays is sponsored by Sugar and Spice Market!  To read a review of their products and to lean more click, here. Sugar and Spice Market has graciously donated a package of the gluten free cookie mix as well as a package of their gluten free pancake/waffle mix to giveaway to one lucky entry! All entries are welcome, however the winner must have a US mailing address. All you have to do to enter is to link something up!  The more you link the better your chances! 🙂  Please limit your entries to three!  Good luck!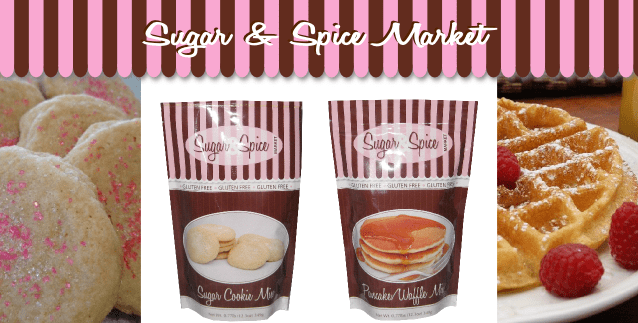 Some of my favs: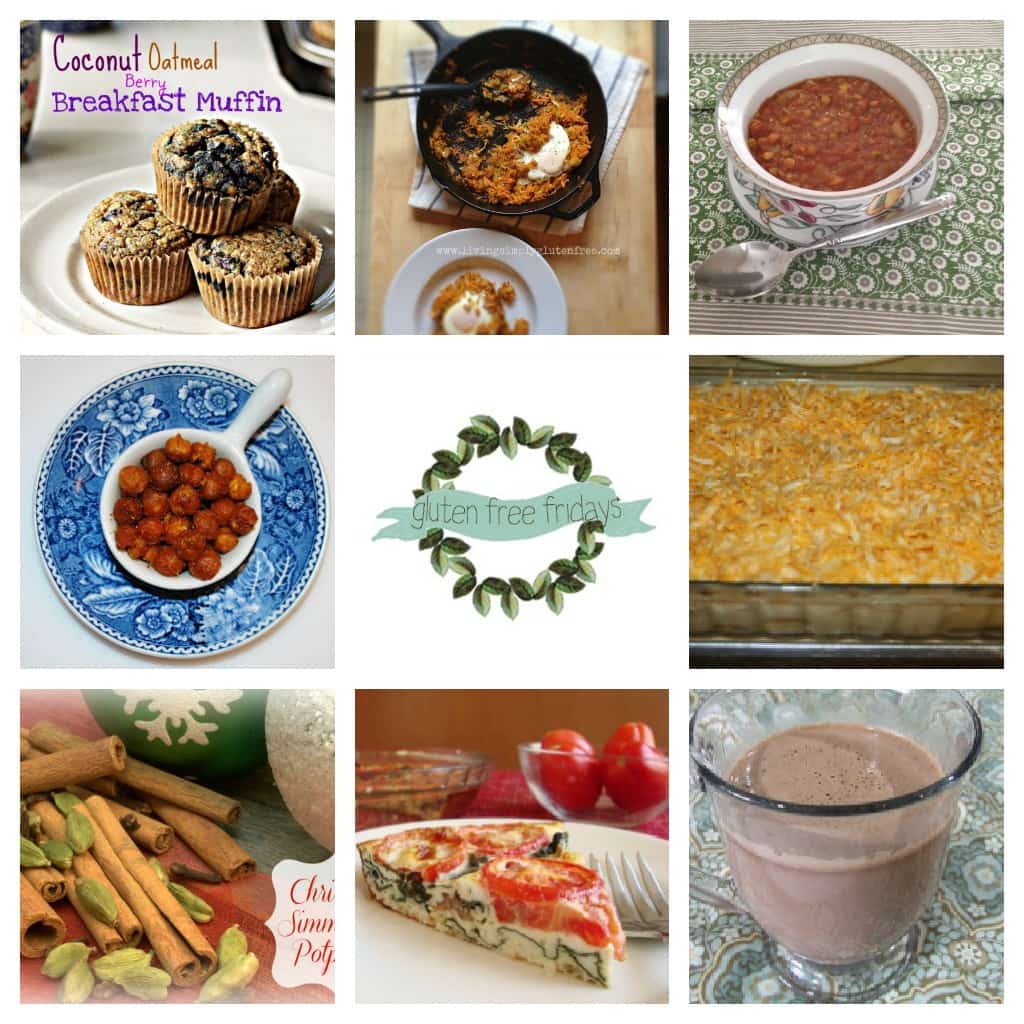 Crustless Swiss Chard Tomato Quiche via Read Food Real Deals
Indian Spiced Tomato Soup via Gluten Free A-Z Blog
Christmas Simmering Potpourri via 20 Something Allergies
Butternut Squash Sweet Potato Leek Hash via Living Simply Gluten Free
Creamy Rich Hot Chocolate (vegan) via Cooking Gluten and Dairy Free
Coconut Oatmeal Berry Breakfast Muffins via Girl Gone Country
Cheesey Scalloped Potatoes via For Him and My Family
Roasted Chickpeas via Happy Little Feet
To review the guidelines or if you have questions, please visit our "Gluten Free Fridays" tab.
Grab a button (from the sidebar) to place on your blog to show support for Gluten Free Friday and for the Gluten Free community!
Are you following me on Pinterest?  Each week I PIN the entries to my "Gluten Free Fridays" board!  Each week we get LOTS of repins!  Be sure you are following me!
Thanks for entering, please be sure to TWEET TWEET TWEET about this recipe party!
Oh and be sure to list your BLOG over at our Gluten Free Bloggers Directory tab, click here to link up!  Let's work together to build a fantastic Gluten Free Community!
Please link back to this post! Let your readers know where you are linking up your awesome recipes!
Don't forget to click the TWEET button at the end of this post!

  Pretty please!
Last week, my BlueBerry Breakfast Cakes posts was featured as "Recipe of the Day" at Circle of Moms.  Please take a moment to 'vote' for my recipe post by doing any or all of the following: LIKE, TWEET, PIN or comment.  CLICK here to visit the post and LIKE, TWEET, PIN or comment.  THANK YOU! 🙂  Voting is still open!  Please vote 🙂