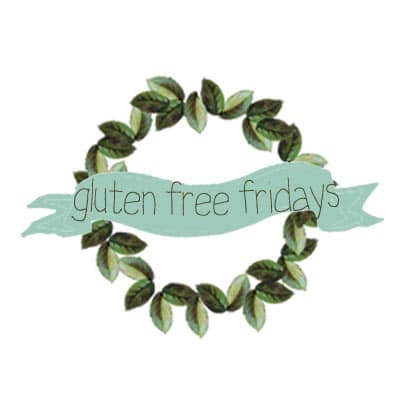 Welcome to Gluten Free Fridays Recipe Link up!  We are happy to have you! Thank you for linking up!
Its hard for me to believe that its the 19th link up that we'd done! I've made SO many fantastic bloggers!
Some of my favs: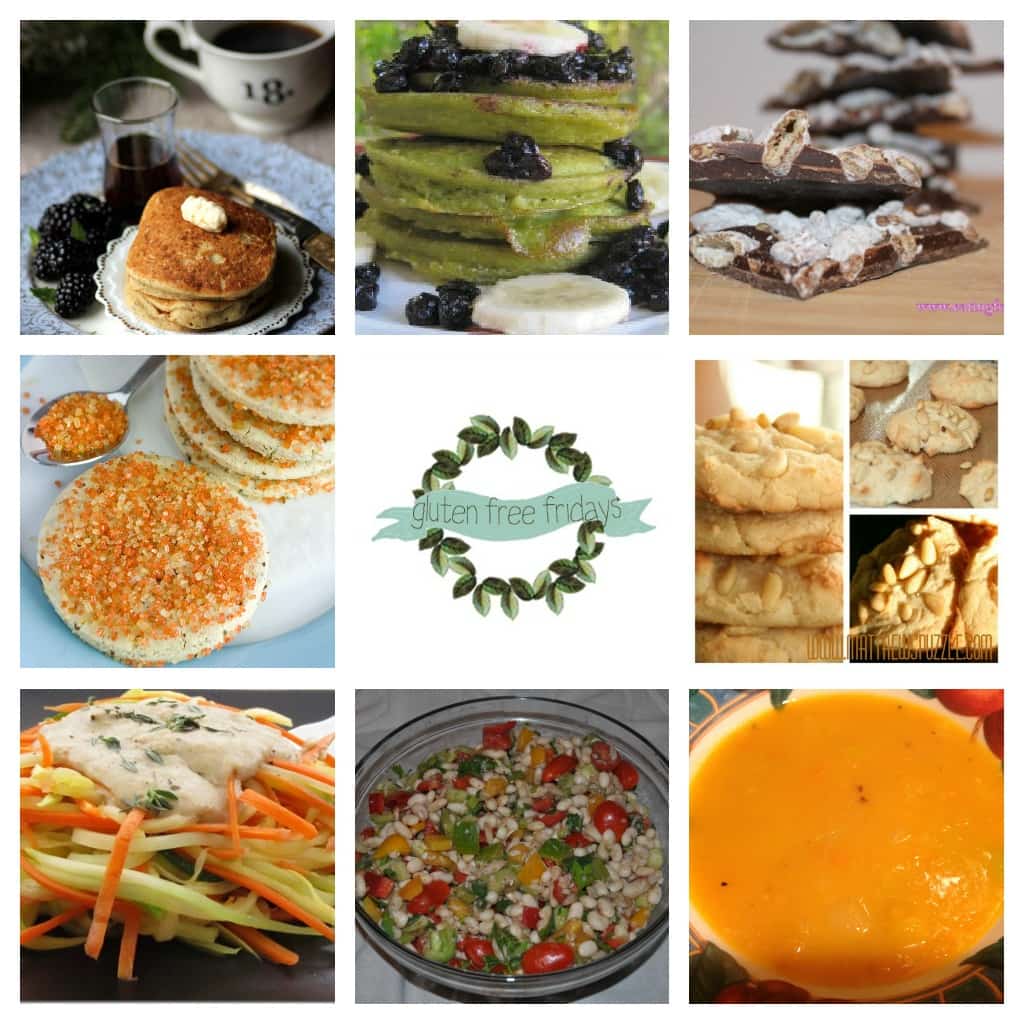 Super Easy Bean Salad via My Whole Food Life
Soaked Millet Pancakes via Peeling Back the Onion Layers
Egg Nog Pancakes via Beard and Bonnet
Seed Butter Bites and Buddy Bark via Eating Freely
Pignoli Cookies via Matthews Puzzle
 Julienned Vegetable Alfredo via Part Time Health Nut
Orange Sugar Cookies via On Nom Ally
Vegan Butternut Squash Soup via Healthy Living Awaits
To review the guidelines or if you have questions, please visit our "Gluten Free Fridays" tab.
Grab a button (from the sidebar) to place on your blog to show support for Gluten Free Friday and for the Gluten Free community!
Are you following me on Pinterest?  Each week I PIN the entries to my "Gluten Free Fridays" board!  Each week we get LOTS of repins!  Be sure you are following me!
Thanks for entering, please be sure to TWEET TWEET TWEET about this recipe party!
Oh and be sure to list your BLOG over at our Gluten Free Bloggers Directory tab, click here to link up!  Let's work together to build a fantastic Gluten Free Community!
Please link back to this post! Let your readers know where you are linking up your awesome recipes!
I try to follow EVERYBODY on FACEBOOK, TWITTER and PINTEREST.  If I am not following you let me know and I will!
Also be sure to leave a comment to let me know about your awesome recipe!  It helps me to pick my favorites!
Merry Christmas!