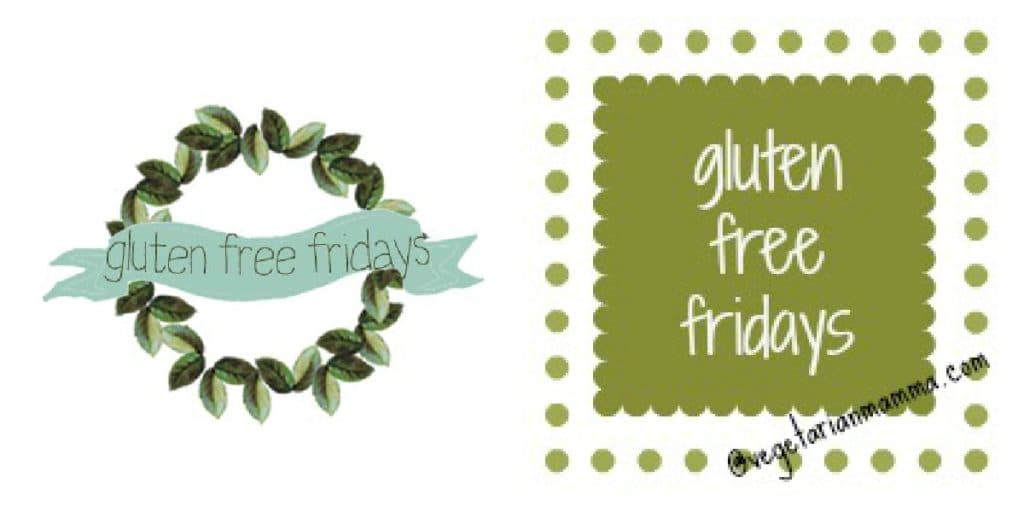 Welcome to Gluten Free Fridays Recipe Link up!  We are happy to have you! Thank you for linking up! Thank you for being a part of our Gluten Free Fridays party!  We hope that you enjoy yourself each week!
We are playing with some new logo ideas.  I have placed one of the final contenders at the top of this post.  What do you think?
Here are my favs from link up #22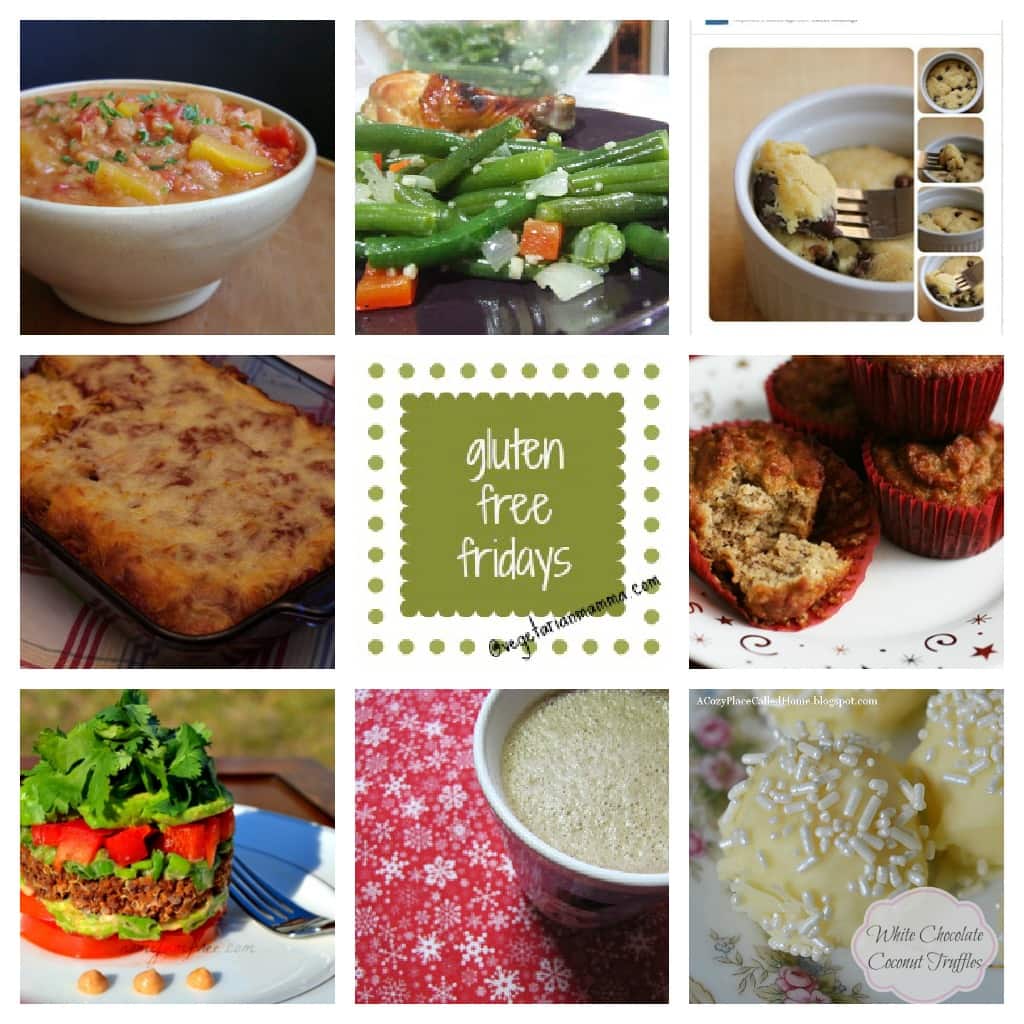 Squash Chili via Real Food Real Deals
Taco (less) layered salad via Nom Yum Free
5 minute chocolate chip cookie via Engineering Dinner
Baked Spaghetti via Hope's Kitchen
Green Beans via Cooking Gluten and Dairy Free
Caramel Mocha via Natural and Free
White Chocolate Coconut Truffles via A Cozy Place Called Home
Paleo Banana Muffins via Sweet Basil 'n Spice
To review the guidelines or if you have questions, please visit our "Gluten Free Fridays" tab.
Grab a button (from the sidebar, its a NEW design!) to place on your blog to show support for Gluten Free Friday and for the Gluten Free community!
Are you following me on Pinterest?  Each week I PIN the entries to my "Gluten Free Fridays" board!  Each week we get LOTS of repins!  Be sure you are following me!
Thanks for entering, please be sure to TWEET TWEET TWEET about this recipe party!
Oh and be sure to list your BLOG over at our Gluten Free Bloggers Directory tab, click here to link up!  Let's work together to build a fantastic Gluten Free Community!