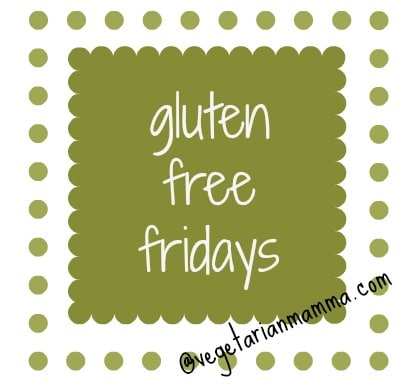 Welcome to Gluten Free Fridays Recipe Link up!  We are happy to have you! Thank you for linking up! Thank you for being a part of our Gluten Free Fridays party!  We hope that you enjoy yourself each week!
Remember we have a few new badge/logo options, you can find them here.
Here are my favs from link up #23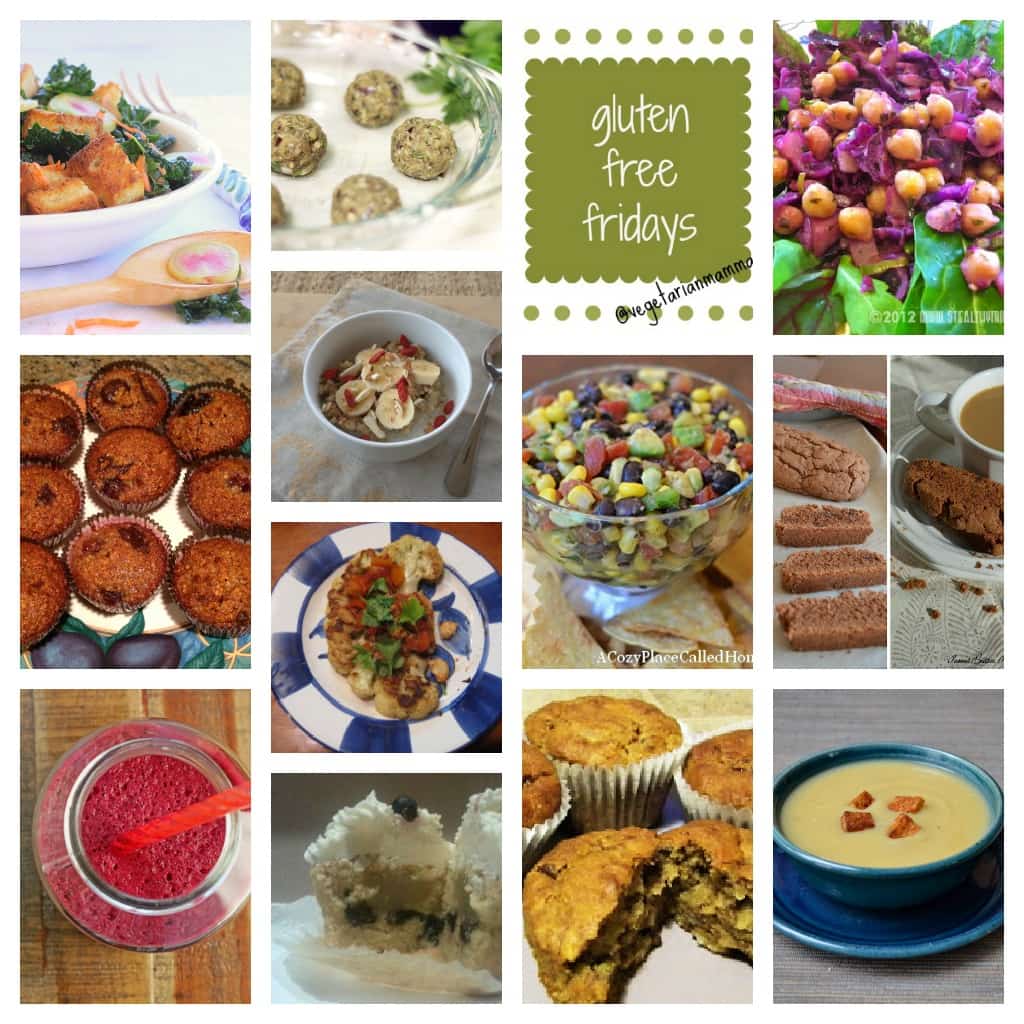 Cherry Chocolate Muffins via Healthy Living Awaits
Potato Leek Soup via Real Food Real Deals
Cauliflower Steaks with Capered Tomato Sauce via My Sisters Pantry
Black Bean and Corn Salsa via A Cozy Place Called Home
Simple Quinoa Porridge via Almonds and Avocados
Blueberry Cupcakes with Lemon Buttercream Frosting via Fairy Wings and Pixie Dust
Winter Panzanella with kale, carrots and watermelon radishes via the Spicy RD
 Double Chocolate Biscotti via Pure and Peanut Free
Love your Liver Juice via For the Love of Food
Warm Winter Salad via Steathly Mom
Simple Vegetarian Meatballs via Our Earth Land
Banana Nut Breakfast Cakes via Specific Carbohydrate Diet For Life
To review the guidelines or if you have questions, please visit our "Gluten Free Fridays" tab.
Grab a button (from the sidebar, its a NEW design!) to place on your blog to show support for Gluten Free Friday and for the Gluten Free community!
Are you following me on Pinterest?  Each week I PIN the entries to my "Gluten Free Fridays" board!  Each week we get LOTS of repins!  Be sure you are following me!
Thanks for entering, please be sure to TWEET TWEET TWEET about this recipe party!
Oh and be sure to list your BLOG over at our Gluten Free Bloggers Directory tab, click here to link up!  Let's work together to build a fantastic Gluten Free Community!
We currently have a glutenfree type of giveaway scheduled for the 1st "Friday" of each month.  Is this something you enjoy?  Would you like to see more givaways?  Perhaps two or month?  Or is one just fine?  Let me know your thoughts!  I want to make you happy!
Be sure to link back to this fun gluten free party with a text link or a badge! Thanks my friends!