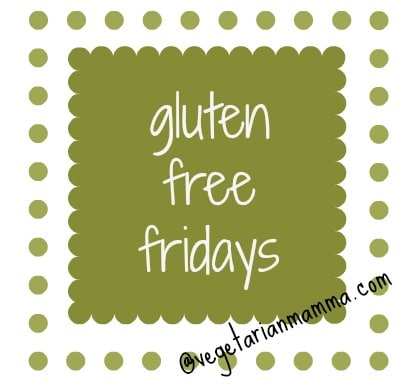 Welcome to Gluten Free Fridays Recipe Link up!  We are happy to have you! Thank you for linking up! Thank you for being a part of our Gluten Free Fridays party!  We hope that you enjoy yourself each week!
Remember we have a few new badge/logo options, you can find them here.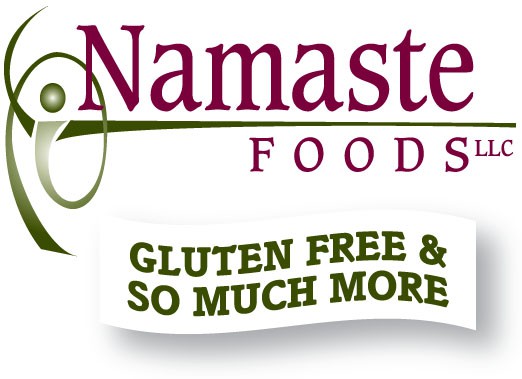 This week our link up is sponsored by Namaste Foods! They are a fantastic company that provides gluten free and allergy friendly products!  ALL of their products are gluten free and free of the TOP 8 allergens plus corn and potato.  They are also made in a 100% dedicated allergen free facility!  Today I posted a review of their Blondie mix!  You can check that out here!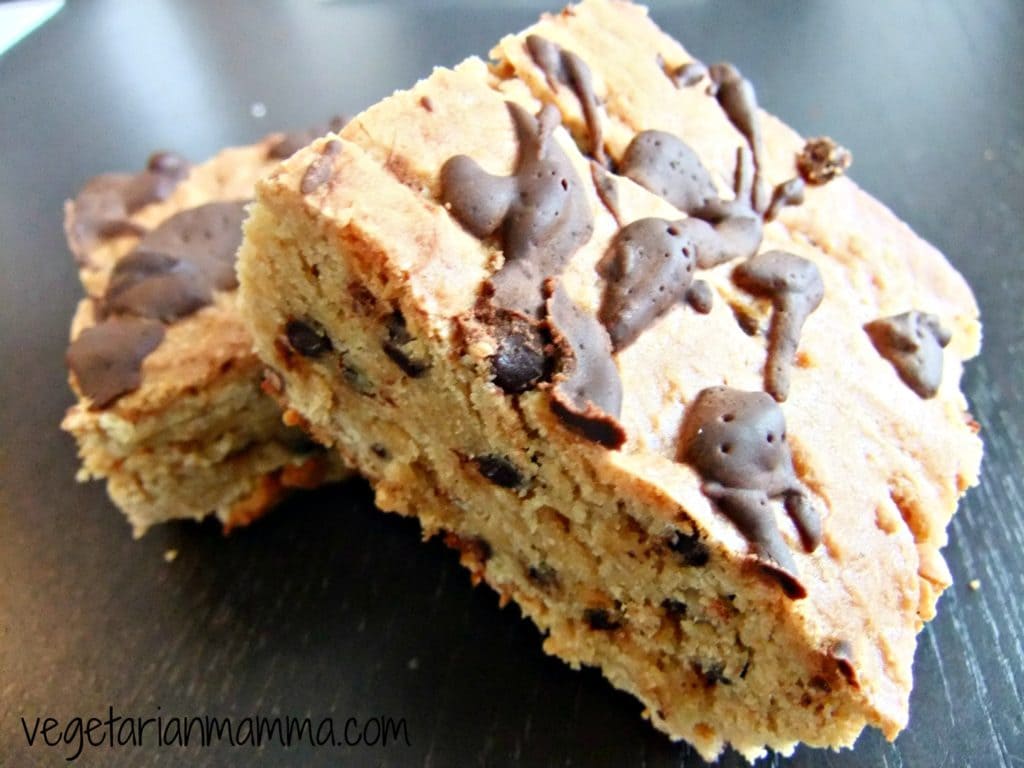 Namaste will be a sponsor of Gluten Free Fridays a few more times this year so you will have LOTS of opportunities to score Namaste goodies!   Today Namaste is giving away a Tote Bag FILLED with goodies!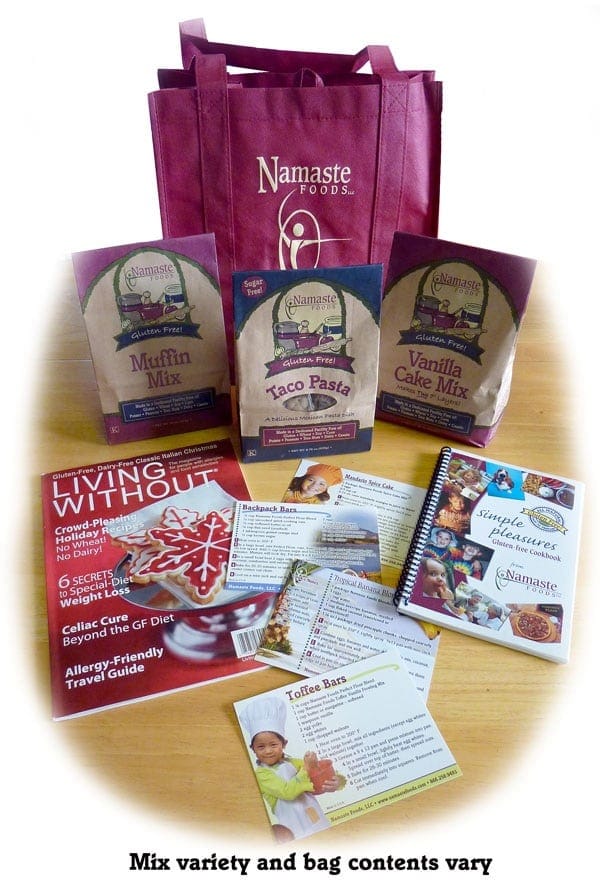 Entering is simple. If you are blogger all you have to do is link up! You can link up to 3 posts and you will automatically be entered.
If you are not a blogger and would like to enter simply, enter using the rafflecopter below.  This sweep is open to US and Canada participants.
a Rafflecopter giveaway
 
My favs from #24!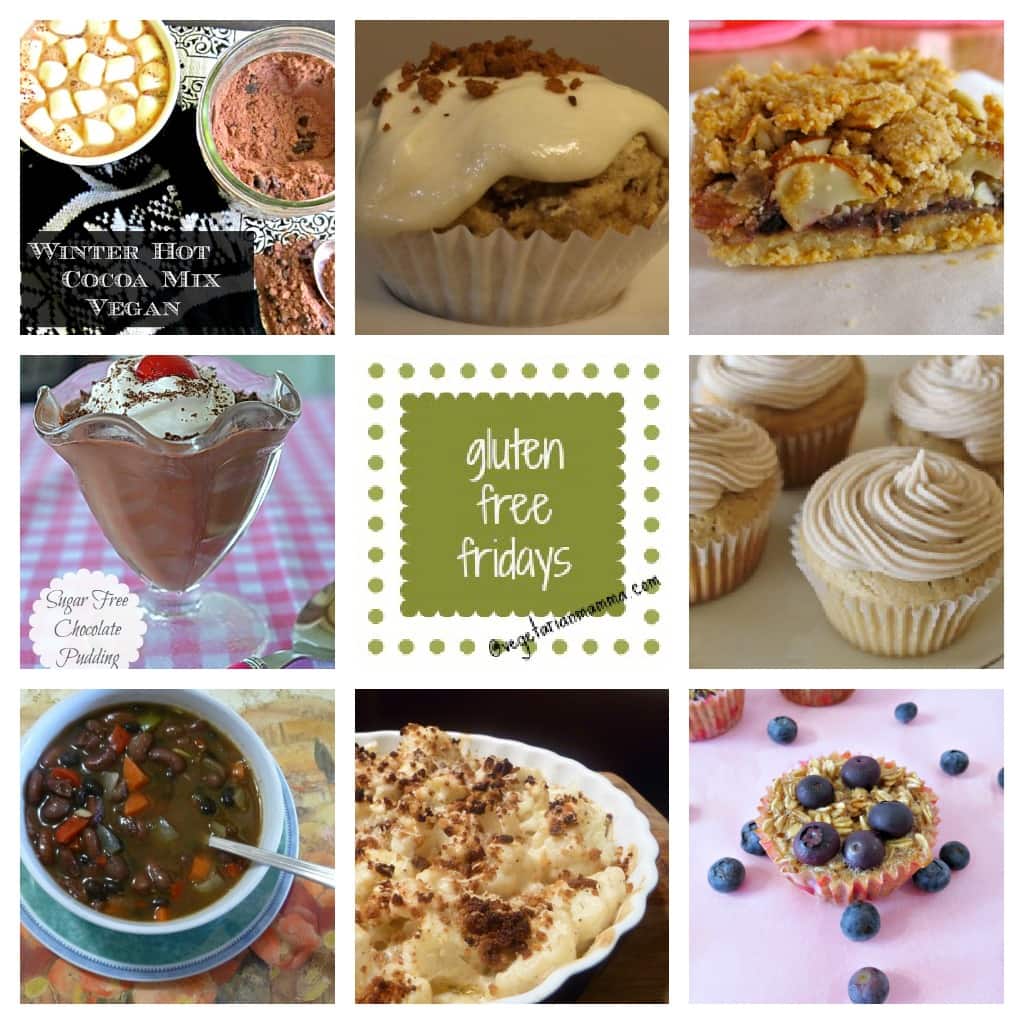 Sugar Free Chocolate Pudding via A Cozy Place Called Home
Cauliflower Gratin via My Big Fat Grain Free Life
Winter Hot Cocoa Mix (vegan) via Homespun With Love
Individual Baked Oatmeal Cups via Peanut Butter and Peppers
Grain Free PB&J Bars via Simply Living Healthy
Gluten Free Chai Spiced Cake via Gluten Free Flavorful
Maple Bacon Cupcakes (vegan) via Sift, Stir and Savour
Red and Black Bean Soup via Veggies in My Freezer
To review the guidelines or if you have questions, please visit our "Gluten Free Fridays" tab.
Grab a button (from the sidebar, its a NEW design!) to place on your blog to show support for Gluten Free Friday and for the Gluten Free community!
Are you following me on Pinterest?  Each week I PIN the entries to my "Gluten Free Fridays" board!  Each week we get LOTS of repins!  Be sure you are following me!
Thanks for entering, please be sure to TWEET TWEET TWEET about this recipe party!
Oh and be sure to list your BLOG over at our Gluten Free Bloggers Directory tab, click here to link up!  Let's work together to build a fantastic Gluten Free Community!