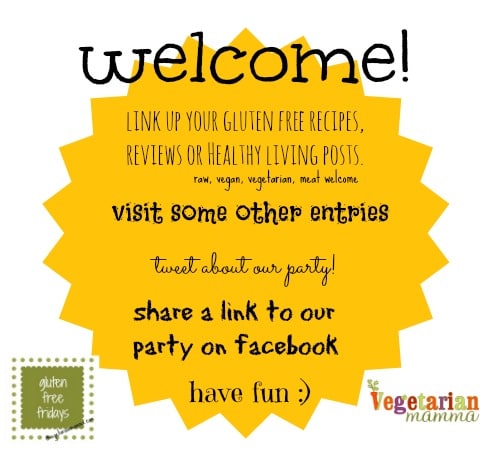 This week our fabulous sponsor is Outrageous Baking!  I was first introduced to their products at the GFAF expo in Chicago!  I indulged on all their yummy tasting breads!  You can read my review here! Their breads are amazingly moist and FULL of flavor! Even your gluten loving friends wouldn't know they are gluten free!
This week Outrageous Baking is offering one lucky winner a 5 lb bag of their GF flour and one large loaf of bread.  It will be shipped US only.  If you are out of the US, please still link up! We are always happy to have our friends from around the globe join us!  We love having our favorite Canada friends and overseas friends!
*I honestly LOVED each bread I tried!  Here is a picture of my boys favorite!
Please take a moment to connect with Outrageous Baking at their website, facebook and twitter.
Readers- to enter use the rafflecoptor
Bloggers- to enter link up as many recipes (glutenfree) as you'd like!
Here are my favorites from #44!
Gluten Free Brownies with Raspberry Ripple via Gluten Free Yummy
Gluten Free Flat Bread via Know Gluten
Riced Cauliflower Pilaf via Gluten Free A-Z Blog
Sunflower Seed Bacon Bits (Vegan) via Stir, Sift and Savour