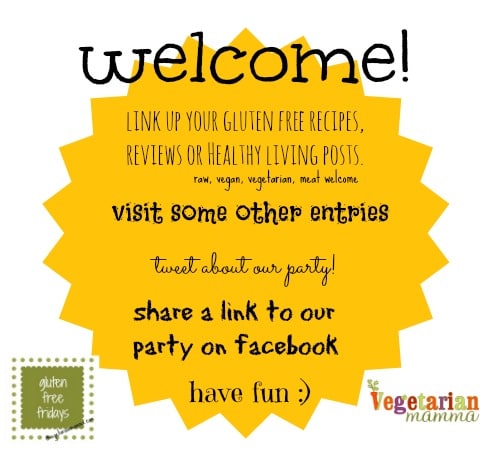 Hello, my Gluten Free Friday Friends!!

Its another FABULOUS giveaway week!  This week, we are helping spread the word about a wonderful new company called Nada Bits.
I met the fine ladies from Nada Bits at the Chicago Gluten Free Allergen Free Expo!  I tell you…you can meet the most awesome people there and taste some of the newest coolest gluten free products out there!
Nada bits are gluten free and SUPER versatile!  You can use these little guys to add crunch to any meal, dessert or after school snack!
Nada Bits can be added to virtually anything to give it more crunch and flavor!  Cakes, salads, soups, the options are endless!  It is ONLY available on-line. You can read more of my original review here and be on the look for recipes in the future using Nada Bits!
Nada Bits have graciously offered to sponsor our Gluten Free Fridays link up this week!  They will be giving one lucky US winner 2 bags of the Lemon Nada Bits and 2 Bags of the Gold Nada Bits!  SCORE!!
Let's help Nada Bits grow! Please enter by linking up below and use the rafflecopter to earn extra entries!  Please be sure to LIKE Nada Bits on social media! Let's spread the word about this new company!
a Rafflecopter giveaway
You can visit the Nada Bits website, facebook and twitter to connect with them!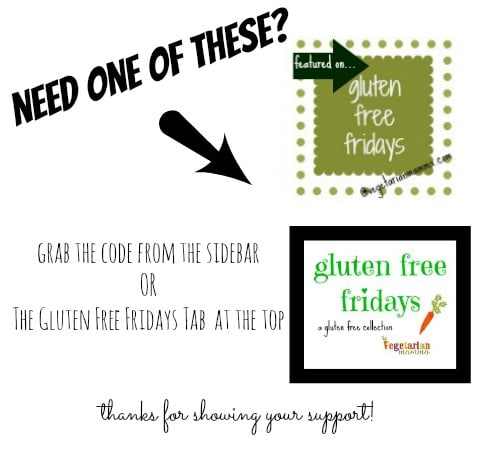 *You will get a reminder each week if you have linked up! If you'd prefer not to get the reminder, simply hit the "unsubscribe" button on the bottom of the email

I understand, I get a lot of email too!