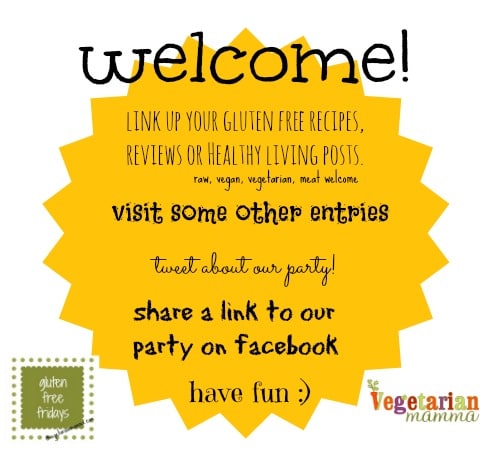 Hello, my Gluten Free Friday Friends!!

Happy NEW YEAR!  I am excited to see what 2014 brings!  Thank you for stopping by…I know its an extremely BUSY time of year!
If you get a chance head over to I'm A Celiac, who is having a HUGE giveaway this month! Its one you won't want to miss!
There are AWESOME prizes for Pam's celebration of being GFREE for 3 years!
This isn't a "GFF" giveaway but another giveaway I have going on currently.  Its for a GO Veggie! Prize Pack!
a Rafflecopter giveaway