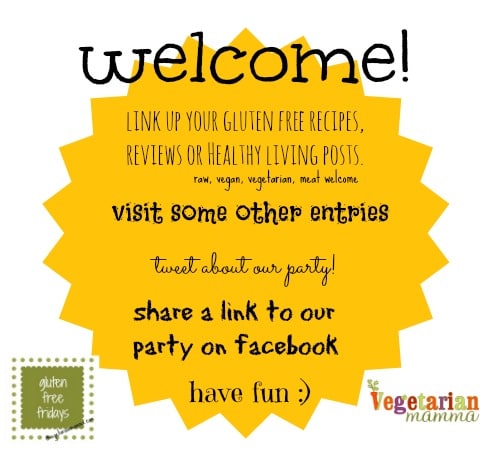 Its time to share our favorite Gluten Free Recipes for this week!
My kindergartener went back to school today after a week of being off for snow and cold temps.  CRAZY!!  We used our 10th calamity day yesterday!  They are expecting temps in the 40's this weekend, its like a heatwave! But I hear more snow in the coming week! 😉 Before the second cold snap, we enjoyed some time playing in the snow!
My oldest son lost his "second" front tooth, while were were on a mommy/son date night last night!  He took a bit of this Mellow Mushroom pizza and that was that.  So a date night with mommy, yummy gluten free pizza and the tooth fairy all in one night….priceless! I need to get a picture of his toothless grin! 🙂
My little guy is hanging out finishing up his lunch and I look over and he's got his entire hand in his mouth.  Apparently he didn't have enough carrots to dip into his Creamy Sunbutter, so he just opted for his hand.  I guess that works!?! 🙂
Are you ready to party?  Gluten Free Style?