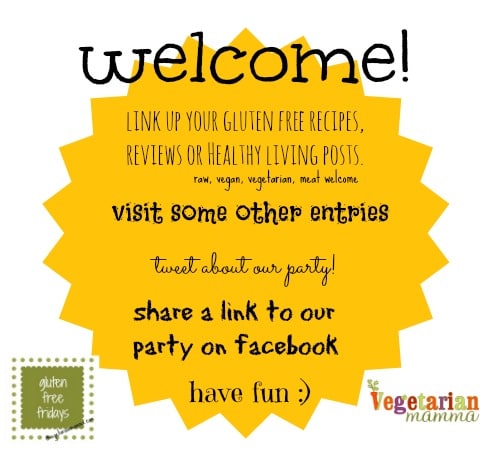 Its time to share our favorite Gluten Free Recipes for this week, but first here is a peak into my gluten free week!
Happy Valentines!  Maybe a day early, but Happy Valentines Day nonetheless! 🙂  We have been celebrating with the kids Valentine parties at school! 🙂  Hope your day is great!
We have LOTS of giveaways going on now!  Here are a few of them!! A new one EACH DAY of February!
I'm A Celiac – AWESOME GF Cookbook and tShirt!
a Rafflecopter giveaway
Snack Taxi Reusable Bag Set
Kitch+Table GF Pizza Crust Mix
a Rafflecopter giveaway
Maninis GF Bread Mixes
a Rafflecopter giveaway
 
Enter our other giveaways:
Are you ready to party?  Gluten Free Style?