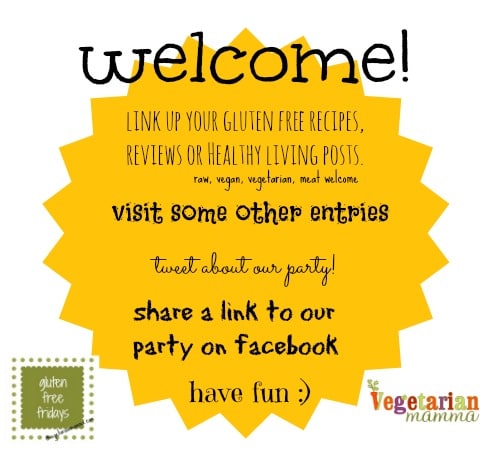 Its time to share our favorite Gluten Free Recipes for this week!
We got some giveaways live this week!
FREE GFAF Expo Chicago Tickets! 5 Winners! (ONE Day left!)
Tasteful Pantry Giveaway! Awesome Natural Dog Treats and Treats for YOU too! 2 Winners!
Alive and Radiant – Veggie Krunch Snacks (FIVE winners, 3 bags each winners
Box of Wellaby GF Cracker Snacks
Are you ready to party? Gluten Free Style?
 *You will get a reminder each week if you have linked up! If you'd prefer not to get the reminder, simply hit the "unsubscribe" button on the bottom of the email

I understand, I get a lot of email too!