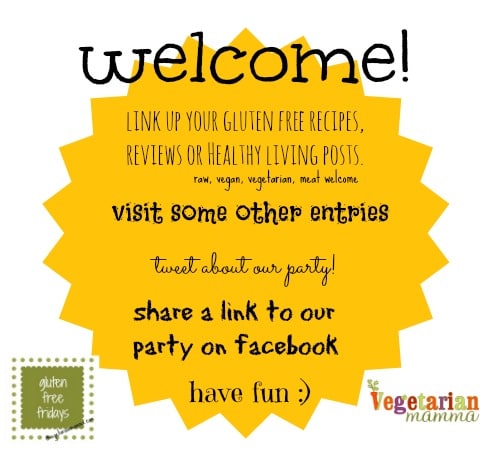 Its time to share our favorite Gluten Free Recipes for this week!
I have some pictures to share of our new best friend!  This is Gia, she is a trained service dog!  She can detect peanuts, almonds and the residue of both when we ask her to.  She is able to check foods, places, etc for our boys! She is their new protector to help keep them safe from their life threatening food allergies!

We also have a giveaway going on right now!  We are giving away a Global Sampler Pack of some yummy bars!  They are #glutenfree and #vegan but they do contain nuts.  Here is the original post to learn more and the rafflecoptor is below to enter!
 *You will get a reminder each week if you have linked up! If you'd prefer not to get the reminder, simply hit the "unsubscribe" button on the bottom of the email

I understand, I get a lot of email too!