Gouda Mac and Cheese Casserole is the ultimate cheesy comfort food casserole. This mac and cheese casserole is stuffed full of Gouda and Gruyère cheeses. If you love cheese, you will love this mac!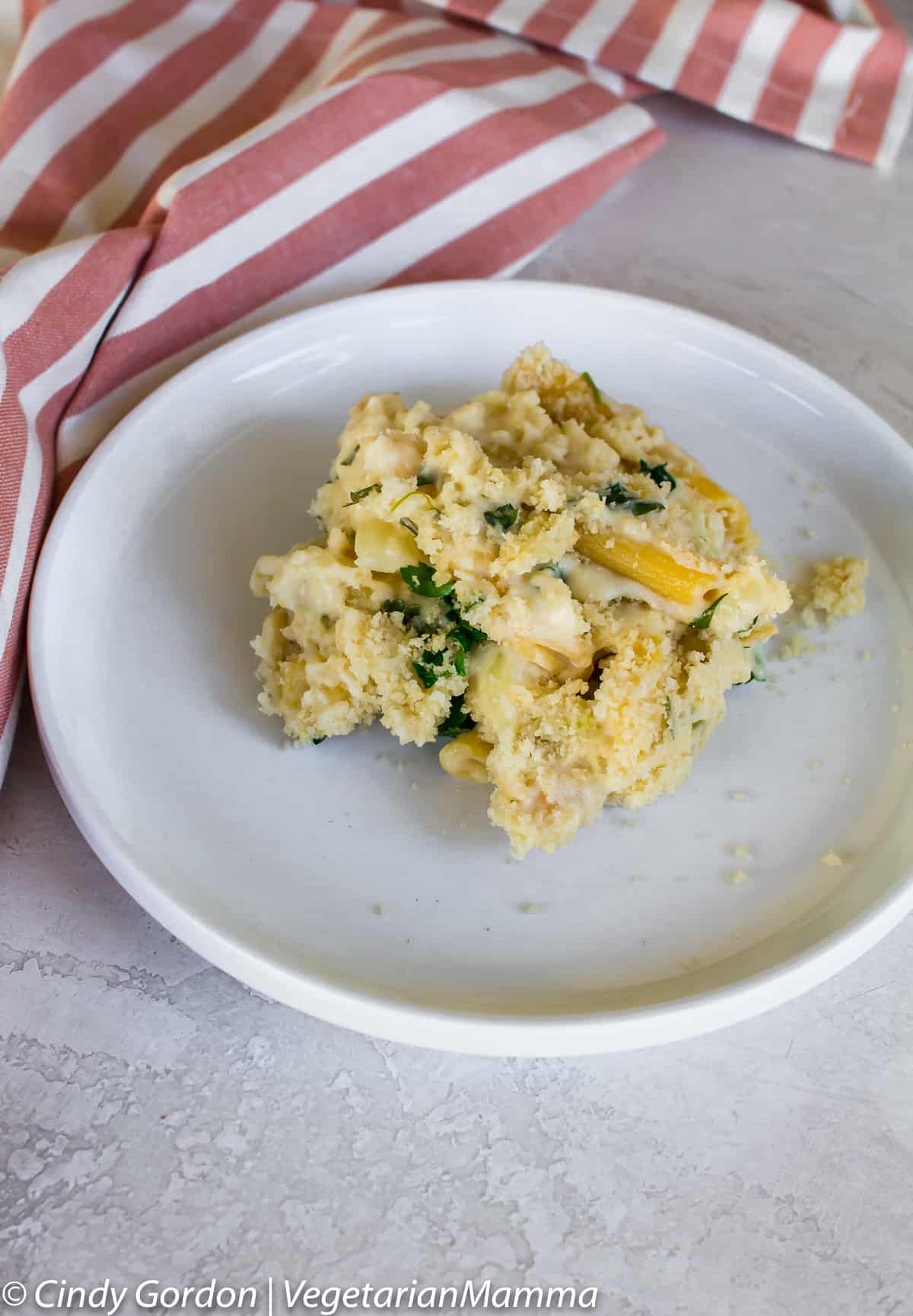 Hello comfort food!  So we hear a lot of people using that term: comfort food.  What exactly does comfort food mean?
Basically, it is said that a comfort food is a type of recipe that provides sentimental value to someone. Maybe it is happy feelings when it eat it or thoughts to come to your mind of somebody you love that used to make you that dish.
Regardless, comfort food is about bringing back some happy memories all while making your belly happy!
Quite frankly, that is exactly what this Gouda Mac and Cheese Casserole does for me! It brings me some comforting and happy memories of my past.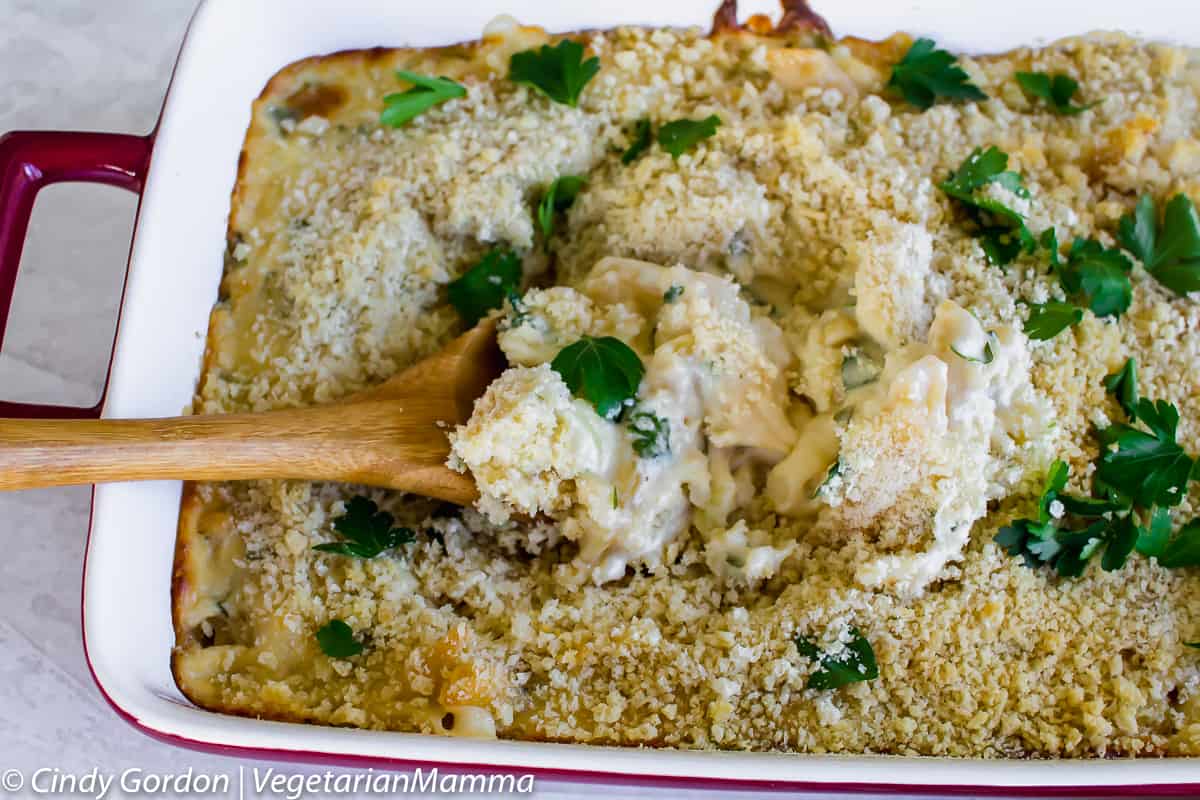 I basically love any type of casserole. A casserole for me means that I can put it into the oven and it cooks its self.
That gives me more time to do other things. Whether it be spending time with my family or cleaning up the kitchen. Why is the kitchen always a mess, by the way?!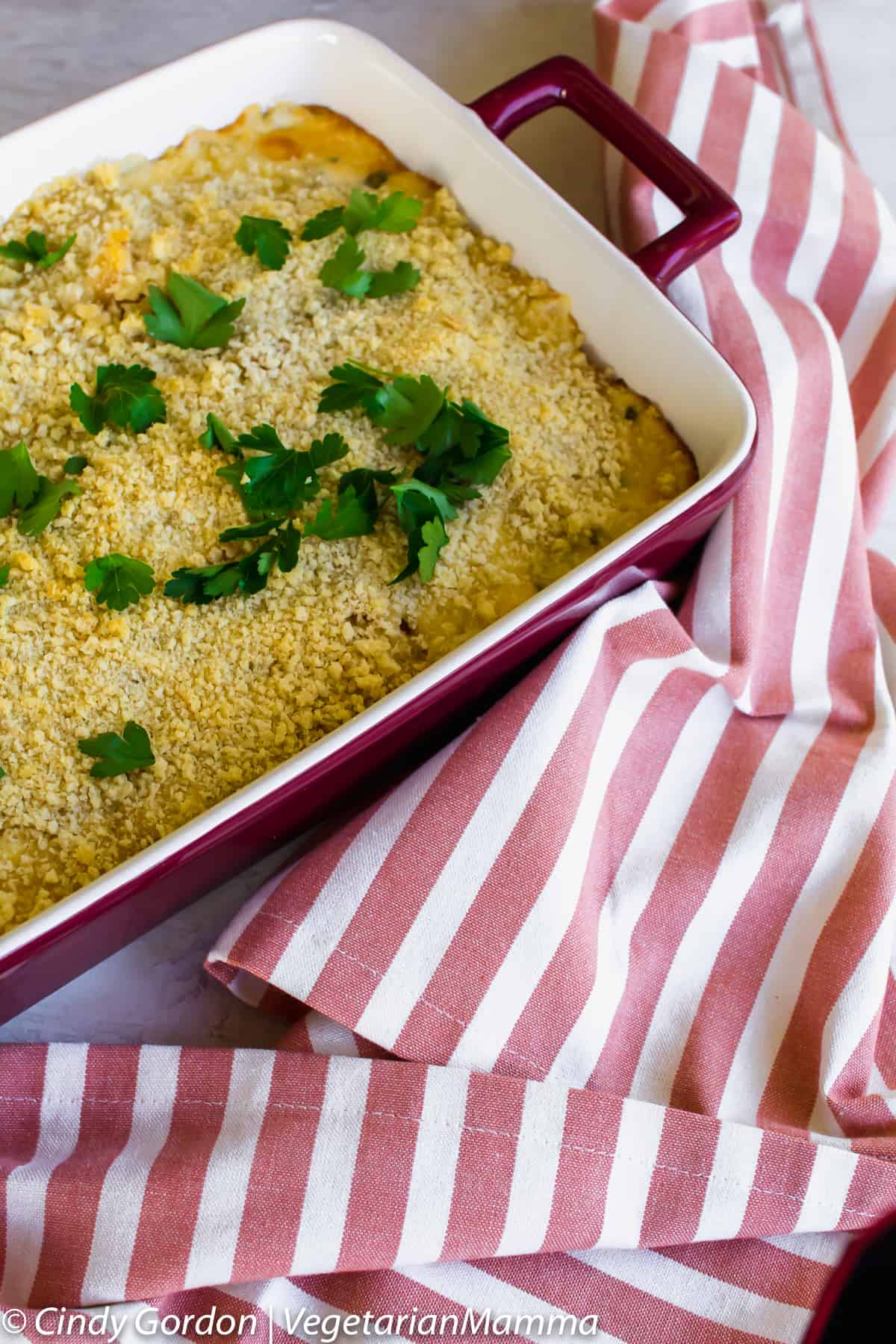 There are a few stars in this recipe. We have the pasta as our numero uno star! We feature a lot of pasta recipes on our site because we LOVE pasta.
Pasta itself is certainly a common comfort food.  This time around, we used the Organic Red Lentil Penne from Explore Cuisine.
This organic, gluten-free pasta is packed with 11 grams of protein per serving!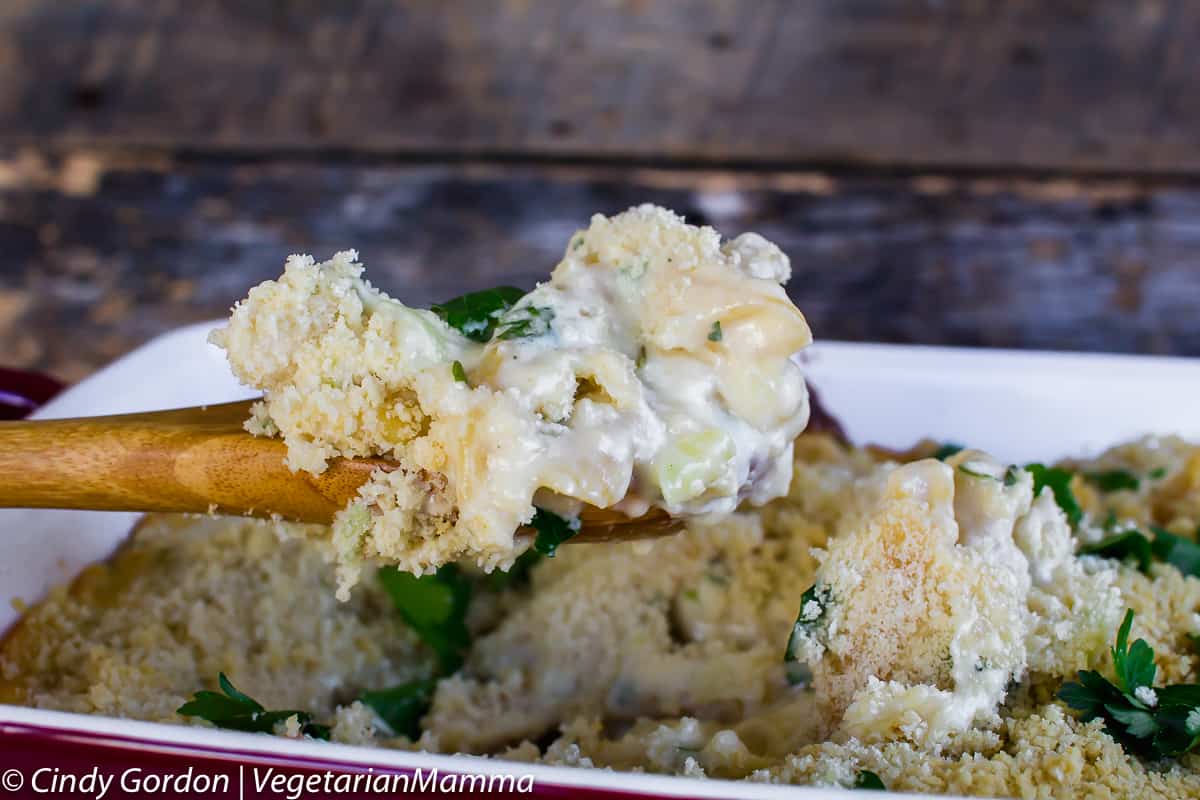 The cheese is our second big star in this mac and cheese casserole recipe!  We are talking about Gouda and Gruyère.
Gouda
Gouda is a milk cheese that is typically yellowish and made from cow's milk. It dates back to the 1100's and is named after a Dutch city.
Love smoked gouda? You can grab some from the cheese counter and shred your own. Then you can make smoked gouda mac and cheese!
Gruyère
Gruyère  is also a yellow cheese and named after the city Gruyères. This cheese is generally sweet but salty. The flavor varies widely with age.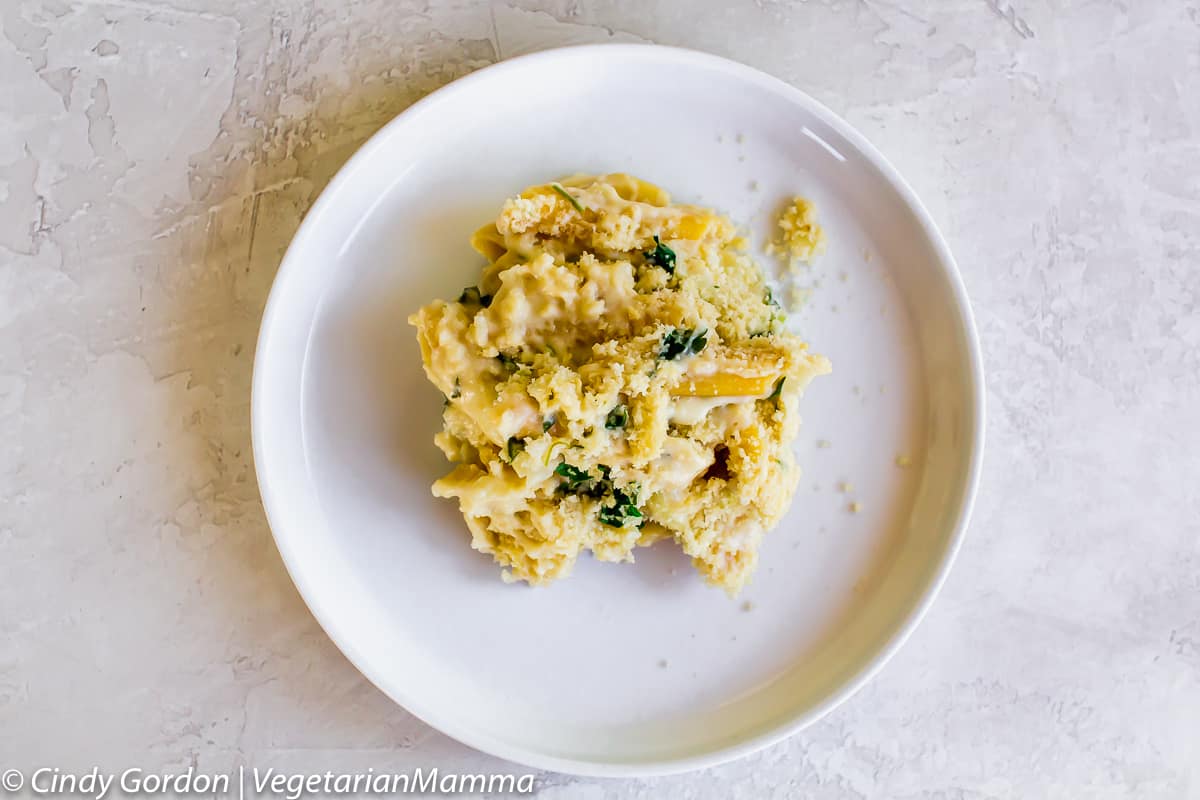 I bet you are getting hungry! Let's check out this recipe!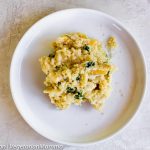 Gouda Mac and Cheese Casserole
Gouda Mac and Cheese Casserole is the ultimate cheesy comfort food casserole. This mac and cheese casserole is stuffed full of Gouda and Gruyère cheeses. If you love cheese, you will love this mac!
Ingredients
8

oz

red lentil pasta

cooked

4

T

oil

divided

1

cup

onion

diced

1/4

cup

gluten-free all purpose flour

3

cups

milk

12

oz

evaporated milk

(typically that is 1 can)

1.5

t

garlic salt

1.5

t

onion powder

1

cup

fresh parsley

chopped (plus save some for garnish)

2

cups

shredded Gouda cheese

2

cups

shredded Gruyère cheese

1

cup

Asiago cheese

grated

1.5

cups

gluten-free bread crumbs
Instructions
In a large pot, prepare the lentil pasta per directions on the box. Once cooked, rinse with COLD water to stop the cooking. Toss with a splash of oil to help keep the noodles from sticking.

In a skillet over medium heat, use 2T of the oil to saute the onions.

In a mixing bowl, whisk together milks and flour. Whisk until smooth and add to the onions.

Stir to combine, then add in garlic salt and onion powder. Stir, then add in parsley.

Remove from heat and add the cheeses in one by one, stirring well after adding each cheese.

Combine noodles and cheese. Pour into an oiled 9X13 baking dish.

In a small bowl combine remaining oil and bread crumbs. Mix well and spread on top of noodle mixture in baking dish.

Place into the oven at 350 degrees F and bake for 28-30 minutes.

Remove from oven and let stand for 5 minutes, top with parsley and serve. ENJOY!
Recipe Notes
This does make delicious leftovers. The cheese is not as creamy the day after but the taste is still amazing!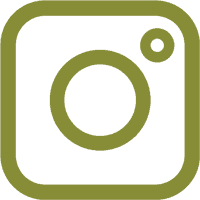 Did you make this recipe?
Be sure to snap a picture and post it to Instagram with the hashtag #VegetarianMamma! I love seeing our recipes being recreated!
Looking for more Kid Friendly and Allergy Friendly recipes? All of our recipes are gluten free and nut free! Try Kid Friendly Tofu Bites, Kid Friendly Pasta Salad, or Easy Vegetarian Sloppy Joes.
Let's talk! Do you have a favorite comfort food?
What is it? Leave me a comment and let me know!