Ground Breaker Brewing –100% dedicated gluten free brewery. This is a MUST visit place in Portland, Oregon!
While in Portland for the #GFBloggerRetreat I was lucky enough to visit Ground Breaker Brewery, not once but twice!
If you live a gluten-free life, you know just how hard it is to find gluten-free beer. Especially, gluten-free beer that tastes amazing.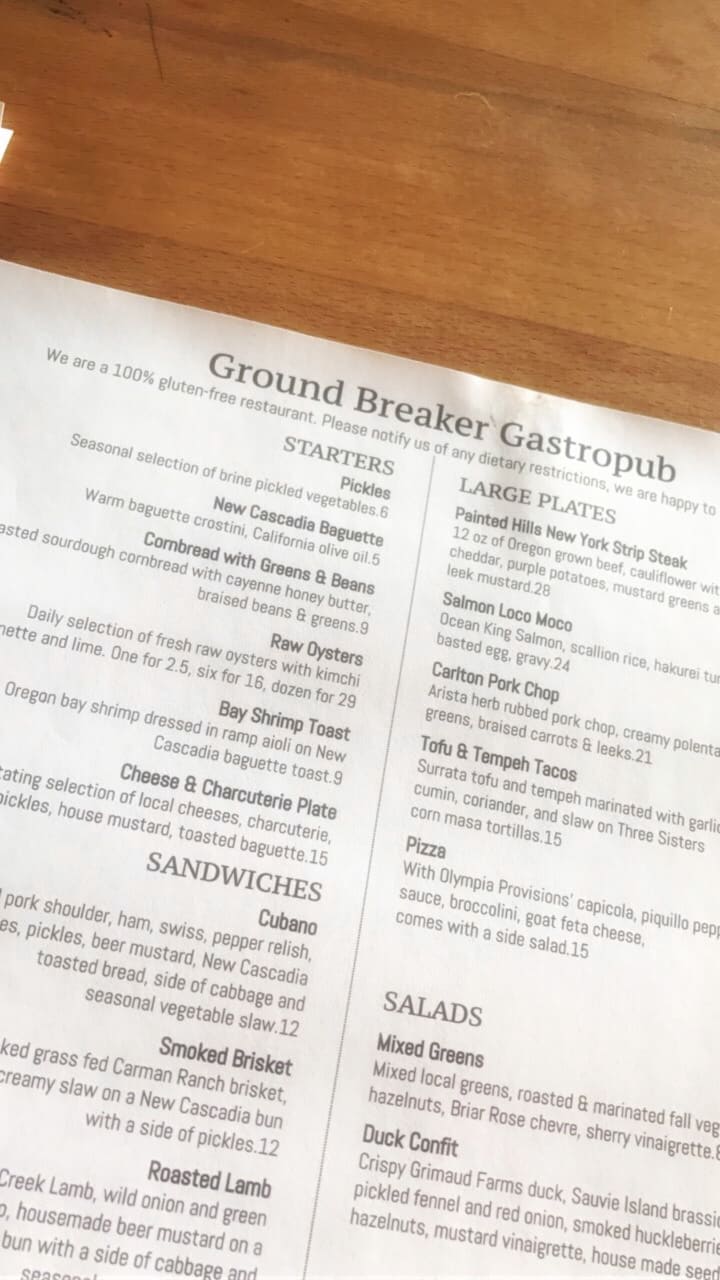 Well that is what I found at Ground Breaker Brewing, in Oregon. Just think…a 100% gluten-free gastropub! YES, please!
Ground Breaker Brewing also has a restaurant with some amazing gluten-free food. If you have other food restrictions and don't see something on the menu that fits your needs, JUST ASK!
Seriously, the owner, staff and chef are amazing and will accommodate your needs. Just ask!
Be sure to check their website for hours, they are closed on Monday and you do need reservations for parities of more than 10 people!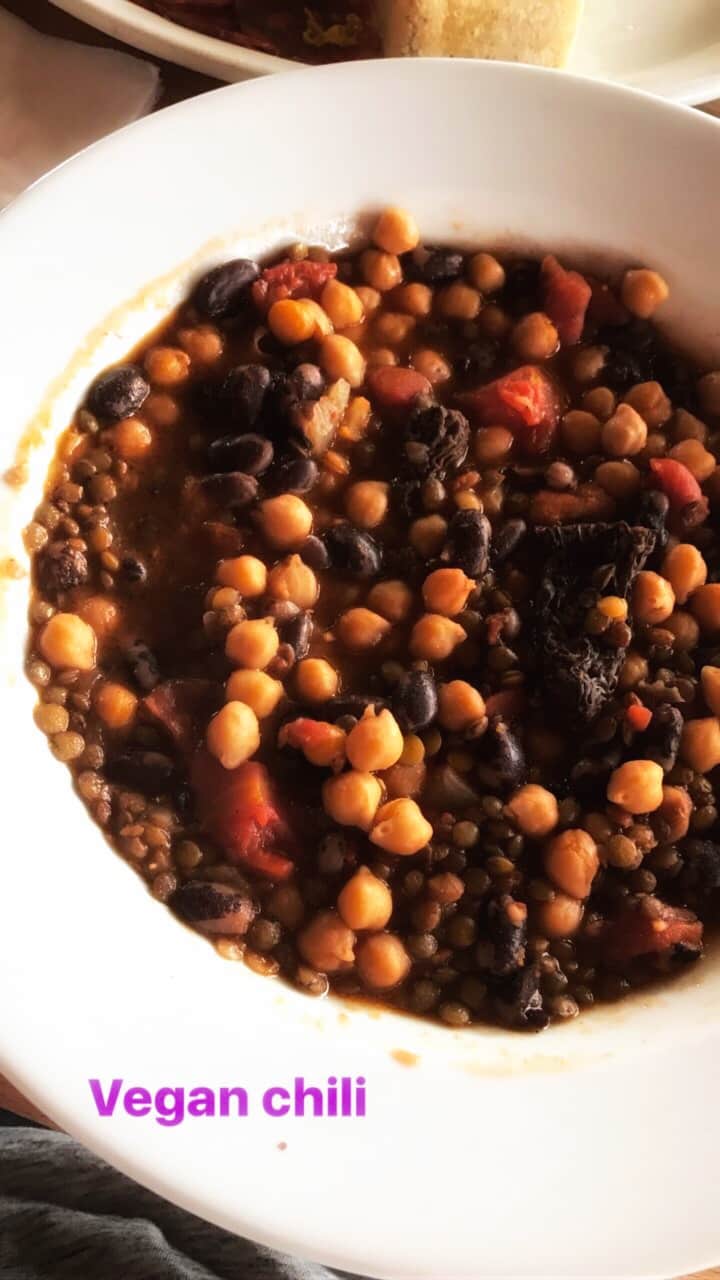 While there is a huge selection of meat options, this vegetarian did find some delicious options as well! The first night I had the vegan chili! OH YES!!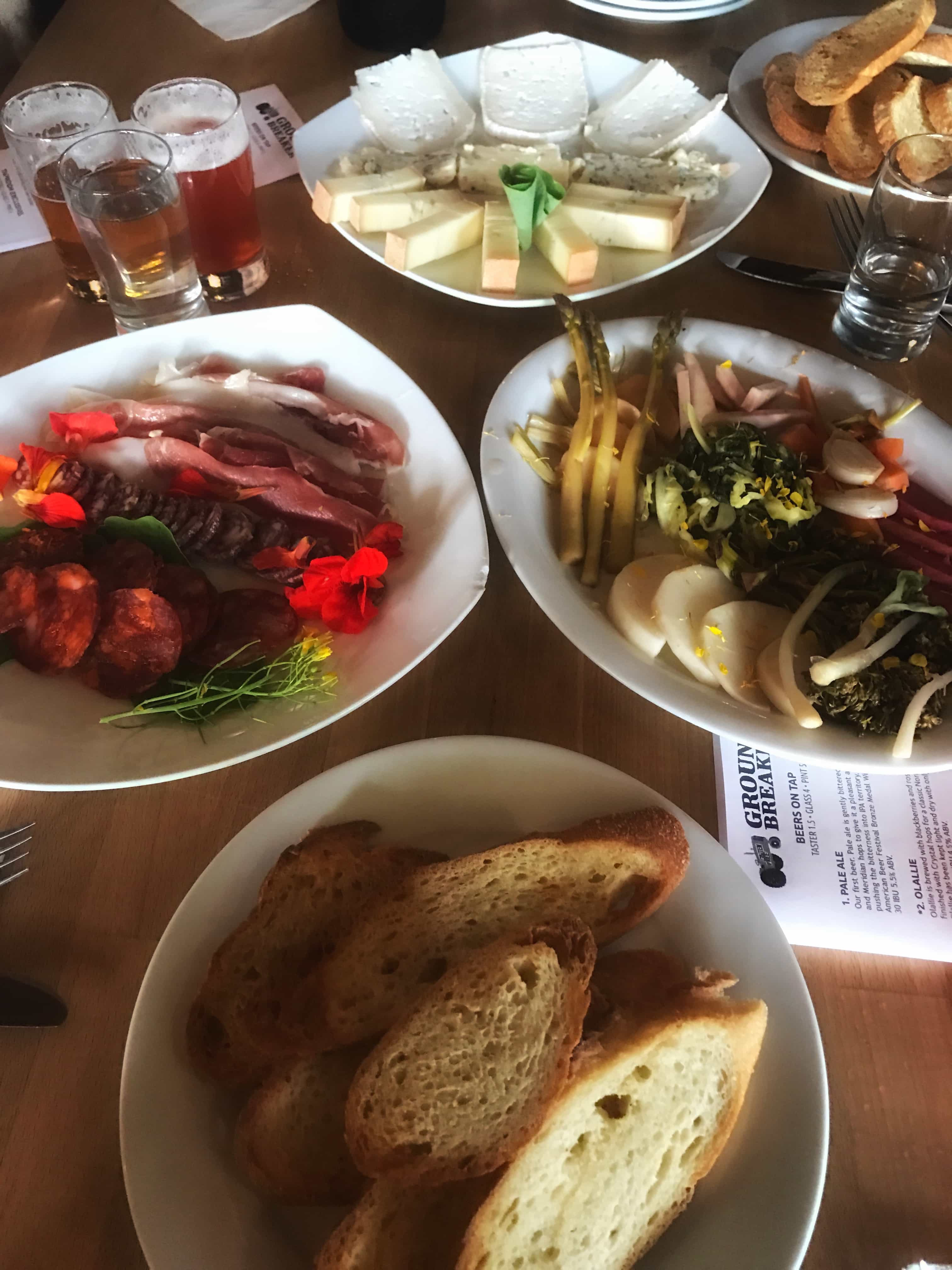 The second night, we had a huge selection of food for the table, including desserts! They even brought in some amazing desserts for us (thank you!)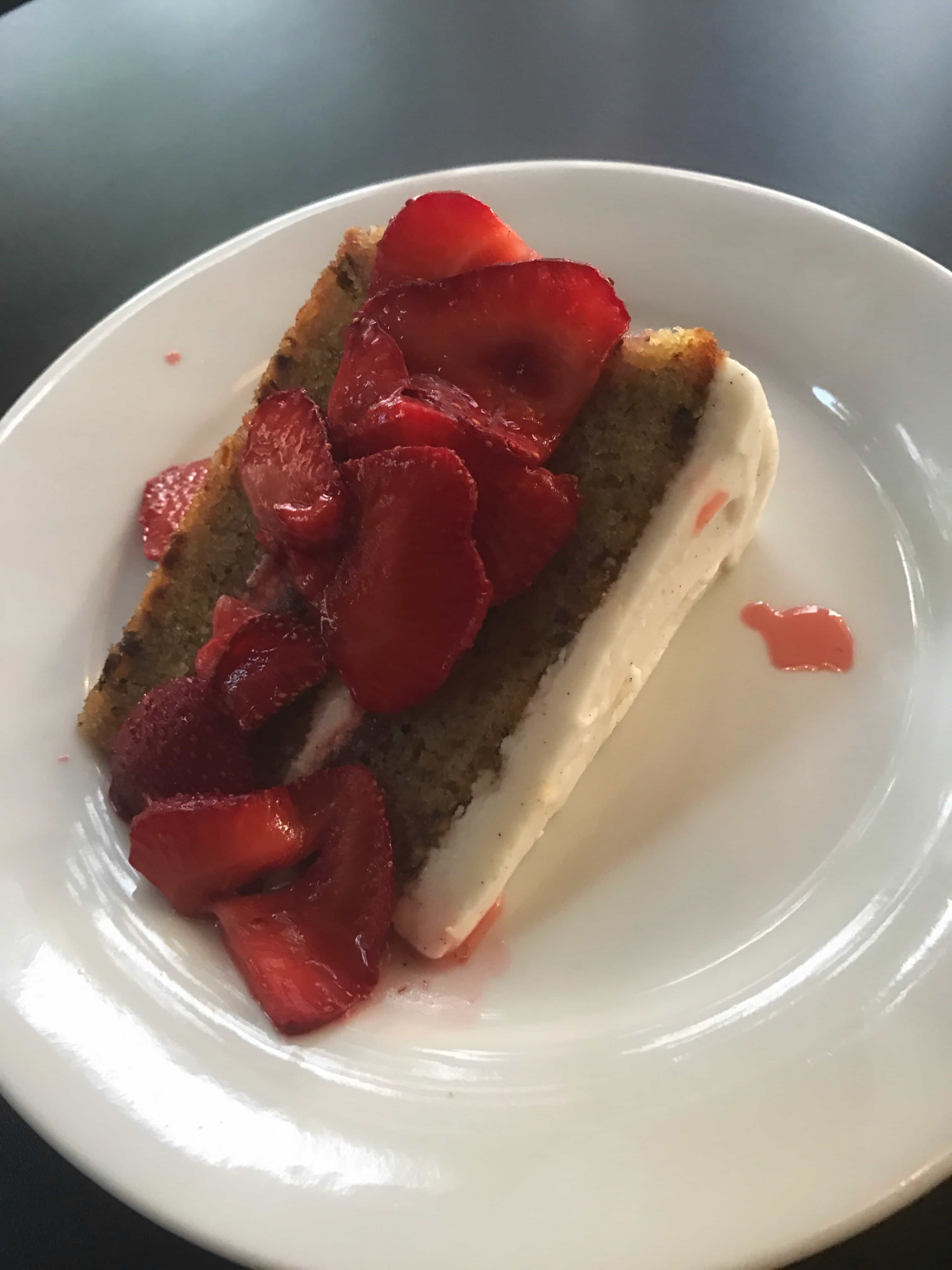 Just think a brewery, where all the beer is naturally gluten-free and made in a facility where there are NO gluten containing items.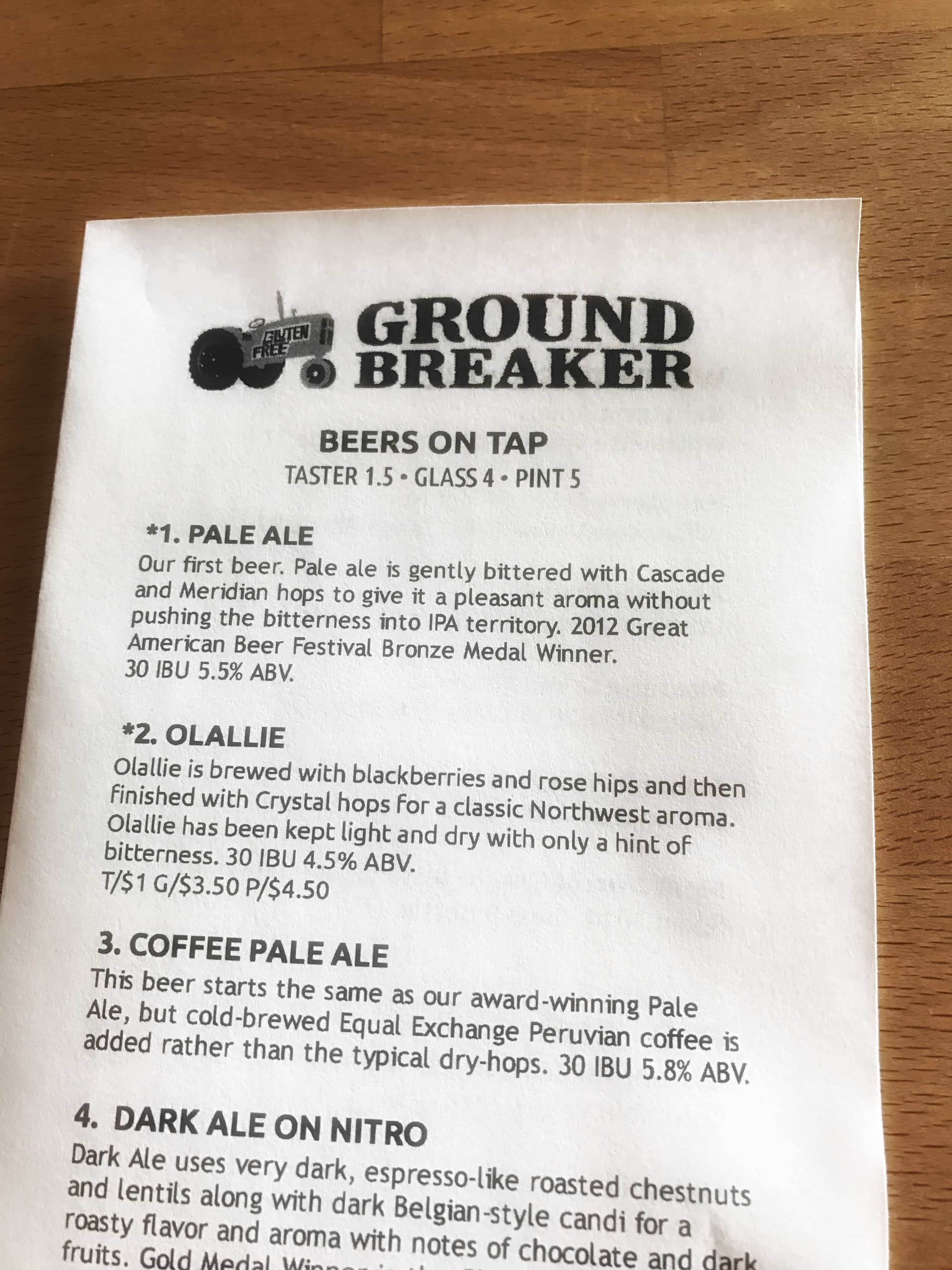 So we are talking about NO:
Wheat
Barley
Rye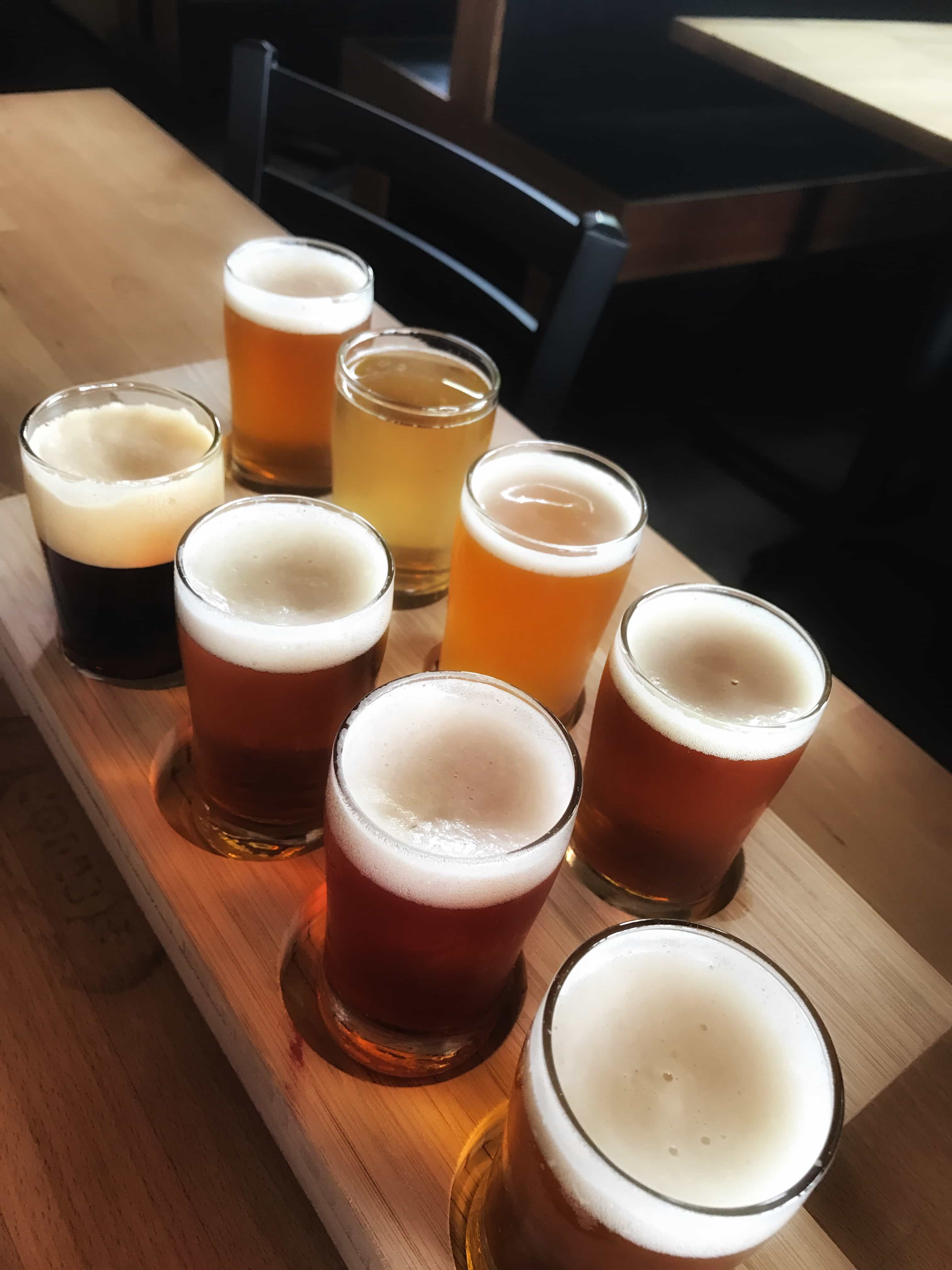 And they do not attempt to chemically or enzymatically remove the gluten. There is not any gluten, at all!
The ingredients used at Ground Breaker Brewing are all gluten-free and they use as many local ingredients as possible. The same goes for their restaurant menu.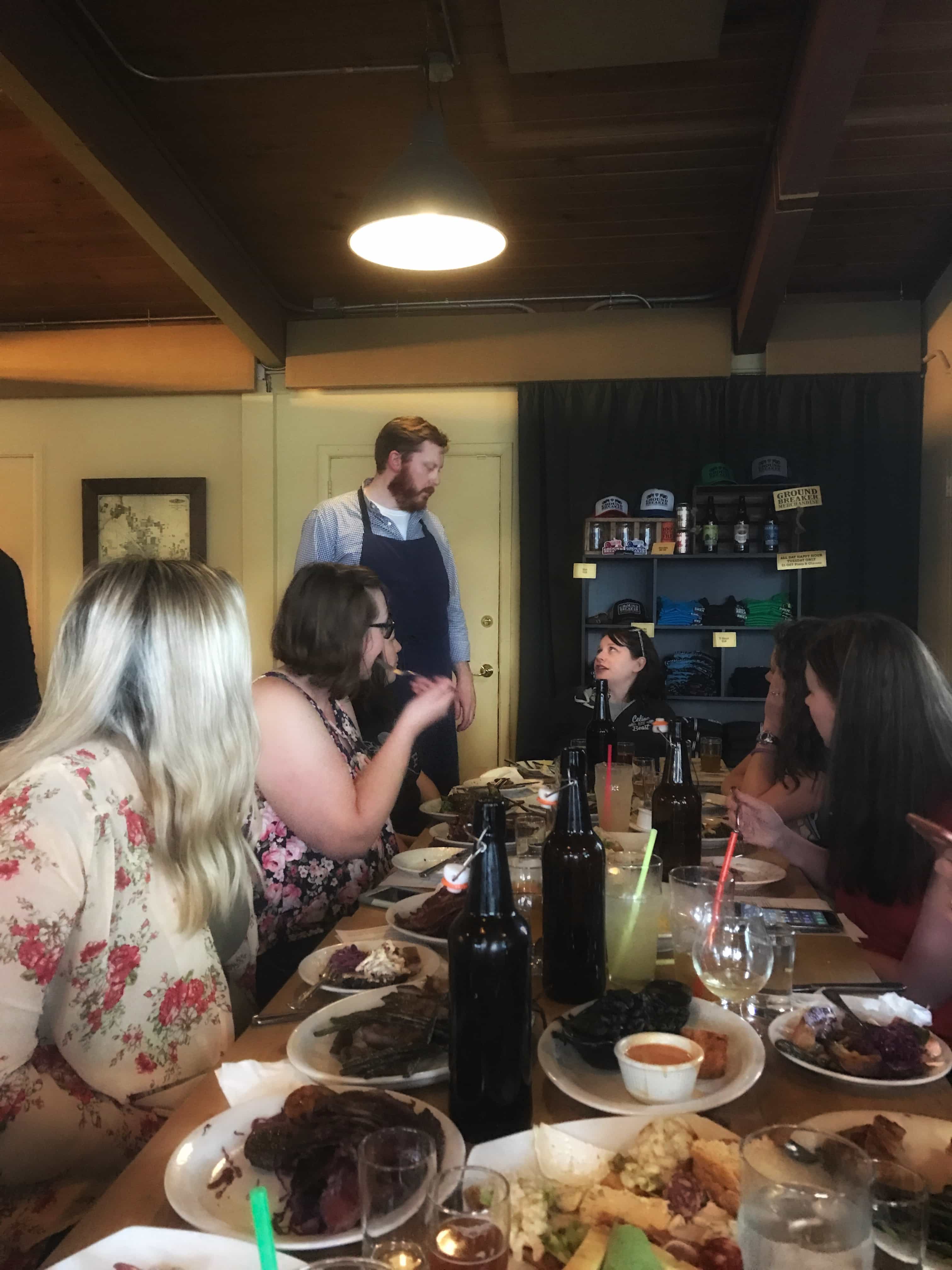 Below is a picture of homemade root beer. YUMMMM I had two glasses! SO good!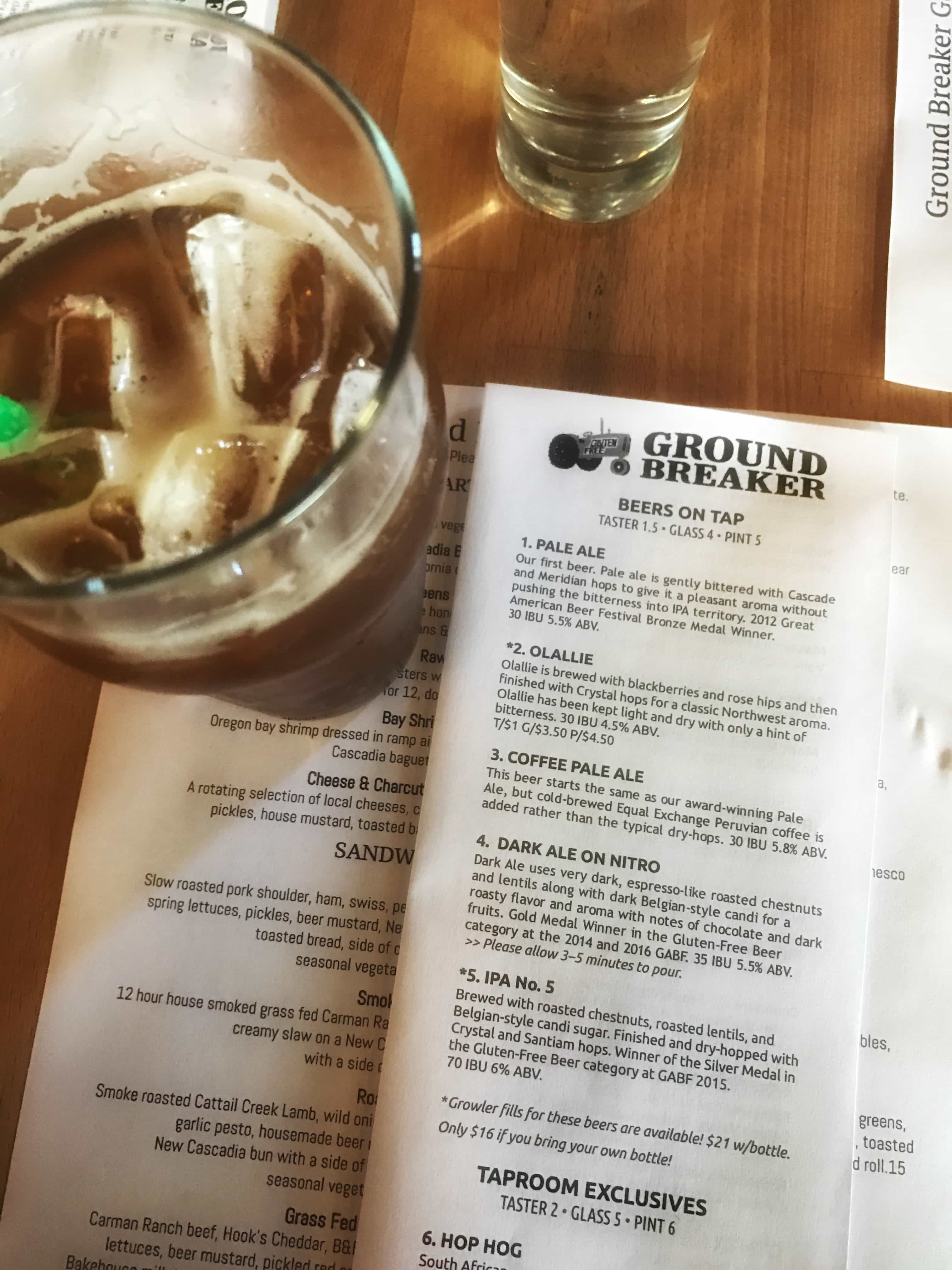 Taking a Tour
Our lucky group of ladies got to take a tour of the facility and learn about gluten-free beer. Do you want to take a tour too?
If you have a group wanting to take a tour, give them a call and it can be arranged most days before 5 pm.
Wondering where you can buy this amazing gluten-free beer?
Currently, you can purchase Ground Breaker Brewing products in OR, WA, CA, ID, MA, ME, VT, RI, BC and AB Canada and Japan. You can also purchase the beer online.
Thank you to Ground Breaker Brewing for hosting us, creating such delicious beer, having an awesome gluten-free menu and well just for being GREAT people. I honestly left there and felt so good.
Good People. Good Beer. Good Food. All Gluten Free.
Looking for more posts on Portland, Oregon? Be sure to check out our posts on: Krya's Bake Shop, Corbett's Hawthorne Fish House, Ground Breaker Brewing and New Cascadia Traditional Bakery.
---
Let's talk! Leave me a comment below telling me if you've ever visited Portland? Have you had the chance to check out Ground Breaker Brewing? Are you a beer lover?