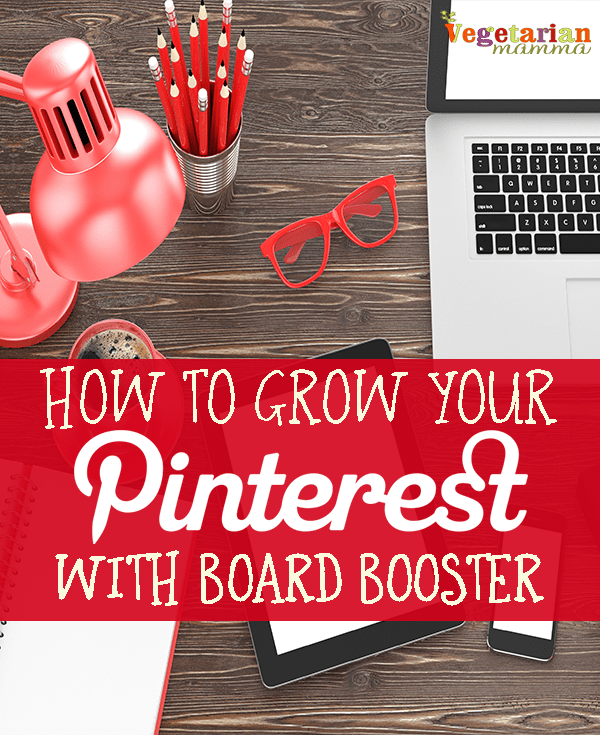 Owning and running a blog can be a fun and rewarding job. However, there are a lot of social media sites to keep up on if you want to truly have a successful blog. Pinterest is one of the top sites you want to be involved in and sometimes it can get overwhelming worrying about thousands of pins, organizing boards, making sure you're picking up followers, etc.
[Tweet "@VegetarianMamma dishes about how to use #BoardBooster to grow your #Pinterest"]
BoardBooster is a great site that helps you take care of all those Pinterest responsibilities. Not only does it grow your Pinterest audience but it also deletes duplicate pins, checks for broken website links, allows you to schedule pins, tells you your best strategy based on the types of pins you post most often, and more!

On top of everything already listed, BoardBooster offers a free trial that includes 100 pins and one pin quality testing. This is a wonderful option because you can see for yourself if you like it or not without spending any money out of your already tight blog budget.
BoardBooster is not overly priced. They have monthly plans starting at only $5 a month. Their plans add up to only one penny per pin! If you just need some extra help on your Pinterest, it's well worth the $5 a month to have that help at your fingertips. Plus, it saves you the time of finding and hiring someone to do it for you. They have various plans to fit your needs even if you need a large quantity of pins taken care of.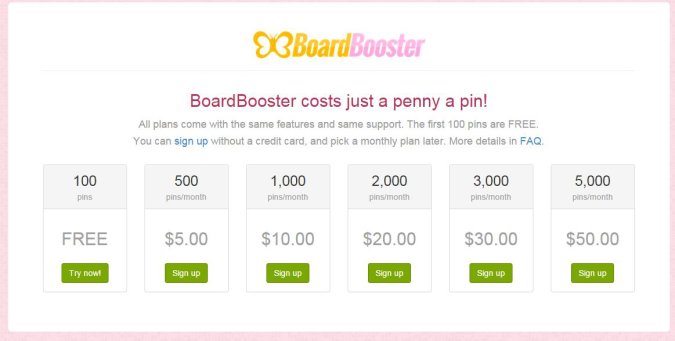 The best part about BoardBooster is that it doesn't force you to learn a new program in order to schedule your pins. It allows you to stay logged in to Pinterest either on your computer or the phone app and uses secret Pinterest boards for your pin scheduling. It keeps the fun and ease of pinning convenient. Waiting for kids to get done with sports practice? Jump on your phone and get some work out of the way with BoardBooster's help!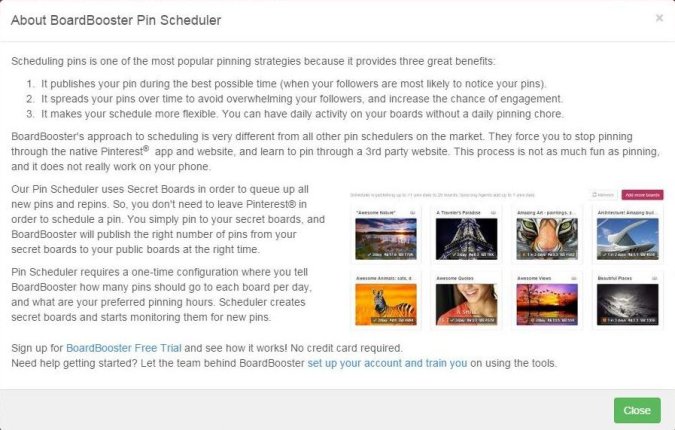 For me, I appreciate the individual reports that are generated.  I like seeing how many repins/likes were received on particular pins as well as best times of day to pin. The screenshot below is an older one, but my boards are steadily growing with followers.  I am seeing lots of repins and lots of traffic to my site.  Pinterest has always been in the top 4 referrers to my site, however since joining BoardBooster I have noticed a large increase in traffic from Pinterest.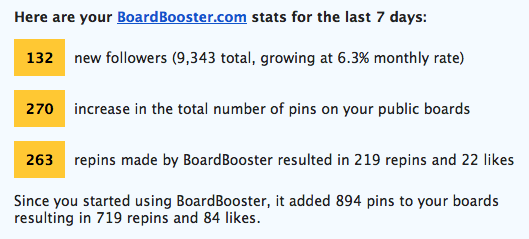 If you are still wondering if you will like it or not I suggest utilizing the free trial as well as watching this great video of other people who had success with their BoardBooster services!
[Tweet "Grow Pinterest with BoardBooster! Details here!"]

*This post does contain an affiliate link to BoardBooster.  If you decide to sign up for a monthly paid service, I get a little discount on what I pay.  I am currently using the $20 a month plan.  I appreciate that BoardBooster lets you adjust your plan up/down to fit the needs of your blog.  Grow Pinterest with BoardBooster today!