Just because there is FISH in the title doesn't mean you can't find vegetarian fare at Hawthorne Fish House in Portland, Oregon. Its also 100% gluten-free.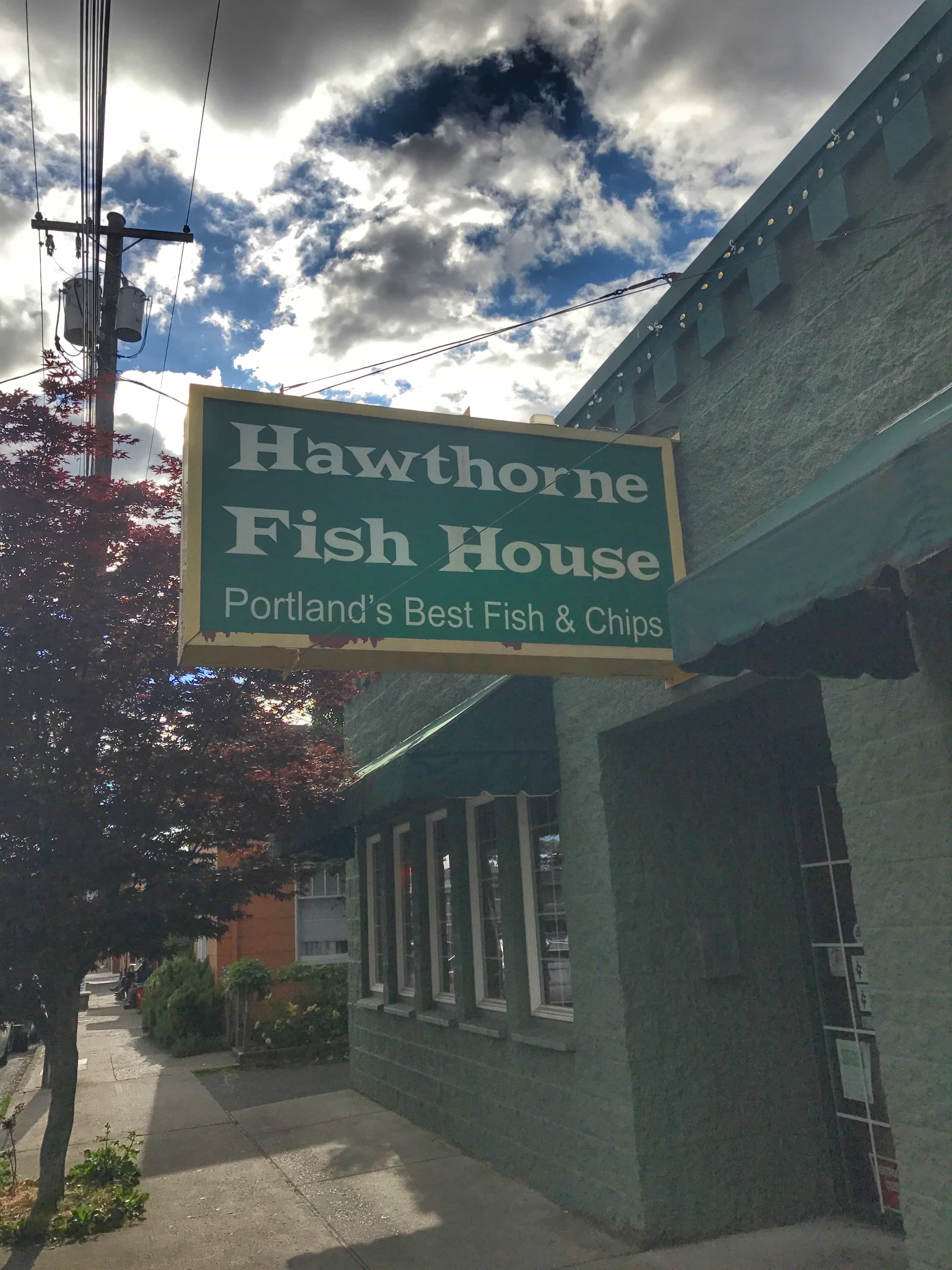 You may have seen all the social media that I was sharing during the #GFBloggerRetreat in Portland, Oregon. I was with 9 other amazing gluten-free bloggers.
We toured around the town and found THE best gluten-free places to eat.
Hawthorne Fish House invited us to come check out their place! Of course, we said yes! Thank you for hosting us! Of course, the opinions are my own!
Here I am outside with Megan from Allergy Free Alaska and Michelle from My Gluten-Free Kitchen. These are two bloggers you need to follow asap!
So you might be wondering why this vegetarian is talking about a fish house?! I get that! Honestly, I had options.
Eating a gluten-free diet, you rarely can find safe fried food. It always seems that the food is contaminated in the fryer with some other gluten food. NOT HERE! This place is 100% dedicated gluten-free.
Say what? That's right! You love Fried Pickles? They got you covered.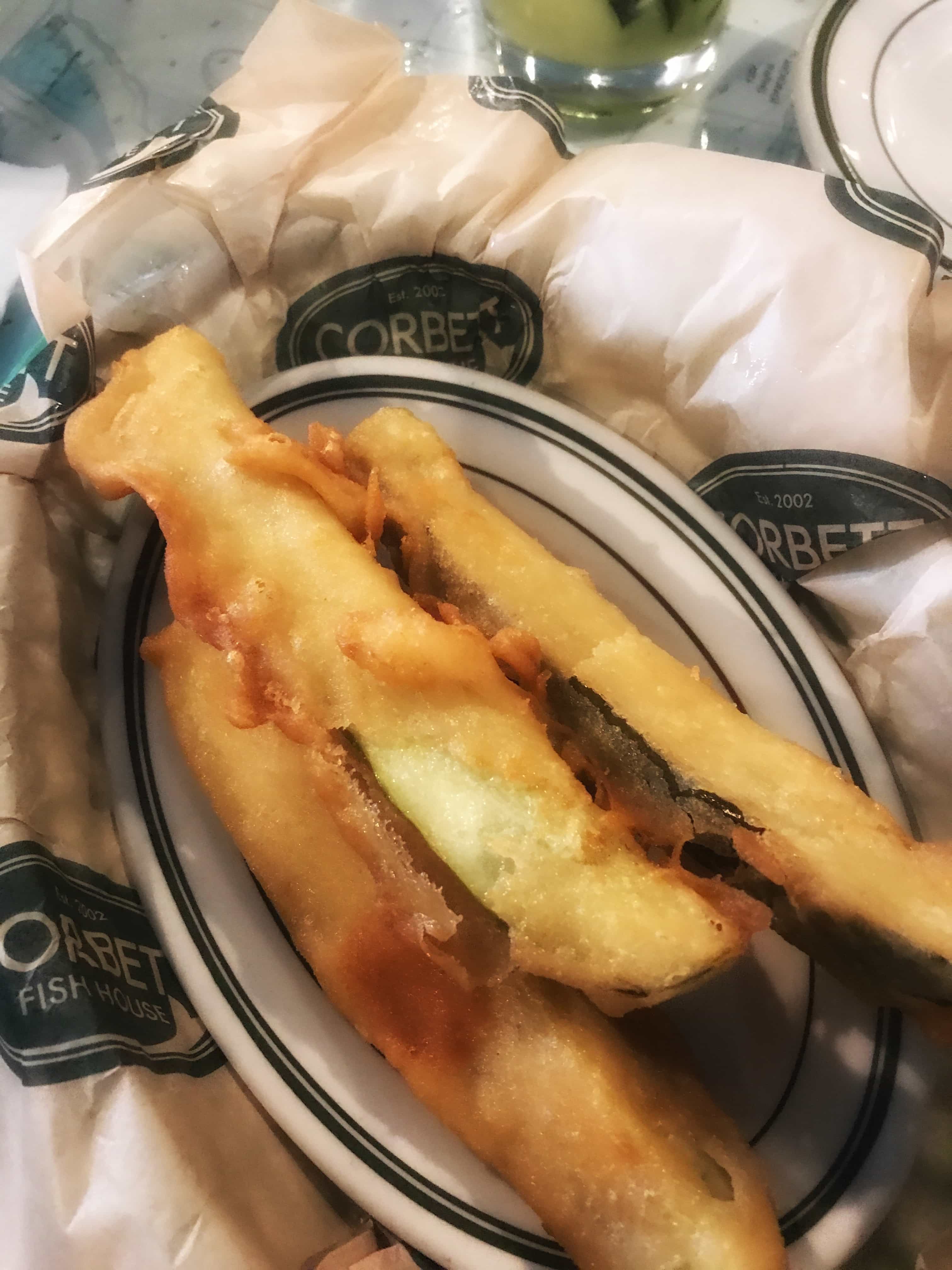 Or maybe gluten-free onion rings is more your speed? If so, Hawthorne Fish House has you covered once again! Brianna from Flippin Delicious LOVED them too! Isn't she the cutest? You MUST follow her! Wanting to try your hand at making gluten-free onion rings at home? We got you covered, here.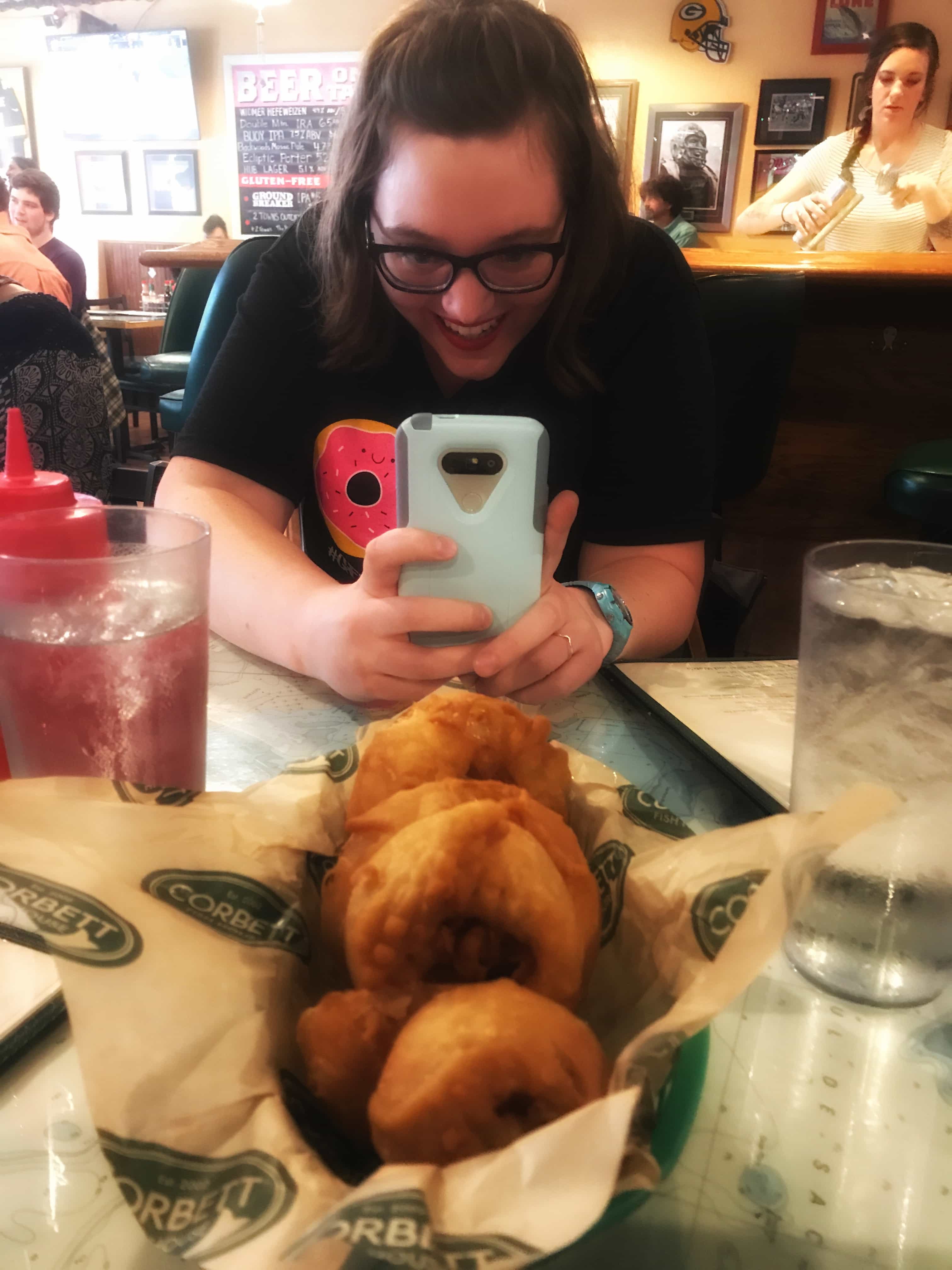 They had some delicious fries as well. I enjoyed the potato fries while others enjoyed the sweet potato fries! YUMMO!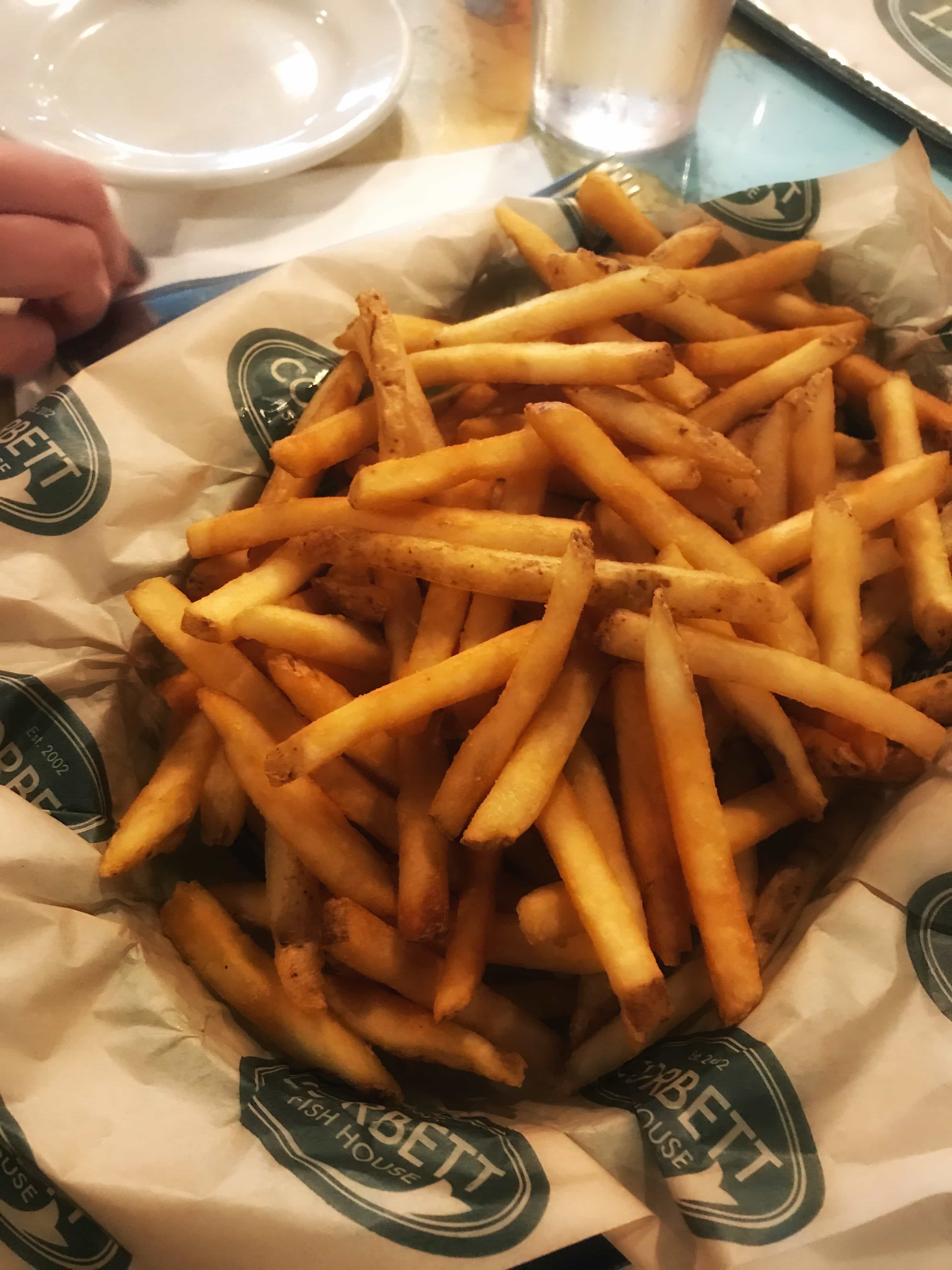 Things that caught my eye was the Vegan Soup (was a special) and the Veggie Burger. I actually ordered some more pickles for "just me." Because…well…how many times do you get gluten-free fried pickles unless you make them at home?
I was getting full from all the appetizers that they brought out, but I still wanted more pickles! Ha! I ended up ordering a bun, cheese and condiments, which is a classic for me. No patty. I like it plain. I took most of it home as I will filled up on the fried things 🙂
But there were options and everything was gluten-free. You can't beat that. Hawthorne Fish House is 100% dedicated gluten-free. Whoa! If you are a meat eater but gluten-free, the other girls LOVED their gluten-free fish and chips!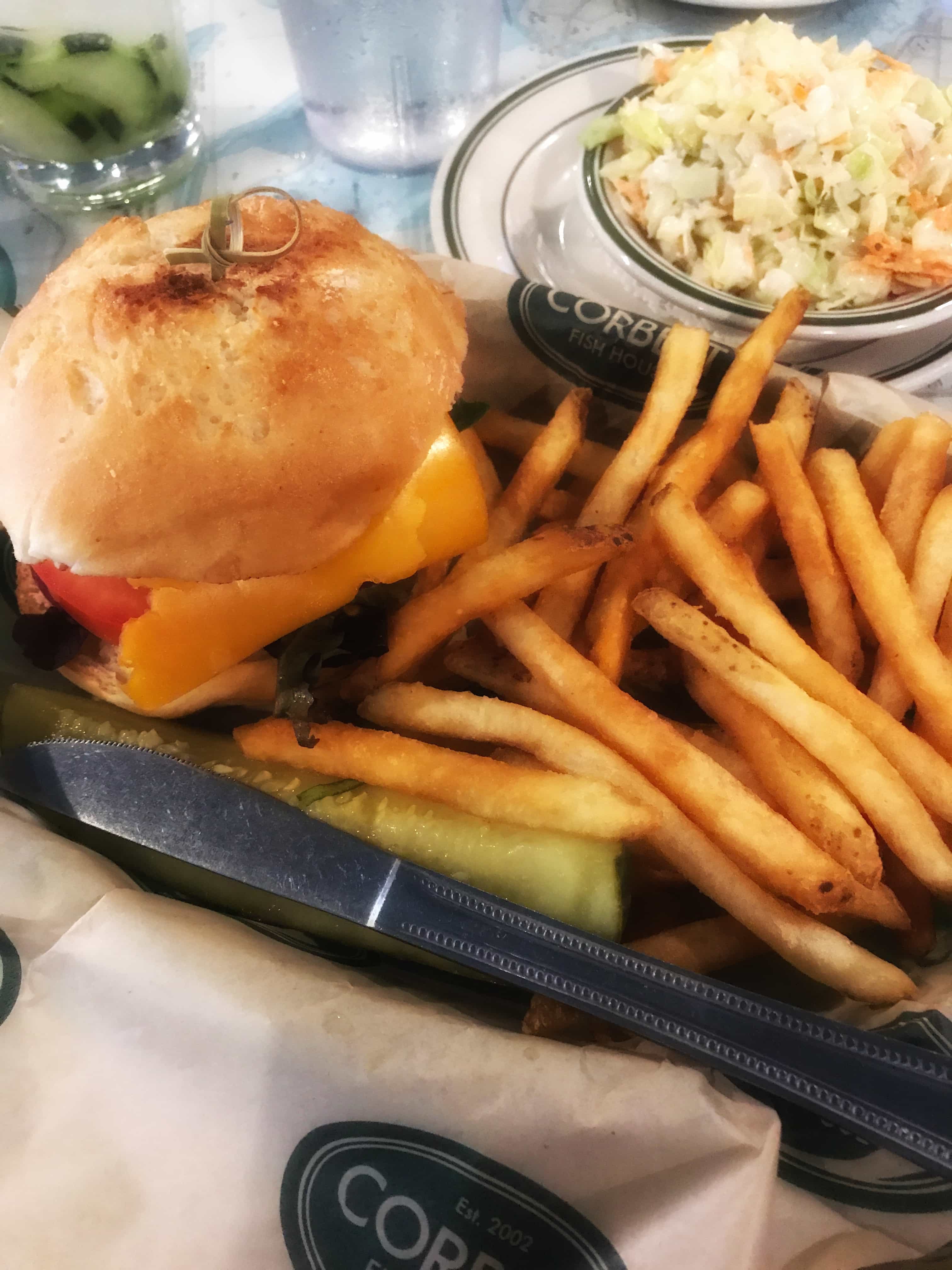 Just look at these bloggers…
bellies happy
talking, laughing
enjoying the moment
and…FULL!
Thank you again to Hawthorne Fish House for sponsoring our dinner and being a part of our #GFBloggerRetreat! It was amazing to add you to the list of delicious places to visit in Portland, OR!
Looking for more posts on Portland, Oregon? Be sure to check out our posts on: Krya's Bake Shop, Ground Breaker Brewing and New Cascadia Traditional Bakery.
---
When it comes down to it, would you pick fries, sweet potato fries, fried pickles or onion rings? What type of foodie are you? Leave me a comment below!