Sometimes you just need simple food. This Honey Mustard Broccoli Bowl is made with simple ingredients but packs it on when it comes to taste!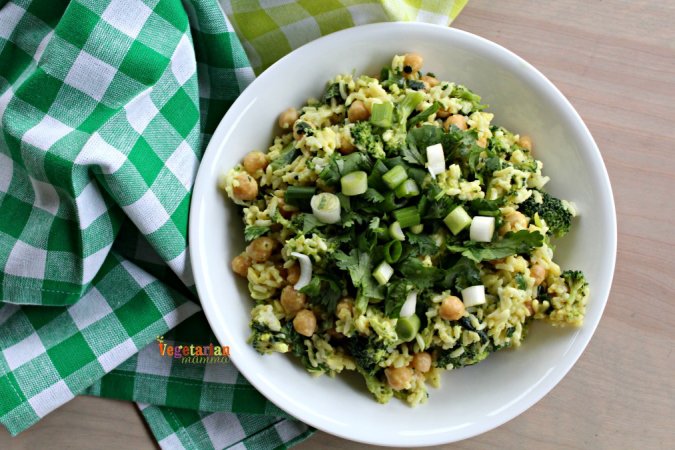 Easy Honey Mustard Broccoli Bowl
I am really just a fan of easy dishes. We used this Honey Mustard Broccoli Bowl as a main dish for our dinner table, but it would beautifully compliment your table as a side dish. The colors in this dish are natural and beautiful.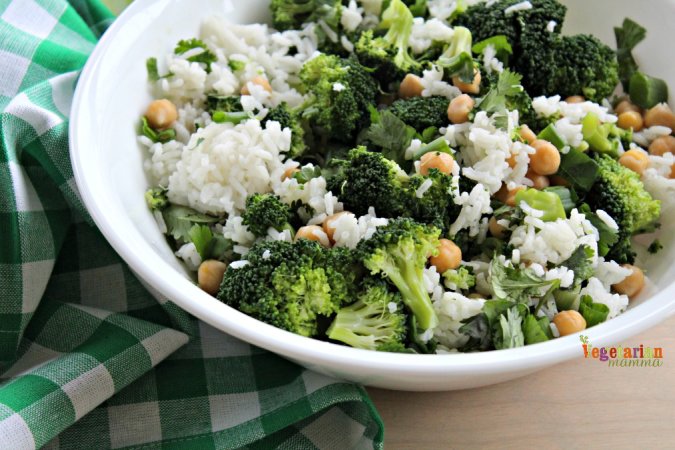 What To Substitute For Rice
While I did use rice, you can most certainly sub in quinoa in this dish. I used fresh broccoli, but you can also try to sub in frozen broccoli. I like that I can control the crispness of broccoli when I use fresh broccoli. I like my broccoli more al dente.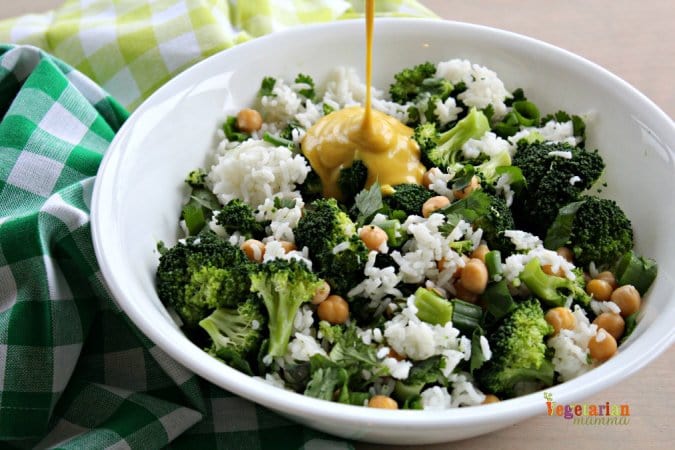 Homemade Honey Mustard Sauce
The sauce for this Honey Mustard Broccoli Bowl is simple. It only has three ingredients.
How easy is that? I love the taste of Just Mayo, I used that in this recipe, but the recipe lends itself to work well with other mayo brands.
Looking for more gluten-free recipes? You can check out our recipe index for more easy, yet mouthwatering recipes! You might also love our Sweet Corn Pudding, Roasted Carrots and Brussels and our Wild Rice Casserole.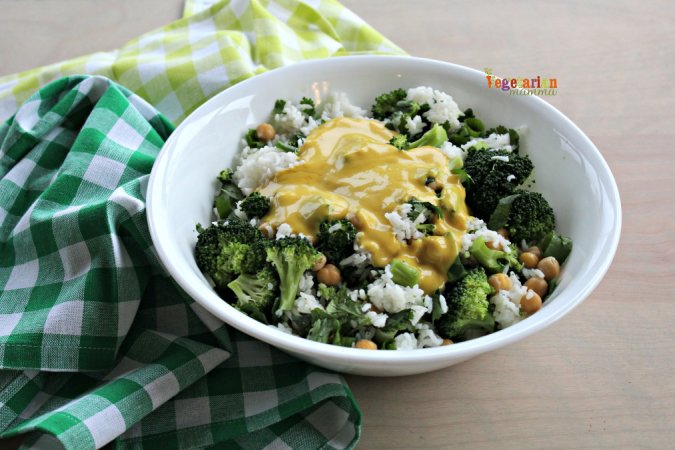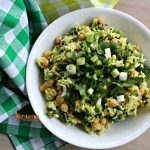 Print Recipe
Honey Mustard Broccoli Bowl
Ingredients
Instructions
Bring water to a boil in a large pot. Boil broccoli for about 4 minutes or until your desired "doneness." Set aside.

Prepare rice per directions on package.

One rice is prepared, combine the cooked rice, broccoli, chickpeas, green onion and cilantro in a bowl. Mix.

In a small bowl combine mayo, mustard and honey. Mix until well blended. Put dressing on rice mixture. Mix until well coated.

ENJOY.
Notes
We enjoy this recipe at room temperature. You are welcome to heat the entire mixture, but we prefer the flavors at room temp.
Meals in A Bowl Are Simple
I love meals in a bowl. They are easy to prepare and even easier to clean up after. If you love them too then I have a treat for you.
Check out our Mediterranean Rice Bowl. It is simply amazing as well! The flavors really pop and are pretty amazing.

Let's TALK! Are you a rice lover? What are your favorite things to pair with rice? Have you tried this flavor combination before?