Wondering how you can get a passport for your child? With a little planning and preparation the steps are easy! You will be off and traveling in no time!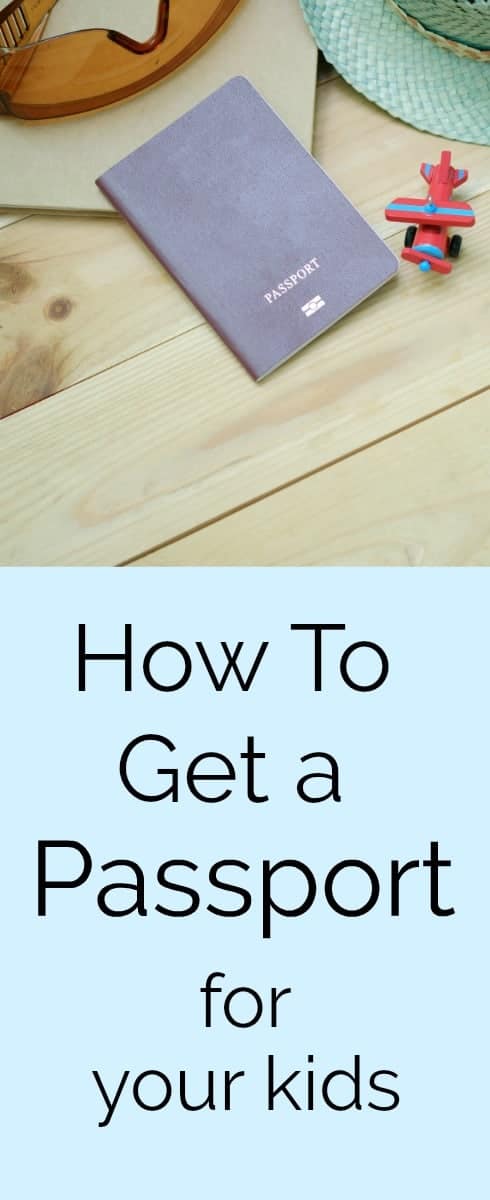 Are you ready to take your kids on vacations all over the world? Or maybe just a quick trip to Cancun or a cruise to the Bahamas?
Either way, you are going to need to get passports for your kids. Even if you don't have a trip planned, it's always better to have a passport than not have one, and I'm sure you'll find somewhere exotic to take them by then.
Remember that child passports are good for five years, rather than the 10 years for adults. Throw a reminder in your electronic calendar so that you aren't caught off guard with them expiring.
I feel very blessed to be able to take my boys on vacations, but when I first needed to get them passports I was a little bit confused.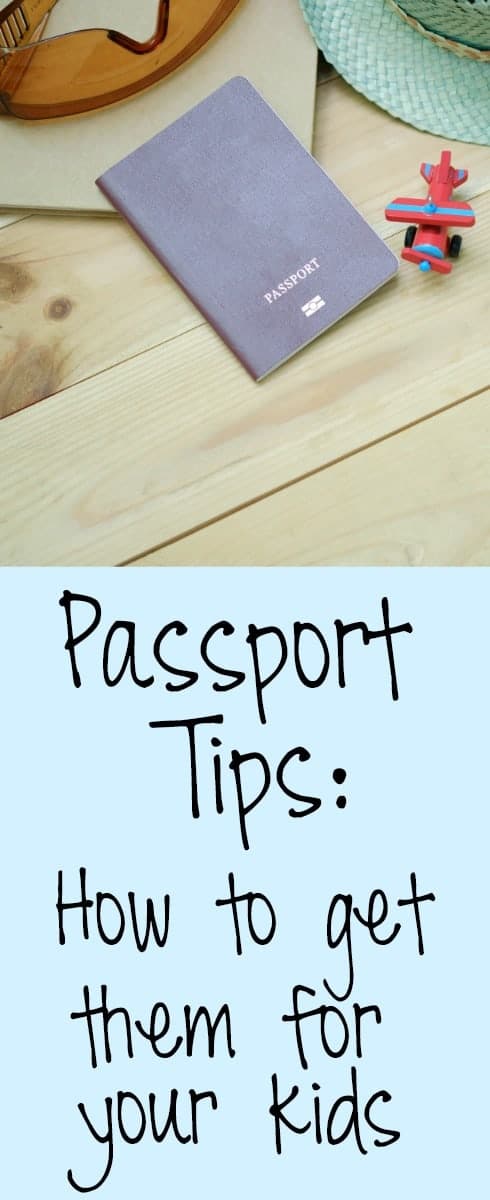 Where do you go to get a passport for a child?
Do I need their birth certificate?
Do I need my spouse to come with me?
How are they going to take a picture of this squirmy child?
All of those questions ran through my mind. In the end, it wasn't really that difficult to get passports for my kids, but it did take a little bit of research and planning. Let me share with you the tips I learned along the way.
Fill out ALL of the forms ahead of time. Print out the proper form

from this site

and fill out everything except parts that tell you to wait until your application is being processed. This will save you TONS of time. It's helpful to print two copies in case you make a mistake on one too (I learned this the hard way).

Make an appointment at your local post office. All post offices process passport applications, but you'll probably have an easier and more enjoyable time if you make an appointment at a post office in a smaller town that will be less busy than a big city one. Call ahead, some offices offer appointments and others require you to walk in.

Don't forget your supporting documents. For children, this can include birth certificates – and they do want the ORIGINAL documents.

Visit this page

on the US Dept. of State's website to see exactly which documents you'll need for your family situation.

Have your photos done. The post office will take your passport photos, but it can be less expensive and less stressful to have them done ahead of time. Many stores with a photo center will do passport photos. Check Walgreens near you – that's where we went.

Both parents should be present when getting a passport for a child. This part of the passport application is called "Parental Consent". The easiest way to give this is if both parents are present. If that's not possible for any reason, there are ways around it that involve more forms. Again, all of the forms and details can be found

here

.
I hope that I have helped you find a place to start getting passports for your kids. It's so nice when they have them and can accompany you wherever your travel bug takes you.
Let's talk! Any additional tips that you have that would help others? Please list them below in the comments!