Learn how to roast a pumpkin and get fresh puree. It's easier than you think! And it's so much better than cooking with canned pumpkin. And you can also freeze it!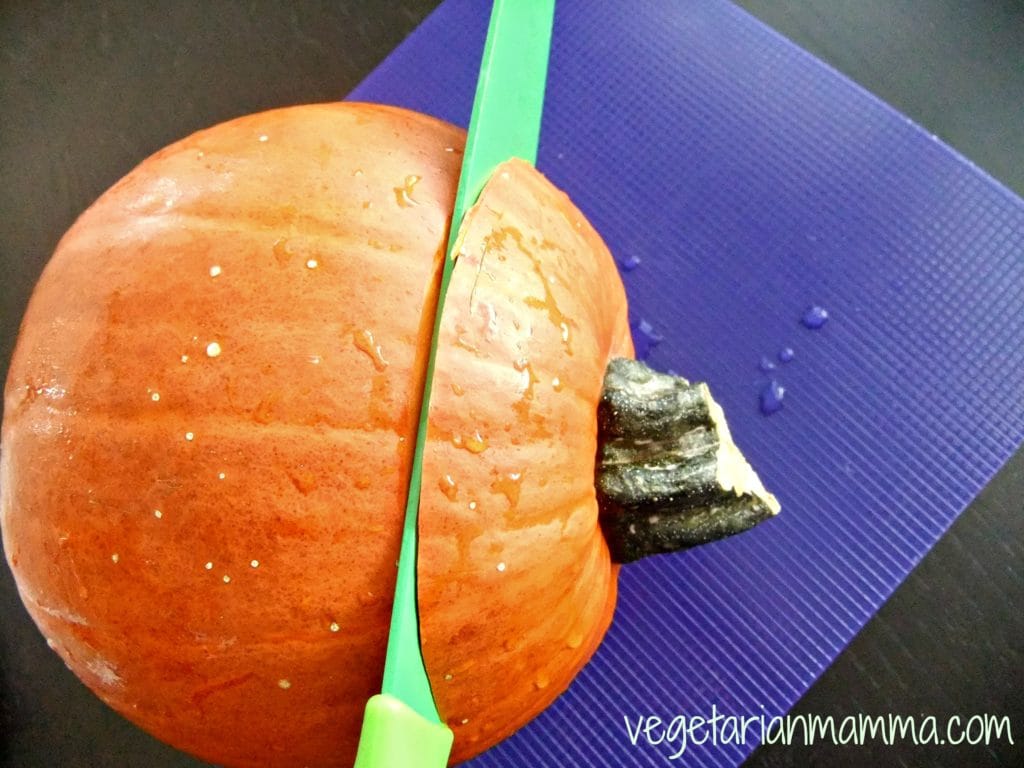 One of the local markets always has an abundance of squash and pie pumpkins for sale and they are usually $1 each. I always stock up on these prices and store the squash in my basement for most of the winter!
Its a great price and its always better when cooking with fresh when you can! It is very easy to make your own pumpkin puree from fresh pumpkin! You can use it immediately or freeze it for future use!
How To Roast A Pumpkin
First wash your pumpkin. Then I cut the top off so I don't have to cut threw the stem!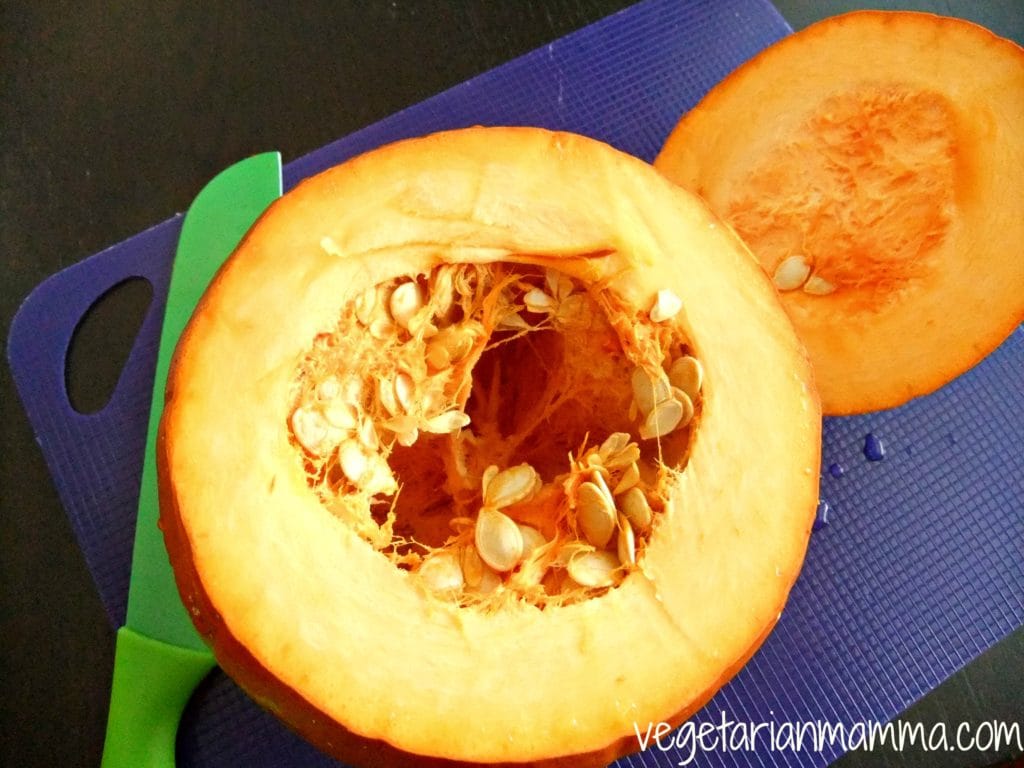 Next, scoop out all the seeds from the inside of the pumpkin. Cut the pumpkin in half from top to bottom.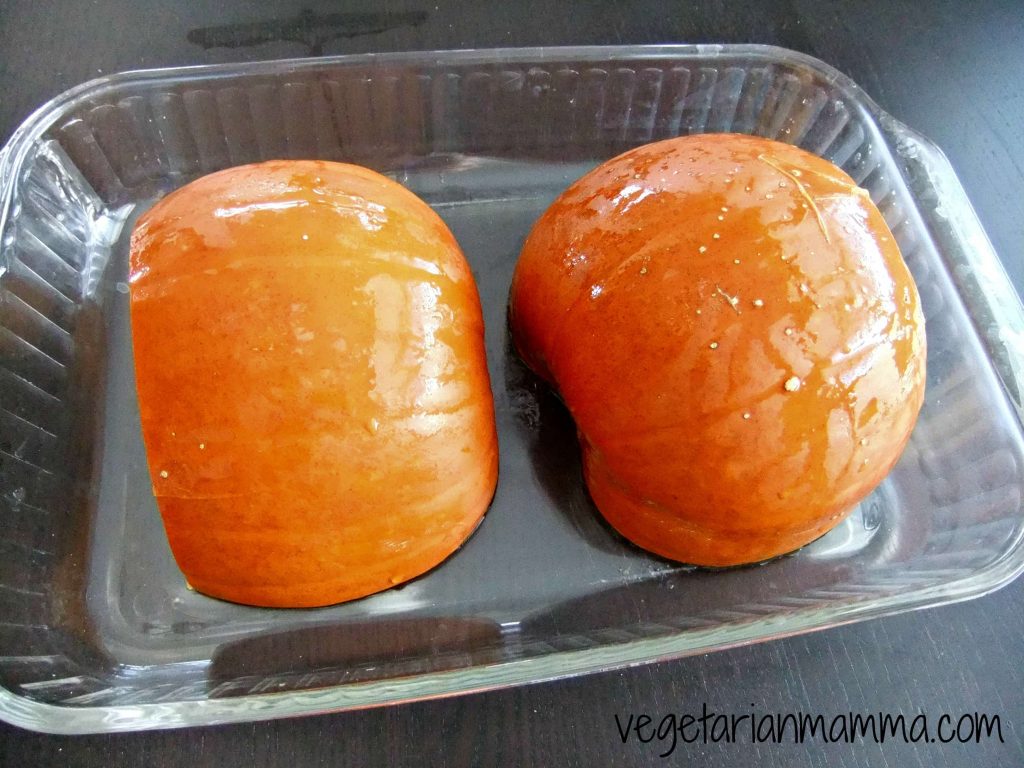 Place the pumpkins upside down in a casserole dish. Fill the casserole dish with about a 1/2 inch of water. Placed into preheated 350 degree oven and bake for 45-60 minutes. You know its finished when a knife can pierce the skin.
Let cool, remove the skin and discard. Puree the pumpkin in a food processor. Now you have fresh pumpkin puree! You can use it now or freeze it for later!
Do you need to peel the pumpkin?
Nope! You will be scooping out the insides so no need to peel it.
How To Use Homemade Pumpkin Puree
Homemade pumpkin puree can sometimes be a bit watery compared to canned pumpkin. It's best to strain the puree in a sieve lined with a cheese cloth, and discard any water before using. But really you can use this puree in any recipe that calls for canned pumpkin. Here a few ideas to get you started:
ENJOY!