iHerb was established in 1996 and works hard to provide top of the line natural products through e-shopping. iHerb.com sells natural and healthy products in the US as well as internationally.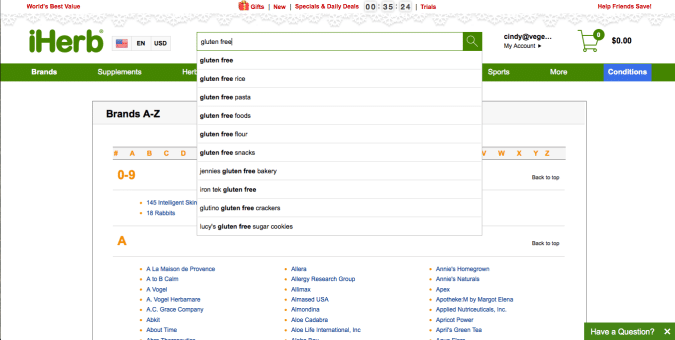 Recently, I tried a new-to-me shopping experience.  I do a lot of my shopping online and I am always looking for new ways to find products. I tested out iHerb.com to see what type of products they had and what their ordering was like.

I was extremely impressed by the HUGE variety of products that iHerb has on stock for their customers. They have over 35,000 products! I am always searching for new products.  Sometimes when a new gluten-free product hits the market it is hard to find.  I also have some favorites that my local stores do not carry.  I searched some pretty hard to find products and iHerb had those products. I was impressed!
iHerb ships to over 180 countries, which is HUGE. That is a great resource for those who are following a gluten-free or vegan lifestyle and can't find products locally.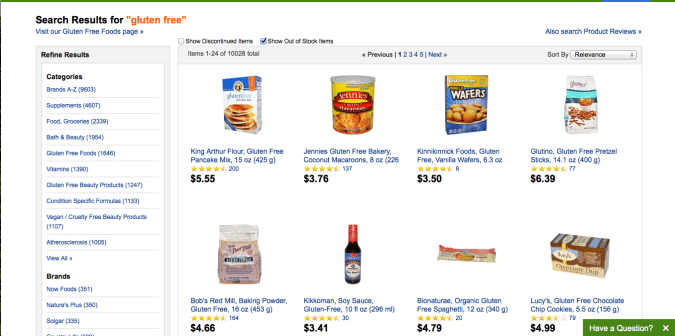 The selection of gluten-free and allergy-friendly products was pretty extensive.  The prices of many of the items were lower than what I pay for them in the stores.  I was very excited about that.  Another feature that I liked is the iHerb system was able to tell me the expiration date of the product.  This is very important.  Sometimes product isn't moved quickly on the shelves and you might get a product that has a short shelf life. NOT with iHerb, you can check that information yourself!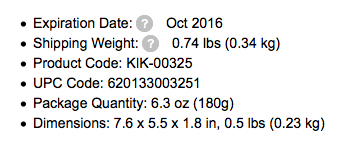 Checking out was a breeze and my items shipped the same day I ordered them.  I am in Ohio and it looks like my products came from the Kentucky location. My products arrived VERY quickly!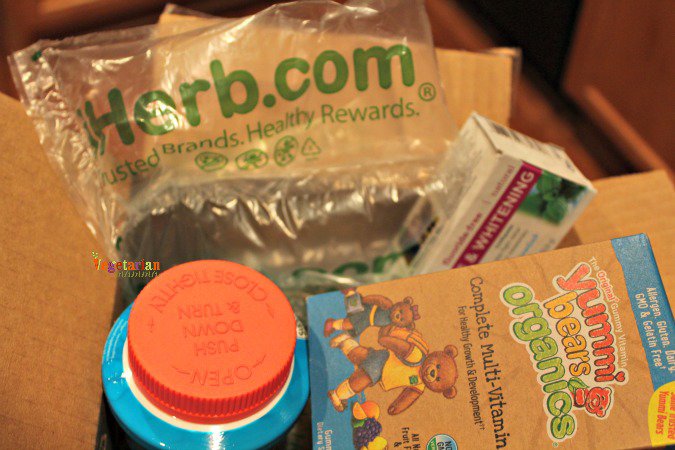 I will be using iHerb.com again! I am satisfied! The shopping experience was easy and painless!
Interested in purchasing the products from iHerb? You can use Rewards Code DKL808 to get $5 off your first order, but only if you are a first-time iHerb customer.
I am SUPER excited to be offering a $50 credit to TWO readers!
a Rafflecopter giveaway

*You must register with iHerb to claim your prize.
If you are international:  To see if iHerb ships to a specific country, go to iherb.com, add a product to the shopping cart and click the "Country" drop down menu to see if their country is  listed. Specifically for winners out of the US, you are responsible for any additional taxes/duties/brokerage fees levied to you by their Customs Agency and/or Postal Service.
You can connect with iHerb.com at their website, facebook, twitter, pinterest and instagram.
*Thank you to iHerb for sponsoring this post!
Let's talk! Are you an online shopper? Why do you love it or why not? What products do you wish you could buy online? What products are life savers to buy online?