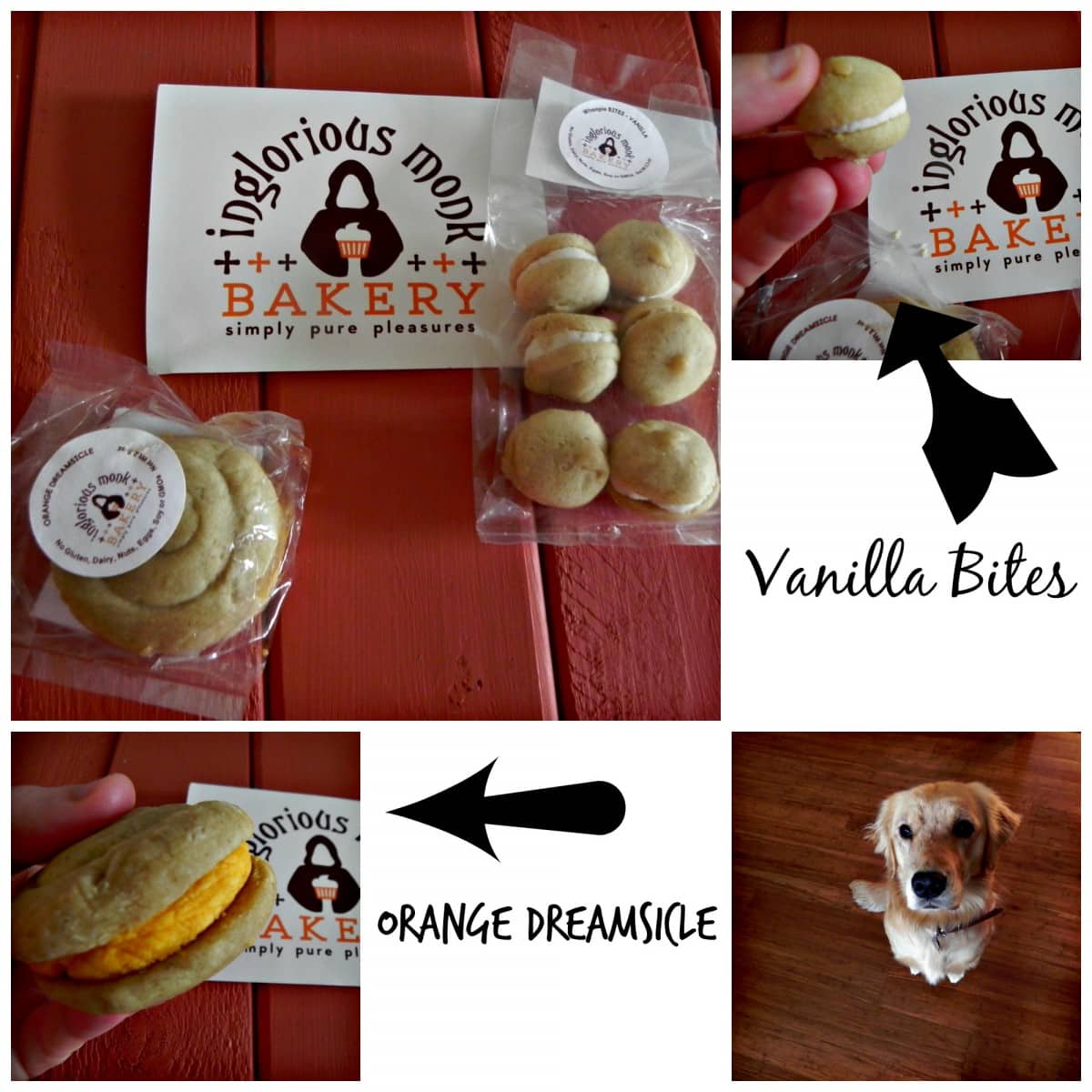 The lovely ladies over at Inglorious Monk Bakery sent us some more yummy goodies to try!  I have become fast friends with these ladies! 🙂   Just as a recap from our last review, check out the reasons we LOVE these treats…
They are all FREE FROM:
gluten
dairy
peanut
tree nut
soy
egg
GMOs
artificial colors and flavors
How awesome is that?  Pretty awesome I'd say.  The taste of these pies is GREAT too!  I was SUPER excited to try the new orange dreamsicle pie and it did not disappoint.  I LOVED the flavor!  The vanilla bites were a HIT with the kiddos!  Also, you can see Gia pictured!  She approved of these allergy friendly treats too!  Gia was born and raised fairly close to where these treats are made!  Good things come from Colorado! 🙂
You can connect with Inglorious Monk Bakery at their website, facebook, twitter and pinterest.
A HUGE thank you for providing us free samples to review and for making such a delicious treat that my family can safely eat!  The opinions in this review are all our own!