Did somebody say Cupcake Wars? That's right Kyra of Kyra's Bakeshop has won the Cupcake Wars multiple times with her amazing gluten-free cupcakes! Her bakeshop is in Oregon!
I was over the moon excited to visit Kyra's Bakeshop. I had met her before and of course swooned over her when she kicked butt on the Cupcake Wars show!
I've heard wonderful things about this amazing gluten-free bakeshop! I was able to visit two times while in Oregon.
The first time I had lunch.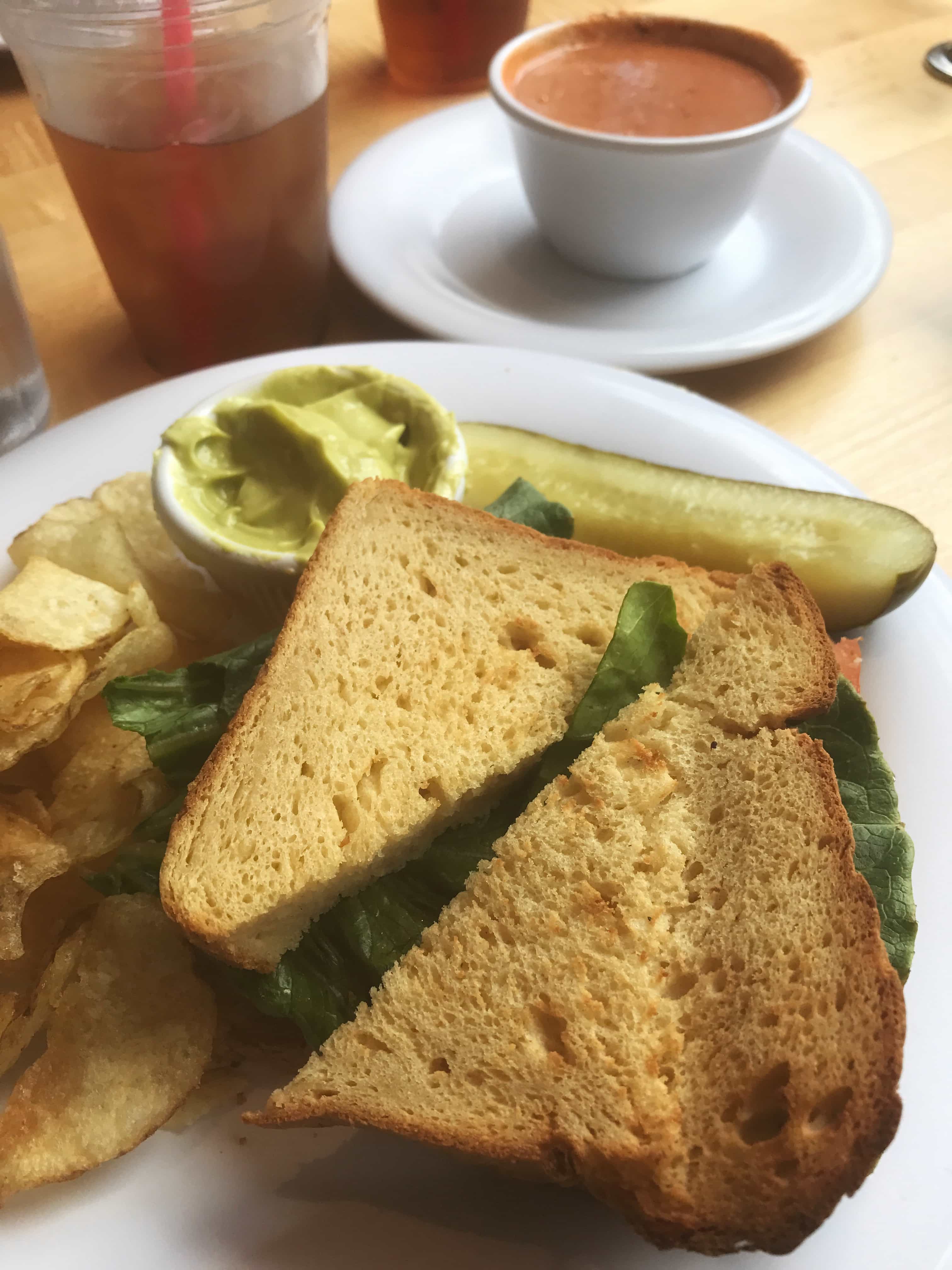 I had a BLAT minus the bacon. (lettuce, tomato, avocado ailoi) It was simply amazing! Of course with some chips and a BIG pickle! I also had some amazing tomato soup!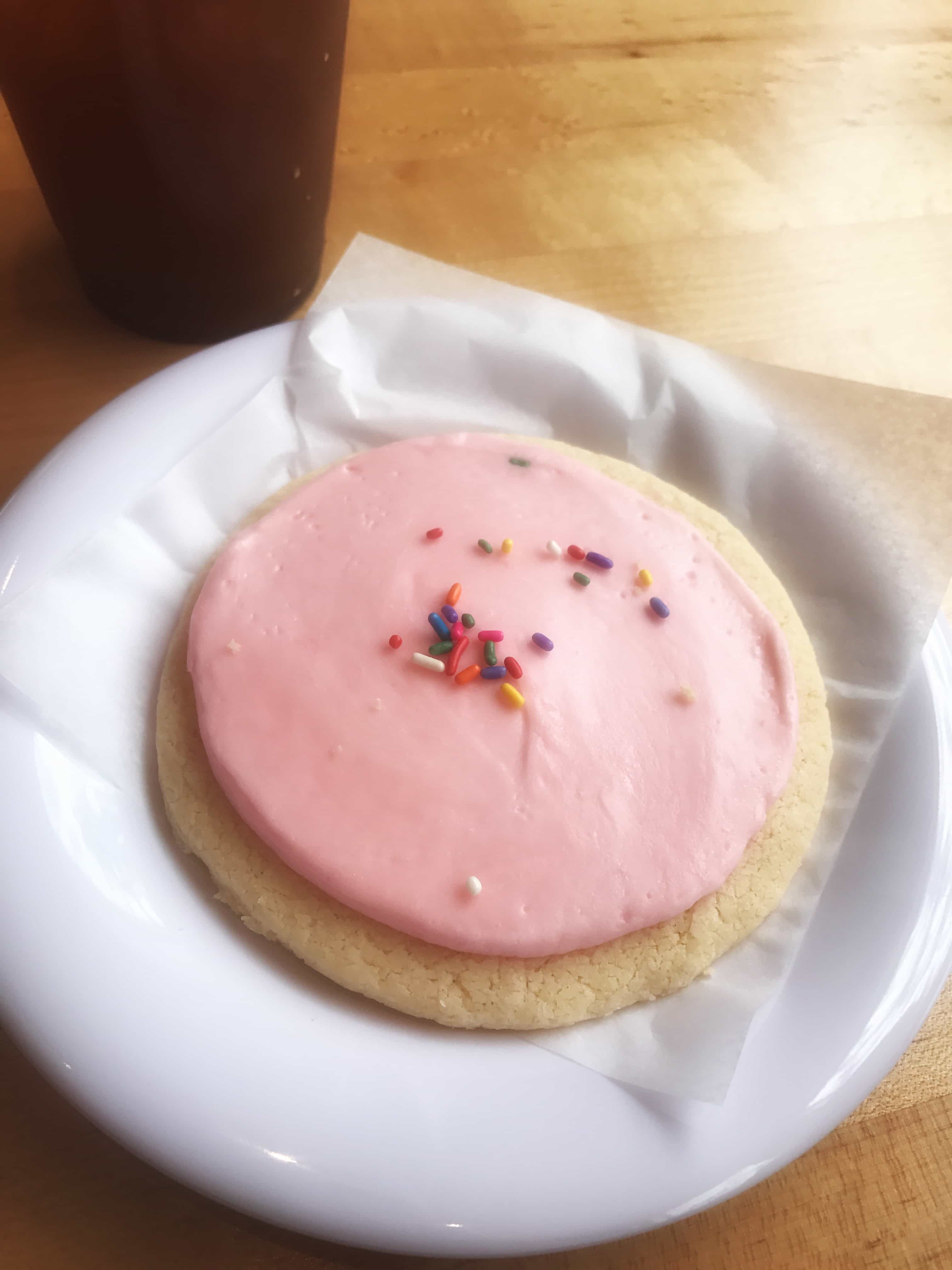 I also got a delicious cookie! I was STUFFED when I left!
The second time I went back with all the girls for a breakfast sampler. They made up plates for us with little sampling bites of so many goodies! I just love Kyra's Bakeshop! WOW!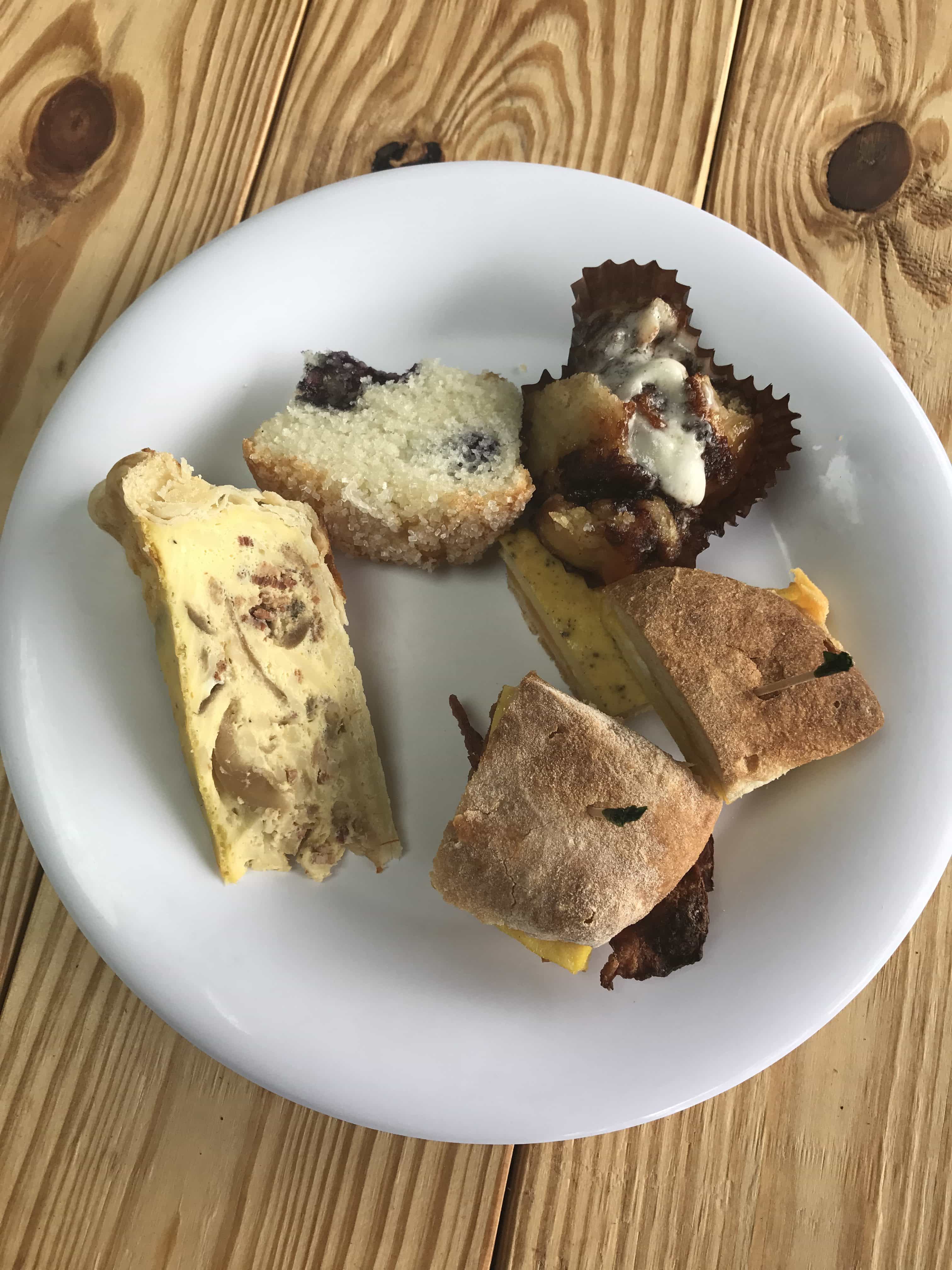 And I got to have Vegan Gluten Free Biscuits and Gravy. I can't even begin to describe how long I've waited for such a thing. Normally when you wait so long your hopes are dashed on the first bite. NOPE, not me I was in LOVE! The big UP was worth it!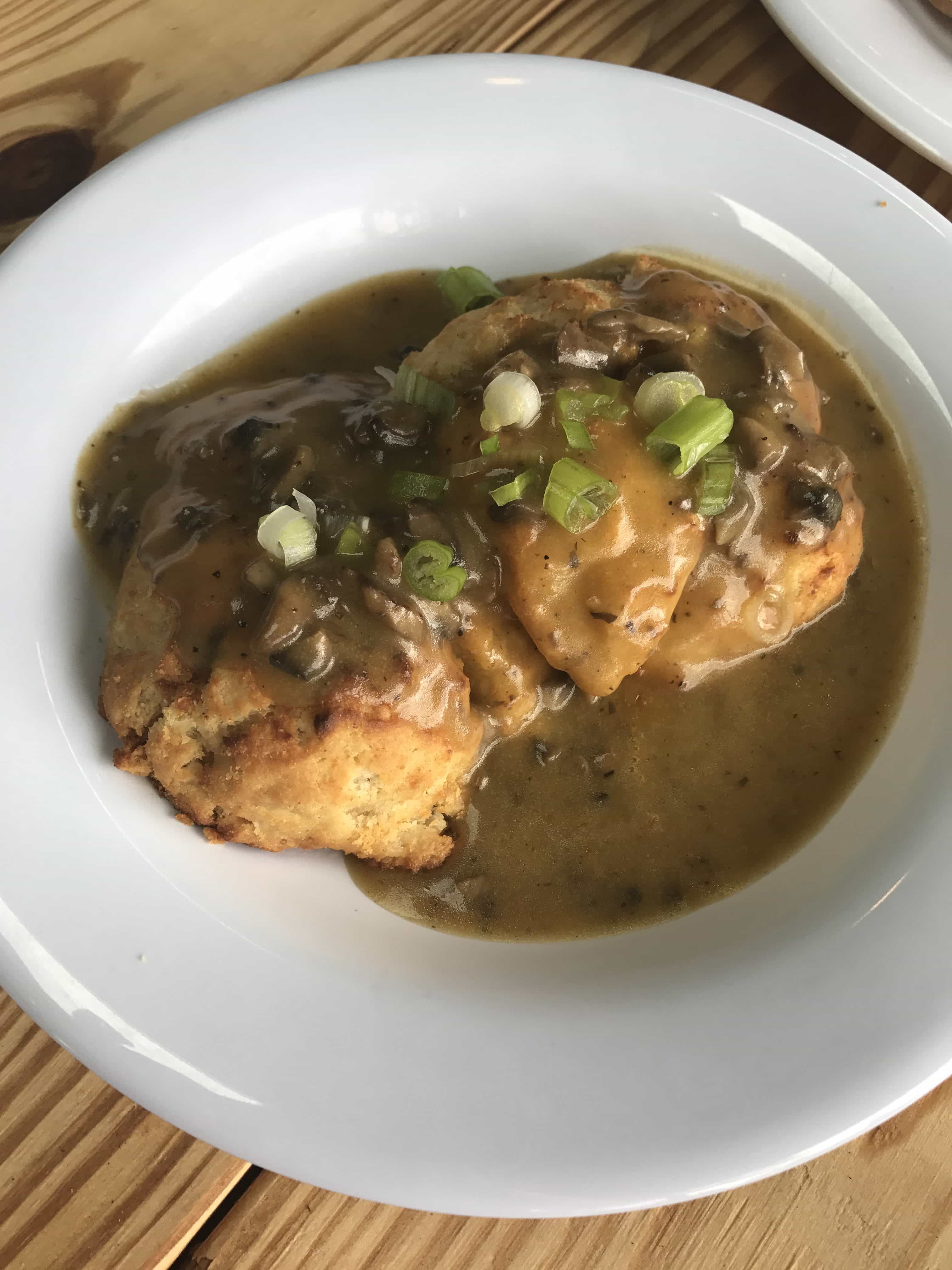 When you get 10 food bloggers together, lots of pictures happen. This was pretty typical, everywhere we went. I would highly recommend visiting Kyra's Bakeshop if you visit Oregon! I wish I had room to take some goodies home!
Kyra was so gracious to host us and provide us goodies when we went as a group of 10. Thank you Kyra!
Love to travel and eat gluten-free? Be sure to check out our travel section! You can also check out our Tips for Airport Newbies. While we have posted about many states, if you are looking specifically for Oregon, we've got you covered too!
Looking for more posts on Portland, Oregon? Be sure to check out our posts on: Corbett's Hawthorne Fish House, Ground Breaker Brewing and New Cascadia Traditional Bakery.
---
Let's talk! Leave me a comment telling me if you've ever watched Cupcake Wars on TV? What is your favorite goodie to get when you visit a bakery? If you are gluten-free anything you are missing that you wish this bakery would carry?