Breakfast casseroles are perfect for any time of the week, but they are especially delightful on a cozy Saturday morning! This Leek and Pepper Breakfast Casserole will satisfy your weekend hunger!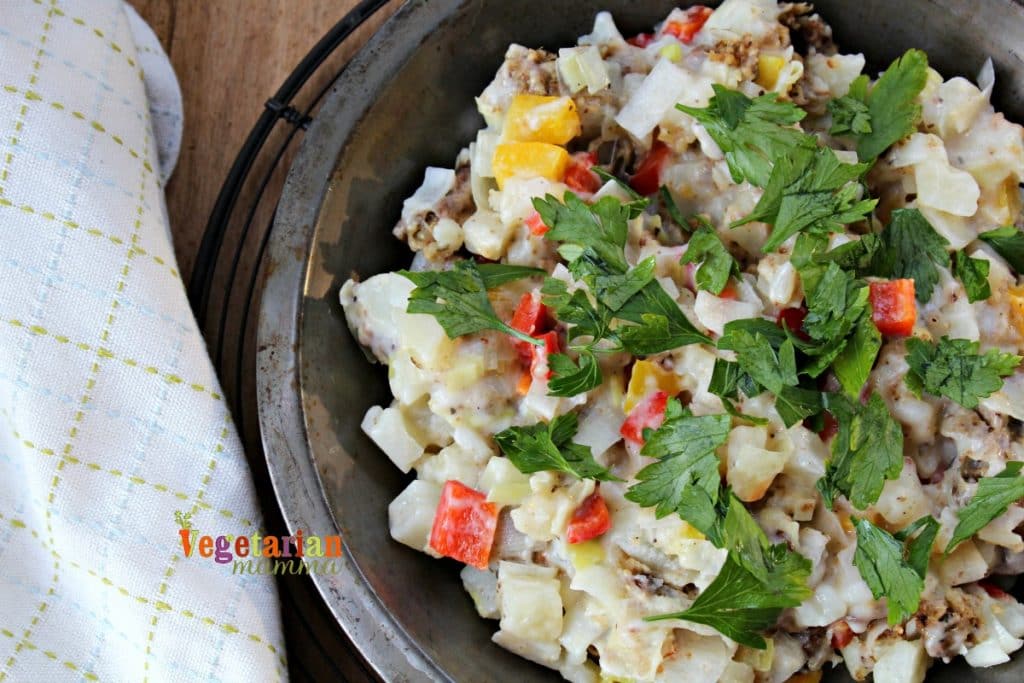 We have two reasons to celebrate with this delicious recipe today!
September is National Breakfast Month!
Hilary's just came out with Veggie Sausage!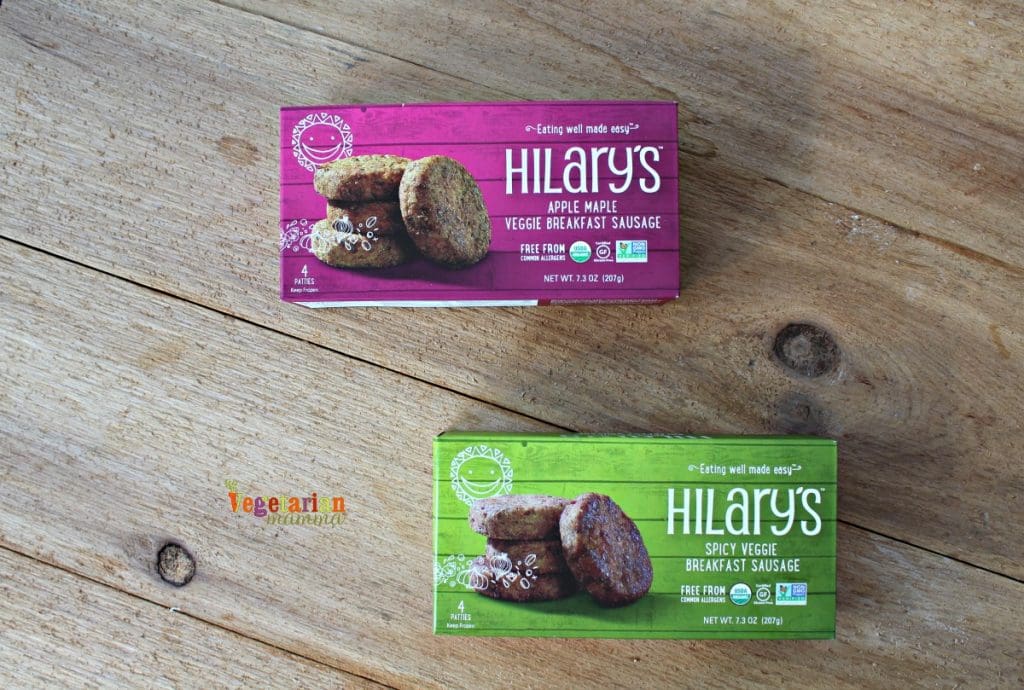 YES, you read that right! Hilary's our favorite trusted Hilary's just released Veggie Breakfast Sausage. As you know Hilary's products are FREE from the most common allergens and they are certified gluten-free. Oh yes and they are veggie based! We love Hilary's products because they are allergy safe for us and they taste amazing. These products are made with "real" ingredients. You can read and understand the label.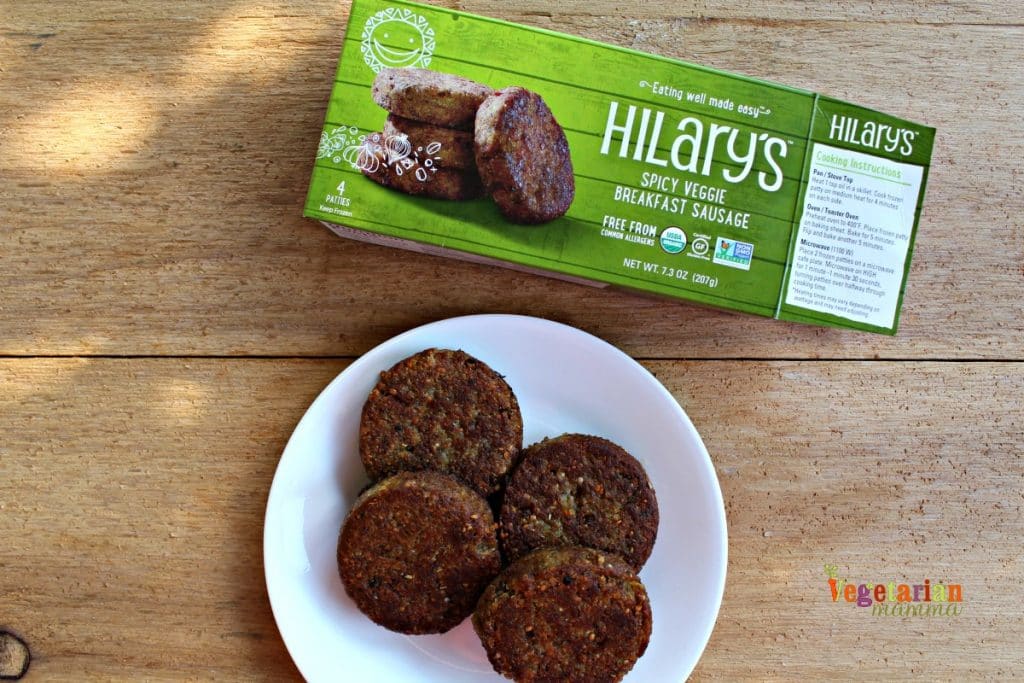 For this tasty recipe, we used the Spicy Veggie Breakfast Sausage! Once you try it, you will love it too! This is honestly a product that has been missing in my world. I didn't have a safe gluten-free, allergy-friendly option like this! SUPER excited for this game changing product!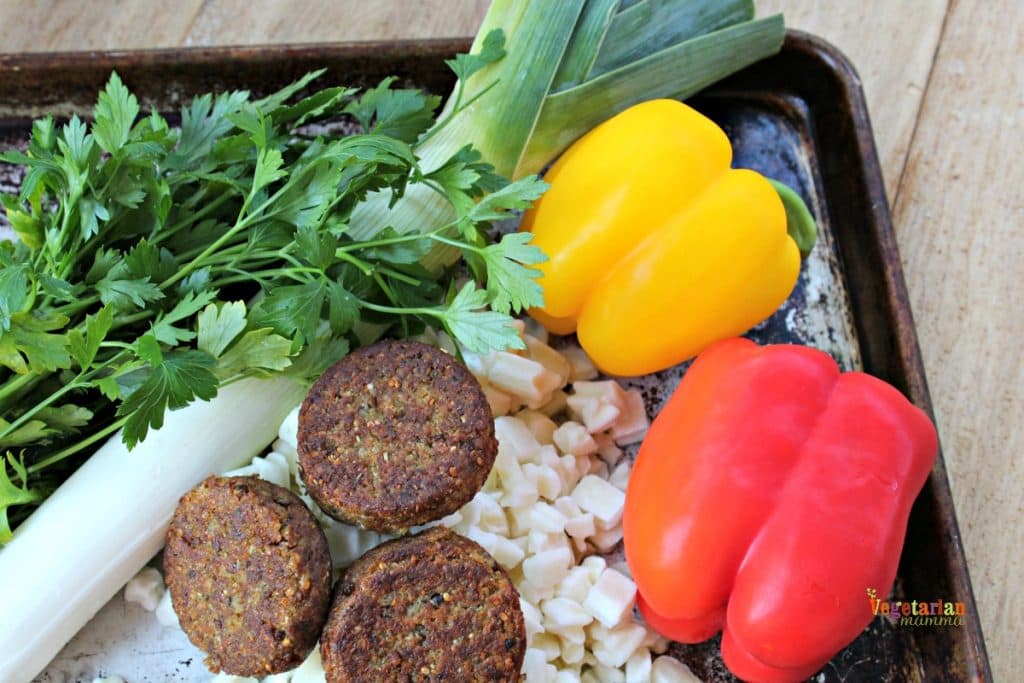 Just like the real and wholesome ingredients that Hilary's uses in all their products, we kept our recipe simple as well. While it may be simple, it is most certainly full of flavor!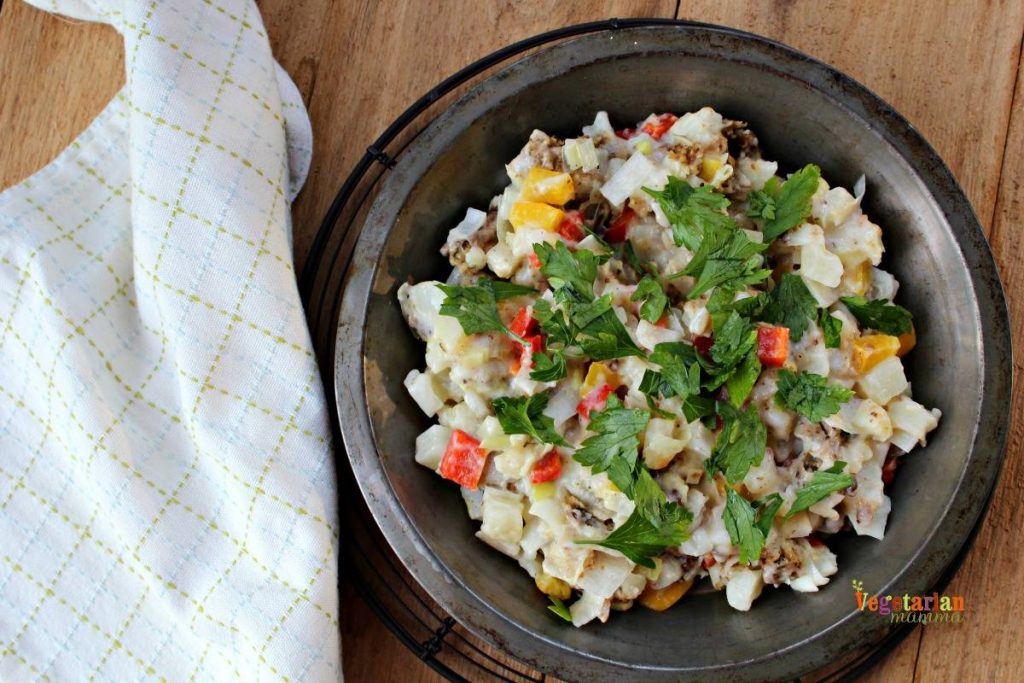 Leek and Pepper Breakfast Casserole
Author:
Cindy Gordon (Vegetarian Mamma)
Ingredients
4 Spicy Veggie Breakfast Sauage Patties
2 T Vegan Butter
2 T Gluten Free Flour - All Purpose Flour
¼ t Salt
¼ t Black Pepper
1¼ cup non-dairy milk
1 cup diced bell pepper (I used half yellow and half red)
1 cup diced leek, white part only
2 cups frozen hash brown cubes
Instructions
Prepare the Spicy Veggie Breakfast Sausages per the directions on the box. Gently dice patties into small pieces. Set aside.
Preheat oven at 350 and oil a 2 quart baking casserole.
Melt 2 T non-dairy butter, stir in gluten-free flour, salt, pepper and blend until smooth.
Slowly stir in milk, and stir until thickened.
Add bell pepper, leeks and hash browns. Stir to combine.
Bake uncovered 30 minutes or until hot and bubbly.
Let stand for 5 minutes, then ENJOY!
Notes
You can garnish with fresh parsley if you wish to add some more color to your dish!
Thank you to Hilary's for creating such a delicious product and for sponsoring our post! The opinions are our own. I.love.the.veggie.sausages!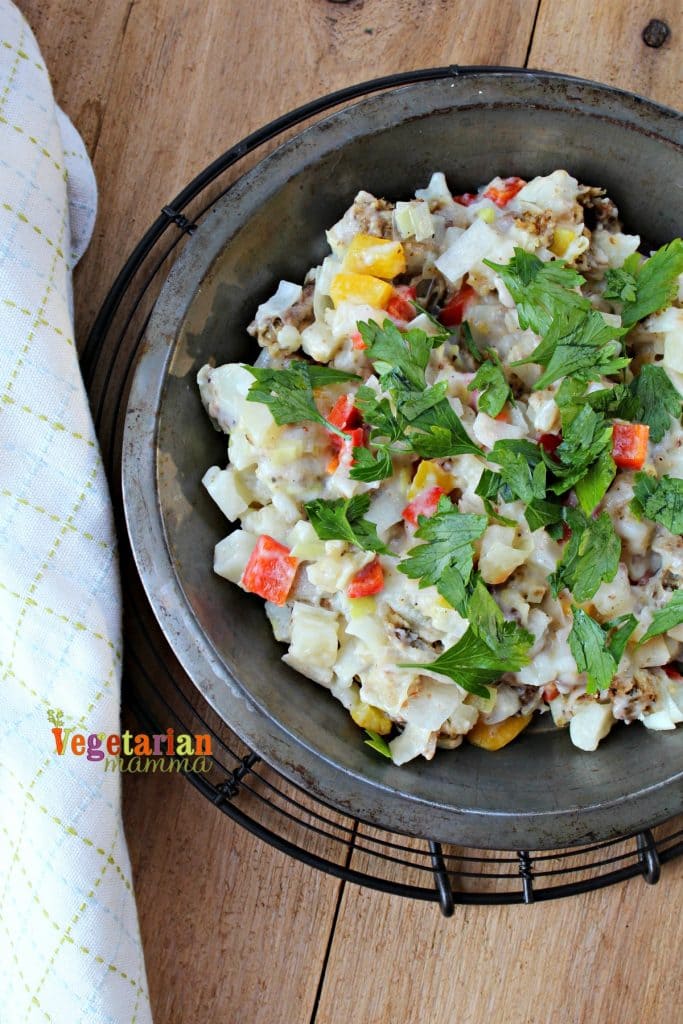 Looking for more breakfast ideas? Try these.
Let's talk! Leave me a comment telling me if you are a breakfast person? Do you LOVE casseroles? What do you like to put into your casserole?