Loaded Plentils Nachos makes a great food allergy friendly snack or a fantastic meal for game day! You pick, the options are endless!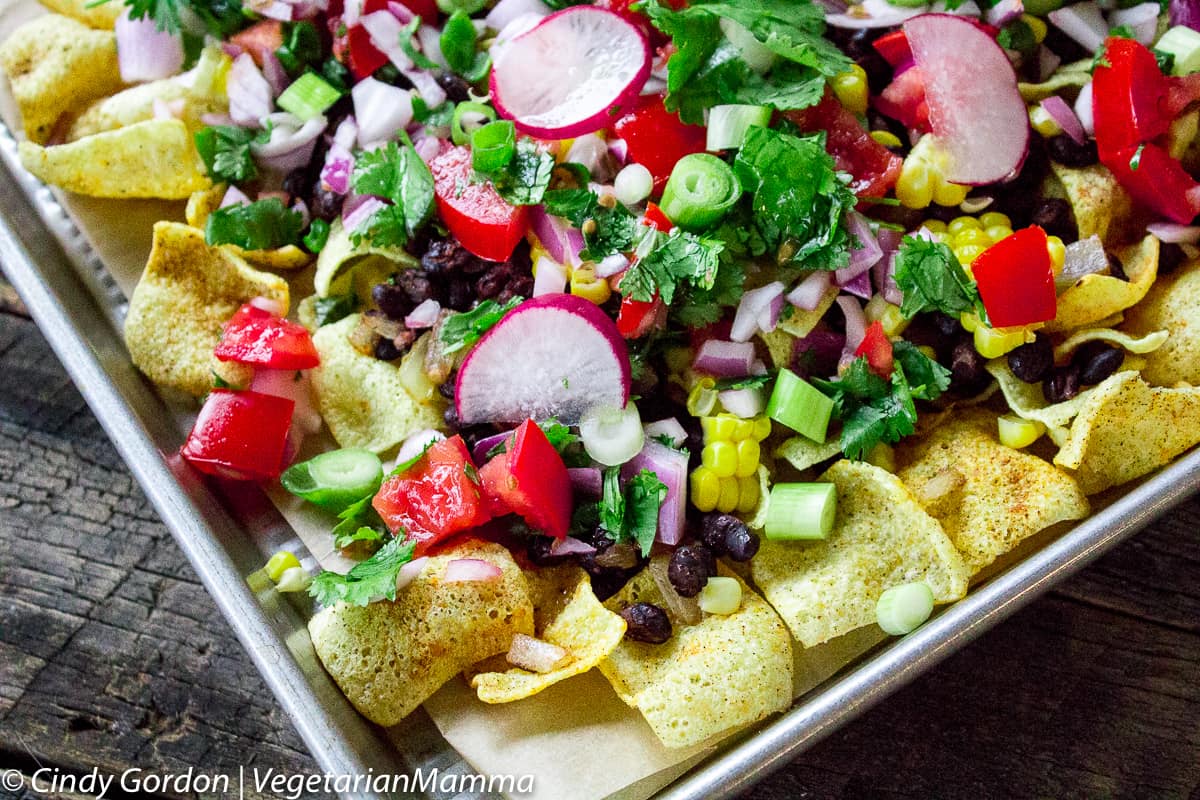 I am going to be very frank with you here. I love nachos. THIS has probably been my go-to meal for months now.
Honestly, I can't get enough different types of nacho snacks or meals in my life!
Just look at all that FUN stuff you can put on there! They are EASY to make and SO tasty!
I am talking about:
corn
beans
tomatoes
red onion
cilantro
radishes
Whatever your little heart desires! You can put it on nachos!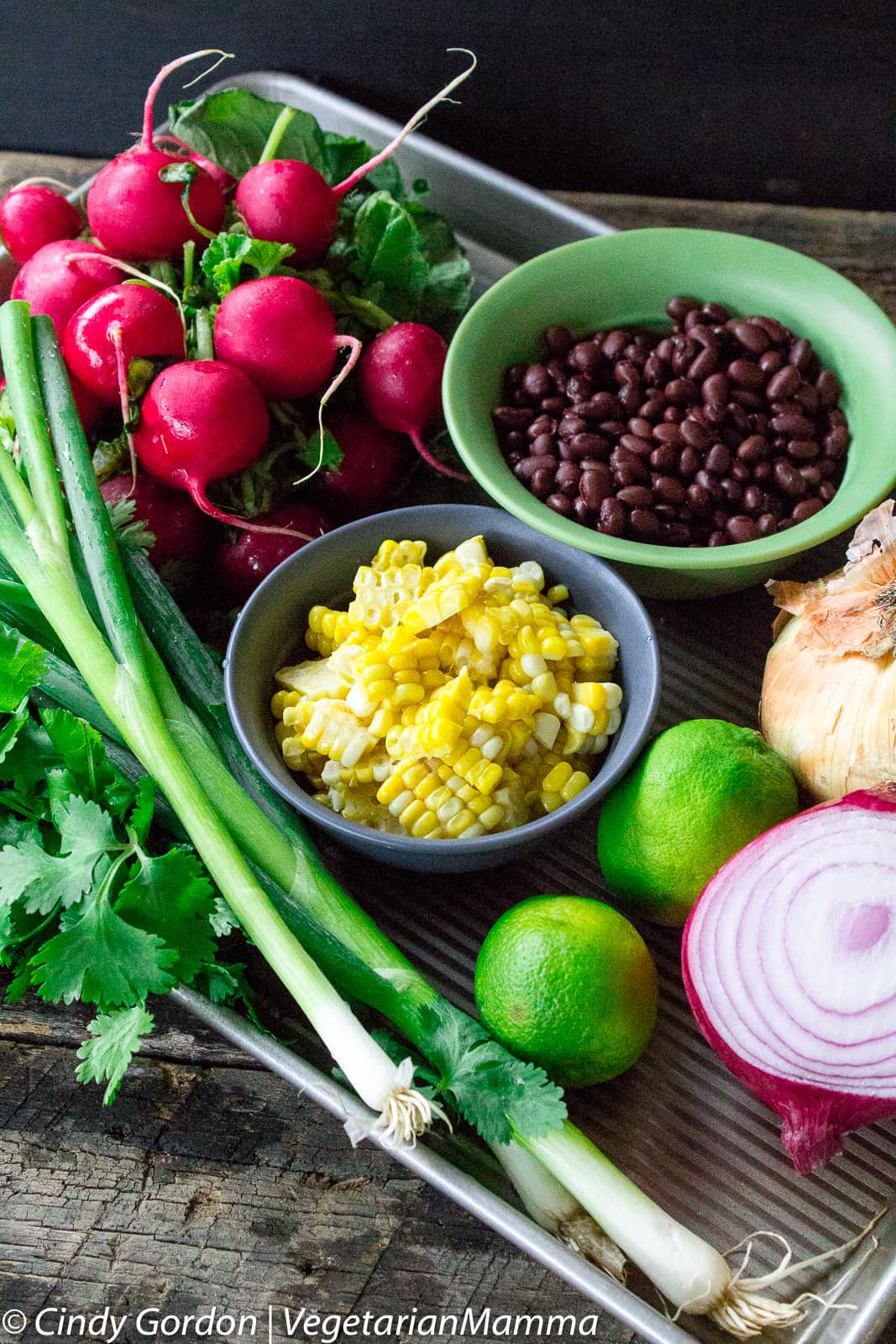 For the base of these loaded Plentils nachos, we used PLENTILS! My youngest son has a slight obsession with Plentils.
Okay, since we were being frank earlier in the post, let me just say its a HUGE obsession. The kids LOVES them!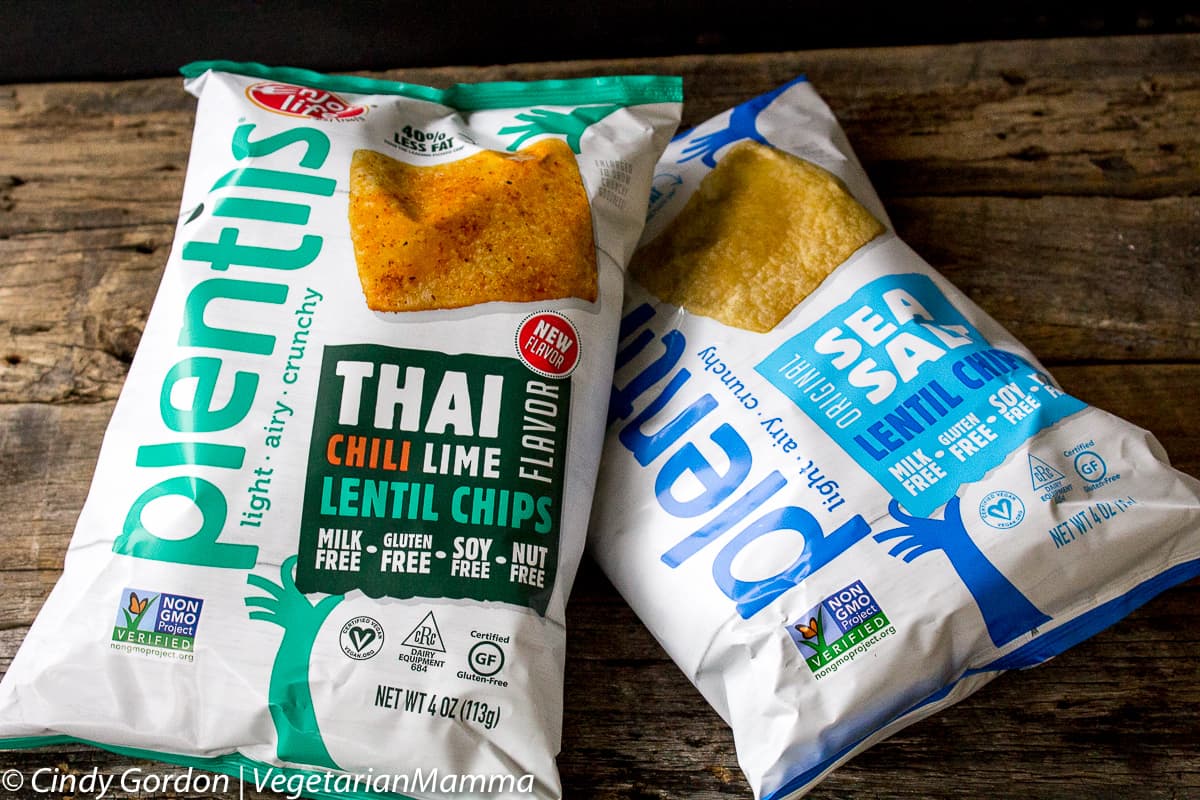 Making our nachos into Loaded Plentils Nachos was a no brainer. We love this stuff and we love Enjoy Life Foods.
Enjoy Life Foods makes some amazing allergy-friendly products. They are free from the TOP 8 most common allergens and sometimes even more!
Plentils are GREAT to snack on or use in your cooking! Since they are made with lentils they even pack some protein!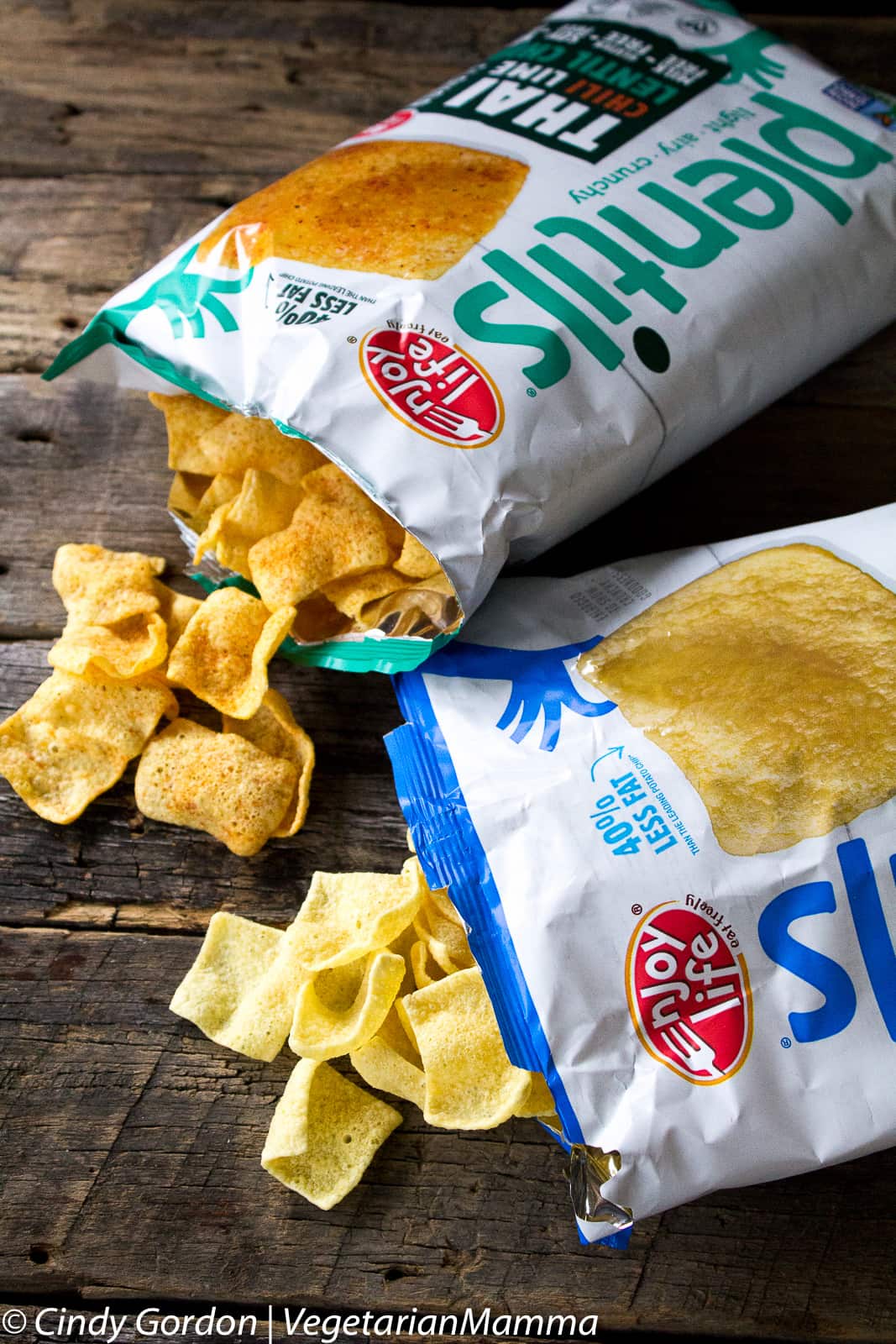 For our Loaded Plentils Nachos we mixed two kinds of Plentils! We used Thai Chili Lime and Sea Salt Plentils!
YUMMMMO! It is FUN to mix the flavors!


You might remember, we talked about how Enjoy Life Foods gives us FOOD FREEDOM in our Creamy Corn Soup post from earlier this week!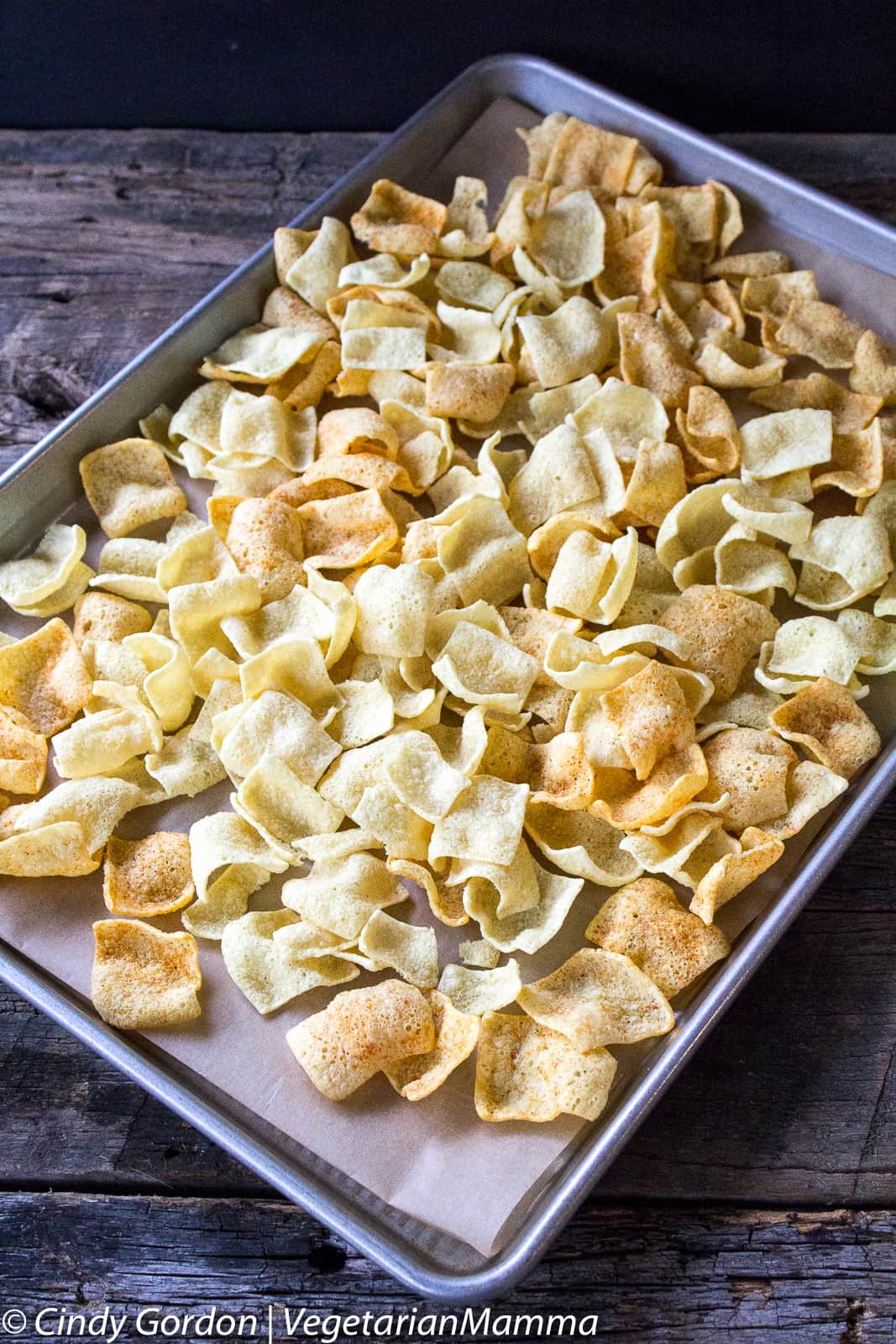 Affiliate links below.
First line a lipped cookie sheet with some parchment paper.
Then add half a bag of the Thai Chili Lime Plentils and half a bag of the Sea Salt Plentils to the cookie sheet. Mix the Plentils.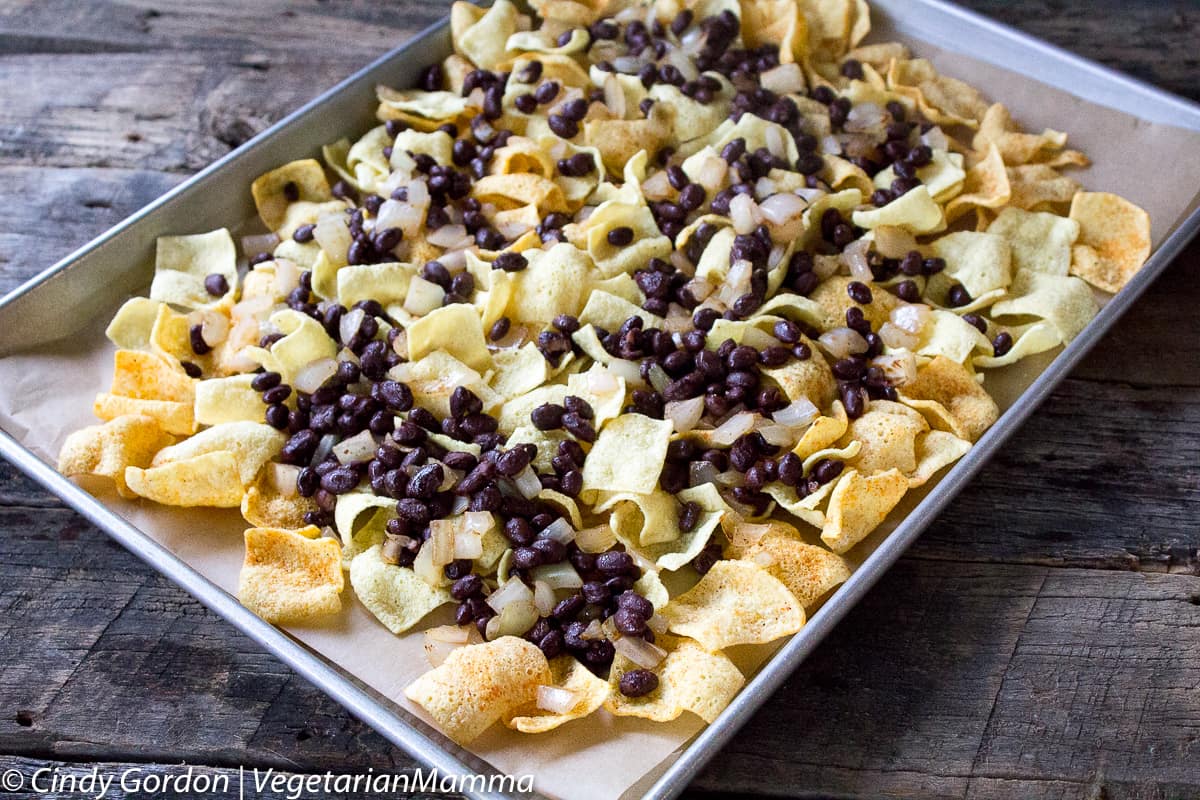 Next up is the onions and bean mixture Gently spread this mixture across your Plentils.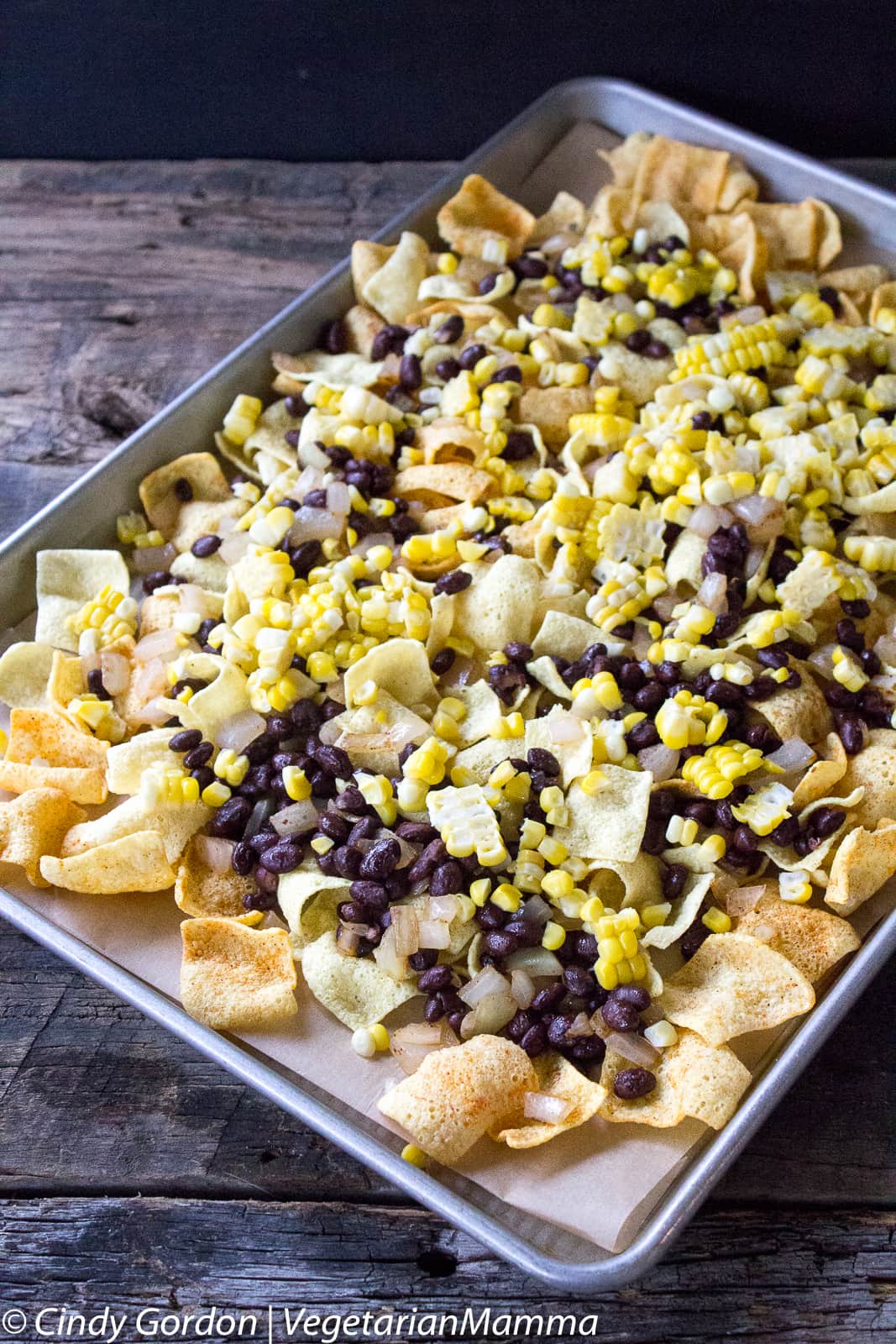 Next up is the corn! Now you are starting to add some color in! I bet you are getting hungry, too!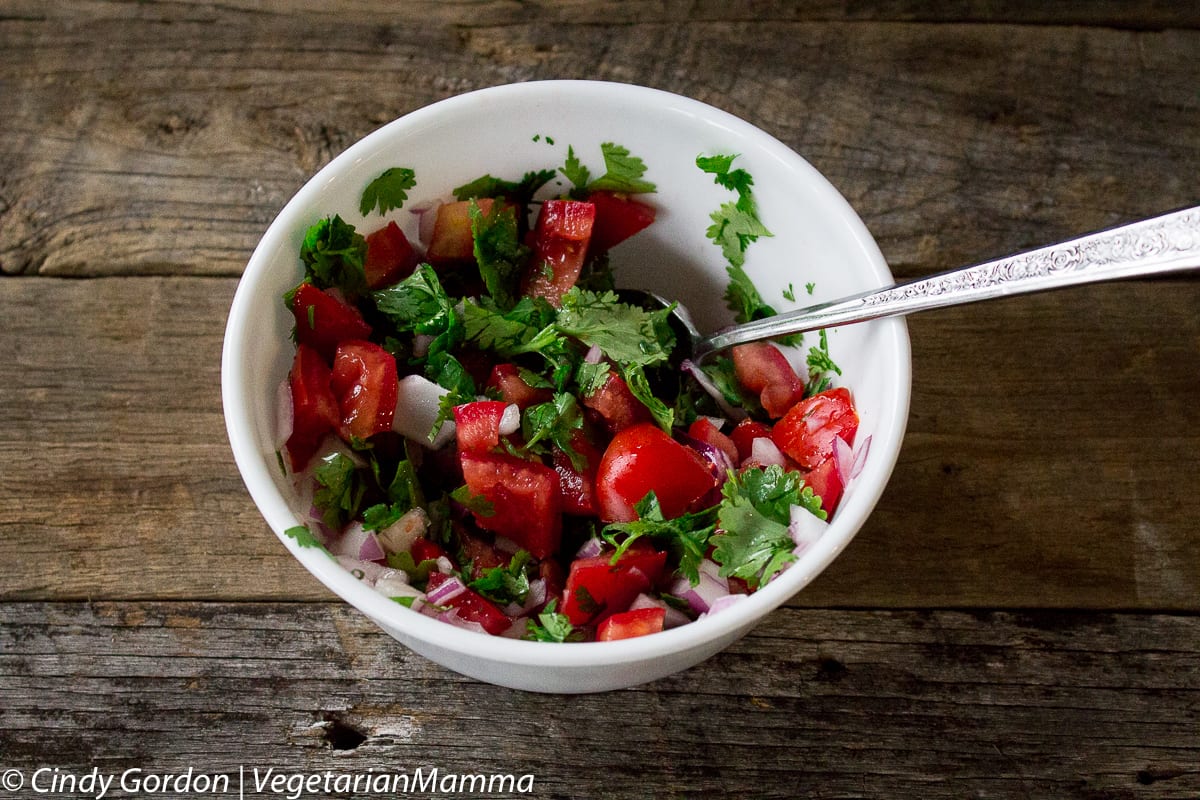 Now you are going to mix up the fresh salsa to TOP your Loaded Plentils Nachos!
This will really give it a POP of color! Time to pop into the oven!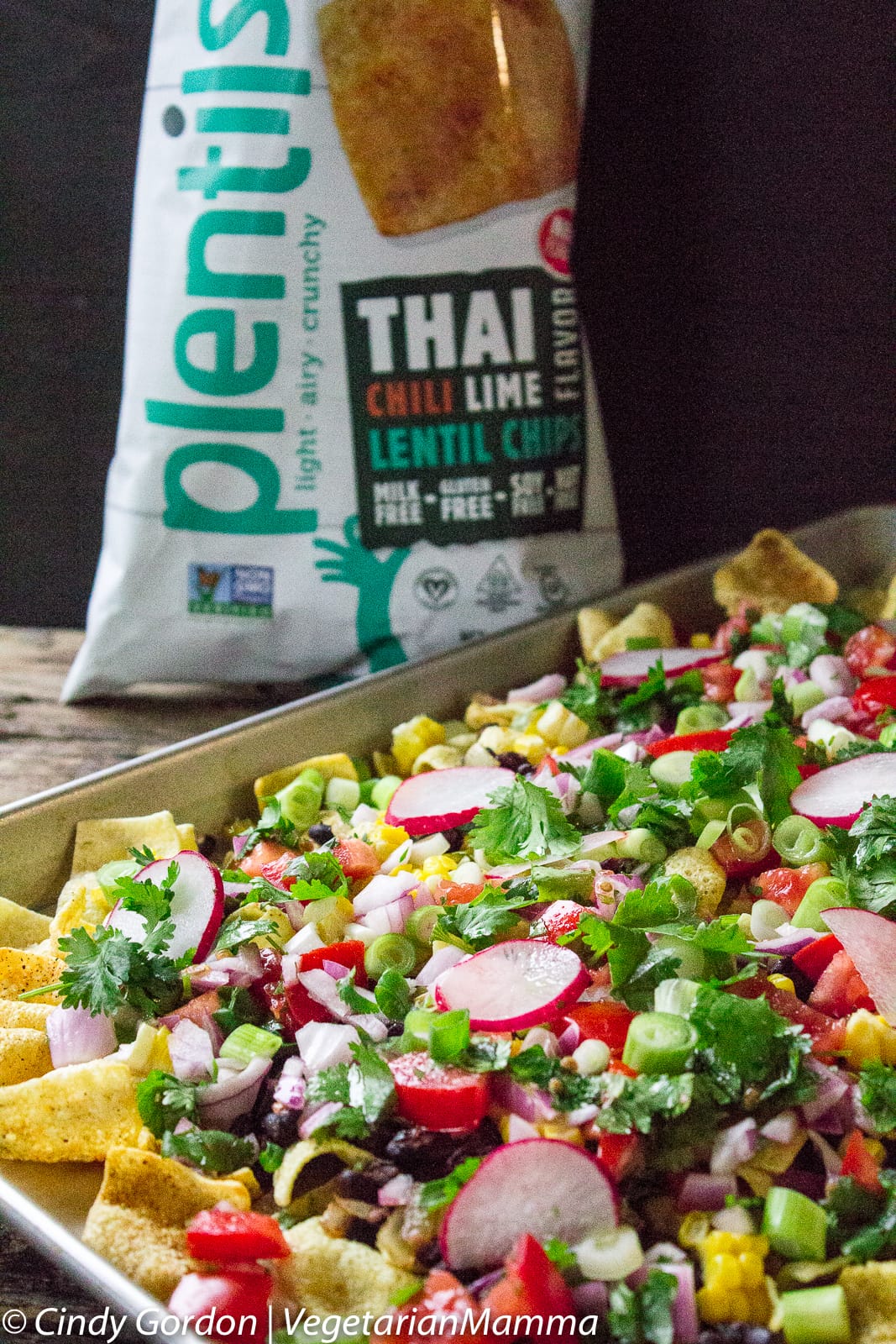 Time to TOP with some radishes and more cilantro. How about some green onions? That sounds good too!
The only thing that our nachos are missing is a dollop of guac! Check out this delicious guacamole recipe from Beyond The Chicken Coop.
Let's get ready to make some Loaded Plentils Nachos! Here we go!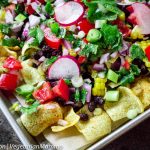 Print Recipe
Loaded Plentils Nachos - snack or meal - you pick!
Ingredients
1/2

bag of Thai Chili Lime Plentils

1/2

bag of Sea Salt Plentils

1

T

oil

15

oz

black beans

drained from can and rinsed

1/2

c

diced white onions

1

c

fresh corn

3

roma tomatoes

diced

1/2

c

red onion

diced

3/4

c

cilantro

juice of 1 lime

3

radishes

thinly sliced

3

green onions
Instructions
Line a lipped cookie sheet with parchment paper. Gently spread the Plentils onto the cookie sheet.

In a skillet over medium heat, warm the oil. Saute the white onions, until soft. Add in beans and gf taco seasoning to warm.

Gently spread the onion and bean mixture on the Plentils.

Next add the corn.

In a small bowl, mix the tomato, red onion, cilantro and lime to make the salsa.

Gently, add the salsa to the Plentisl mixture.

Warm in the oven at 350 degrees F for 10 minutes.

When you get the Loaded Plentils Nachos out, top with green onions and radishes!

ENJOY!
Pretty simple! So simple you can even make on vacation! You might have seen us post about this last week while on vacation!
Looking for other allergy-friendly recipes? All our recipes are nut-free and gluten-free. We also have vegan recipes too!
Are you wanting to learn more about allergy-friendly places to travel or dine? Check out our TRAVEL tab at the top of the page to see where we have visited recently.
---
Thank you to Enjoy Life Foods for sponsoring this recipe and being the main sponsor of our #HaveFoodAllergiesWillTravel trip this summer to Michigan.
Your products truly give us Food Freedom and we can't thank you enough!
---
Let's talk! Leave me a comment below telling me if you are a NACHO lover? What are your favorite nacho toppings?