Local Roots Powell is A Fun, Kid Friendly, Gluten Friendly Spot in Powell, Ohio

My entire family was lucky enough to try out some of the yummy gluten free foods at Local Roots, in Powell Ohio. Local Roots proudly serves as much locally sourced food as possible, creating a farm to table menu that shouldn't be missed.
Most of their menu happens to be gluten free, which is a huge bonus for us! I love finding places where it's easy to eat gluten free. Local Roots Restaurant in Powell Ohio is one of those restaurants for me.
The coolest thing about Local Roots Columbus is that they grow most of the food that they serve on a small farm just down the road from the restaurant.
They grow fruits, vegetables, and herbs, and source eggs from happy chickens and honey from happy bees. You can feel good about the food you eat here.
Our Dining Experience at Local Roots Powell
Upon arrival both of my kids were given a metal "lunchbox" that was filled with goodies to play with. They thought that this was the coolest thing. The kids menu which is pictured above appeared to be hand stamped with the food choices.
It had some colorful string on the menu that the kids enjoyed braiding! I love that the restaurant knew that kids need something to keep them occupied while they wait for their food. Brilliant!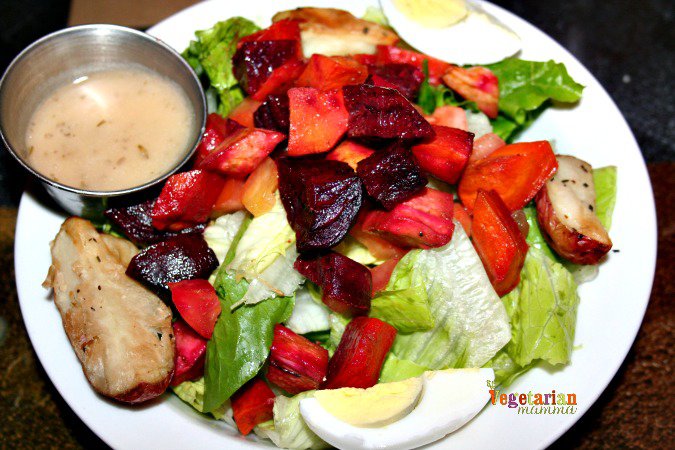 For a starter my husband and I shared this lovely root salad. It's a very popular seasonal salad and I would highly recommend trying it. The roasted root vegetables paired great with the fresh lettuce and house made dressing.
It was great to share, however one person could easily eat this salad. I was saving room for dessert!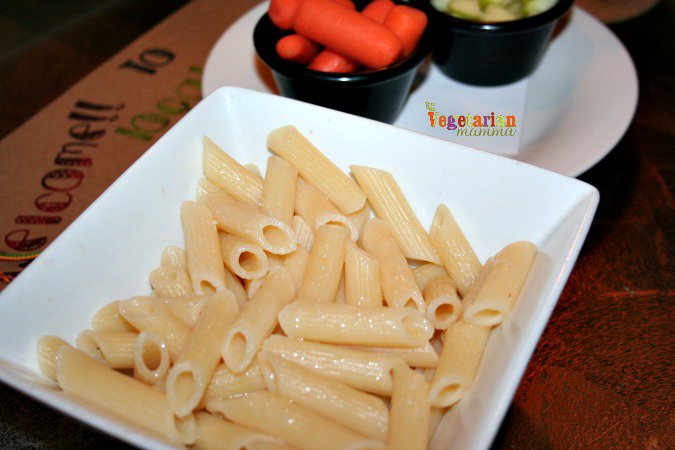 The kids were plenty happy with their selections. They ordered butter noodles, carrots and apples. My kiddos are plain eaters and don't require a lot of bells and whistles. They were excited to get this simple delicious food and ate every bite!
Local Roots' kids menu also has some more adventurous, but simple items on it, such as mac and cheese, cheeseburgers, hot dogs, and fried fish. I like how the kids get to choose an entree and two different sides. This way you know that they'll eat what they order!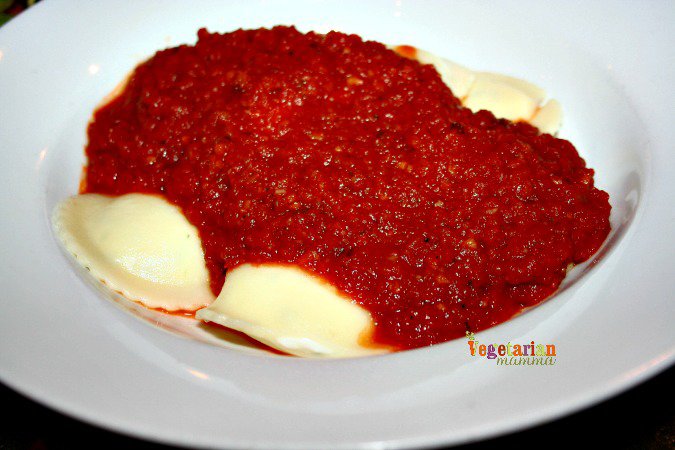 The gluten free menu here is huge, and I had a hard time choosing – but I'm glad that I ordered the gluten free cheese ravioli. It was simply amazing. The tomato sauce was hearty and the ravioli was cooked to perfection. Cooking gluten free ravioli is not the easiest thing sometimes, and Local Roots Powell really did it well!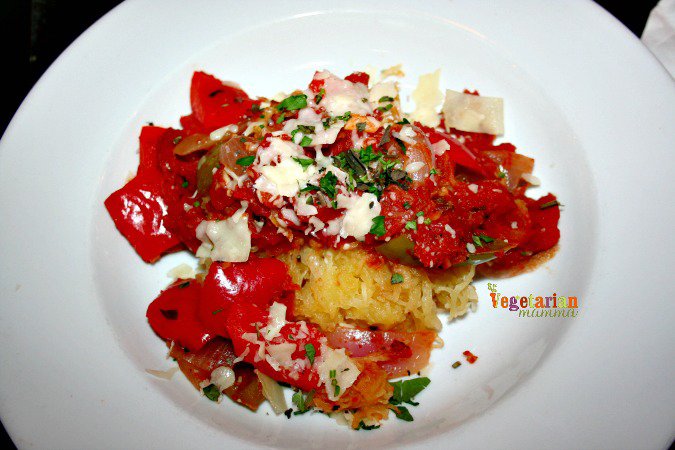 My husband ordered this spaghetti squash dish and lucky for me he shared. It was delicious and FULL of flavor. Every bite was packed with tremendous flavor!
The menu at Local Roots Powell changes often to align with what produce is in season, but you'll always find salads, soups, pizza, and entrees, along with appetizers and desserts! They have a nice sized sandwich menu too that would be perfect for lunch either at the restaurant or for carryout. They also cater for business lunches!

Our family wrapped up our dining experience with a HOT out of the oven gluten free cookie and ice cream. Their faces tell you the story….It was GOOD!
A huge thank you to Local Roots for letting us come out and try your foods. Thanks for treating us so amazingly while there.
Local Roots has a generous patio area with musical entertainment during the warmer months. For those over 21 years of age, Local Roots offers many selections of local alcohol and happy hour specials every day- even on weekends.
This should be a MUST try on your gluten free list! I was very impressed with the gluten free knowledge that our waiter had! To learn more about Local Roots you can visit their website.
[Tweet "Looking for local #glutenfree options in #ohio? @vegetarianmamma dishes on local finds! #cbus"]
Looking for new information on local Ohio restaurants that serve gluten free foods? Check out our Visit Columbus page!