Are you wondering how to make gluten-free cookie bars? This recipe is for you. These cookie bars are very allergy-friendly and taste amazing!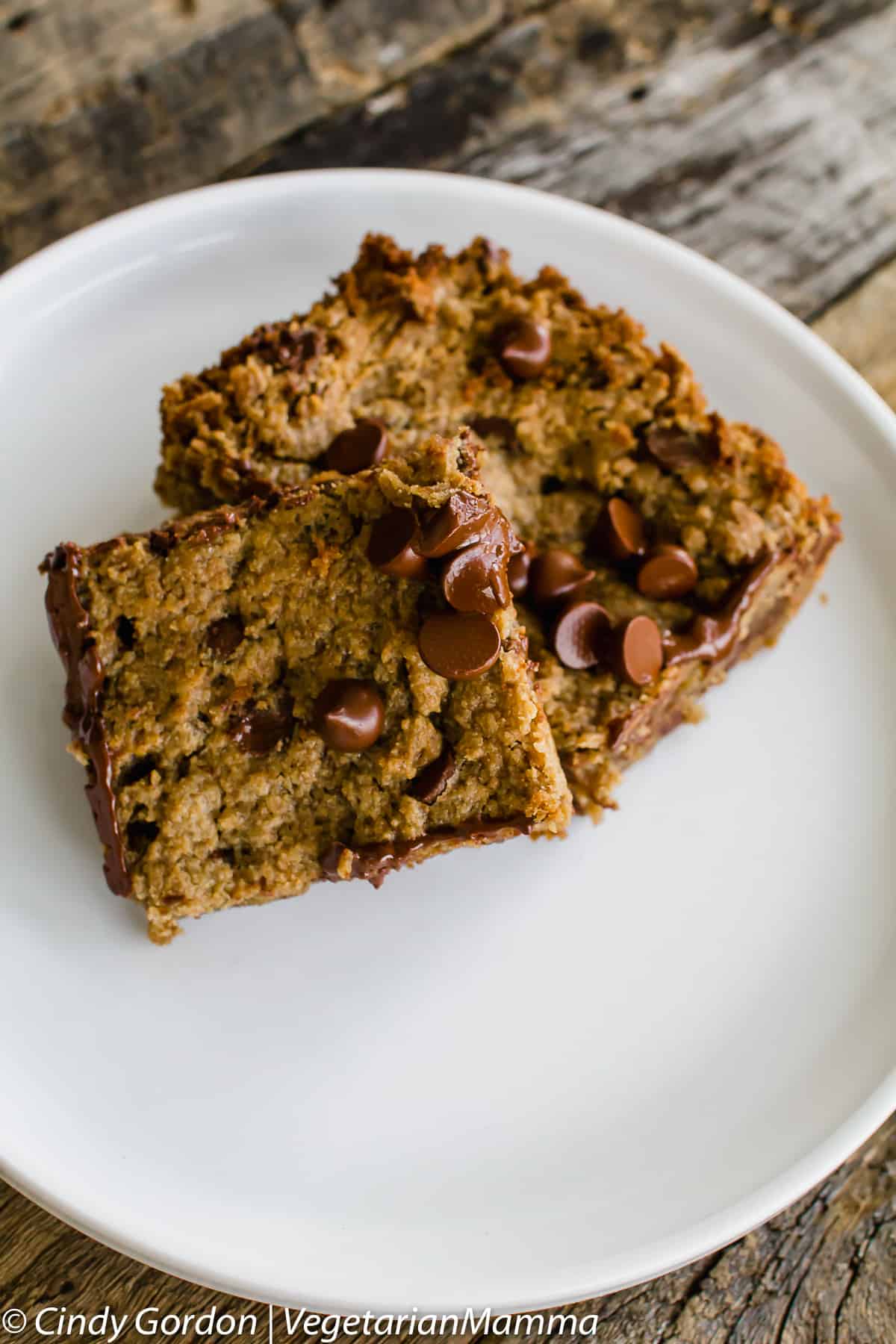 This post was sponsored and in
How to make easy Gluten Free Cookie Bars
Oh, gluten free cookie bars, how you make my tummy rumble with delight. My kids have been begging for some sort of baked goodies around here.
Even with the holidays behind us, they are wanting more baked goodies. After a taste of those holiday treats, they want more!
You see, we do not bake too much around here. Life gets busy and that is something that we do not do much of.
I find that most people tend to back away from baking many of the gluten-free recipe options out there because they think that they won't taste as good as a regular recipe. WRONG. I can't tell you how wrong this is. These nut-free cookie bars are amazing. Trust me on this one.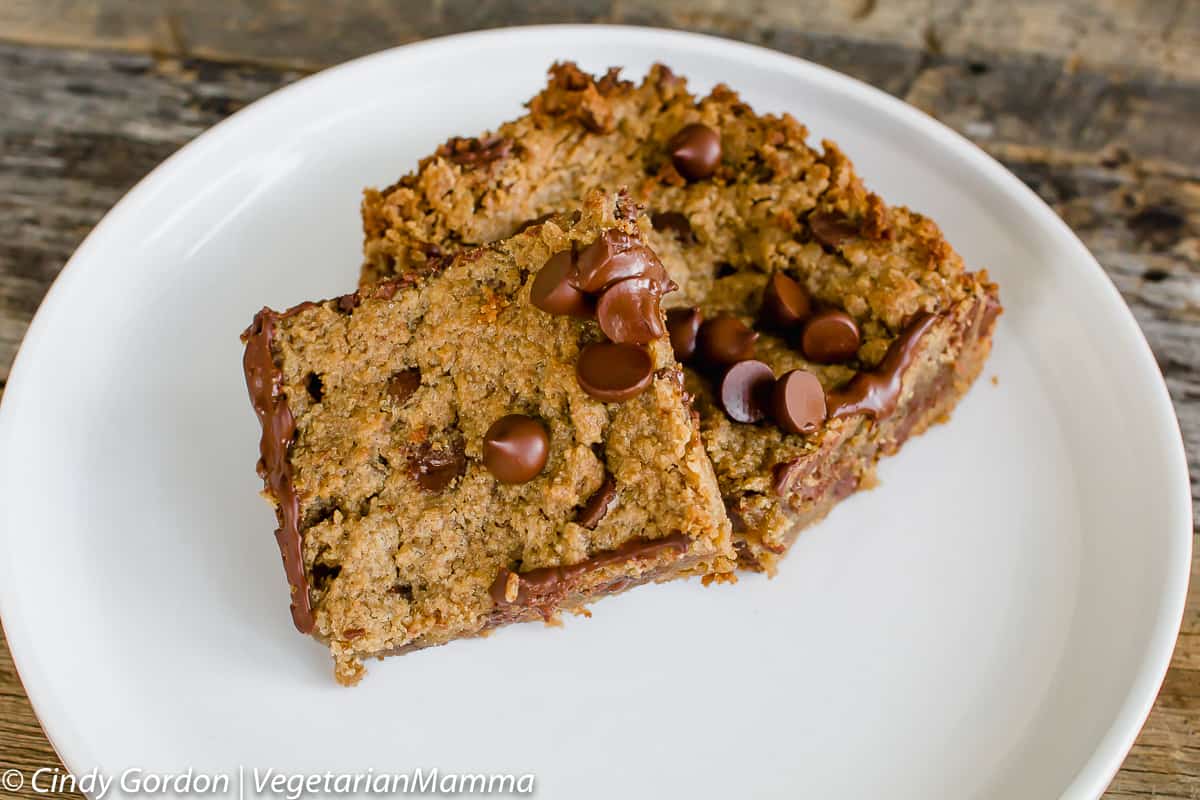 Our goal this year? We are focusing on slowing down, spending some time in the kitchen as a family and getting our baking on!
Memory Making…
We are focusing on slowing down and making some memories! And if that memory making session involves some mouth watering cookie bars or baked goods…I am all in!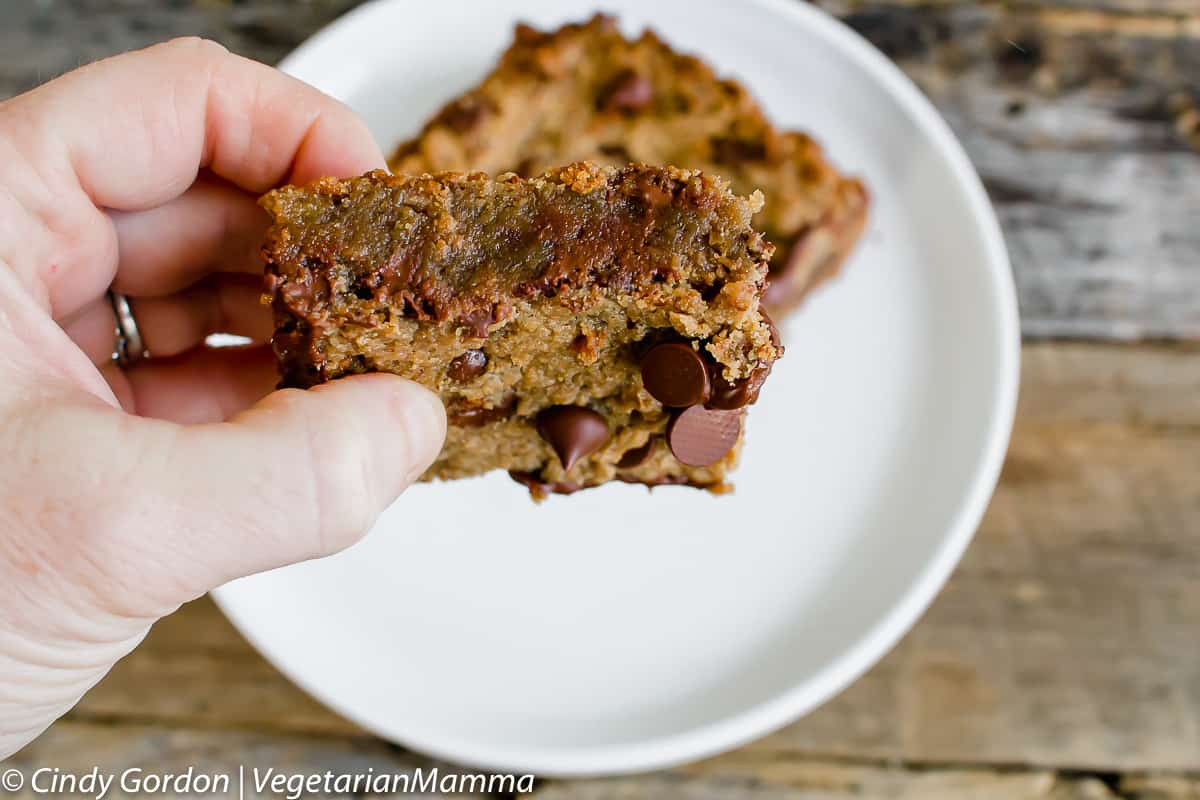 This gluten free cookie bar recipe is easy to make and most of all it is allergy-friendly. So keep this recipe tucked into your back pocket when you might have a guest over with food restrictions.
Ask them if they are hungry for some gluten free chocolate chip cookie bars. You can show them this recipe and all the ingredients you are using. That way they can double check to make sure the recipe and the ingredients work for their dietary restrictions!
Like this delicious gluten-free dessert? Check out these as well: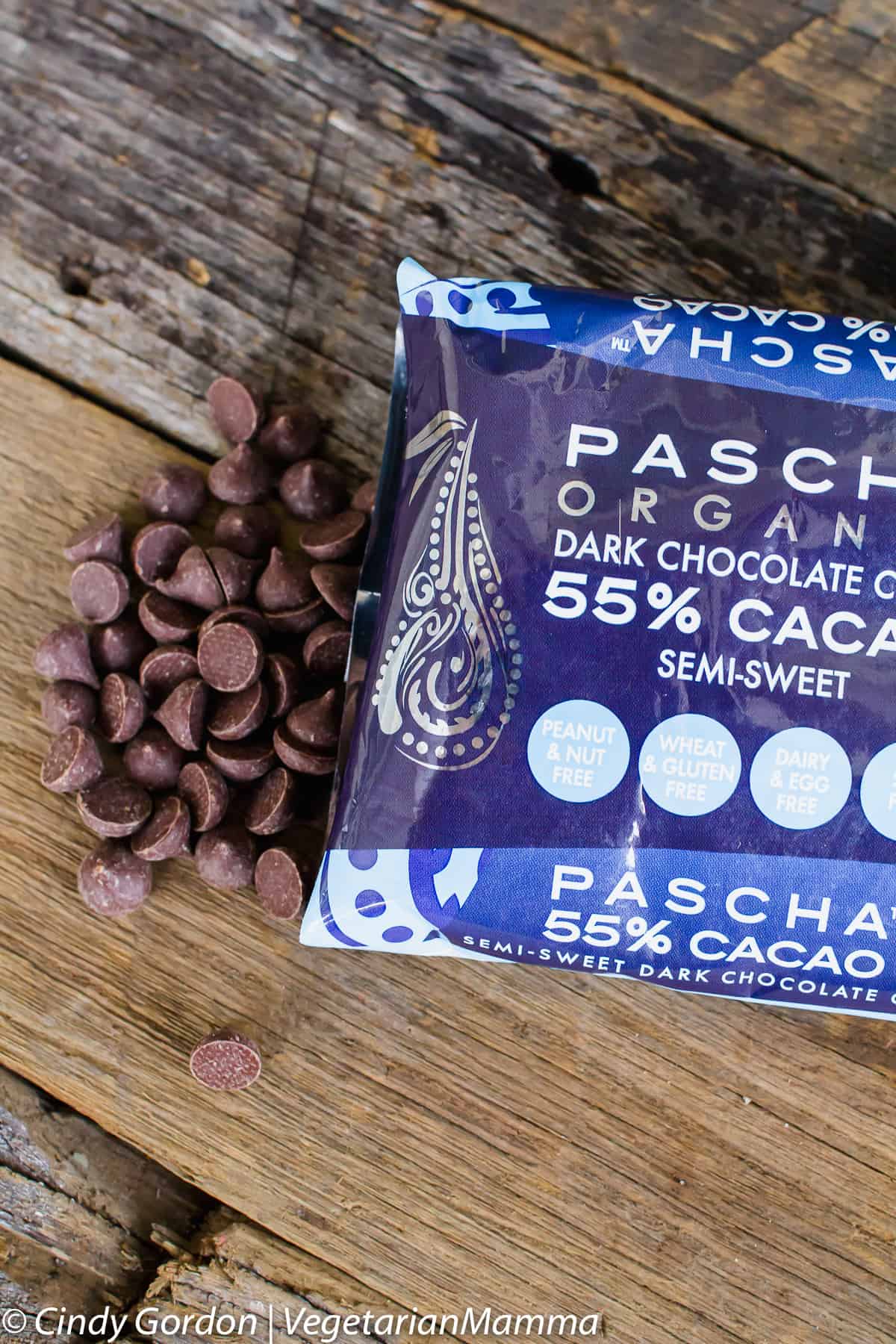 We love Pascha Chocolate!
These gluten free dessert bars feature some delicious dairy free chocolate. We love Pascha Chocolate at our home and we'd posted about them many times.
You might remember our Dairy Free Cafe Mocha, our Lemon Cranberry Cookies and our Chocolate Protein Bites. All of those delicious recipes feature a Pascha product!
We love Pascha Chocolate because it tastes delicious and its allergy-friendly. The label on their products is filled with clean ingredients.
Their chocolate is extremely pure. It is free from peanuts, tree nuts, gluten, wheat, dairy, egg, sesame, and soy. It is also free from mustard, celery, and fish which are commonly not used in chocolate.
If you love dark chocolate, you need to give these a try.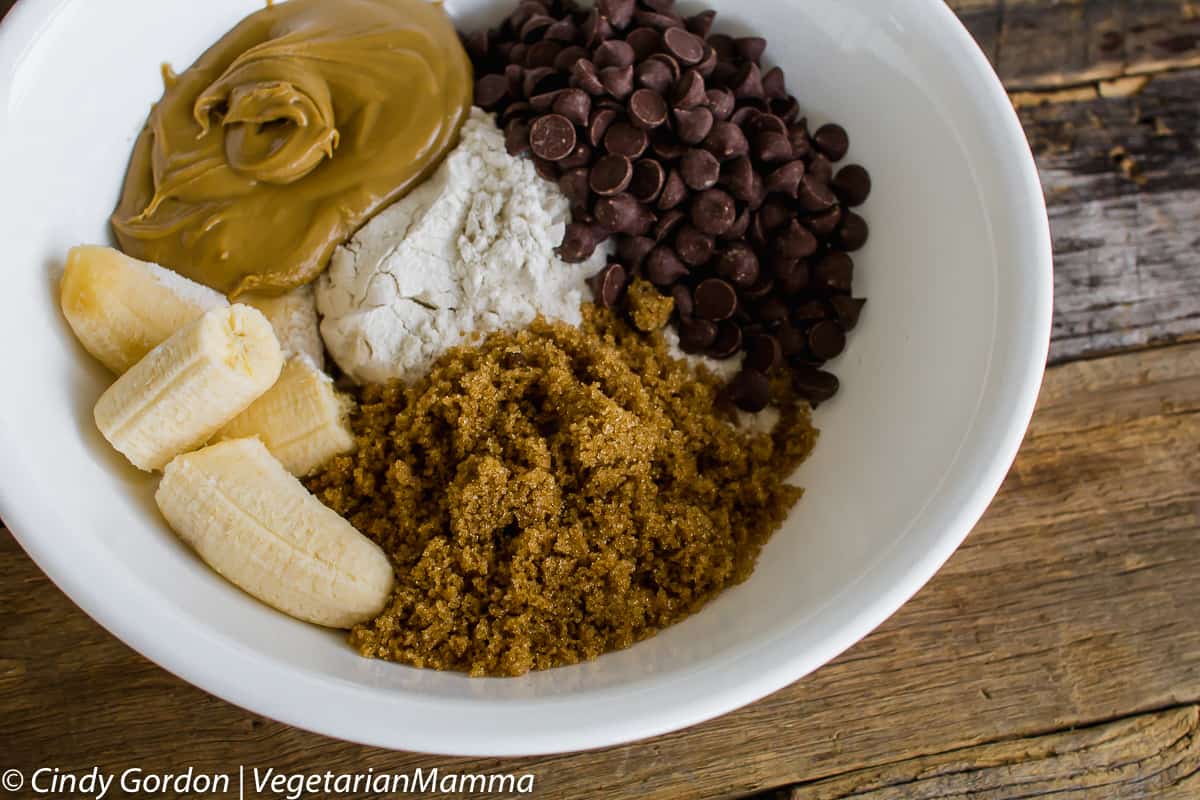 We are going to mix up our simple allergy friendly ingredients for these cookie bars! It is amazing the flavor these simple ingredients make when they come together!
Can you use coconut oil in this recipe as well?
Absolutely. The use of coconut oil is something that we love to use and it goes great with this delicious dessert. I would just add a little bit as you don't want to make it overly wet or it will never finish baking!
Can you add in almond butter or peanut butter if you want?
Sure, you can add in anything like that if you want. ½ cup is always a good starting point and then if you want to add more from there, you can.
Mix it up!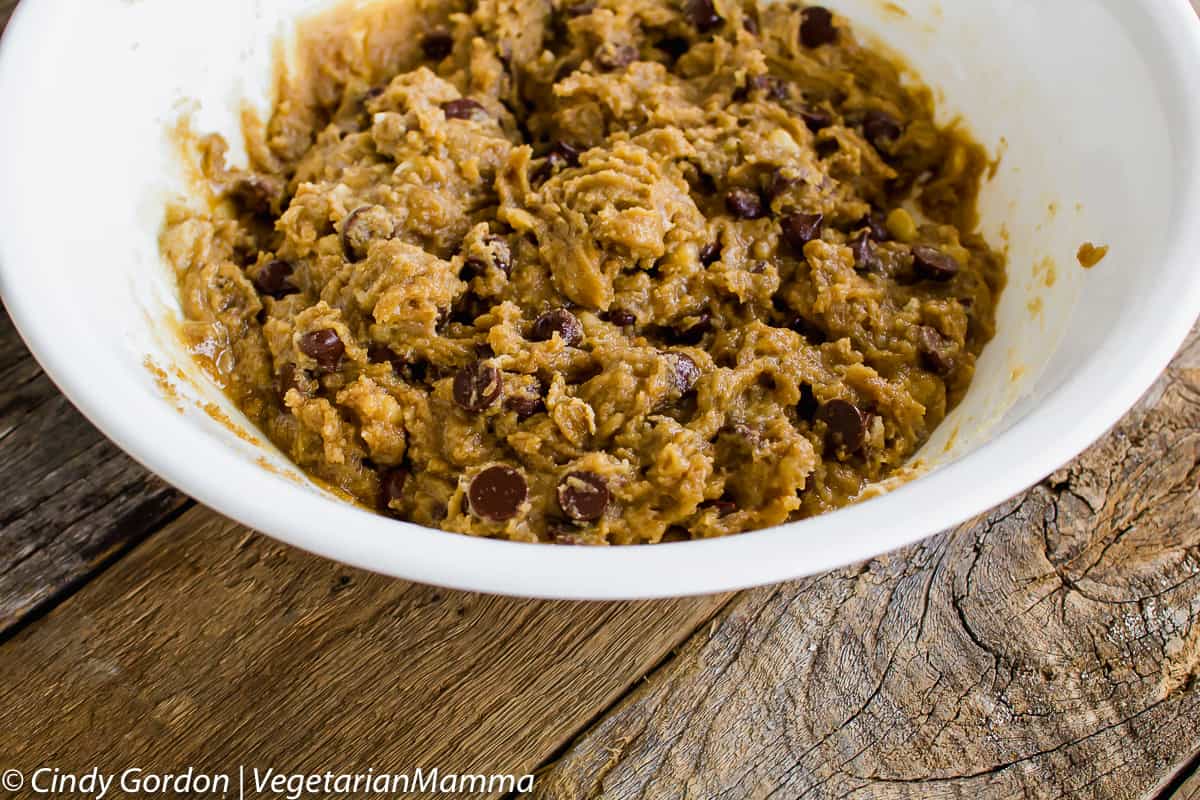 Then we mix our ingredients together to form our cookie bar batter. You know, this is egg free. So if you'd like to take a sample of the batter, go right ahead!
I put the banana into this recipe not only for flavor but to replace a full egg. If you don't like banana and you can eat egg, you are welcome to try to sub those out for each other.
Next up, you are going to need to lightly oil an 8×8 baking dish. Then spread your batter into the dish.
You're going to want to press the dough down really well into the pan so that it's level and smooth.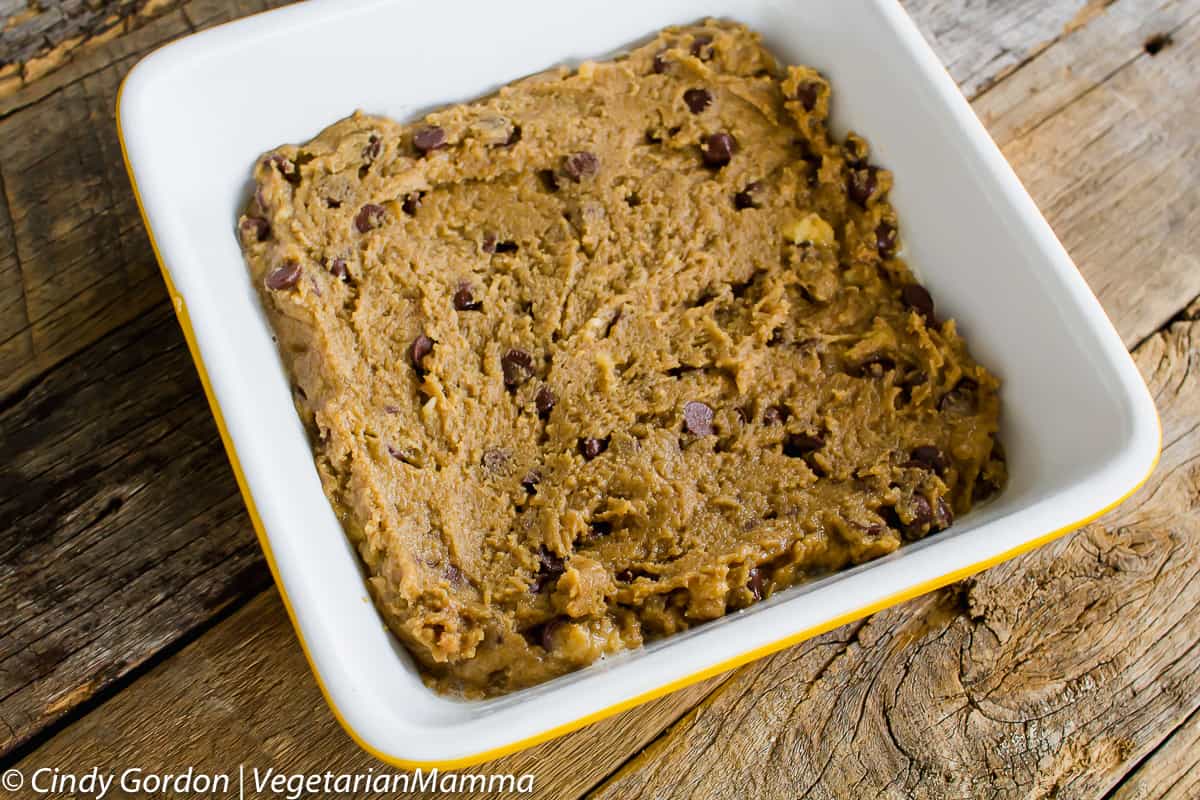 Now it is time to bake. You know what? This is the hardest part for me. The wait. The wait is so hard while these gluten free cookie bars are baking and the kitchen is starting to smell delicious!
But do what you can to keep yourself in line while you wait! Just a warning, it is hard!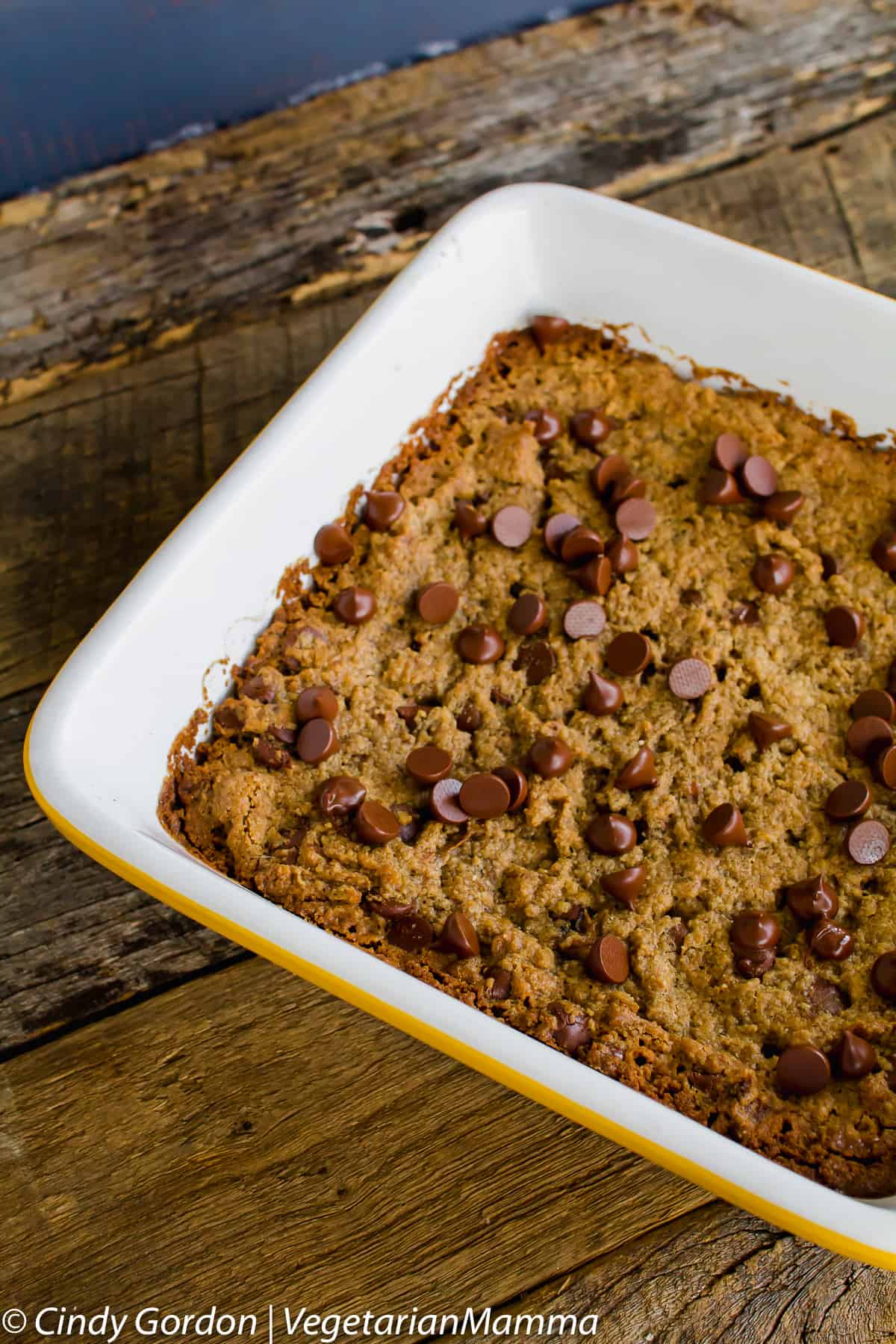 Ah, finally our chocolate chip cookie bars are done baking! You can celebrate a little, but they still have to cool.
Yet another hard part! Sorry, I am giving you wait time on this recipe!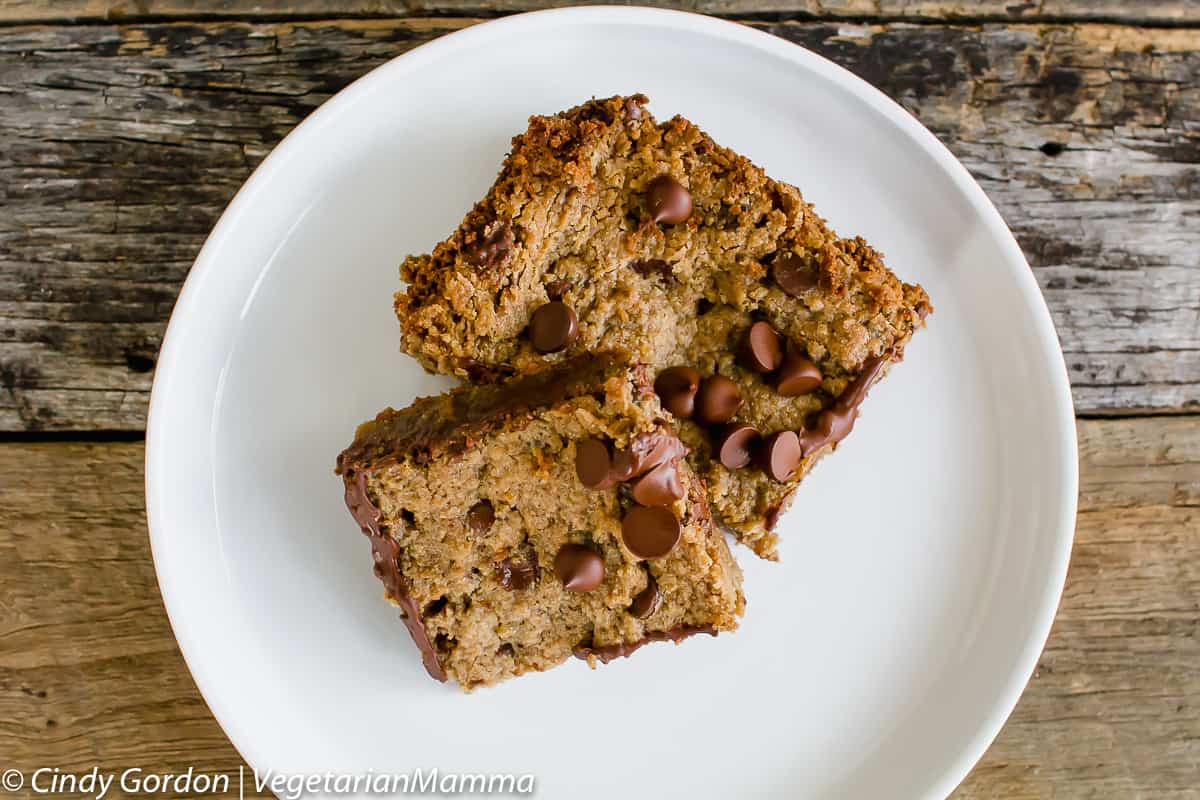 Once these delicious cookie bars have cooled down, you can cut them. I store mine in an airtight container for a couple of days. Keeping them in the fridge works too!
Love cookie bars? You need to try Magic Cookie Bars from All Day I Dream About Food! So yummy! Or if pumpkin is your thing (I love pumpkin BTW) you need to try Healthy Chocolate Chip Pumpkin Bread!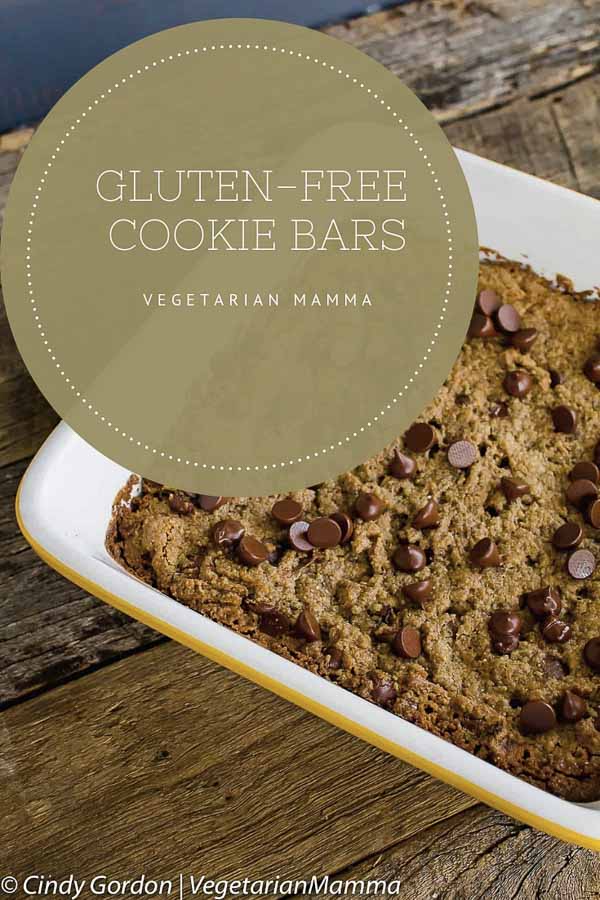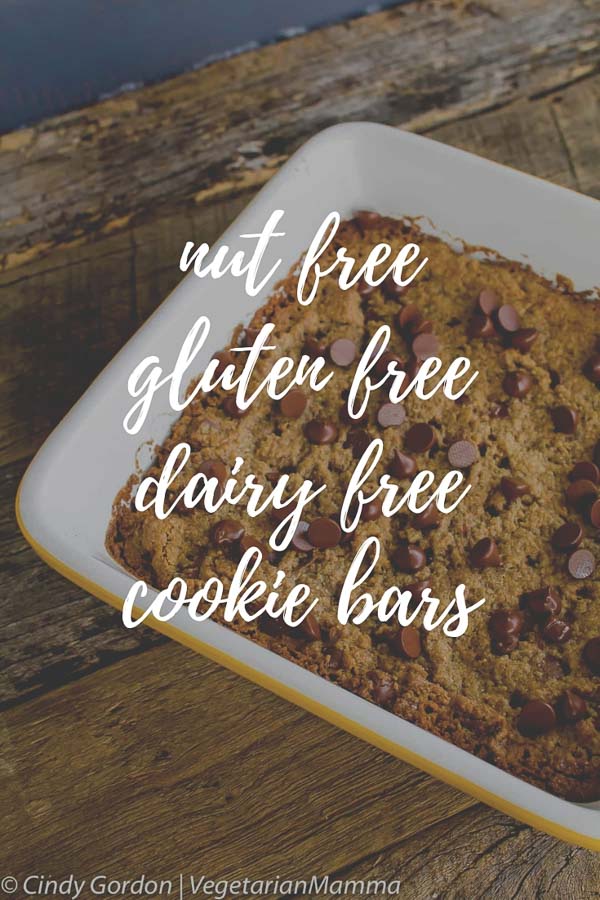 Getting hungry?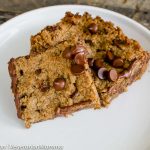 Print Recipe
Gluten Free Cookie Bars
Are you wondering how to make gluten-free cookie bars? This recipe is for you. These cookie bars are very allergy-friendly and taste amazing!
Ingredients
1/2

cup

dairy free butter

melted

1

banana

1/2

cup

SunSeed Butter

creamy

1

cup

brown sugar

1

cup

Pascha 55% Cacao chips
Instructions
Set your oven to 350 degrees F. Get out your favorite 8X8 baking dish and lightly spray the inside with oil.

Combine the melted butter, the SunSeed Butter, the banana and sugar. Gently mix together until blended.

Add in the flour and stir to combine. Just a few gentle stirs to combine the flour with the butter mixture.

Pour in the chocolate chips. Stir to combine.

Spread your batter into the 8x8 baking dish. Bake for approximately 30 minutes. (Give or take 2 minutes) You are going to want a toothpick to come out clean if you places into the cookie bars.

Let bars completely cool to touch, cut and enjoy!
Notes
If you are not used to baking egg free, these cookie bars may set up a little different than what you are used to.  They may seem like they are not "setting up".  They will, I promise.  The gluten free cookie bars will set up further once removed from the oven and cooling.  It is easy to "over bake" these bars because you think they are not setting up or raw.  Trust the timing 🙂
If you can eat eggs, you are welcome to remove the banana and add in one egg.
Nutrition
Calories:
313
kcal
|
Carbohydrates:
40
g
|
Protein:
4
g
|
Fat:
18
g
|
Saturated Fat:
5
g
|
Sodium:
63
mg
|
Potassium:
67
mg
|
Fiber:
2
g
|
Sugar:
26
g
|
Vitamin A:
10
IU
|
Vitamin C:
1.2
mg
|
Calcium:
55
mg
|
Iron:
2.1
mg
All though this website attempts to provide accurate nutritional information, the information should only be considered an estimate. Varying factors such as different product types, different brands, etc. can change nutritional information. It is your responsibility as a consumer to read all labels to make sure the ingredients fit your dietary needs as well as calculate your own nutritional information as a double check.
Thank you to Pascha Chocolate for making amazing chocolate products that are not only delicious but allergy friendly. This food allergy mom appreciates it!
Let's talk! Leave me a comment below telling me if you have ever made a gluten free cookie bar? What type of cookie bar are you hungry for?