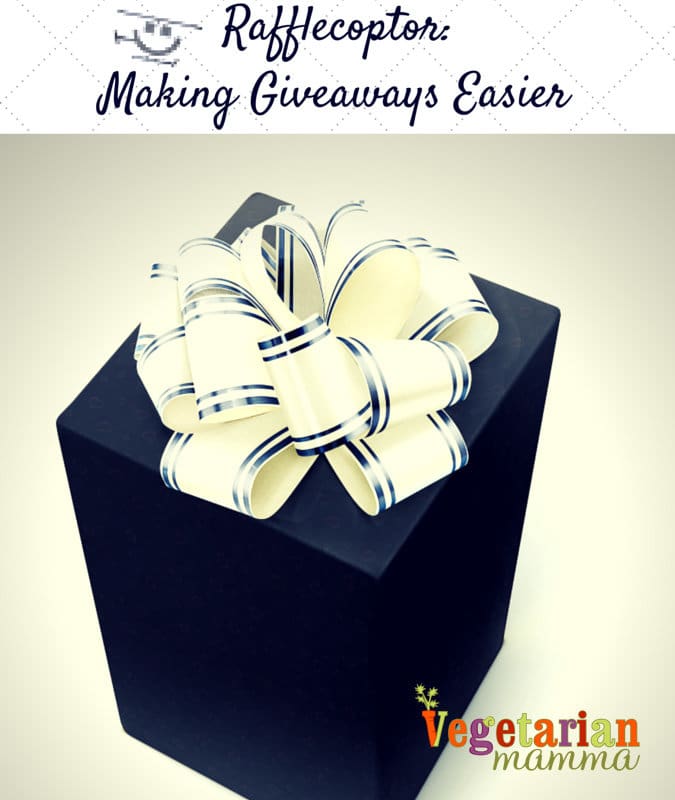 Making Blogger Giveaways Easy with Rafflecopter!
As a blogger, finding ways to bring more traffic to your site is a constant battle. One great way to improve in this area is by hosting a giveaway. Getting news out about your giveaway can be the hard part of that aspect which is where Rafflecopter comes in. They provide a platform for you to be able to host a successful giveaway without the added stress.
How does it Work?
Rafflecopter is a program that helps you create a giveaway. In the program, you tell it what kind of giveaway you want to do and how you would like to do it (on Facebook, Twitter, your own blog, etc.) and it will create a widget or imbed code that allows you to add it to the site you prefer. It also can add things such as entry forms on your website to draw people in. Rafflecopter understands that giveaways of all kinds can help a blogger or business owner draw in a lot of traffic if done correctly. With their bigger packages, they help you take your giveaway to the next level by assisting with the advertisement on social media and much more. It's impossible to tell you all the ways they can help you.
Pricing
Rafflecopter offers multiple packages depending on how extravagant you would like to be with the advertisement of your giveaway. They offer a free package that has the basics covered or you can get one of their premium packages. I have used the free account for a couple of years and I am testing the $13 a month account this year.  I typically do a giveaway a week, I haven't found the upgrade to the $13 account worth it.  I'd stick with the free one. There is never a long term commitment you have to bind yourself to when using Rafflecopter. If you want to switch from the free version to the premium plan for just one month, you can do that! They also offer free 7-day trials of the bigger plans so you can try them out risk-free!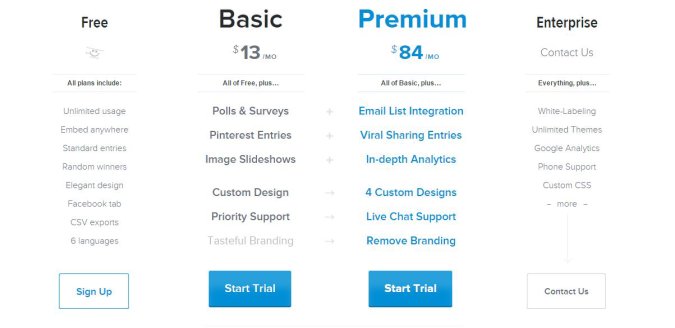 I've barely covered all that Rafflecopter can provide for your giveaways and overall, the draw of traffic to your blog. So, head on over and check them out.