This Mushroom Alfredo Penne dish is rich with flavor. It is the restaurant quality dish that you've been dreaming of making at home. Now you can!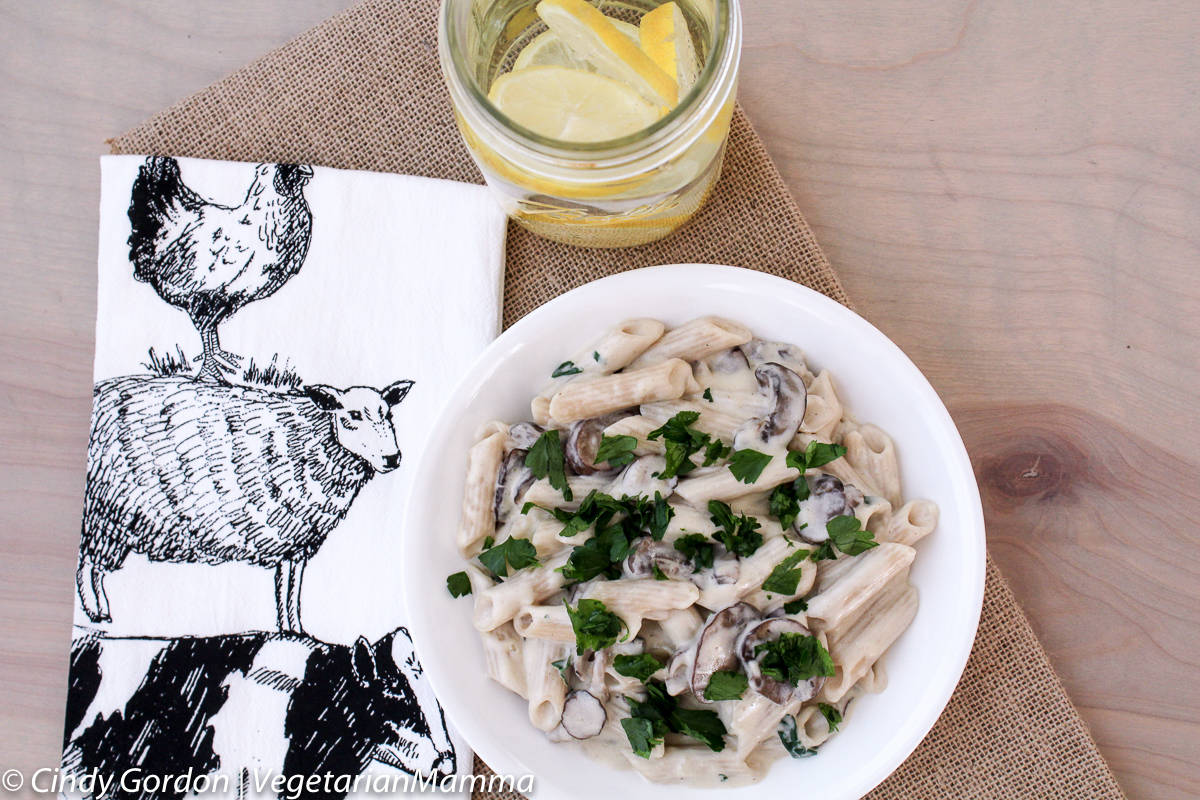 Alfredo sauce is typically very rich and a dish that you might not have all that often.  This Mushroom Alfredo sauce is rich but it is a dish that you'll want to make over and over again because of the taste and how easy it is to make!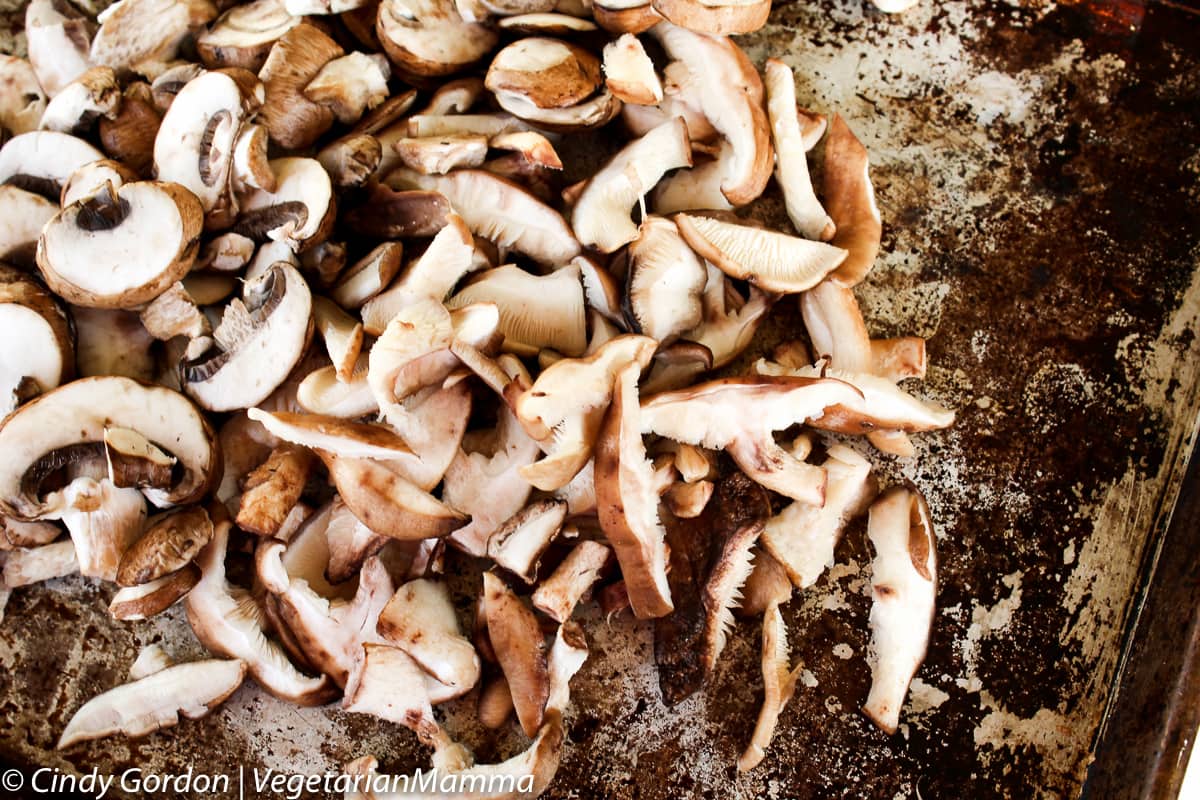 The base of this alfredo sauce is a mixture of delicious fresh mushrooms.  We used a combination of portabella mushrooms and button mushrooms.
To saute our mushrooms and to make our sauce, we used this pan from Nordic Ware.
The Nordic Ware company has been in business since 1946.  They are an American company, and almost all of their products are manufactured right here in the United States.  I love that about them, and I also love that they are committed to making sustainable products and utilizing sustainable practices in their factories.  I was sent a 10 inch Saute Pan to use.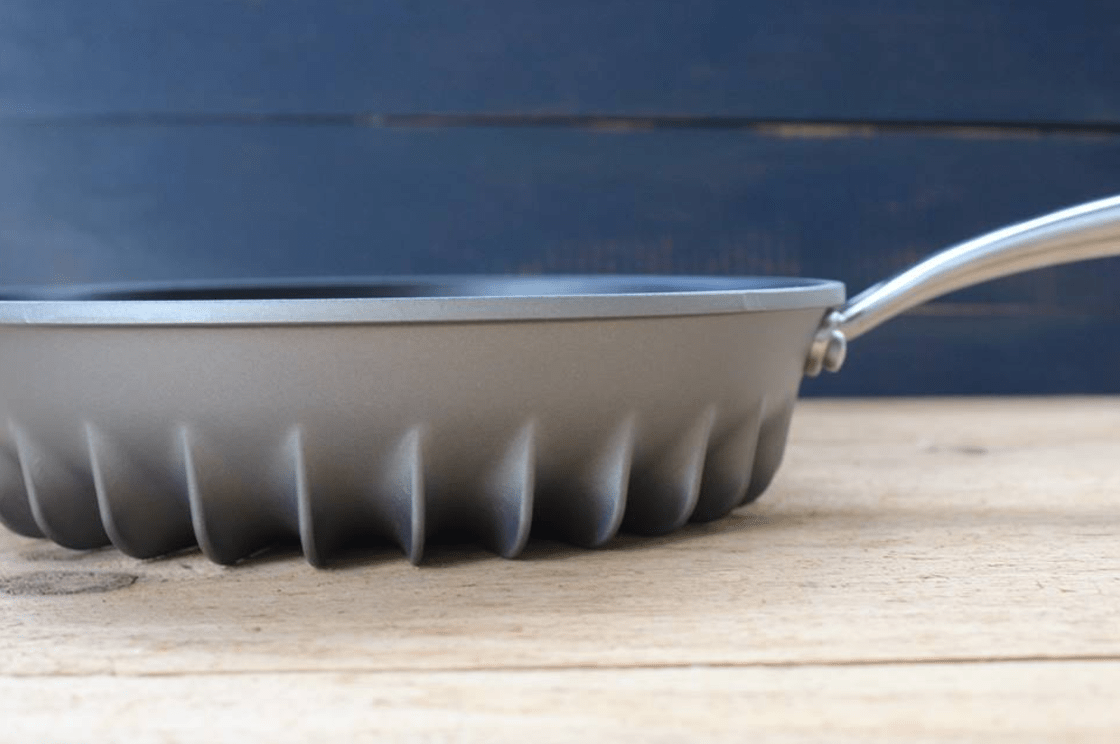 This saute pan is really something special.  Not only is it beautiful to look at, it uses one of a kind technology to distribute heat evenly and cook food quicker – without burning! The non-stick interior makes it easy to clean, and it's the perfect size for cooking eggs or to saute vegetables.  
Thank you to Nordic Ware for providing this Sample. Learn more about the company and their products on their Website. You can also interact with them on Facebook, Instagram, Twitter, and Pinterest.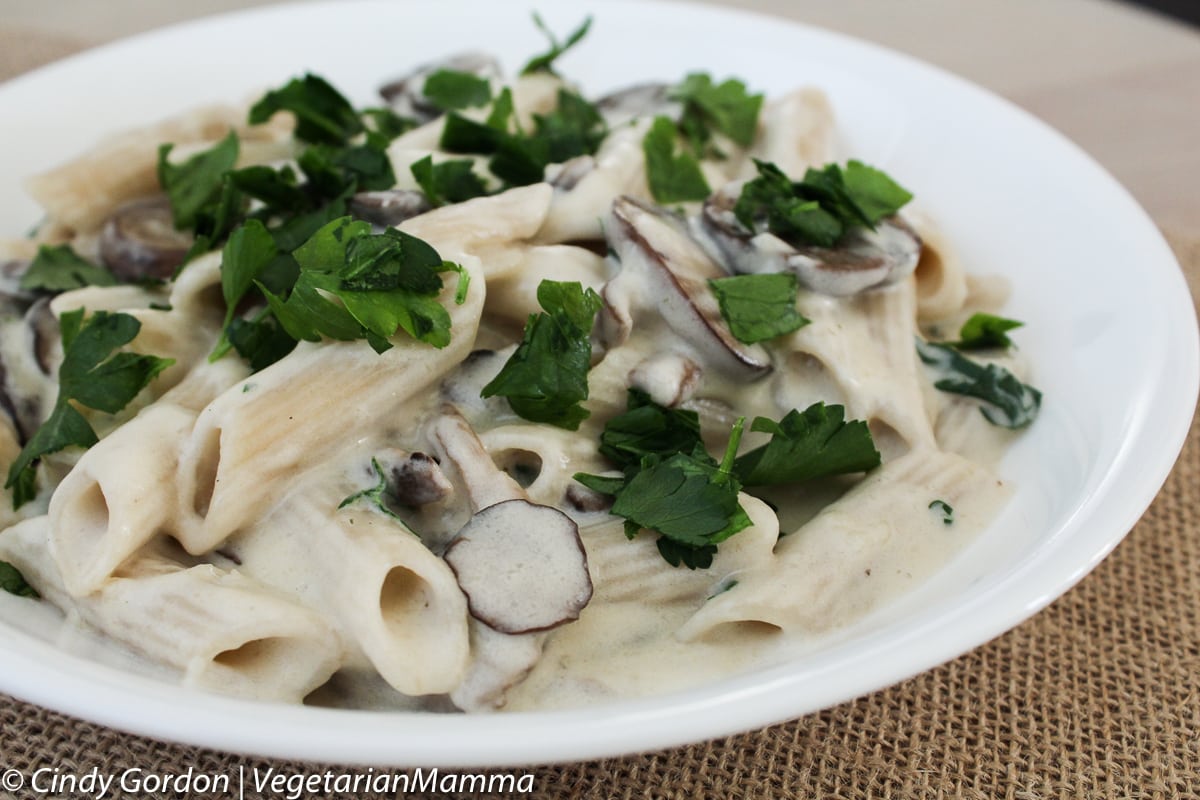 I am a lover of fresh herbs.  Not only do they add beautiful flavor to the dish but they also add some beautiful color! Instead of purchasing herbs each week at the store, consider growing your own herbs at home!
You can also use any type of pasta.  I used a gluten-free penne, but feel free to use spaghetti or whatever your little heart desires!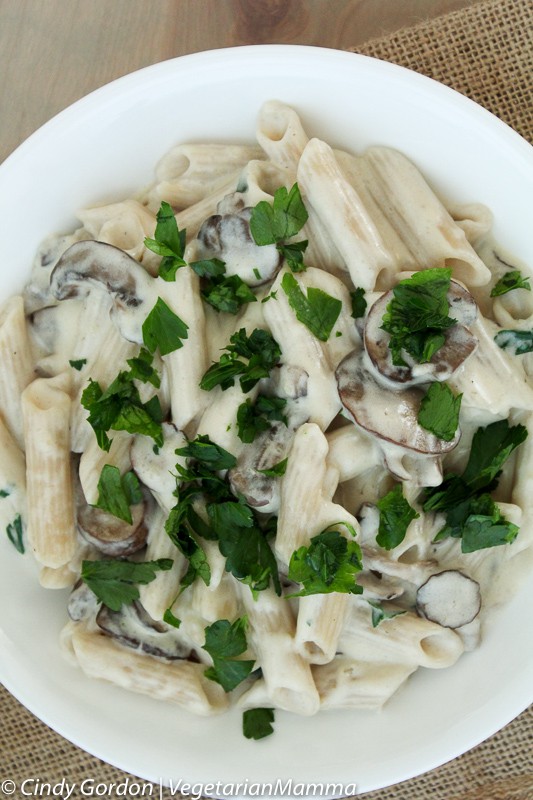 Hungry for the recipe? Let's do this!

Mushroom Alfredo Penne
Author:
Cindy Gordon (Vegetarian Mamma)
Ingredients
1 box of gluten-free pasta
1 T olive oil
8 oz of portabella mushrooms
8 oz of button mushrooms
2 c vegetable broth
1½ c heavy cream
2 T gluten-free all purpose flour
2 c parmesan cheese
1 T garlic salt
½ c fresh parsley
Instructions
Prepare pasta per directions on box and set aside.
Heat oil over medium heat and then saute mushrooms.
Once mushrooms are soft add in the garlic salt, broth, heavy cream and flour. Stir to combine, the mixture will thicken. Simmer 8 minutes.
Once sauce is thickened and hot remove from heat. Pour mixture over pasta.
Toss with parm cheese and top with parsley.
ENJOY!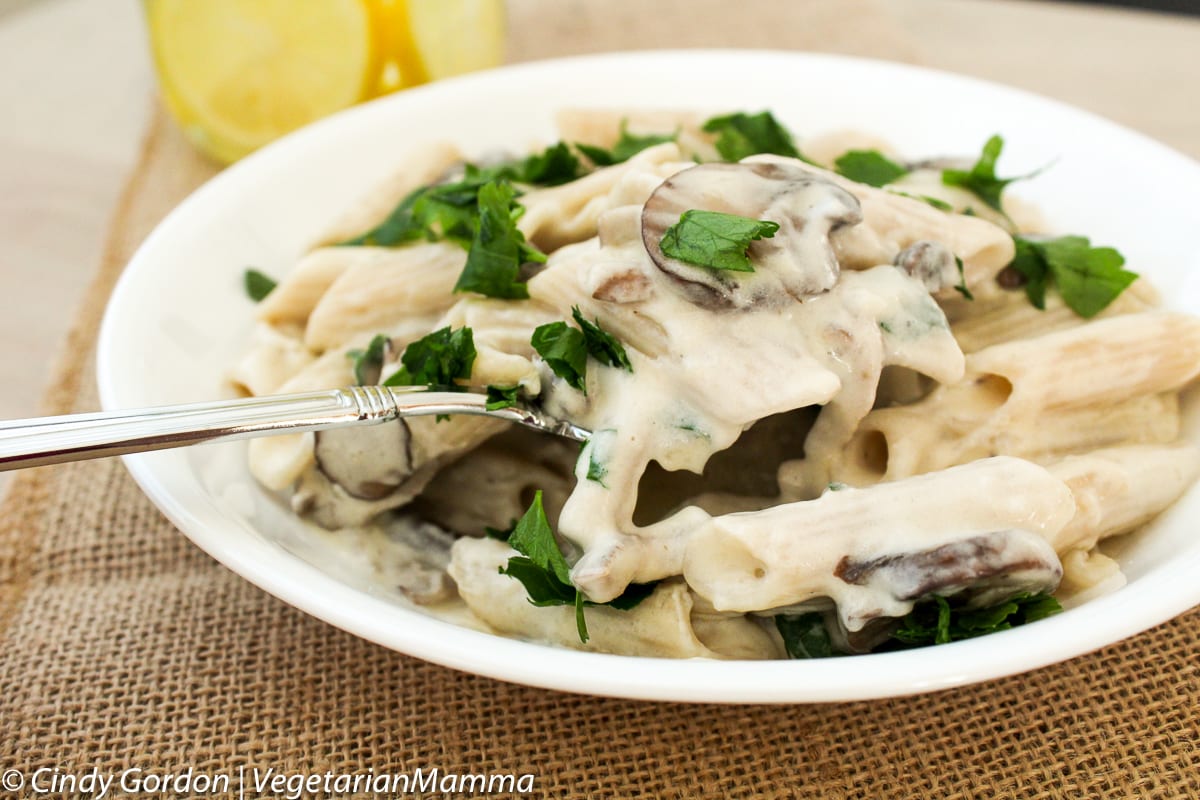 Let's talk! Leave me a comment telling me if you have ever tried Mushroom Alfredo? I'd love to know! Any add-ins that are a must have? What would you add in? Or leave as is?