I was very excited to learn of a company called My ID Square. This company has created modern and trendy medical ID tags that use the QR technology.  Each SquID is given a code and that code is used to create an online medical profile. Each square is unique the person who wears it.  As you know, I am a huge supporter of medical ID jewelry and the importance of it!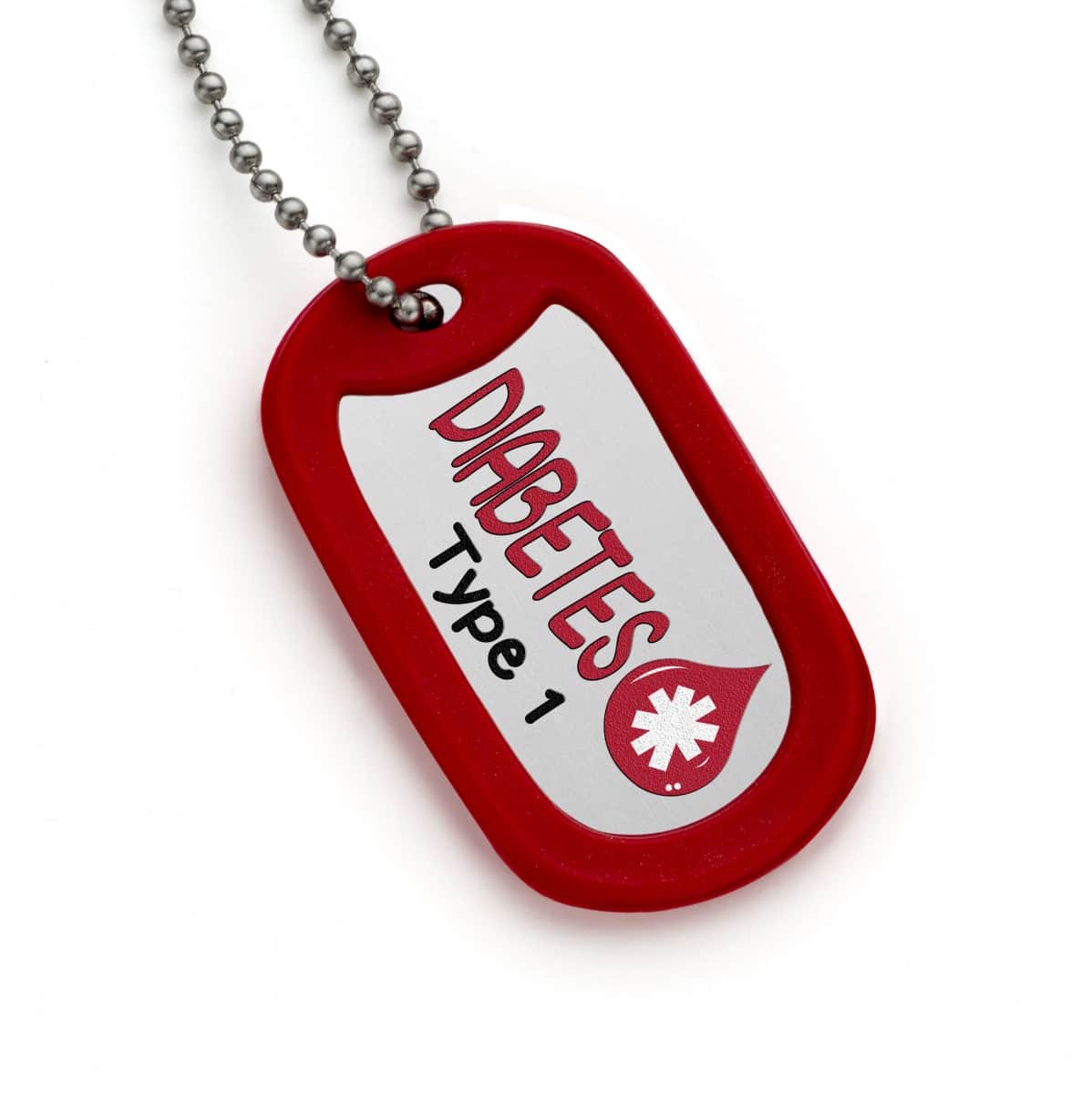 How does it work?
A first responder scans the QR code (using any of the FREE QR apps on the market) or simply types in the website with code.  Then a screen is pulled up specific to that person. Each medical profile contains a photo, name, allergies, current medications, physician contacts, emergency contacts information, medical devices, medical conditions, and more.  Here is an example:
As you can see from this sample page, the child (in this case) has provided lots of useful information to a first responder by a simple scan.   The first responder can press the "notify emergency contact" button which will send a text/email to the emergency contact.  It will provide the information that the ID was scanned and the person chose to notify them, because it was an emergency.  If location is available, it will be provided as well.  From the example above, you can see any ALLERGIES or other medical conditions that first responders would need to know…including medications and doses. I love that you can control what you put on the page.  You can put as little or as much information as you want.
Here is a picture of the text message I got when I tried out the system!  This is what you would see if a first responder pressed the "notify emergency contact" button.  Also, if location was available, it would be included too.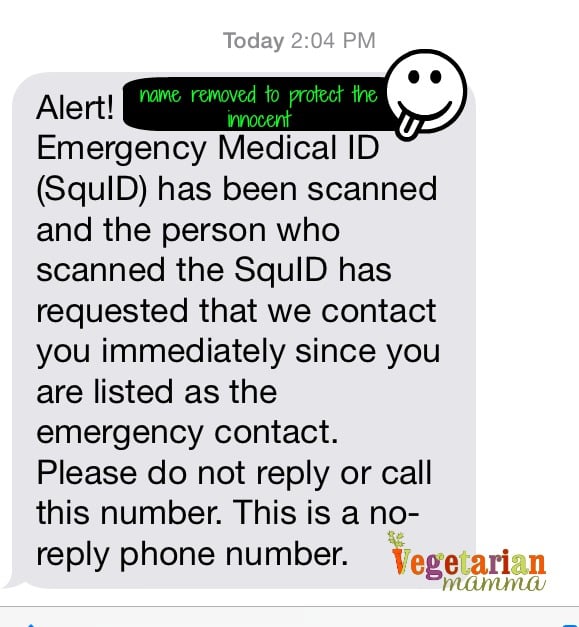 This little piece of technology is amazing! It is great for all ages! Whether young, old, medically fragile, a person with life threatening food allergies…you name it this is perfect for everyone!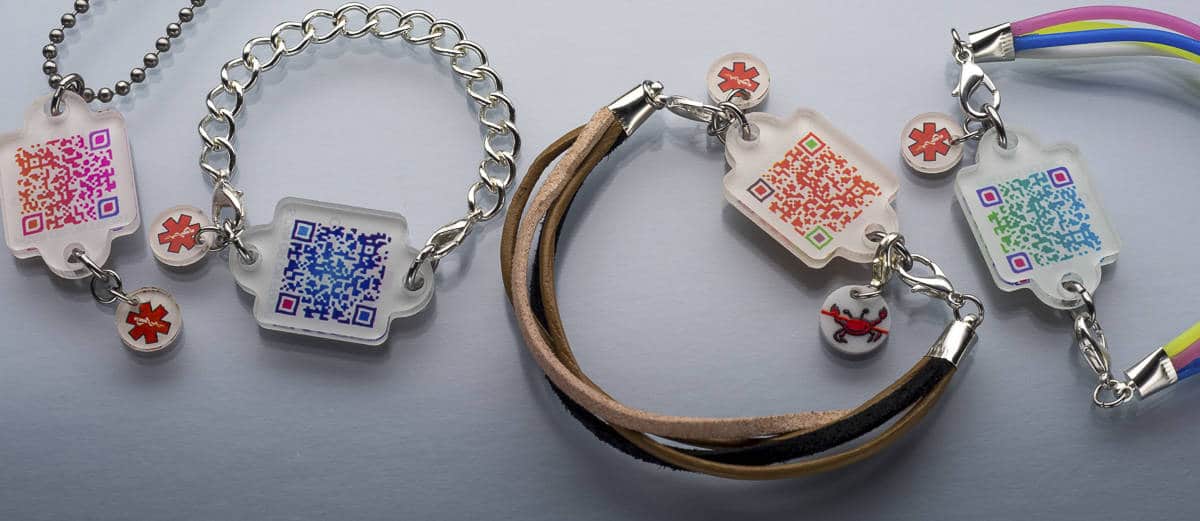 This amazing technology comes in several trendy jewelry pieces, which are perfect for girls, boys and adults!   I love the bracelet options that the ID Squares come in!  SO cute! We choose the dog tag style called SquID Tags for our boys!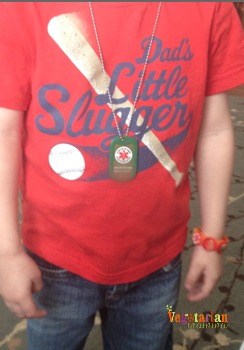 So whether you have an allergy, diabetes, Autism or other medical needs, this ID Square CAN work for you!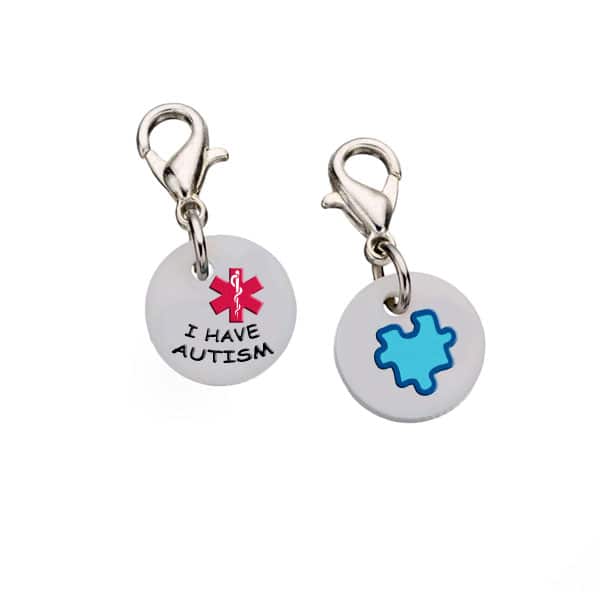 Once you get your IDs in the mail, it is very easy to activate them! You follow the simple instructions that are provided and enter your information!  Very quick and very easy!
The ID Squares are very affordable.  Once you buy the ID square  you are given a FREE LIFETIME subscription to the online medical profile!  That is a lot of Peace of Mind protection for a small cost!
This IS a life changer!  I love these!
The caring people at My ID Square have generously offered a 15% discount for all Vegetarian Mamma readers.

From now until April 23, enter code 'vegetarianmamma15' at check out to receive 15% off your entire order.
Are you ready to SHOP?  Click here to shop for your new My ID Square.
Want to learn more about My Square ID? Check out the FAQ to get all the answers you'll need!
Thanks to My ID Square for providing me with 1 dog tag!  I purchased the second one on my own! The views and opinions in this post are my own! I truly LOVE this product!
You can connect with MY ID Square on their website, facebook and twitter.