New Cascadia Traditional Bakery is a 100% dedicated gluten-free bakery located in Portland, Oregon. This bakery serves baked goods and lunch.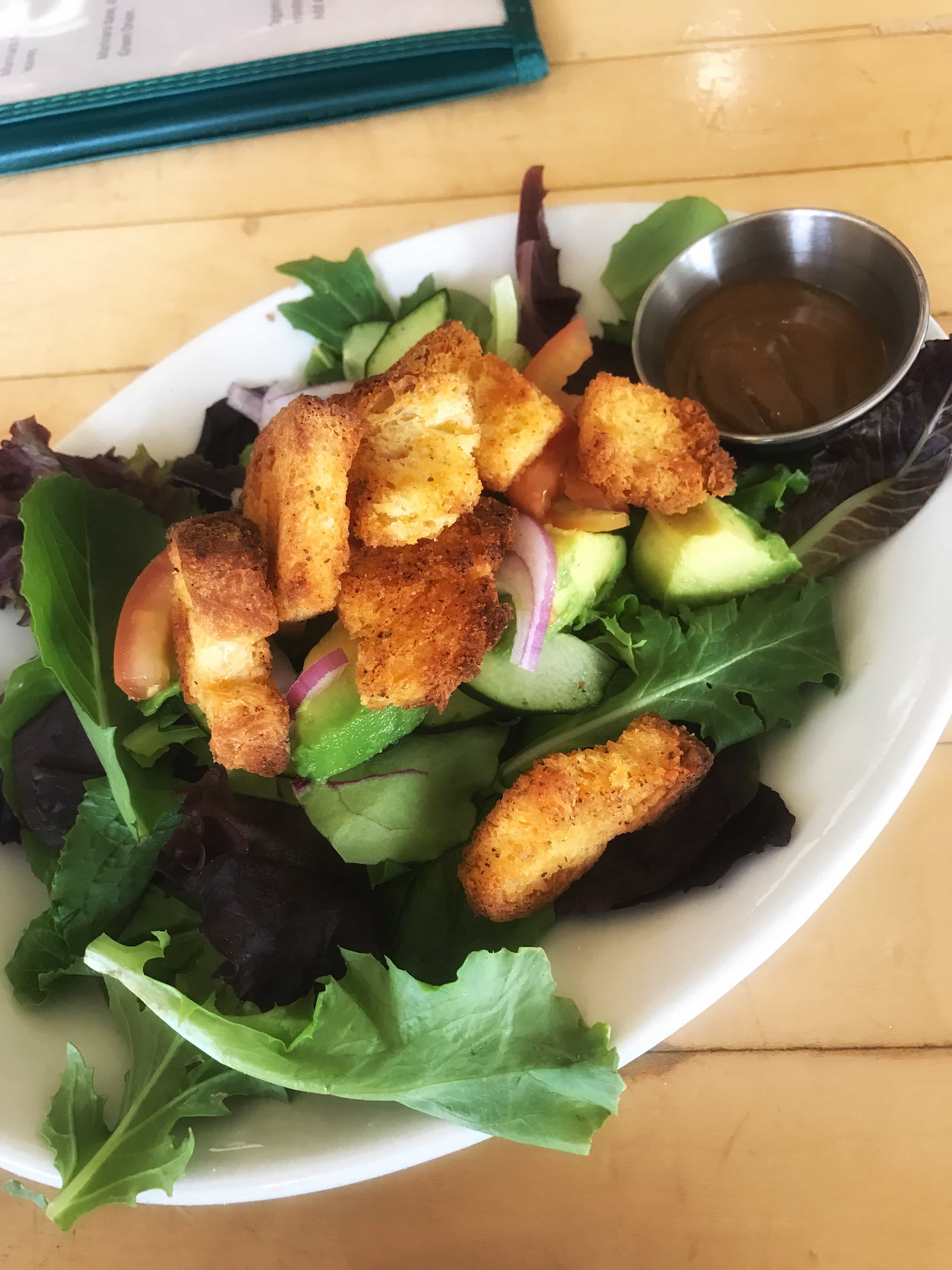 I am getting hungry, just drafting up this post! You probably saw my pictures on social media this past weekend when I was gone on the #GFBloggerRetreat. So many of my blogger friends RAVE about New Cascadia Traditional Bakery.
It is a 100% dedicated gluten-free bakery! EVERYTHING there is gluten-free. Sorry for the caps lock, I get really excited about that type of thing!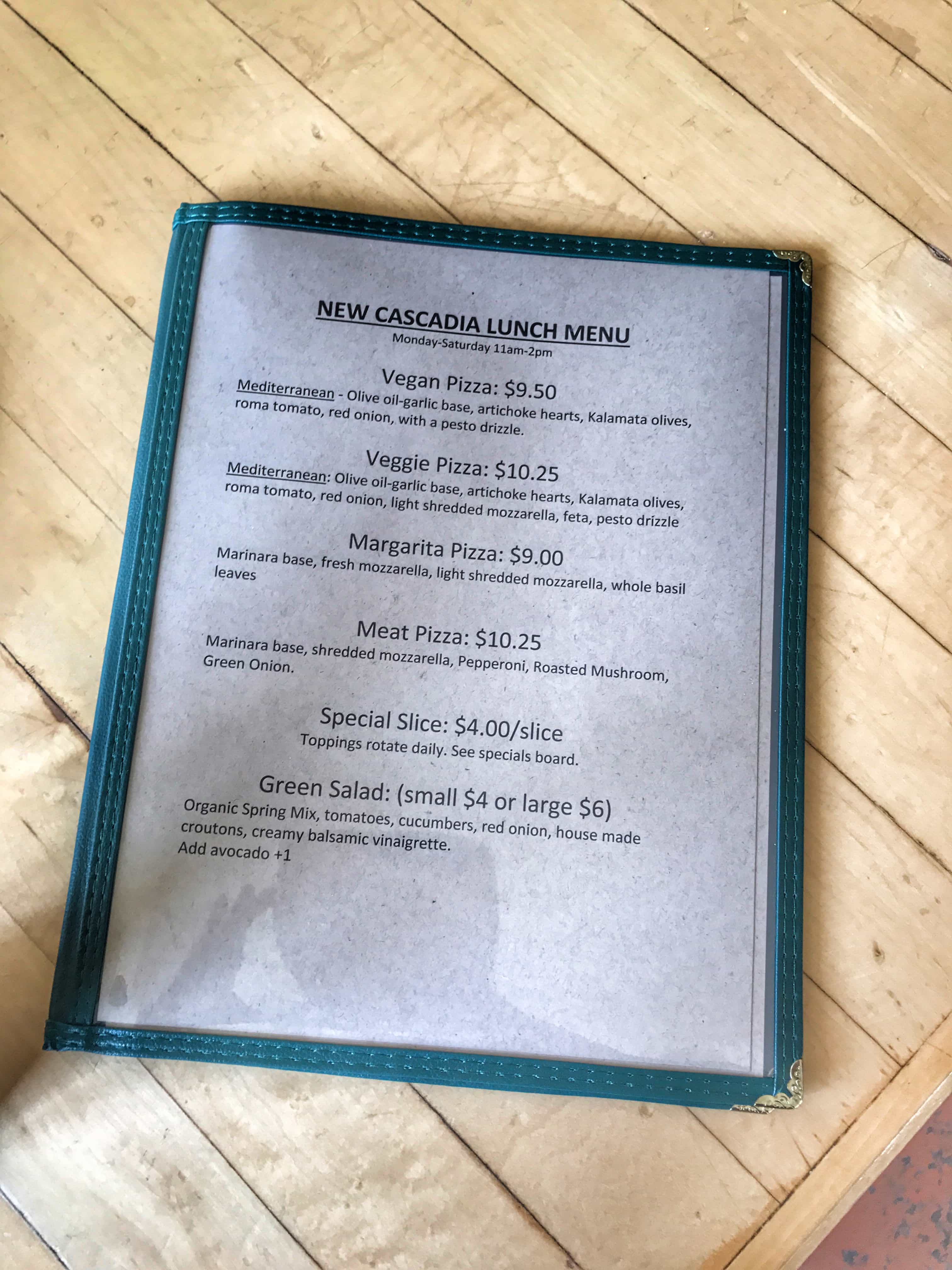 So this delicious place serves up:
Breakfast
Lunch
Brunch
Bread
Cakes and cupcakes
Pastries
Pies
And GF Beer and Cider
I enjoyed a delicious and fresh salad. I mean just take a look at those GIANT gluten-free croutons, in that first picture of the post! Now that is what this girl loves!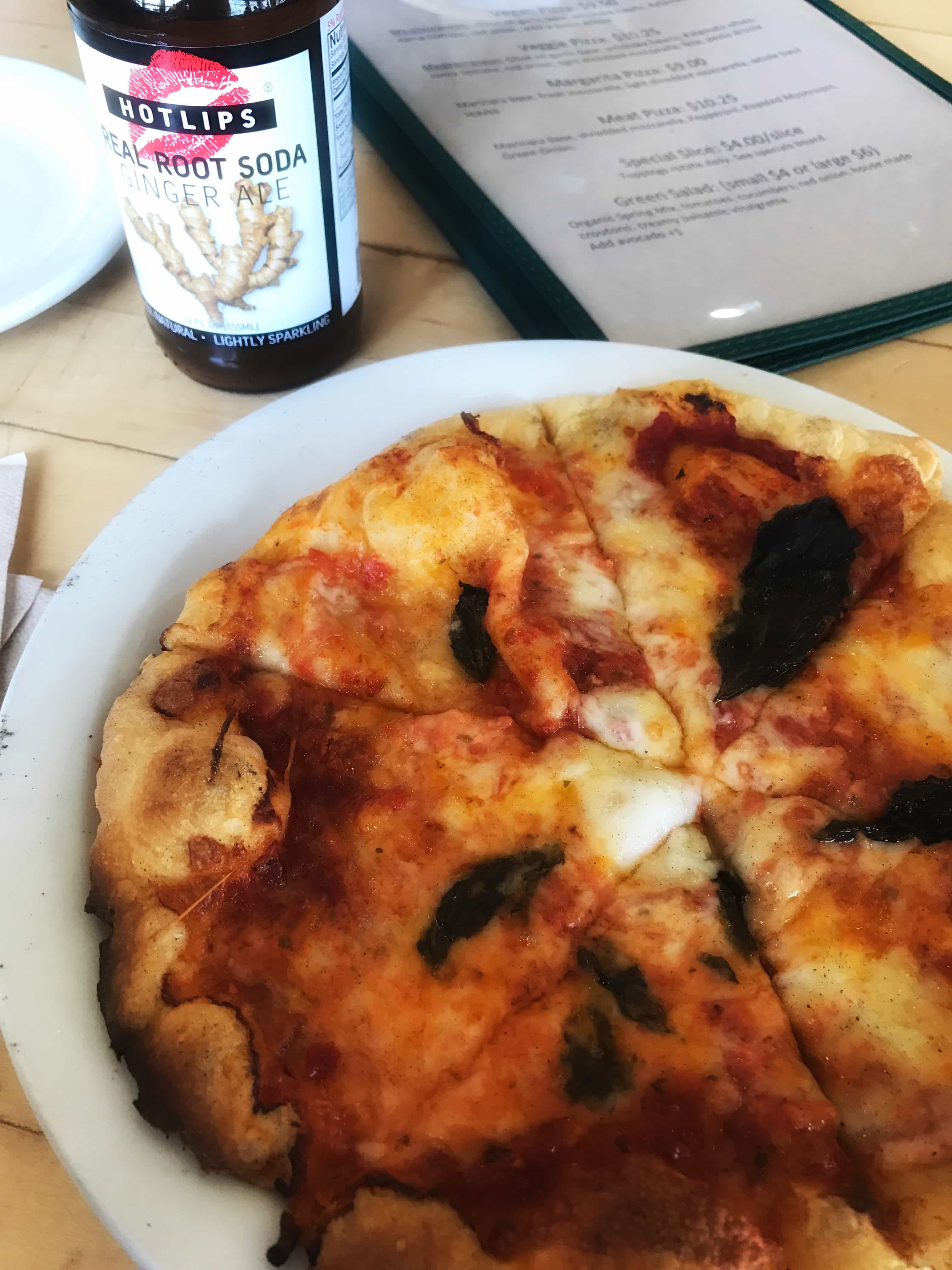 I also got a pizza. While I thought I wouldn't eat it all, I did. I did because it is literally THE best pizza I've ever had. Now that is saying a lot. This girl has eaten a lot of pizza in her day. More than I care to admit 🙂
I enjoyed some delicious ginger ale. WOW it was good!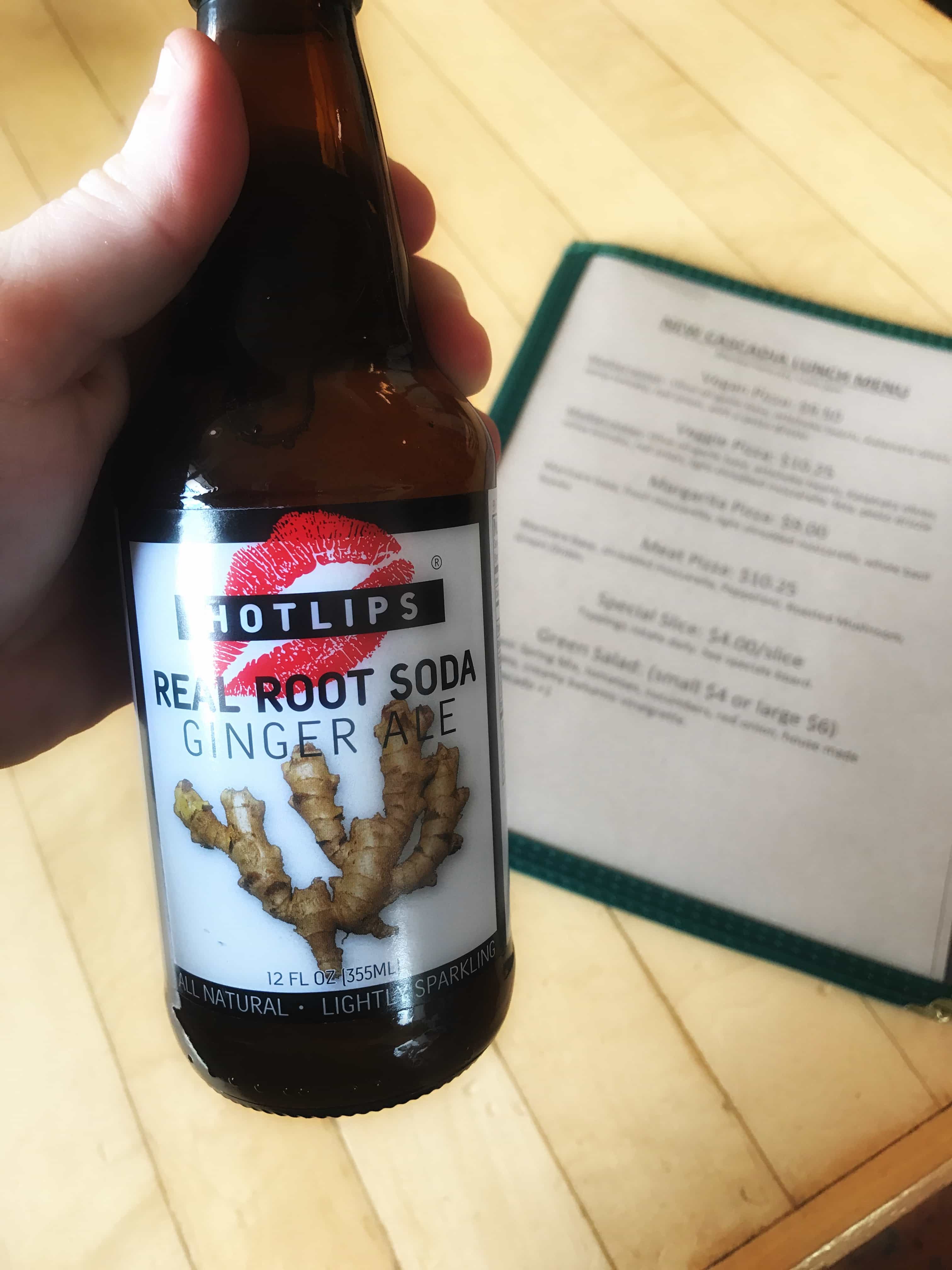 I love that they even serve gluten-free beer from Ground Breaker Brewing! I bet you remember those pictures from social media! What a place and what delicious gluten-free beer!
Can I just move to Portland? I mean seriously, this place has SO much gluten-free stuff. And its ALL good!
The café area of New Cascadia Traditional Bakery is on the smaller and intimate side. The workers were super friendly, even with our sometimes overwhelming group of 10 gluten-free food bloggers.
I mean, 10 ladies who are OVER THE MOON excited about visiting New Cascadia Traditional Bakery 100% gluten free in Portland OR and taking 100 pictures each can be overwhelming! Right!?
So if you are wanting to visiting New Cascadia Traditional Bakery you can visit their website to see their address and hours! This place was amazing! It is a MUST visit.
I will be listing more awesome places that we visited while on Portland, OR very soon. Keep following along to see our gluten-free traveling journeys! You can always subscribe to our weekly emails! They come once a week!
The only thing I would change is….they need to SHIP their amazing product! I'll gladly be the first customer!
Love to travel and eat gluten-free? Be sure to check out our travel section! You can also check out our Tips for Airport Newbies. While we have posted about many states, if you are looking specifically for Oregon, we've got you covered too!
Looking for more posts on Portland, Oregon? Be sure to check out our posts on: Krya's Bake Shop, Corbett's Hawthorne Fish House, and Ground Breaker Brewing.
---
Let's talk! Leave me a comment below telling me if you've ever visited New Cascadia in Portland? If not, what type of gluten-free goodie would you like to find when you visit there? Bagel? Bread? Pizza? What is your fav?