Old Fashioned Christmas Bark is a family favorite at my house. The crunch of the cracker paired with the sweetness of the chocolate is mouthwatering.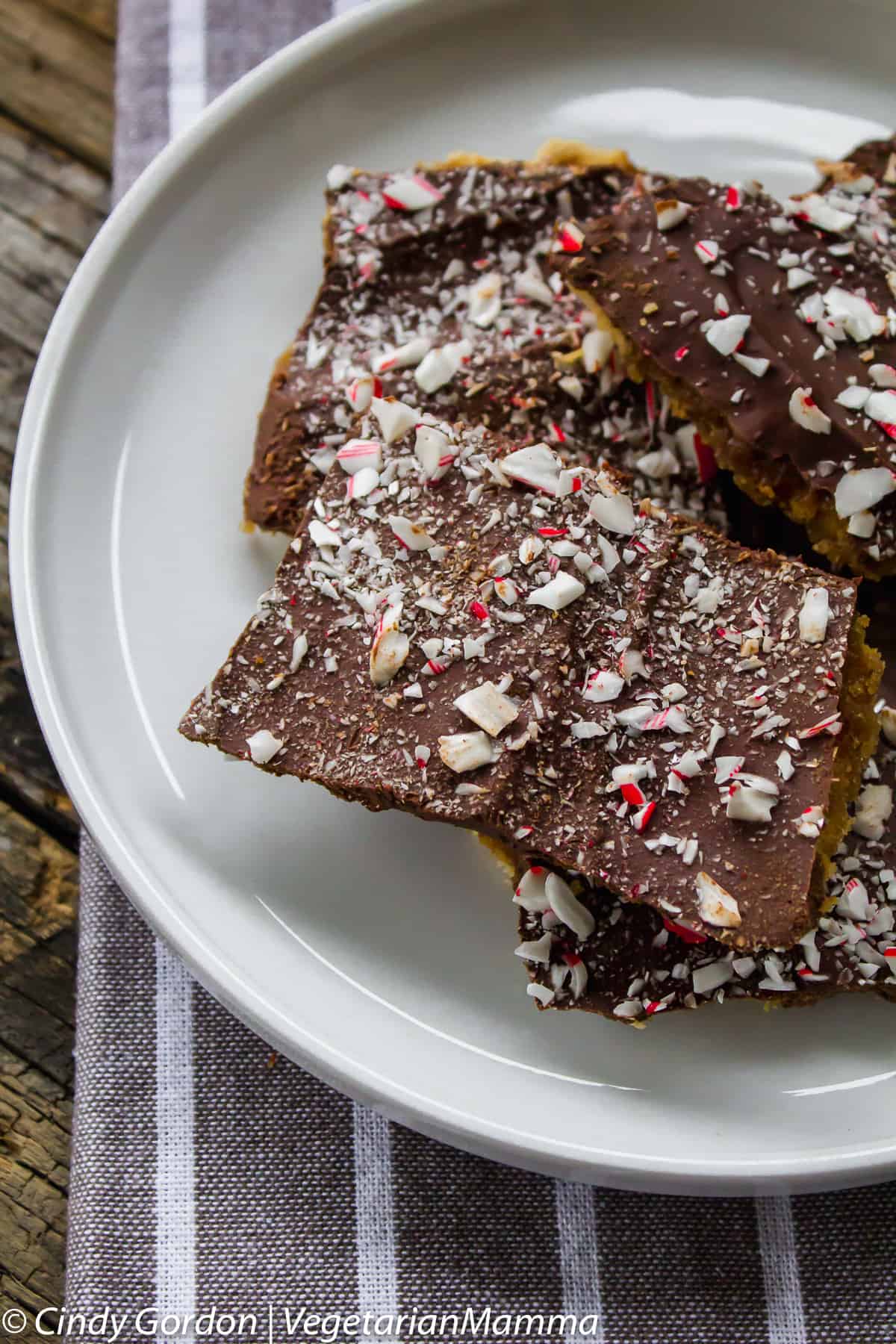 I have such great memories attached to this Old Fashioned Christmas Bark! My mom used to make this all the time and it brings me such happy memories!
The best part is that you make a HUGE cookie sheet of this bark, hence it is great for sharing. It is great for family get-togethers and gift giving.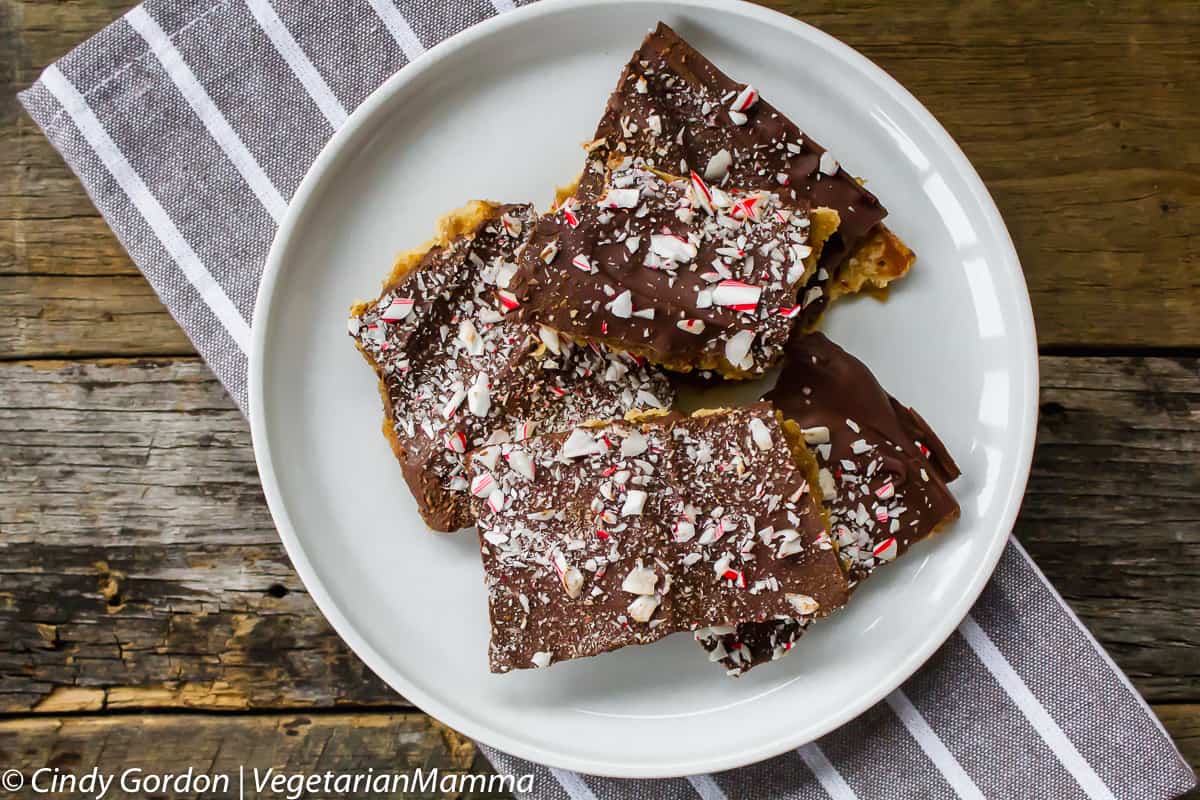 This was honestly one of the things I missed most when I had to transition to the gluten-free lifestyle. It was the memories that were created around this Old Fashioned Christmas Bark.
Thankfully, I've been able to recreate this recipe with a little help from our friends at Schar.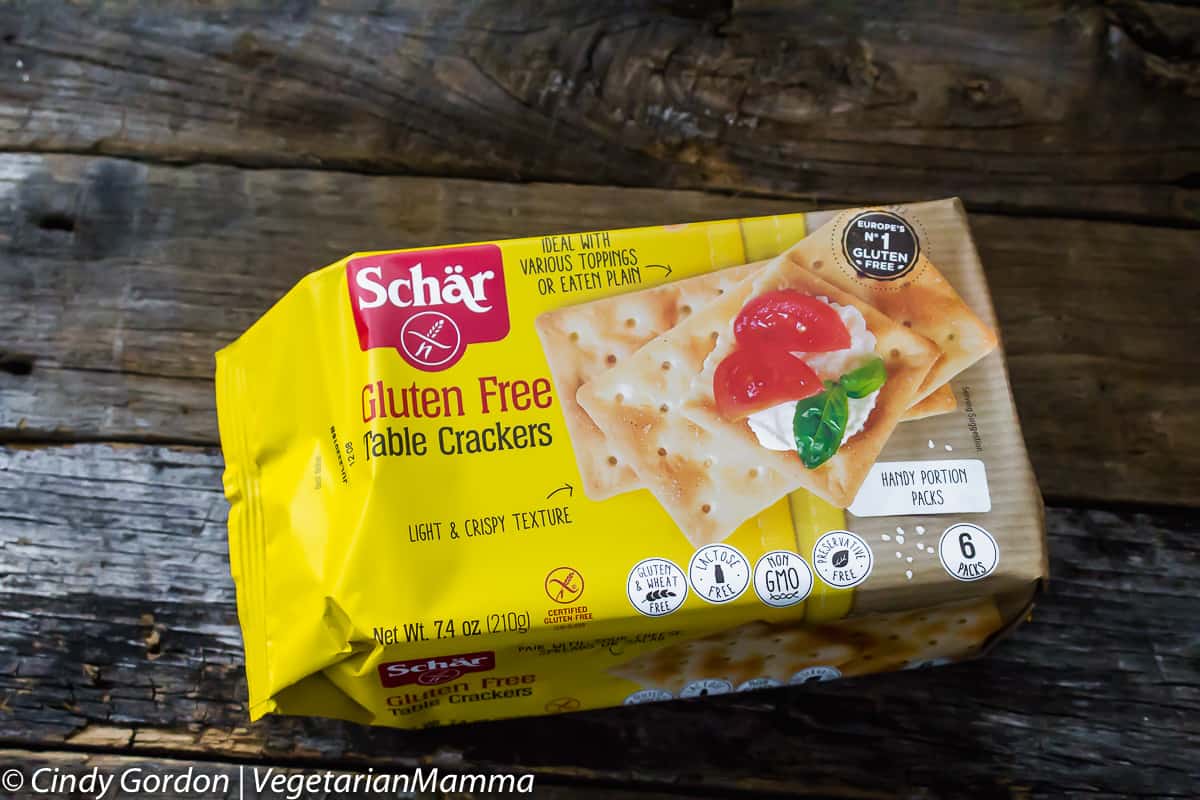 We are huge fans of the Schar brand and we love their gluten-free table crackers. These delicious crackers are gluten-free, lactose free and preservative free! Schar has an amazing line of products from crackers, cookies, pasta and baked goods.
They are also the PERFECT base layer to this Old Fashioned Christmas Bark!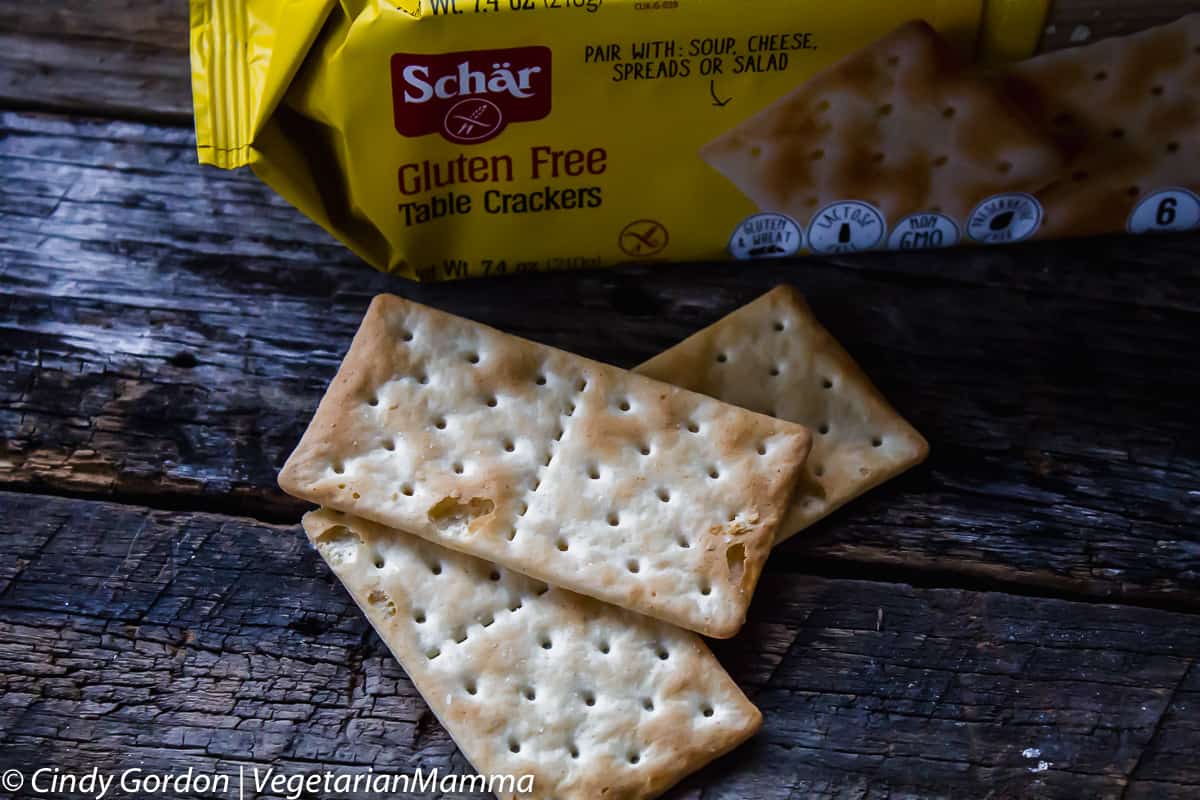 You will need a lipped baking sheet (Amazon Affiliate) for this recipe. The lipped part is key because you are going to be putting some delicious gooey liquids on top of these crackers!
So first you need to line the lipped baking sheet with your crackers.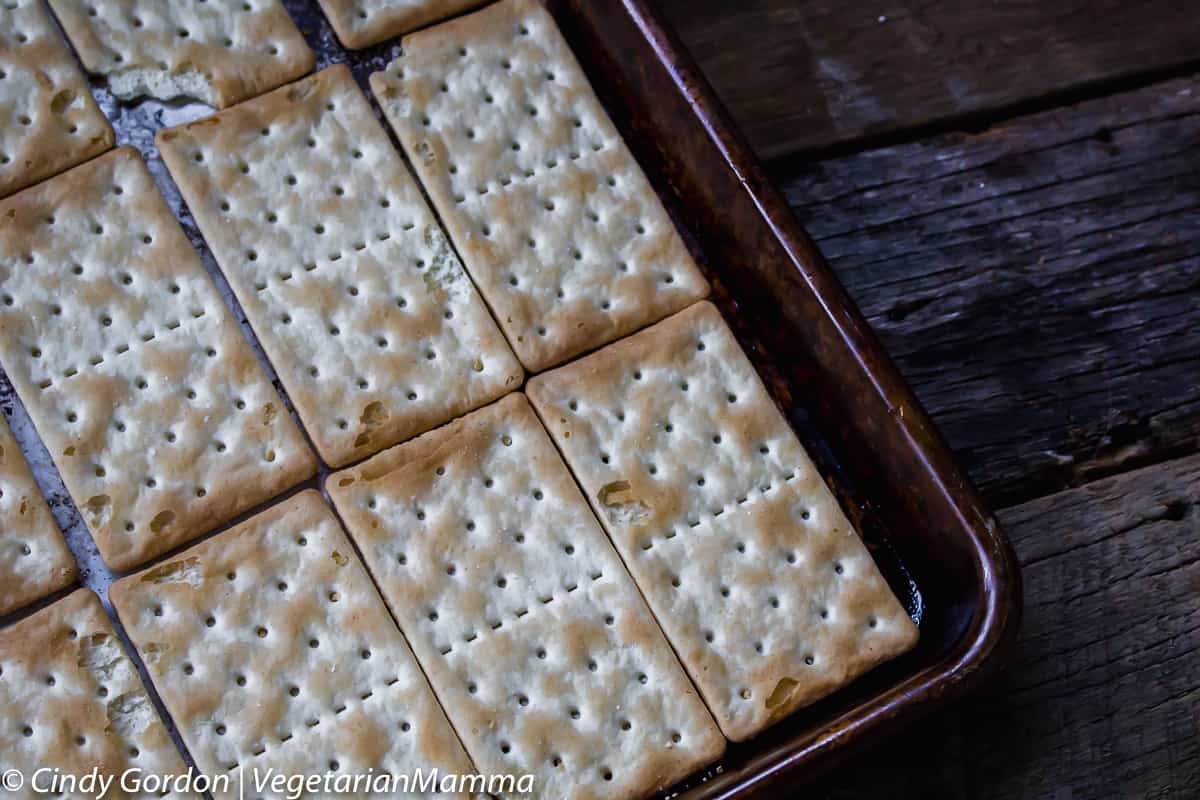 Next up, you are going to melt some butter and brown sugar! You can use dairy or dairy-free butter!
This is going to be delicious!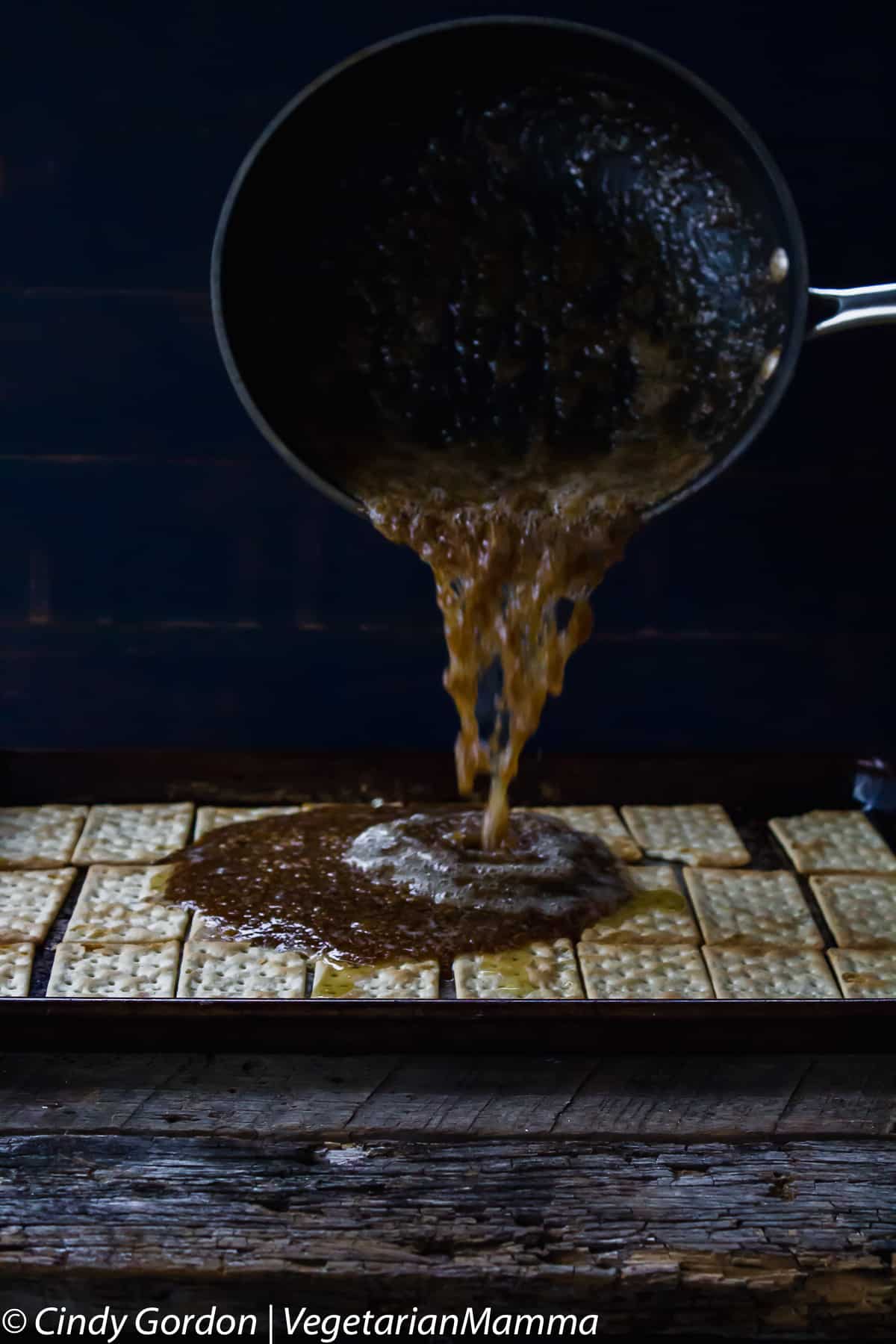 Pour it on and spread it around. Spread fast before it cools. Try to make sure that all the crackers have some of that delicious melted butter and brown sugar mixture!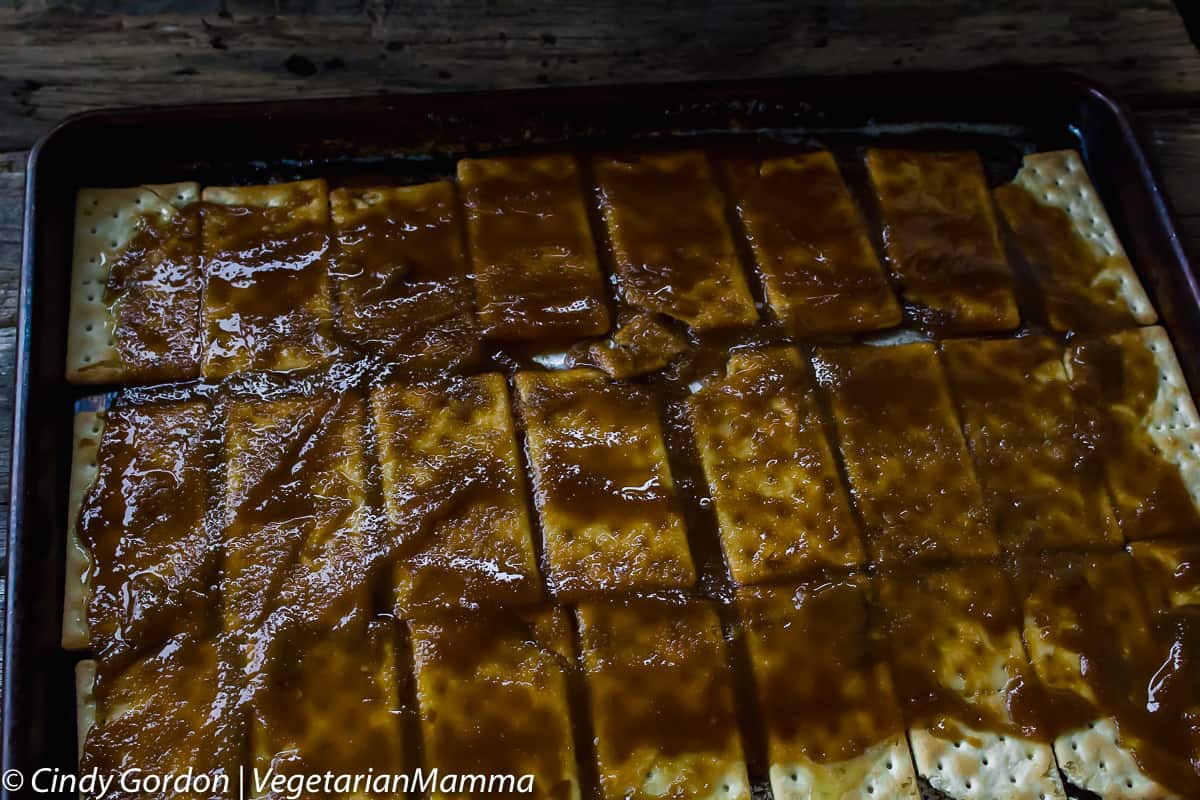 I am getting hungry again just retyping this recipe for Old Fashioned Christmas Bark! Oh, the pictures are making my mouth water!
Next up is your chocolate chips. Remember, you can use dairy or dairy-free. Pour the chips all around the cracker mixture.
Then you are going to pop it back into the oven to warm those chips! Once they are melted, spread the chocolate all around!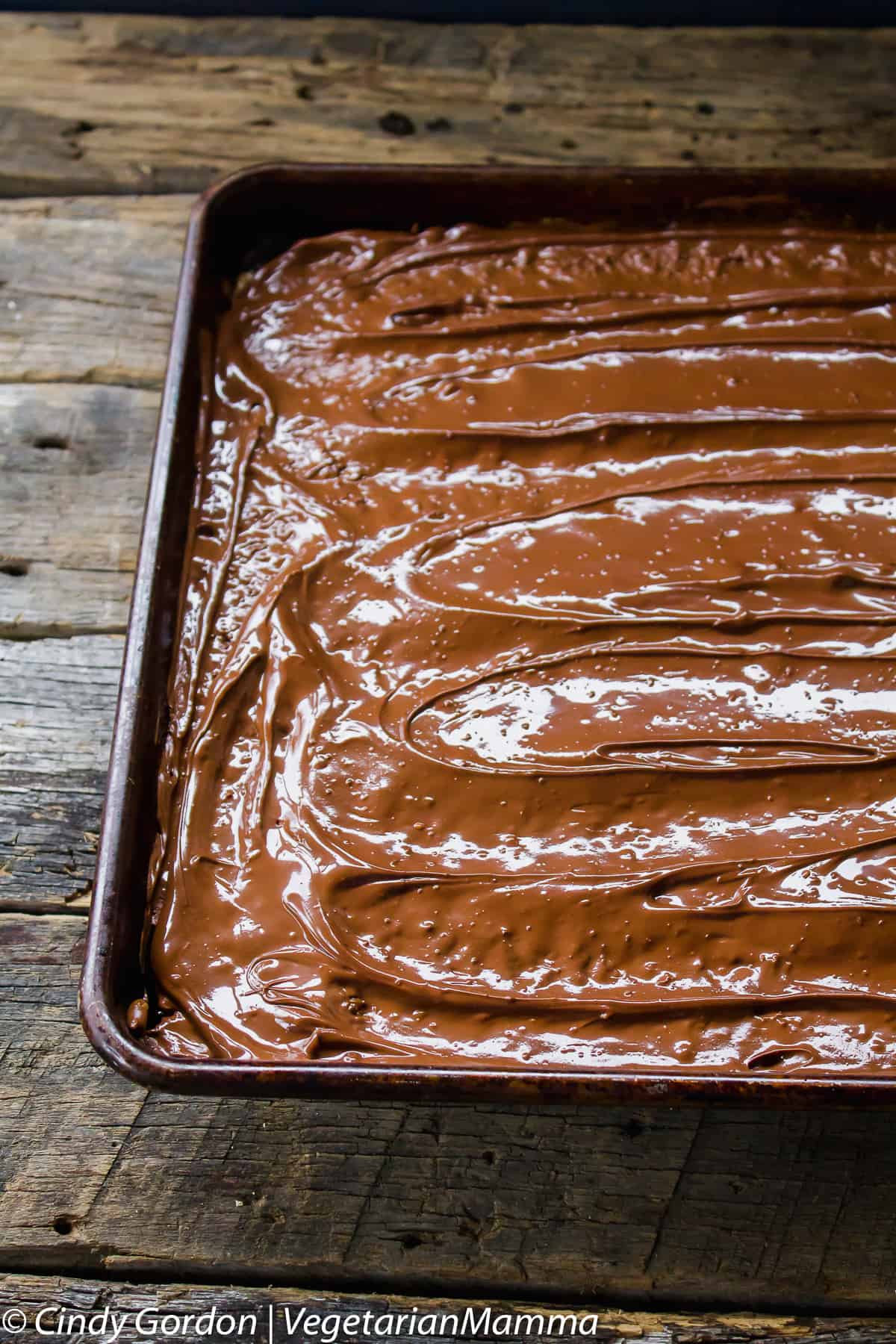 Next, I crushed up some candy canes! I wanted to add some peppermint to my Old Fashioned Christmas Bark!
Are you hungry yet?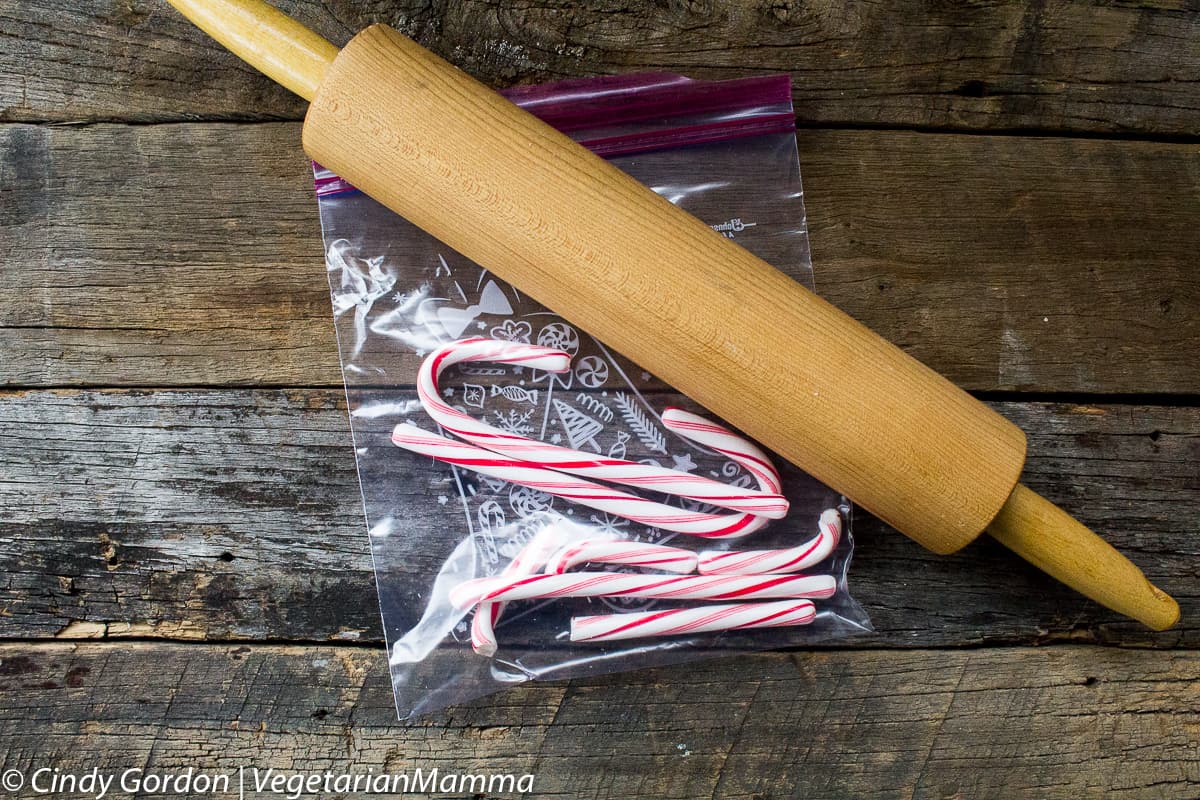 Sprinkle the crushed candy canes over the cookie sheet. Now we are talking! This looks delicious!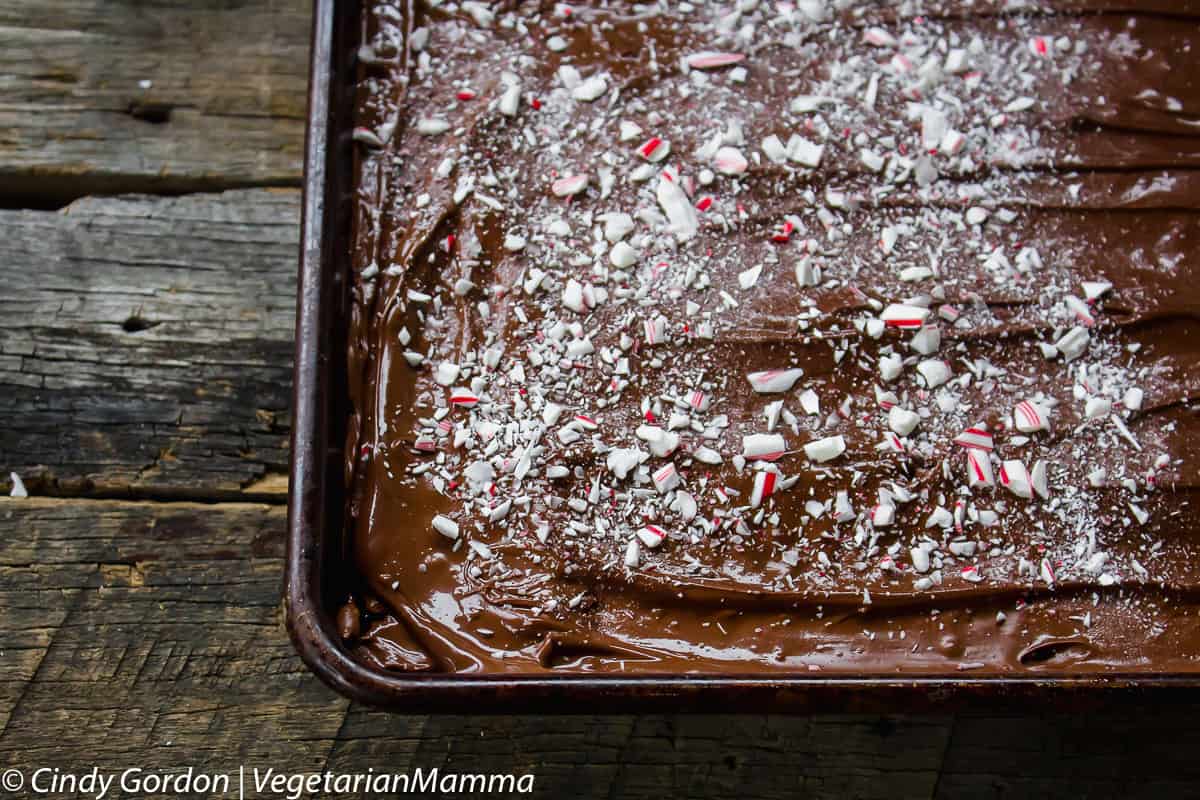 I did leave half of the old fashioned Christmas bark plain. My kids love it without the peppermint. I like it with! So we compromise and do a half and half!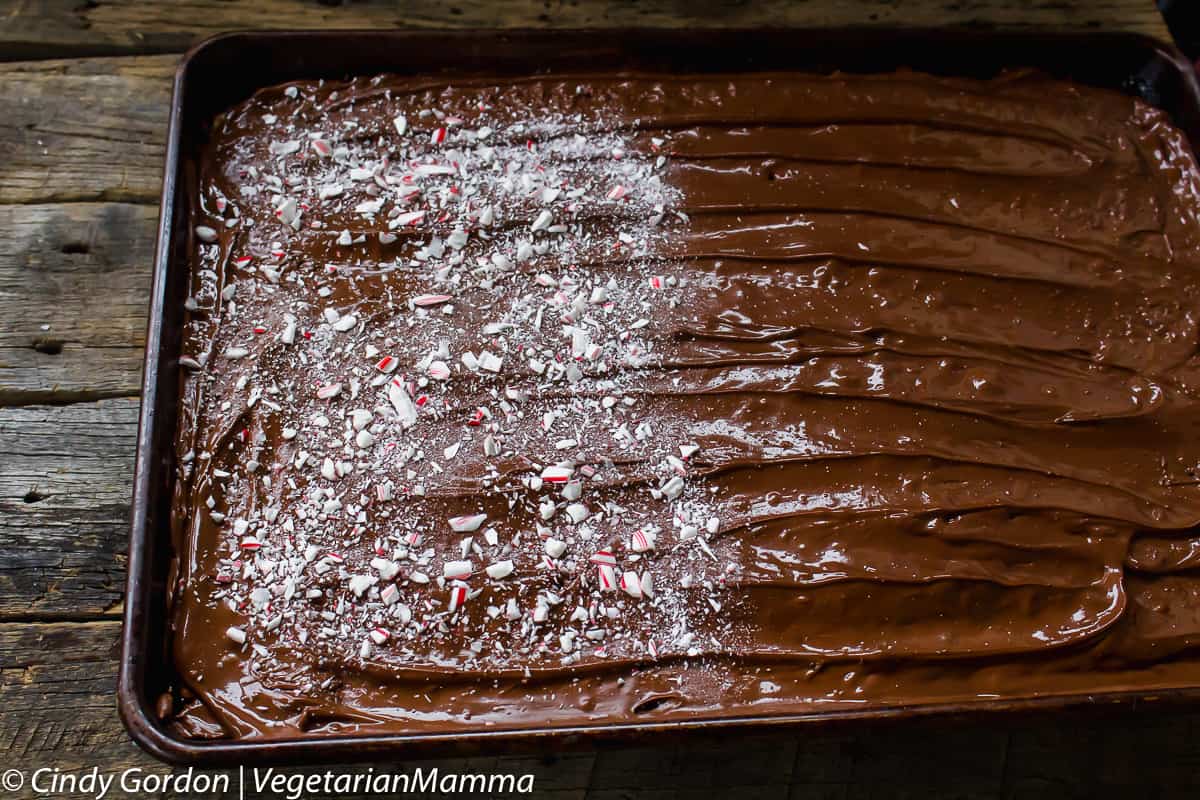 The next part can be difficult. You can't eat it yet. It is not ready. You need to chill it, so that chocolate can set. So into the freezer, fridge or out on the back porch if its cold outside!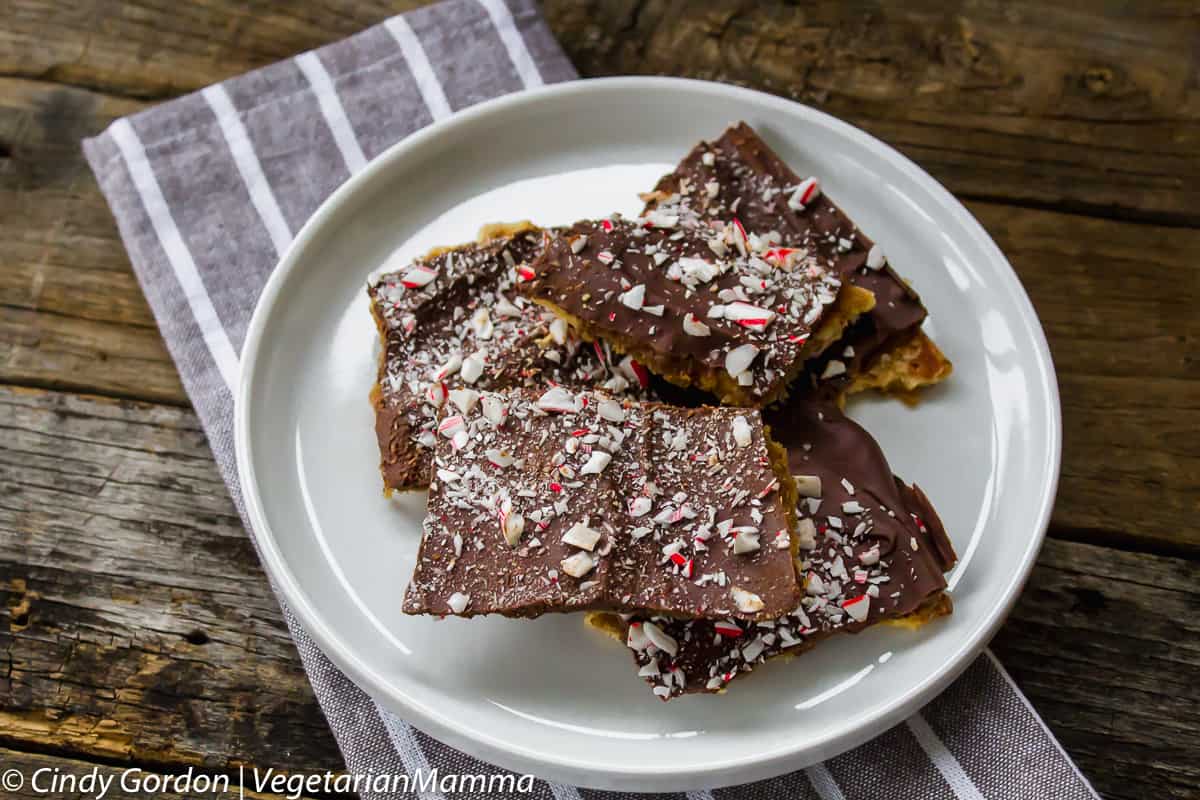 Once the chocolate is set, then take a spatula and break away one of the corners. Using the spatula, pop up the Old Fashioned Christmas Bark. Break the bark into pieces. Store in the fridge.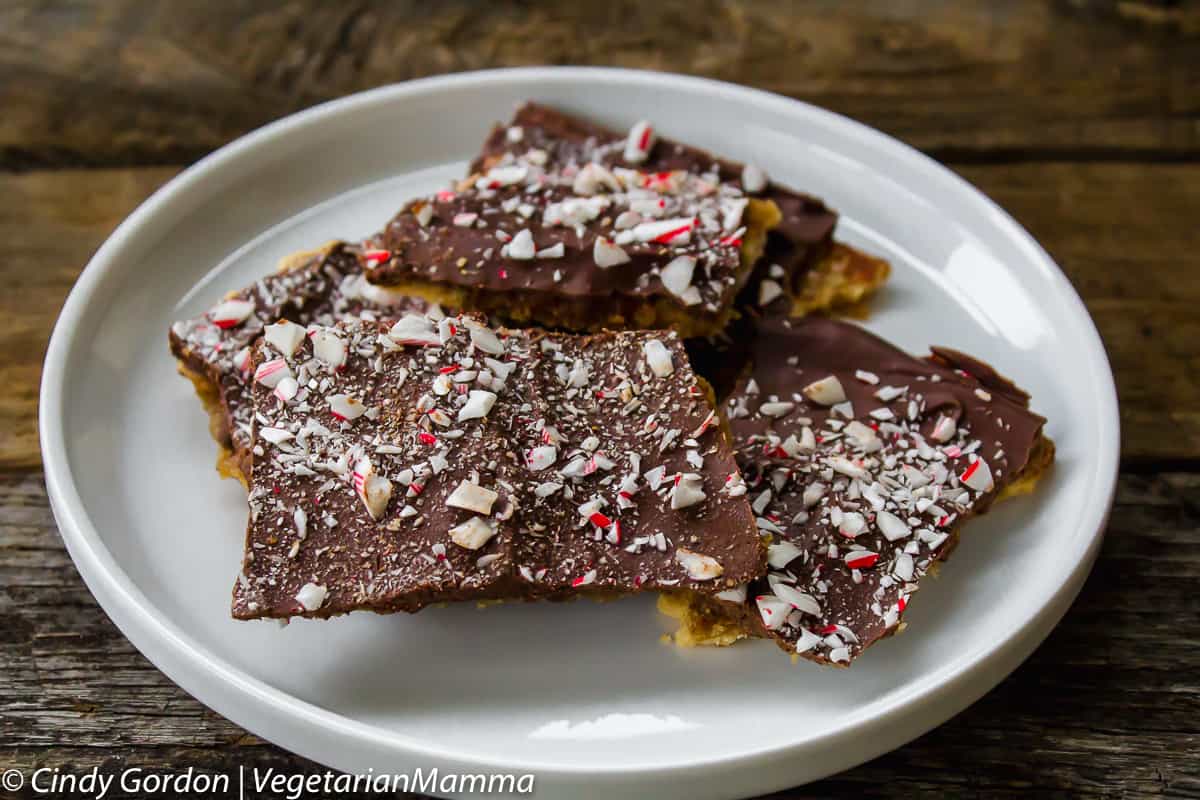 Okay, let's eat!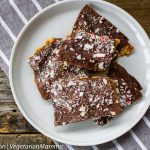 Print Recipe
Old Fashioned Christmas Bark
Ingredients
1

package of Schar Table Crackers - enough crackers to line a lipped baking sheet

1

cup

butter

dairy or dairy free

1

cup

brown sugar

3 1/2

c

chocolate chips

dairy or dairy free

4

peppermint candy canes

smashed
Instructions
Line a lipped baking sheet with crackers.

In a deep skillet bring butter and sugar to a soft boil (little bubbles) for 2-3 minutes.

Pour melted mixture over crackers and spread mixture to all crackers.

Top cracker mixture with chocolate chips.

Put cookie sheet into a 400 F degree oven for 4 minutes or until chocolate chips are melted.

Remove from oven, spread melted chocolate.

Top mixture with smashed candy canes, place into fridge, freezer or outside (if cold) so the chocolate can set.

When chocolate is set, use a spatula to break apart the crackers. Break into pieces and ENJOY!
Notes
Store in fridge. Lasts about 4-5 days.
Thank you to Schar for sponsoring this post and for sending samples! WE LOVE your products and we can't wait to show our readers MORE of your products!
Looking for other Christmas style sweets or desserts? Check out our Dairy Free Peppermint Fudge and our Lemon Cranberry cookies!
Want to win some Schar? Thank you to Schar for participating in our 12 Days of Giving.
a Rafflecopter giveaway

Let's talk! Leave me a comment below telling me if you've ever tried to make Old Fashioned Christmas Bark or other Christmas desserts? Have you baked or made dessert with crackers before?