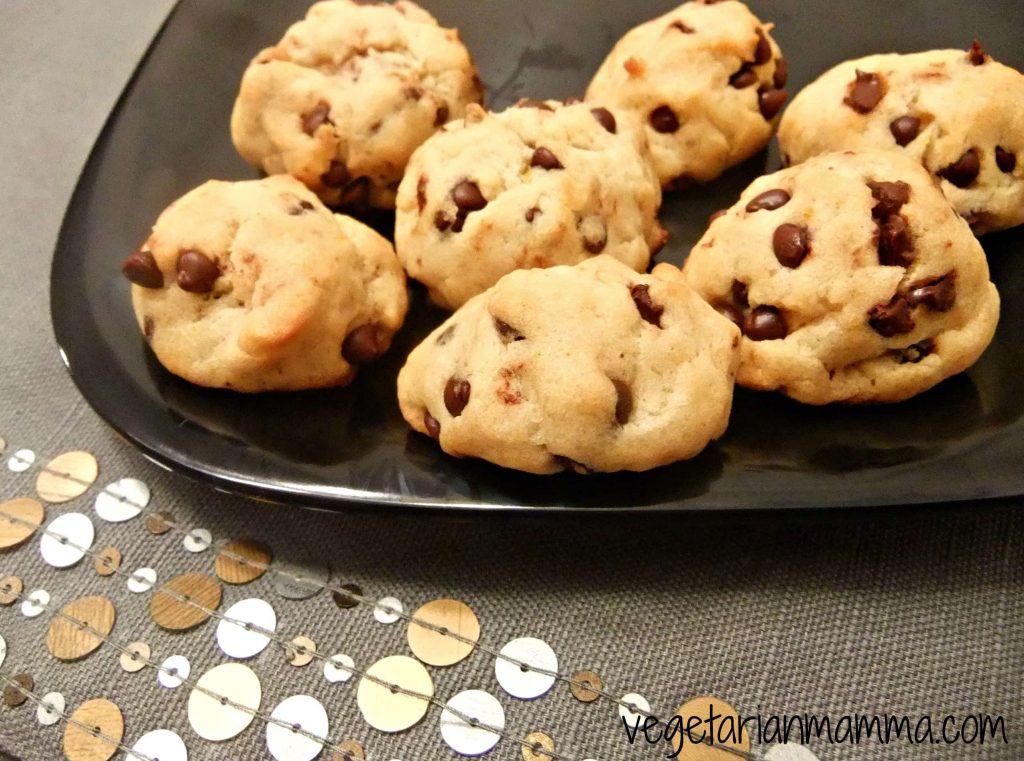 I have been baking alot of cookies lately! I love trying new flavor combinations. The orange and chocolate chips in this recipe, seem to blend perfectly! I tried these cookies out on my neighbors and they were in love! I set out a plate for them to try and before I knew it the ENTIRE plate was gone! The orange flavor is powerful and yet subtle at the same time!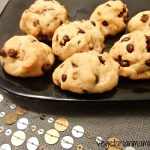 Print Recipe
Orange Chocolate Chip Cookies – #glutenfree #vegan
Instructions
Preheat oven to 375 degrees.

Using an electric mixer, whip the Earth Balance Spread, sugar, vanilla, maple syrup, applesauce, orange zest and fresh orange juice.

Next, mix in your gluten free flour and baking soda. Beat on low until mixed.

Gently fold in the chocolate chips.

Using a teaspoon, scoop dough balls onto a lightly oiled baking sheet or baking mat.

Bake for 11 minutes or until toothpick can be inserted into the center of a cookie and it comes out clean.

Enjoy!
Shared this recipe at Sew Can Do, Tempt My Tummy, Allergy Free Wednesday and Slightly Indulgent Tuesday and Foodie Friends Friday.