Considered one of the best cities to live in the United States, Columbia rates high among locals for great outdoor adventures. From hot air balloon rides to mountain biking, Columbia is home to several fun outdoor adventures.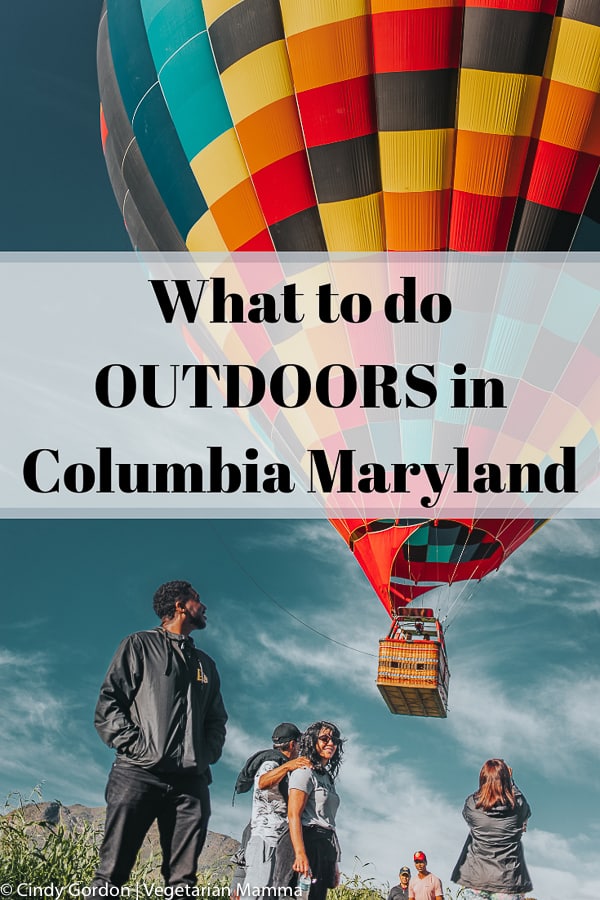 As you know, soccer often brings me to many of my travel locations. My kiddo travels academy style with his team, which means he trains, eats, sleeps with his team and I don't really have any responsibilities while there! So lucky me, I get to wander about and find amazing places to tell you about! This time around, we stayed at the Hilton Double Tree in Laurel. It is an older hotel, but we scored a cheap nightly rate! So you might as what are some good "Outdoor Adventures in Columbia Maryland?" I am here to tell you! Read on!
Patapsco Valley State Park
Named as a Maryland Heritage Area, Patapsco Valley State Park in Ellicott City seeks to preserve, protect and interpret the nature, history and culture of the area. The first state park in Maryland history, Patapsco Valley State Park consists of 32 miles along the Patapsco River, offering excellent hiking and biking trails. Waterways are perfect for kayaking. Try "plogging" as you enjoy a hike through the greenway's trails. Plogging is picking up garbage and litter as you hike, to help clean the environment and make a positive contribution. Hiking trails take you through the woods and along waterways. It's a beautiful area to enjoy.
Friendship Hot Air Balloon Company
Up, up and away in a hot air balloon in western Howard County. As you watch the balloon inflate with flames shooting in the air on and off as the basket starts to stand firmly on the ground as the balloon expands above. You climb in and shortly afterward you are skyward bound. Within moments you are hundreds of feet above the ground taking in the magnificent view of trees, valleys, skylines and landscapes beneath you. A hot air balloon ride may be the ultimate outdoor adventure in Maryland, where you quietly glide through the sky situated between the sun and clouds and the earth's surface. Friendship is considered one of the most romantic dates in the area, reaching beyond its outdoor adventure status.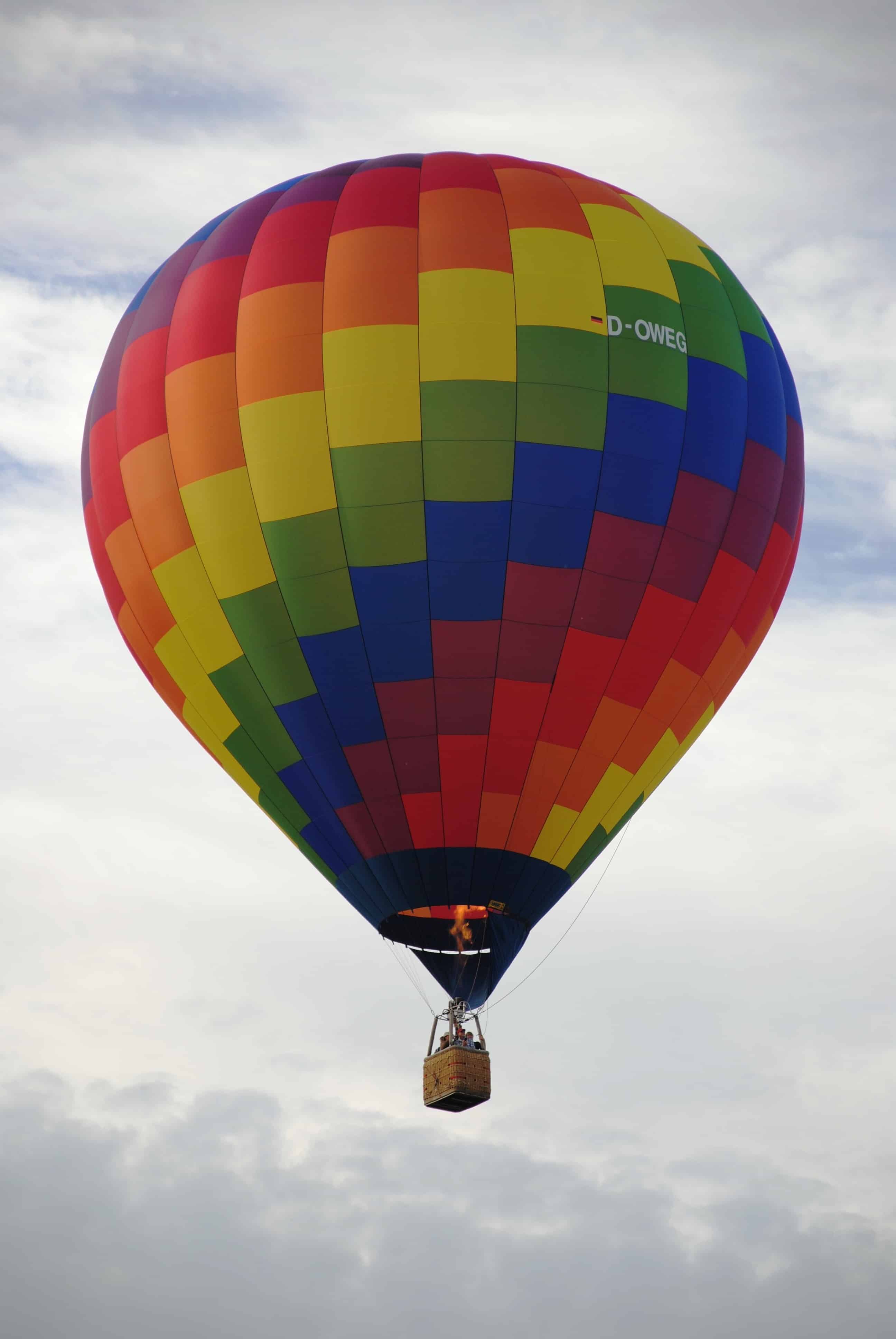 Mary's Land Farm
Put on your overalls and grab your pitchfork, it's time to do some farming. Or, better yet, dress up in casual clothes and head to Mary's Land Farm near Ellicott City. You can tour the farm on weekends and learn about farming. Mary's Land Farm raises chickens, poultry, cattle and sheep on its 160 acres, as well as crops. The farm seeks to raise more food than a standard farm. In addition to the weekend tours, Mary's also offers space for birthday parties and other celebrations. While it may not seem like your typical outdoor adventure, Mary's Land Farm presents an opportunity to learn about agriculture and farm life up-close.
Savage Park
With nearly three miles of trails, Savage Park offers visitors an opportunity to explore nature taking in wildlife viewing and learning about wildflowers. Visit the Bollman Truss Bridge and Savage Mill for a little history. Fishing aficionados can toss their lines into the Little Patuxent where they can catch up to trout. The park also has five ball fields, as well as picnic areas.
I visited this area with my friend GFJules. She was so kind to come and visit me in-between activities and soccer games. We drove to this area and did some antique shopping! Such a fun quaint area!
Side note: From there we headed to The Crepe Escape which I highly recommend you grab lunch at. Almost their entire menu is gluten-free!
Terrapin Adventures
Terrapin Adventures aerial park may be the most challenging outdoor adventure in the Columbia area. Take on the Terrapin Challenge combines all of the park's challenges to conquer 19 obstacles over a 3-4 hour period. In addition to rope ladders and bridges, you'll need take on a climbing tower and giant swing, in addition to the Terrapin Flyer, a freefall challenge. As you complete various obstacles you'll use a zipline to move from one area to another, eventually completing the challenge on a 330-foot zipline. If you're not sure about the main challenge, courses can be completed separately.
The Columbia area offers a variety of outdoor adventures, from a typical park visit to a state park specializing in protecting the area's history and culture, as well as challenges in a hot air balloon and climbing trees. As you seek your outdoor adventure, remember to have fun. There are so many Outdoor Adventures in Columbia Maryland!
Love to travel? Be sure to check out the travel section on our site to keep up with all our traveling adventures!