Penne with Roasted Cherry Tomato Sauce is a simple, yet tasty meal that you can get on the table in less than 30 minutes. It is perfect for busy nights.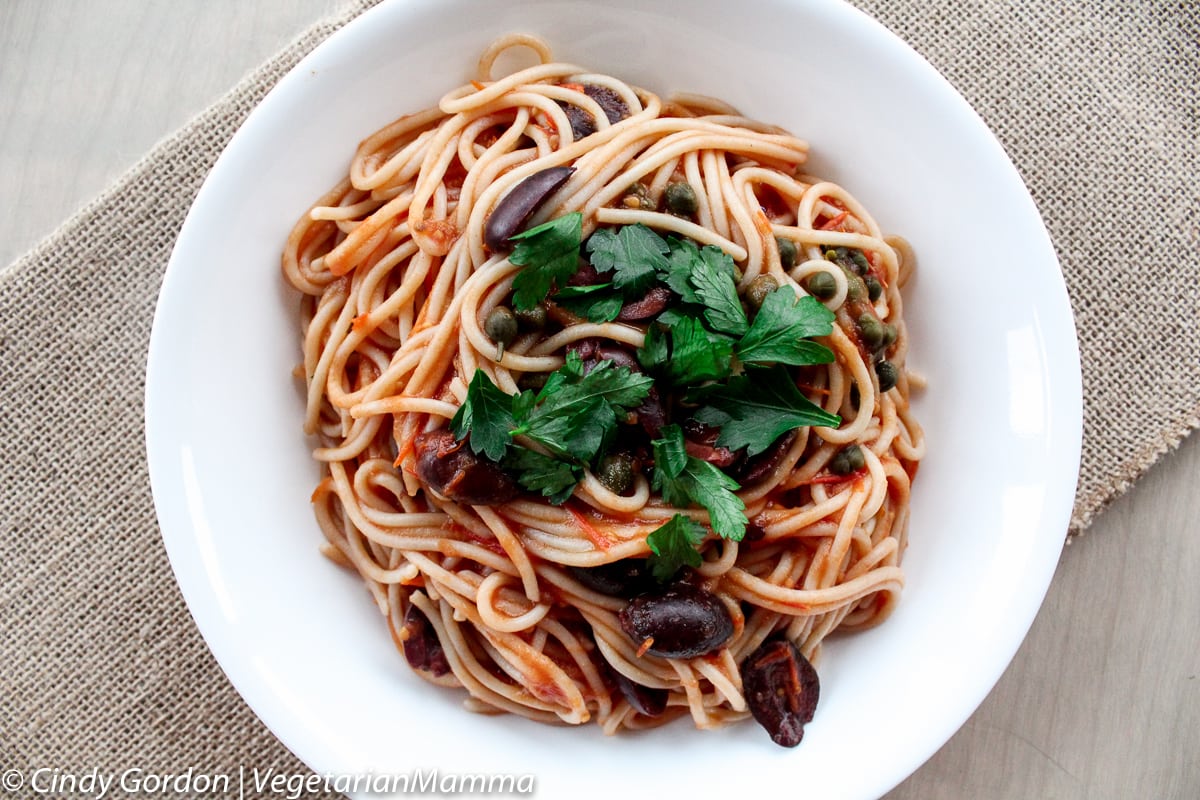 This dish can be made any time of year. You can use garden tomatoes or store bought tomatoes.  We love to get crafty with creating sauces with roasted tomatoes. You might remember our Roasted Tomato and Pepper Sauce recipe we posted last summer.
While you can roast any size of tomato, we used cherry tomatoes for this recipe. The small size of the cherry tomatoes were perfect for what we needed.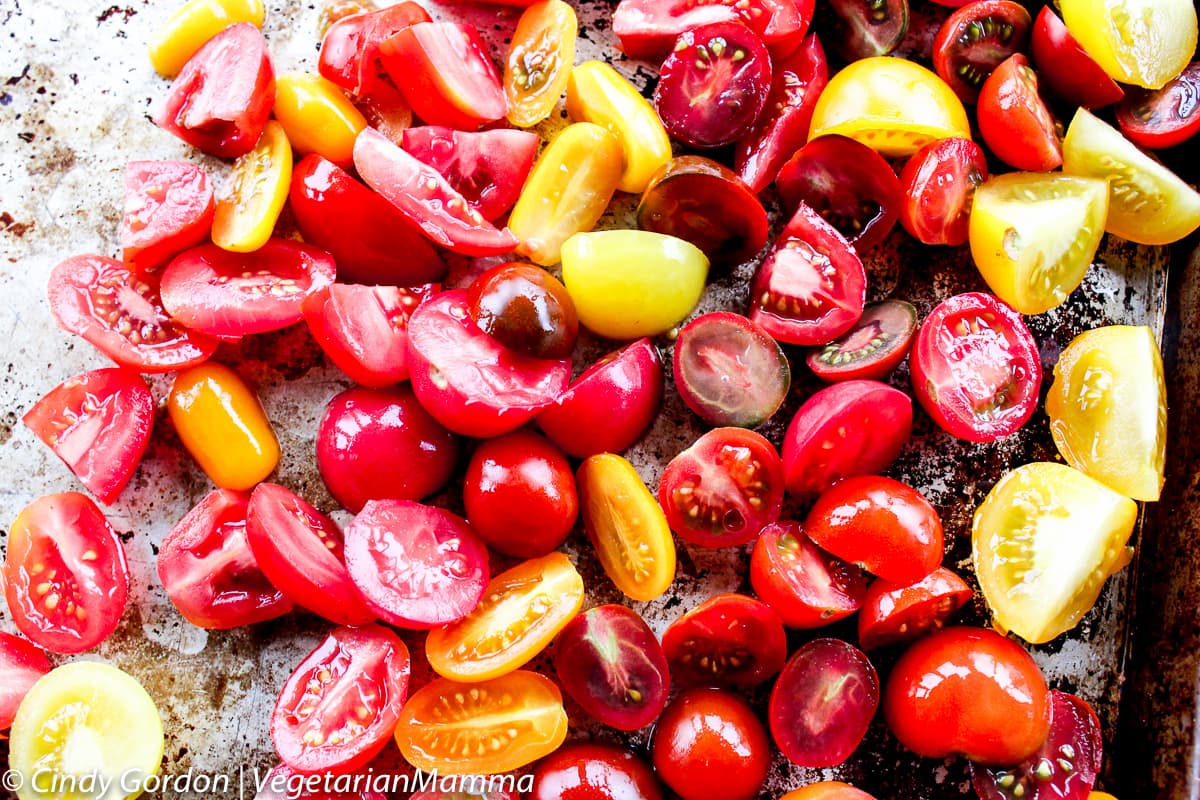 I love the color of these tomatoes! So much goodness right there on that baking sheet! I tossed the sliced tomatoes with some oil olive oil and garlic salt.
Then into the oven they went!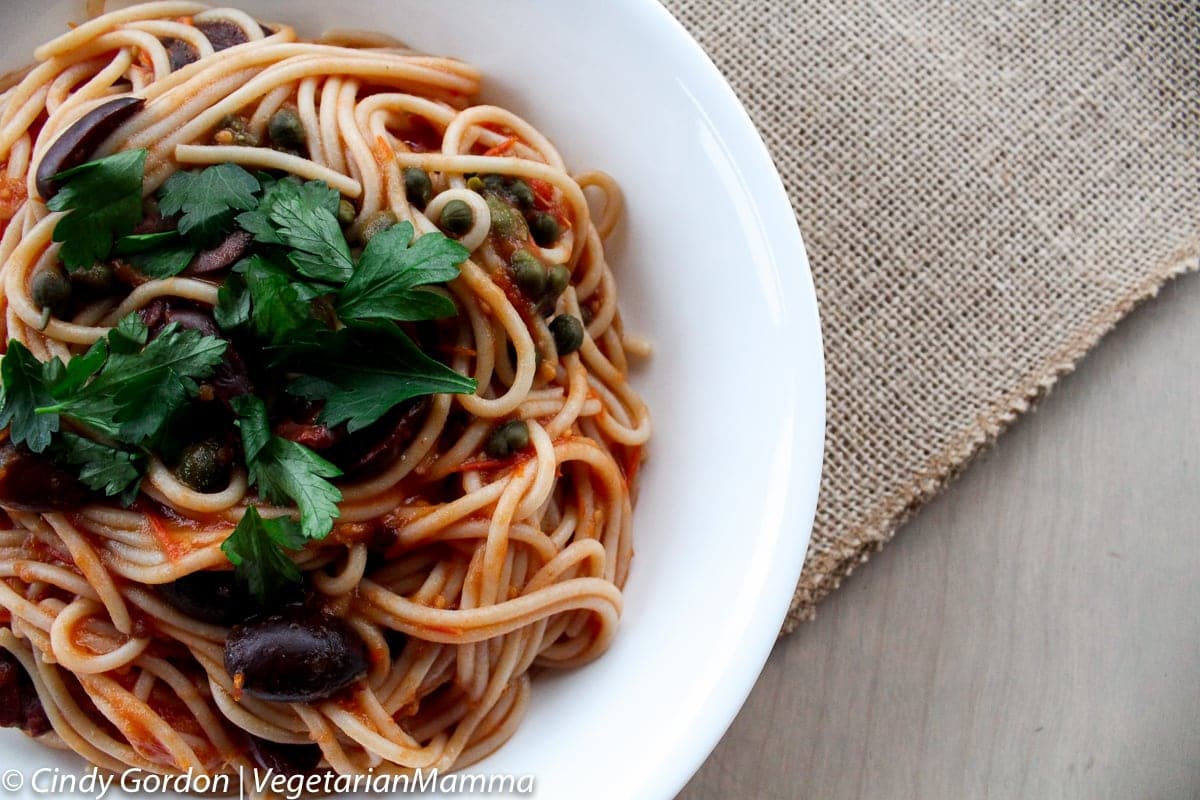 This recipe also boosts some delicious capers and kalamata olives.  Those two are a favorite combo of mine. I use that pairing quite often in my dishes. I love the flavor profile they create when paired together!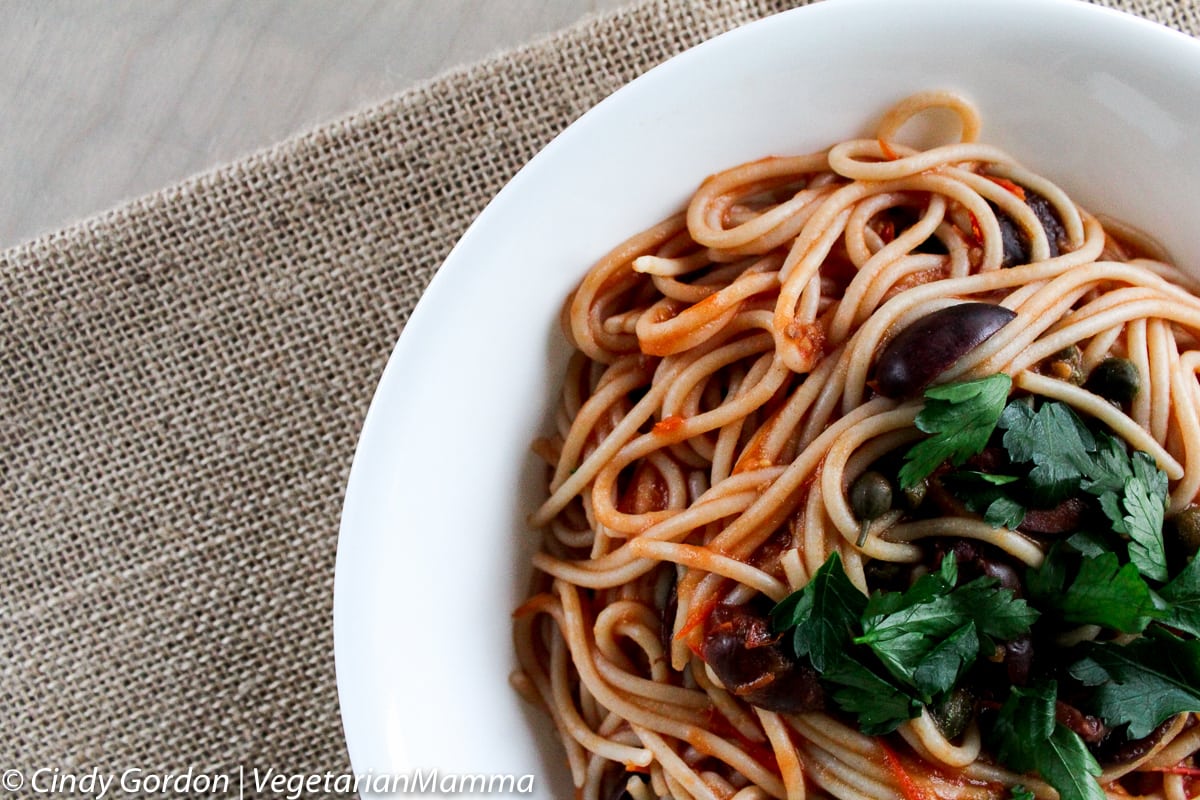 Are you getting hungry? Don't you just want to sink your fork into the picture for a taste? Okay, let's get to that recipe!

Penne with Roasted Tomato Sauce
Author:
Cindy Gordon (Vegetarian Mamma)
Ingredients
1 box of gluten-free spaghetti
3 cups of cherry tomatoes, halved
1 T olive oil
1 t garlic salt
½ c kalamata olives
¼ c capers
Instructions
Preheat oven to 400 degrees F.
Toss sliced tomatoes with olive oil and sprinkle with garlic salt. Roast in the 400 degree oven for 15 minutes.
While tomatoes are roasting, prepare pasta, per the directions on the box and set aside.
When tomatoes are done add them to the pasta. Then add in the olives and capers.
If pasta sticks together you can add in a touch of olive oil (1-2T).
Gently stir to combine.
Top with parsley as a garnish, if you like.
ENJOY!
Hungry for more
gluten-free recipes
?  Be sure to check out our
recipe index
!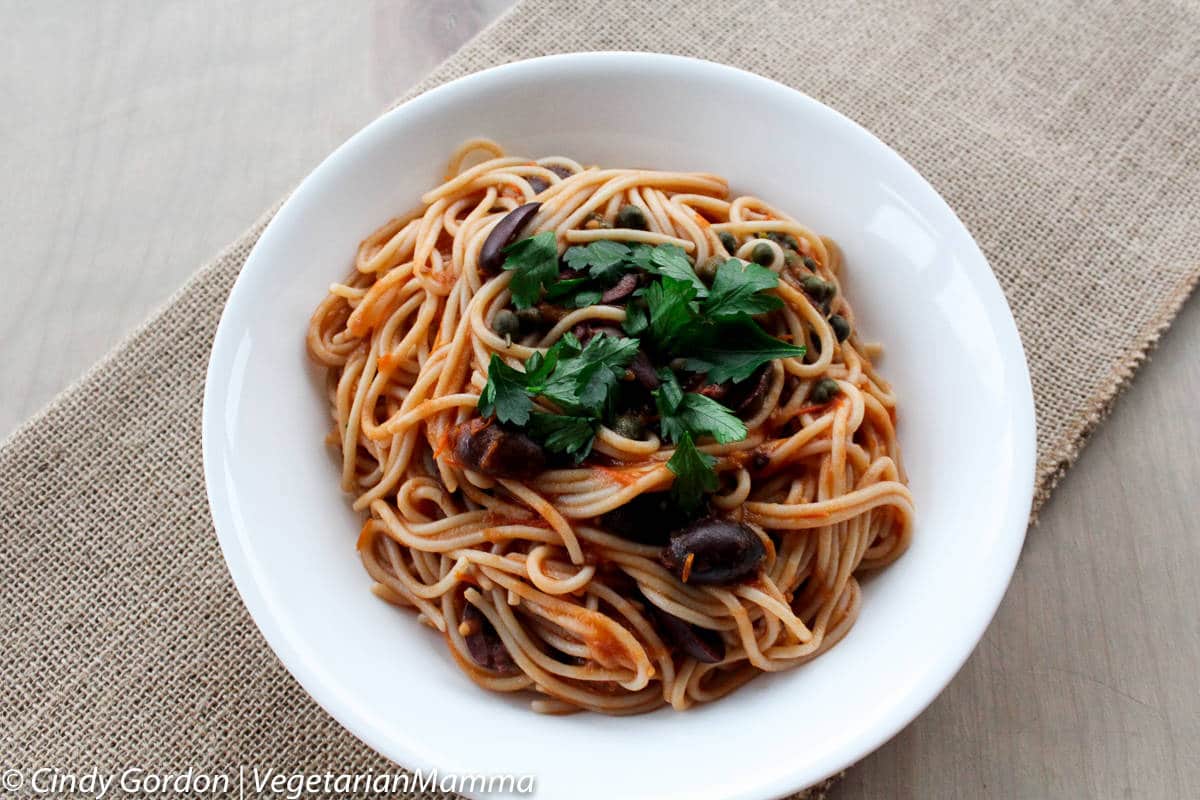 Let's talk! Leave me a comment telling me if you have ever made your own pasta sauce by roasting tomatoes? What else did you add in? Are you a tomato lover?