When mother nature turns up the heat this summer, cool down with a frozen treat from PhillySwirl. These family friendly treats are full of flavor and are void of many allergens.
You see it is that time of year again. School is out, the calendar tells us it is summer and the temperature gauge is seeing new record high temperatures. Sounds to me like it is time to cool down with a tasty frozen treat.  Last summer, we shared about PhillySwirl products.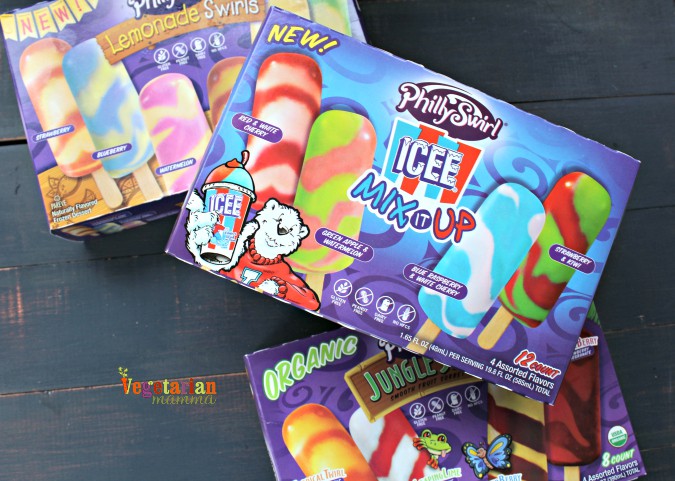 Our family enjoys PhillySwirl products not only because they taste delicious, but they are gluten-free, dairy-free and peanut-free.  That is pretty awesome for a food allergy family.  As you can see from the first picture, even Gia the Dog gives her co-worker PAW of approval.
They now offer selections that are free from artificial flavors!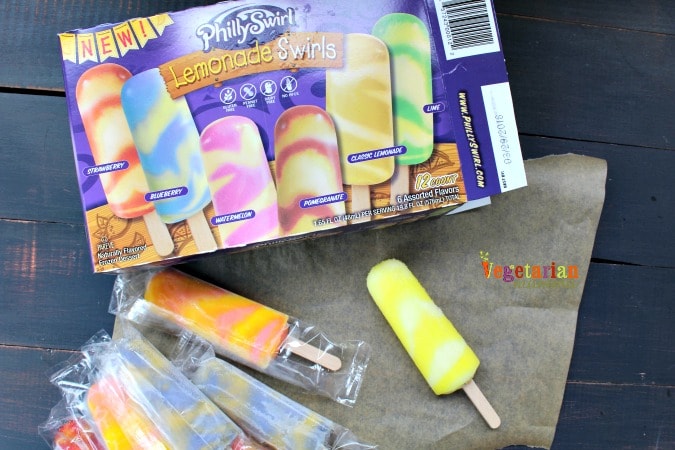 These particular Lemonade Swirls are free from: Gluten, Peanut, Tree Nut, Dairy, Egg, Soy, Fish, Fat, High Fructose Corn Syrup! They come in many delicious flavors:
Strawberry Lemonade
Blueberry Lemonade
Watermelon Lemonade
Pomegranate Lemonade
Classic Lemonade
Lime Lemonade
I was very excited to try these lemonade flavors! I have a new favorite!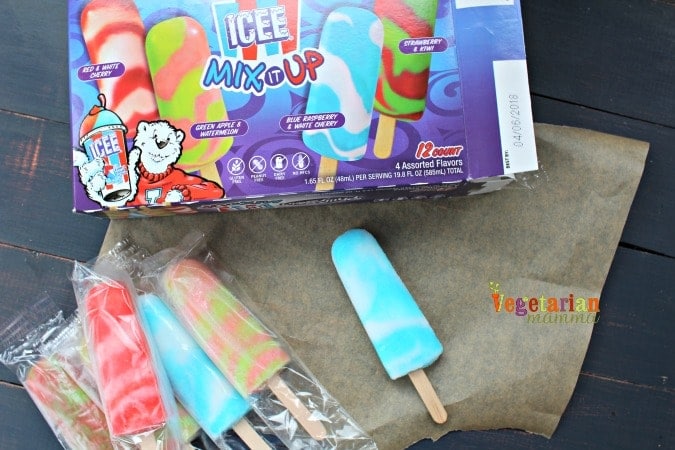 These ICEE Mix It Up popsciles were a HIT! The kids loved them and gravitated to them first! These frozen treats are also free from: Gluten, Peanut, Tree Nut, Dairy, Egg, Soy, Fish, Fat, High Fructose Corn Syrup!
Wondering about flavors?  These pops come in:
Red & White Cherry
Green Apple & Watermelon
Blue Raspberry & White Cherry
Strawberry & Kiwi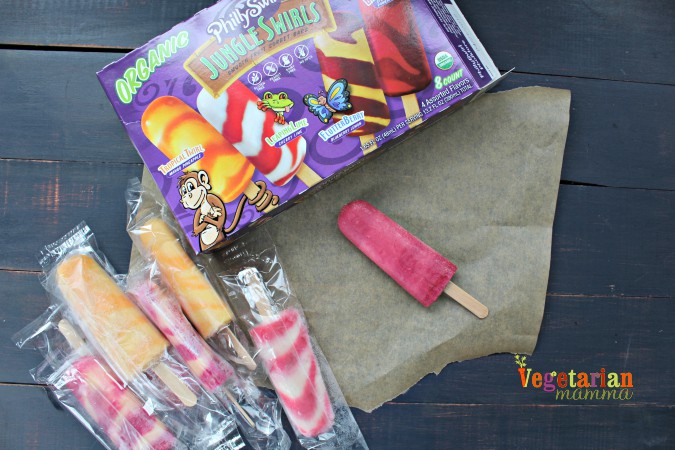 The jungle swirls were the ones I was most excited to hear about! Last when I shared about these treats, the only thing I would have changed was to remove the artificial colors and flavors. Well these jungle swirls DO NOT CONTAIN artificial colors or flavors! They are GMO FREE!  They are also free from: Gluten, Peanut, Tree Nut, Dairy, Egg, Soy, Fish, Fat & High Fructose Corn Syrup!
Flavor Flavor, check out these flavors:
Tropical Twirl – Mango Pineapple
Leaping Lime – Cherry Lime
Flutter Berry – Blueberry & Lemon
Babble Berry- Strawberry Pomegranate
Oh yes and did I mention, all the products I tried are made in a peanut-free facility? Oh yes and these jungle swirls are organic!
There are many stores that you can find these products at such as Meijer, Walmart, Giant Eagle and more. To check all stores, visit here.
To view all products that PhillySwirl offers as well as the nutritional facts for those products, visit here.
Connect with PhillySwirl on facebook to keep up with all the news!
Thanks to PhillySwirl for sponsoring our post! We are so happy to have discovered your products last summer!  LOVE having this delicious option!
Let's talk! Leave me a comment telling me which flavor you would like to try!