Pies and Pints Review
Looking for a delicious gluten-free pizza with a family friendly setting? Look into the Pies and Pints restaurant chain.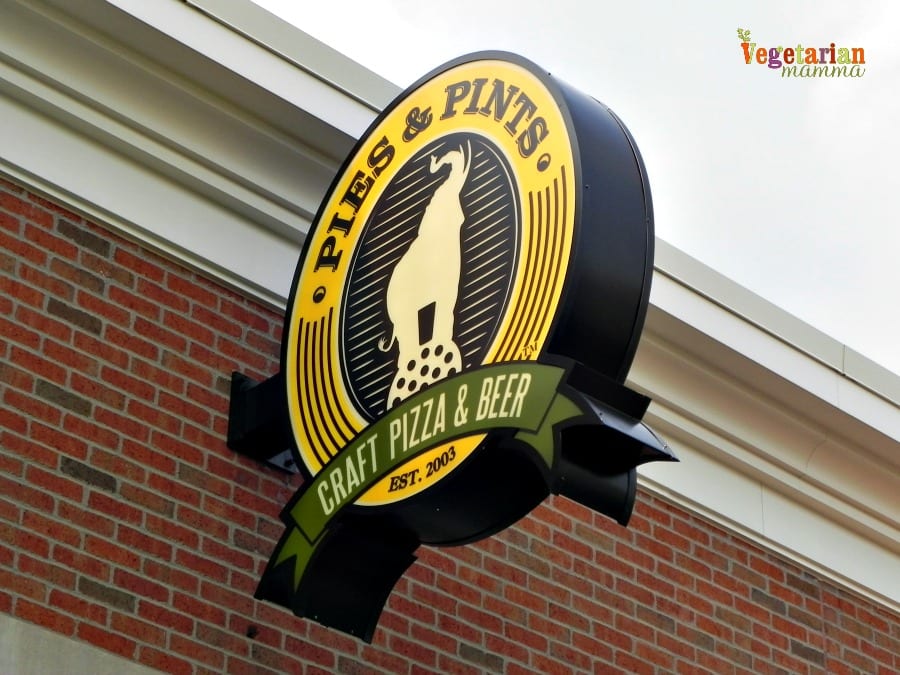 One of my favorite places to dine is Pies and Pints restaurant. This chain is located throughout Ohio, West Virginia and one location in Kentucky. (new locations opening in 2016) The best part of this restaurant is virtually the entire menu can be made gluten-free with only a few exceptions.
The staff is knowledgeable and the food is amazing! Just ask your served about the pies and pints allergen menu or you can check out the pies and pints menu online too!
Pies and Pints Menu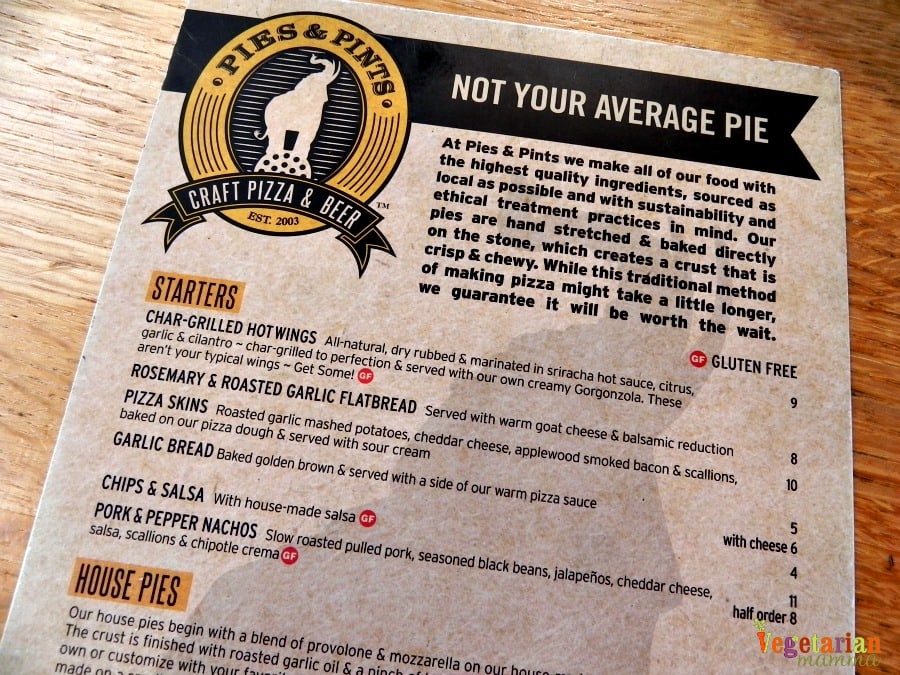 There is a large variety of drinks! (My husband loves their beer selections). Of course my husband who can eat gluten goes straight for the craft beer, especially if it's happy hours Monday- Friday! In Ohio, they have a delicious root beer, to which I am addicted!
Typically, when we visit restaurants we cannot find gluten-free starters. There are several options at Pies at Pints. We even had them make the garlic bread gluten-free for us last time. It was amazing! They take the pizza dough (that is gluten-free) and make it into bread sticks!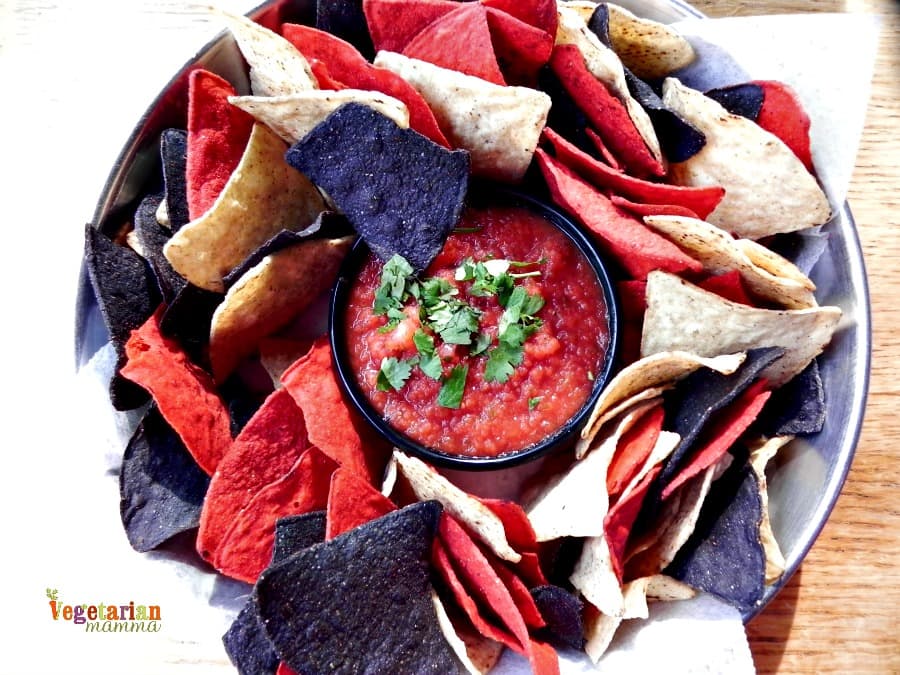 The salsa and chips are a family favorite! Just love the color of those chips!
New Pictures: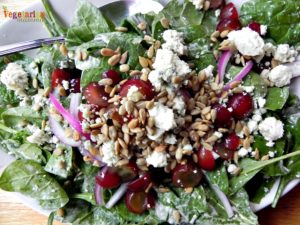 I get this salad every time! I love all the flavors on this salad! YUMMO Seriously, the salad is amazing. I dream about the taste of it! I love the red onions and gorgonzola. I've made this salad at home too but with goat cheese! Either way, it's delicious!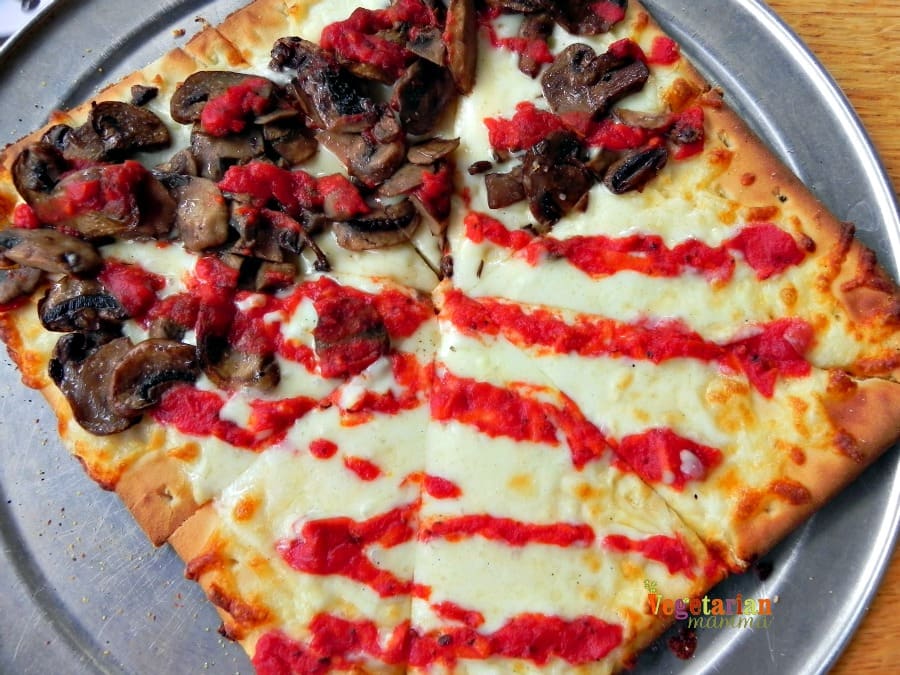 Oh yes and the pizza! We LOVE the pizza. We usually get cheese on one side and some other toppings on the other! Love how they put their sauce on top! Delicious! This gluten free crust is simply amazing! This pizza reheats well too! So if you have leftovers when you leave the restaurant have no fear! It reheats well the next day and of course even tastes great cold! I would recommend that you warm it in the oven! That allows for the crust to stay crisp and not get soggy! You will thank me!
Most locations also have a great outside area as well! Love sitting outside and enjoying the fresh air!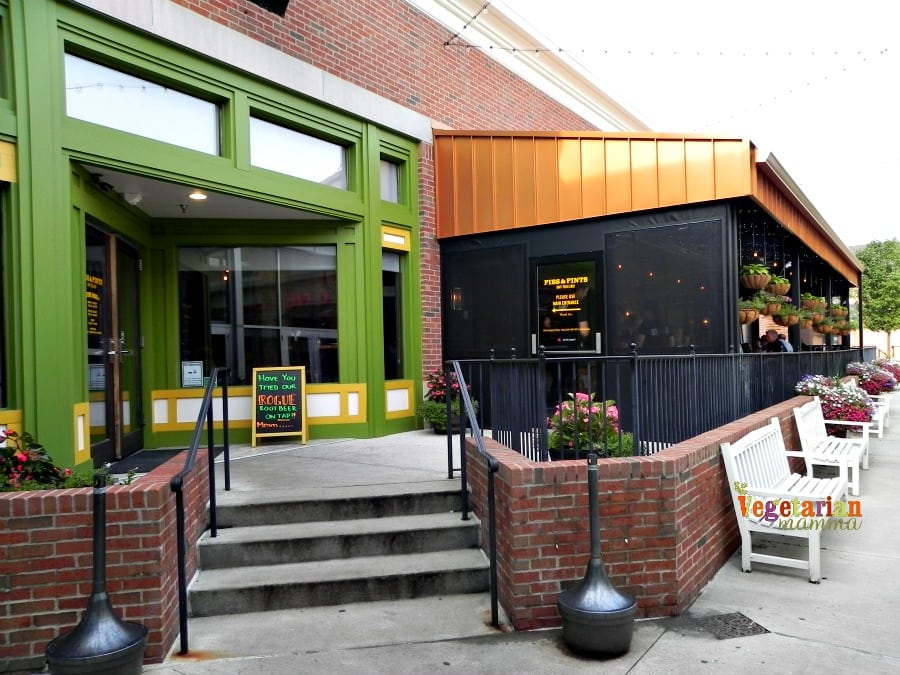 Want to learn more about Pies and Pies and their gluten-free options? Check out their website. Also, if you do not feel like dining in, you can certainly order take out. Give them a call and place your order! Then when you arrive, they usually have to pay for your order at the bar. If it is not ready yet, I would suggest you try the cold root beer they have on tap. I promise that you are going to love it!
Let's Talk! Leave me a comment telling me your favorite pizza toppings? What do you love?