THIS post WAS SPONSORED BY ENJOY LIFE FOODS.
Have you heard the news? If you live in the Midwest, you need to head to Costco immediately! They have restocked their supply of Lentil Chips!
That's right, last year we found Plentils at our local Costco and they are BACK!! All the snack lovers collectively rejoice with happiness!
Wondering WHY I love Plentils? It's pretty simple! They are delicious! Not only do they come in amazing flavors but they are certified gluten-free and free from the 14 most common allergens. Yes that means NO: dairy, soy, nuts, eggs, peanuts, tree nuts, fish and wheat! PLUS MORE!
These chips contain 40% less fat than the leading potato chip! Oh and they are certified VEGAN! The lentil chips have a new formula that makes them lighter, crisper and tastier than ever! You are going to love these!
Let's talk flavors! You can find these delicious snacking chips in six flavors! (affiliate links)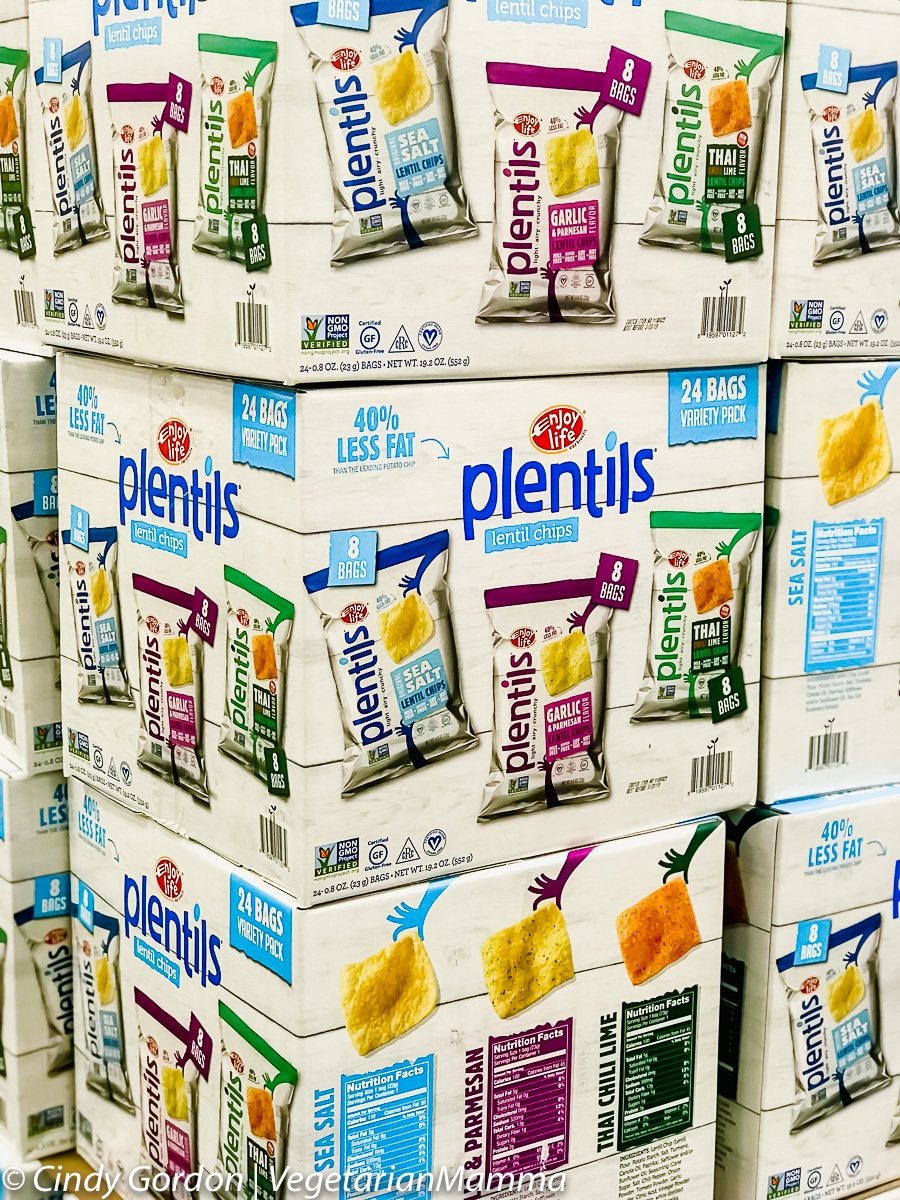 We are so excited that Enjoy Life Foods makes these chips! Wondering why we love ELF?
You may have heard the story before, but if not, let me share it. When my youngest child was diagnosed with multiple food allergies, it was scary.
I was scared at what I could feed him. I am so thankful that I found Enjoy Life Foods. We knew that I could safely feed him anything from their entire product line.
Their products are allergy friendly and their products are NONGMO verified, certified gluten-free, certified vegan and certified Paleo friendly.
Need to know Plentil Facts
Certified gluten free and free from the 14 allergens listed on our packaging
Contain 40% less fat than the leading potato chip
Certified vegan
NEW formula that makes them lighter, crispier & tastier than ever!
Available at Costco in the Midwest
So if you are a snack lover or maybe you have some food allergies that you need to be cautious of, I would definitely check out these Lentil Chips! If you are in the Midwest, head over to Costco today!
Find your store locator HERE.