Our friends over at EZ Tofu Press provided us with one of the fantastic presses to try out! A special thank you to Ben for all his stellar communication about this product!
Now, I will be honest. I never thought I needed a tofu press…until I used it. Now, I won't be without one. I always thought that I got enough moisture off my tofu before cooking, but I was wrong!
Here is a picture of my tofu press in action.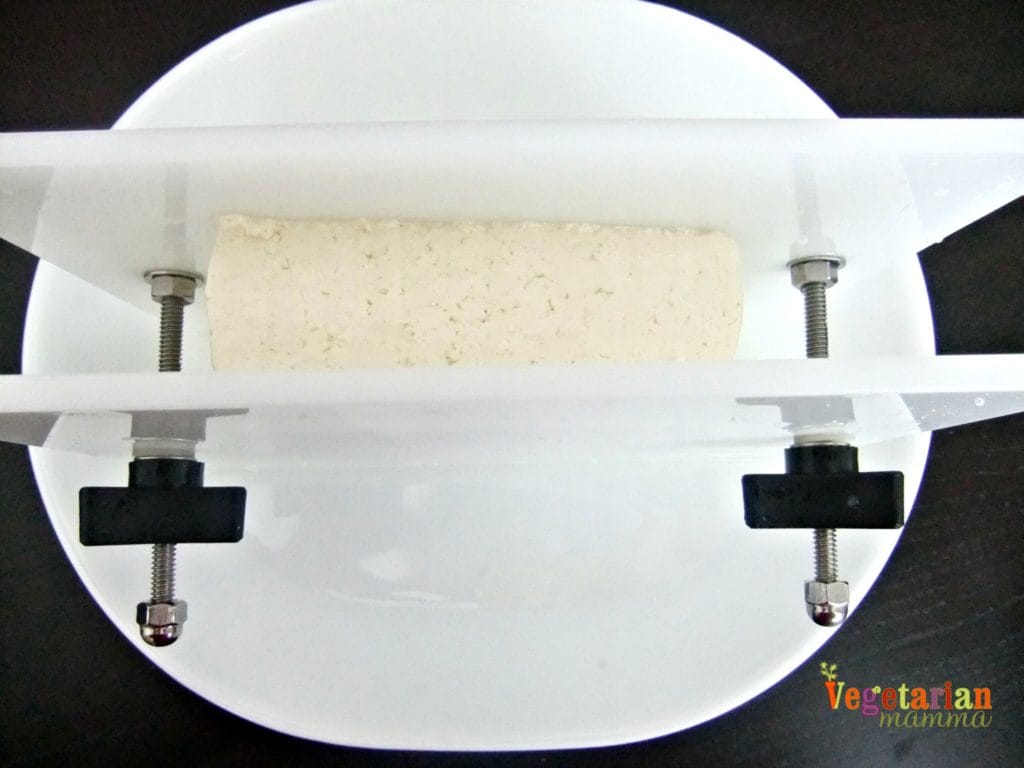 I placed my extra firm tofu between the BPA free boards and gently tightened the stainless steel screws. Then I went about cutting up veggies for the stir fry I was making for dinner. Every 3-4 minutes, I'd go over and gently give the screws another turn. The entire process took about 15 minutes, but that was my time. It can be done quicker. I had a large plate underneath the tofu to catch all the liquid. I was amazed at how much I actually got. The press squeezed out almost 1/2 cup of liquid. I was shocked! Clean up is easy because you can place it in the top rack of your dishwasher!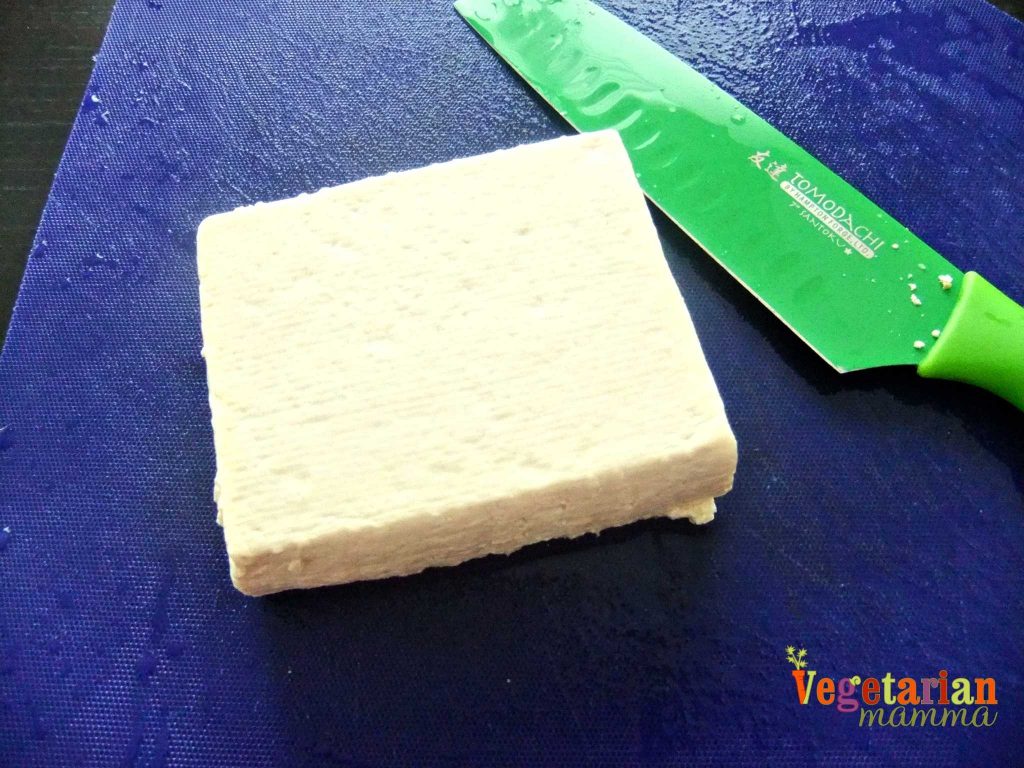 I was amazed at how well the tofu cooked when it had so much liquid squeezed out. I was very impressed at how easy it cooked and how well it stayed together in the pan! I did not noticed a change in taste of the tofu with the extra liquid gone, but the difference in the ease of cooking was enough to sell me!
I want you to know:
The tofu press retails for $26.99 (free shipping on Amazon). That is almost half of the competitor Tofuxpress.

EZ Tofu Press can press virtually all sizes of firm and extra firm tofu.

 Pressing can be achieved in 15 minutes or less. You can prep food and marinade while turning the knobs every 2 minutes over a 10-15 minute time frame.




Presses substantially faster than spring based tofu presses.




Easy to clean- small, compact, dishwasher safe, and fewer parts to break.

Saves on paper or cloth towels!
Here is a great video about the tofu press!
The kind folks at EZ Tofu Press has graciously donated 1 press to a lucky reader! You can enter below using the rafflecoptor form. If you don't see it, wait a few seconds. Give it time to load 🙂