Looking for some quick and easy meals for those busy fall nights? We have got you covered with this easy vegetarian meals.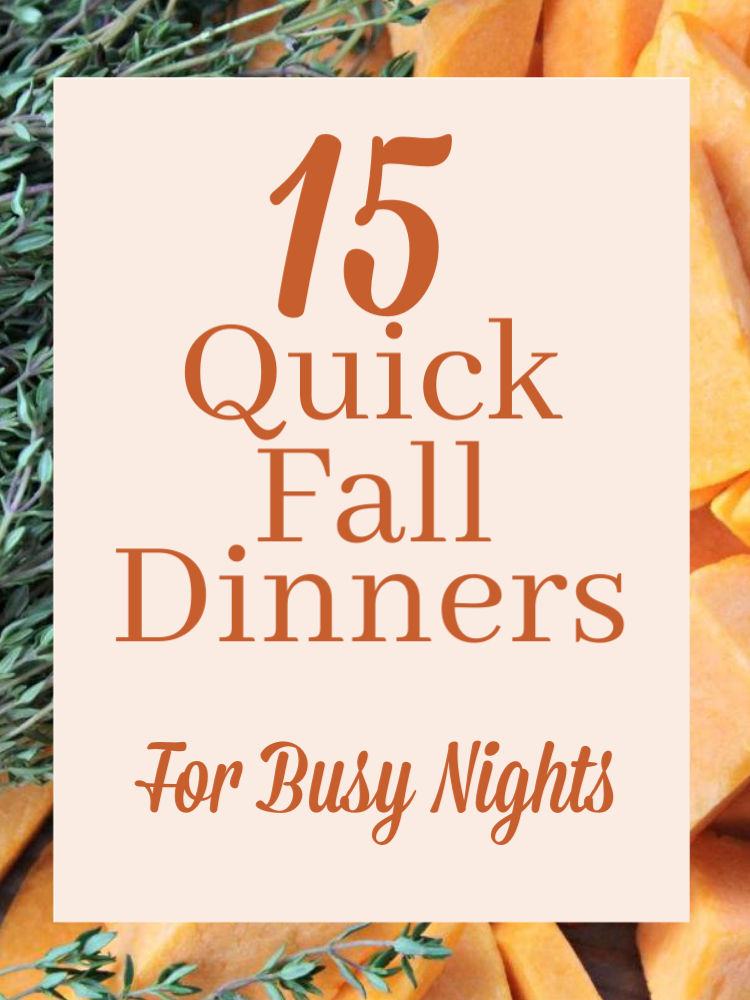 When Summer ends and Fall begins, life starts to get a little bit frantic. There are sports practices and other extracurricular activities for your kids, and new projects at work or at home that keep you busier than normal. You are definitely going to have weeknights where you are strapped for time, and need a dinner recipe that is quick and easy.
I know this feeling all too well! Fall is a crazy time of year, and I have lots of recipes that are perfect for busy weeknights. Here are my favorite Fall dinners for busy nights. Add them to your meal plan, or just Pin them so that you can find them when you're in a pinch!
Do you have an Instant Pot? You can make this chili taste like it was simmering all day, in less than 30 minutes!
One Pot Taco Spaghetti is a delicious and comforting dish that you can whip up in a snap for your family. A great bonus is that there won't be lots of dishes to wash.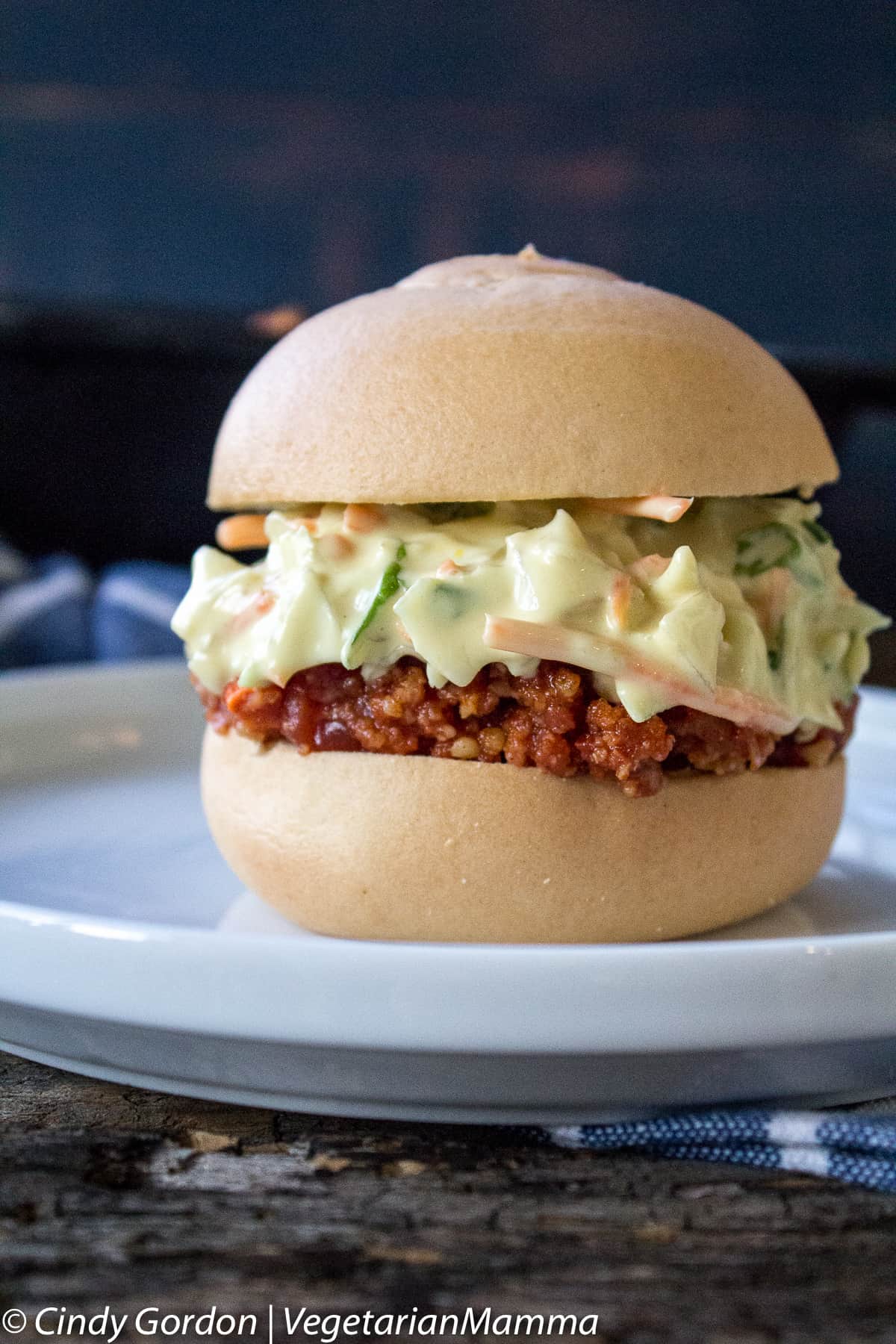 Easy Vegetarian Sloppy Joes are a flavorful twist to your next meatless Monday. Your family will love the texture and flavor of these joes!

Lasagna is an amazing weeknight dinner – you just have to plan ahead! Make this lasagna on Sunday when you have a bit more time, and enjoy it reheated during the week.
Nachos for dinner is a super fun and quick way to get dinner on the table! We use gluten free Plentils for the chips, and add our favorite toppings to make this yummy meal.
This manicotti recipe takes a little bit of time, but it's SO worth it. Try making it on the weekend and eating it leftover, or saving it for a day that you know you'll have some extra time.
A tuna-less tuna casserole comes together quickly on a cold night. Comfort food like this can never disappoint.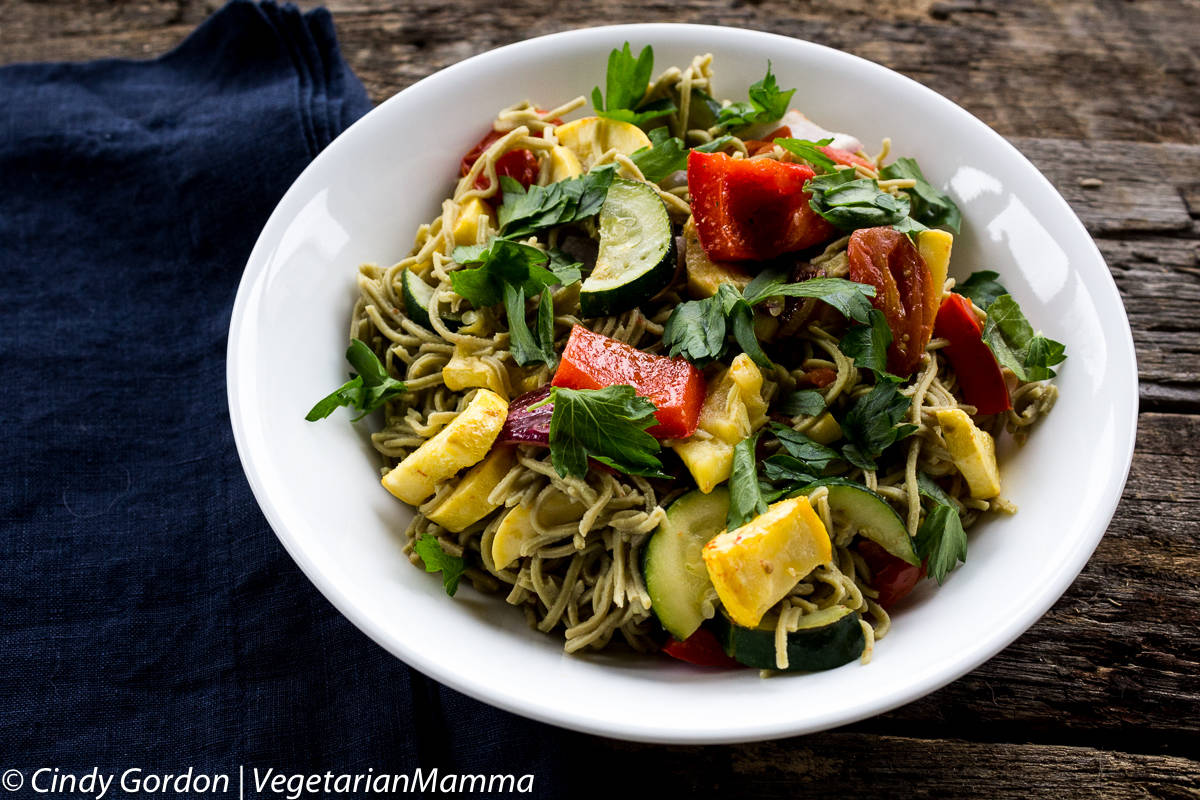 Looking for an easy to make dinner that will fill your belly? This hearty Roasted Vegetables with Pasta is a gluten-free and vegan dish.
This casserole dish certainly lands into the "family favorites" categories when it comes to meals that satisfy on a busy night.
Dreaming of a delicious, creamy pasta dish for dinner? This easy-to-make creamy butternut squash pasta recipe will dazzle your family and friends.
Spaghetti squash are abundant in the fall months. Cook yours ahead of time and warm up with veggies for a comforting autumn meal.
Sandwiches for dinner! My kids love this almost as much as they like Breakfast for Dinner. These fancy grilled cheese sandwiches come together in a snap.
Rice and Bean with Mango Salsa
Enjoy this super simple mexican style meal. A quick blender salsa makes rice and beans a bit more special.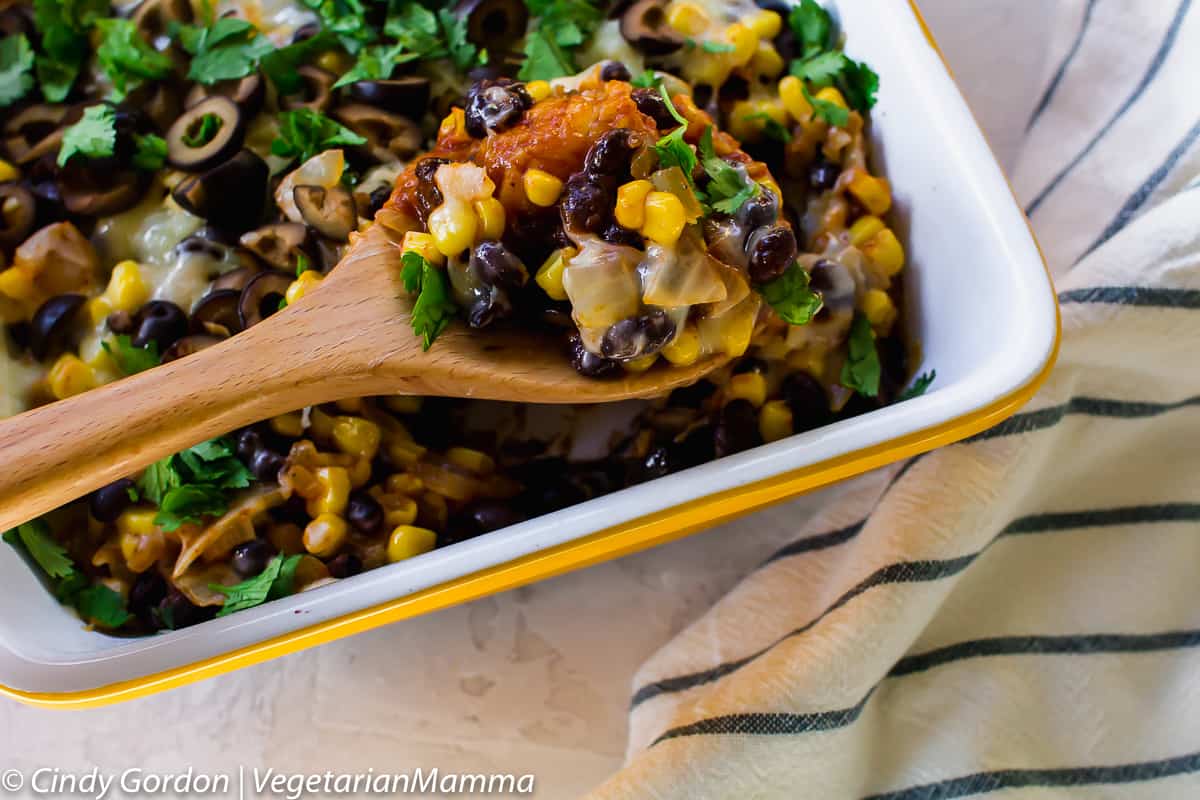 Enjoy my spin on the classic Tator Tot hotdish! Frozen potatoes are a great shortcut in this dish, all you have to do is throw it all together and bake.
It's going to take longer to cook the rice than it will take to stir fry the tofu and veggies. You'll love this super quick Asian inspired meal.
Pin for later: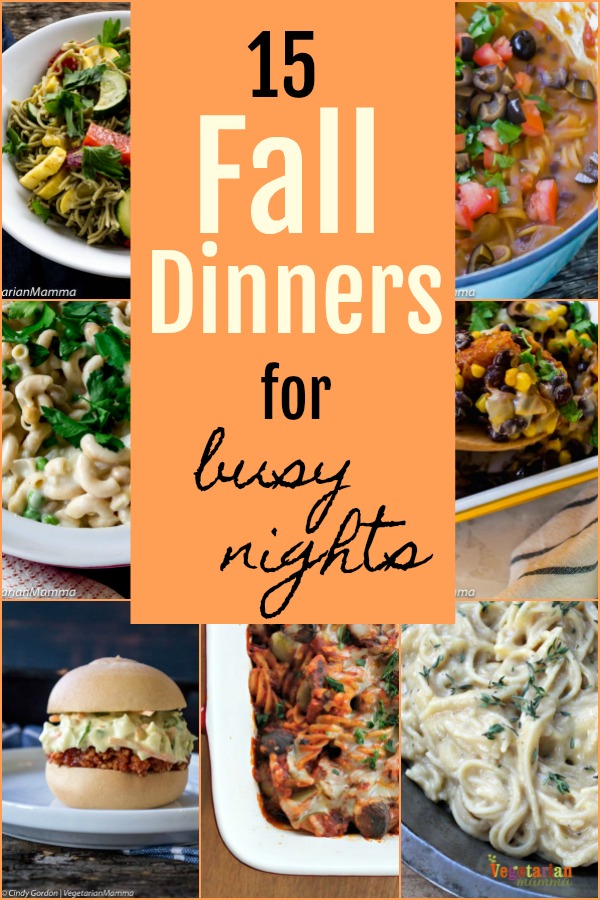 Question: Do you have a favorite weeknight meal? Drop me a comment below and let me know!