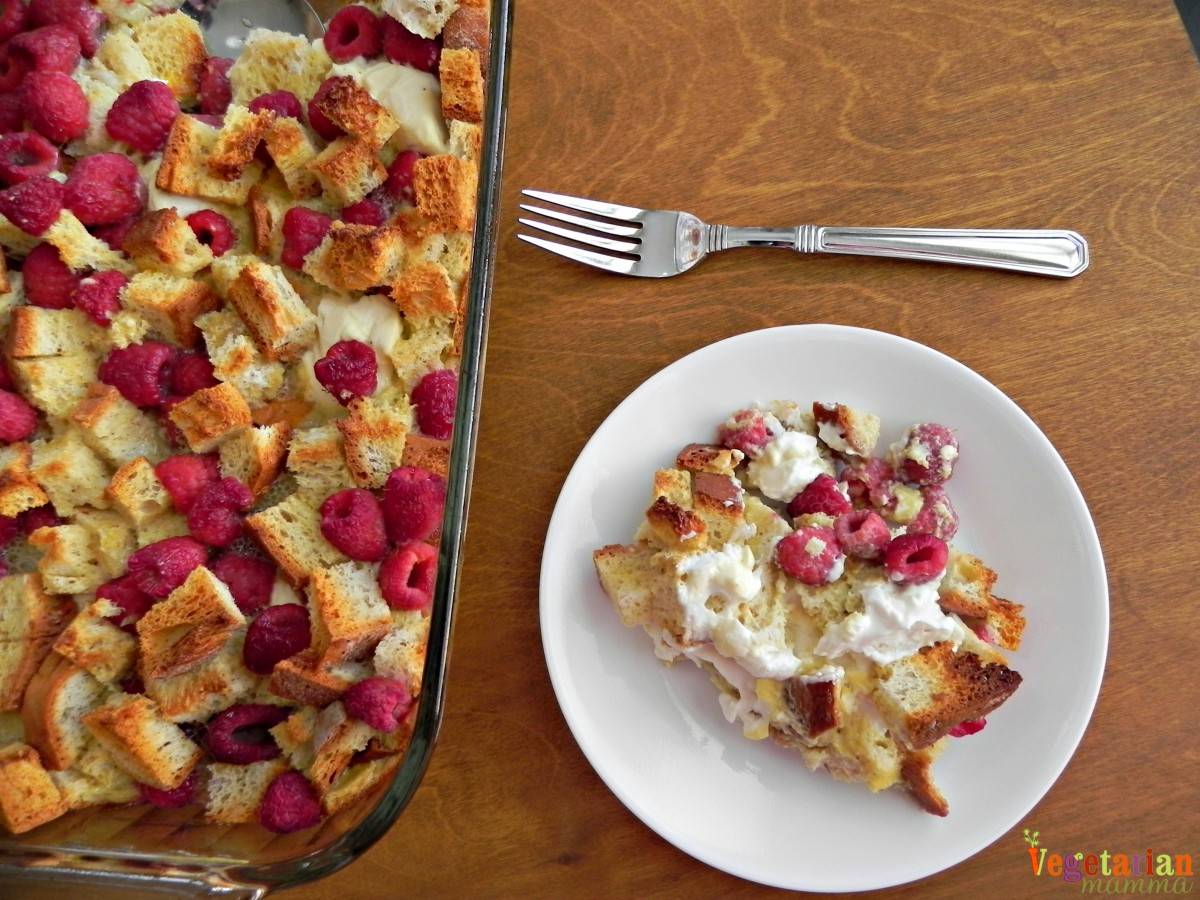 We love breakfast around here.  Matter of fact, my husband typically cooks breakfast/brunch on the weekends!  We love the family time we spend around the kitchen time in our jammies!  This breakfast casserole is very easy to make and very yummy!  You can make it dairy free or with your favorite dairy containing products.
Raspberry Breakfast Casserole – #glutenfree #dairyfree
Ingredients
10 slices of gluten free bread, cubed
8 oz of dairy free cream cheese
2 cups of fresh raspberries
7 eggs
1½ cups of dairy free milk
½ cup of maple syrup
Instructions
Spray a 9X13 pan with oil.
Place half the bread on the bottom of the pan.
Dollop the cream cheese evenly on bread crumbs.
Place half the raspberries on top of the cream cheese.
Top with remaining bread and then remaining raspberries.
Beat eggs, milk and maple syrup.
Pour directly over mixture in pan.
Bake covered at 350 degrees F for 45 minutes.
ENJOY!