Your flight is delayed, now what? Check out these Relaxation Techniques to Use When Your Flight is Delayed! Soon you will be relaxed and ready to think clearly again!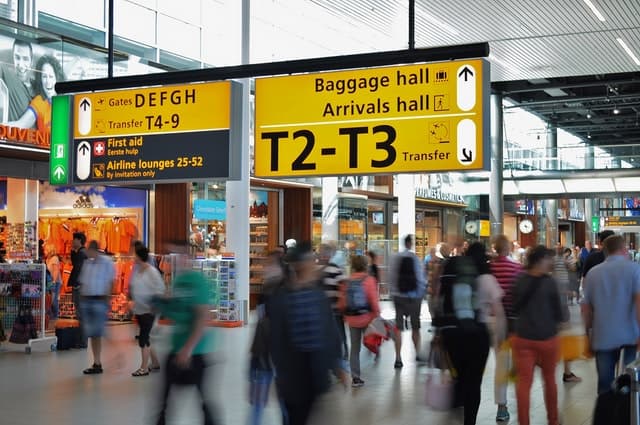 When at the airport, one of the most dreaded words to see posted on your arrival/departure screen is "delayed". We've all been there, right?
Sitting in the waiting area of the airport, ready to get on your flight, patiently waiting…and waiting…and waiting…to only find out that your flight has been delayed for an unknown amount of time.
No further info, no timely updates, just "delayed". At this point in time, you truly have one of two options: To admit defeat and sit and stew and wait in an invisible cloud of anger, or try to find a way to be at peace with the delayed flight by using relaxation techniques.
Trust me on this…choice the peaceful option in which you can discover ways to calm and help yourself work through the situation at hand.
Relaxation Techniques to Use When Your Flight is Delayed
Take deep breaths. Taking deep breaths can help you relax in so many different situations. Breathe in, breathe out…and repeat. And repeat again and again until you feel that heavy emotion that you're working on being lifted off your shoulders. And if that feeling of frustration and anger starts to creep back in again at a later point in time, start your breathing technique again and keep doing so as long as you need to.
Go for a walk. The airport is a large place with plenty of room to walk and explore. If you find that you're becoming stir crazy and are just sitting around and waiting for further information about your already delayed flight, it's time to take a stroll for a change of scenery. Walking is a great stress reliever and it helps you not feel like such a sitting duck as well.
Write it out. Journaling is a great way to let those frustrations fly. (unlike your delayed flight…) If you have words in your mind that are taking up space and you need to let them out, why not write them out to help you relax a bit? You may be surprised how truly relaxing and freeing it can be to write out your thoughts and emotions!
Meditate. Simply sit down, close your eyes, and think happy thoughts. The power of the mind is a beautiful thing. Thinking positively can overcome your negative thoughts and feelings each and every time. Sit in your seat, open your mind up to go to a positive place, and think those happy thoughts.
Use your phone to your advantage. Sometimes in life, things happen that are literally out of your control. When that happens, even though it can be hard to understand that there isn't anything you can do, you can sit down and just play a few games on your phone. While it may seem like you aren't doing anything by making that choice, the fact is that you are doing what you need to do to relax. Playing a game or surfing the web is not only a great way to relax, but it's also a great way to pass the time as well.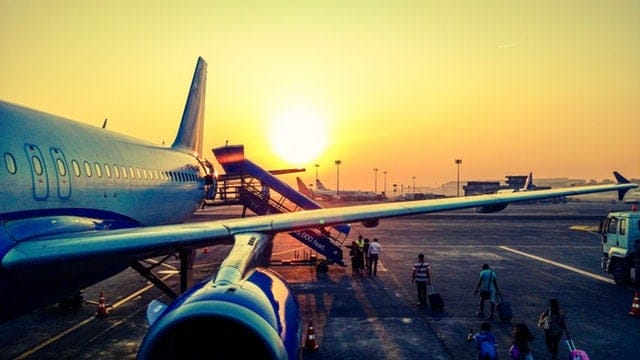 Finding out your flight is delayed is no fun for anyone. When it does happen, there is nothing that you can do besides doing your best to find a way to relax and stay positive.
Try a few of the suggested relaxation techniques above and see if any of them help you during your times of stress. And who says you have to do just one?
Combine a few of them to see if that helps you relax even quicker! You may be pleasantly surprised with how much more centered you feel just by enabling yourself to relax quickly and easily! Love to travel? Do check out our travel section!
Let's talk! Leave me a comment telling me any strategies that you have used?
What has been helpful for you?