Risotto is a classic dish that can be made with many variations. This roasted asparagus risotto is creamy and delicious. It boasts the flavors of spring asparagus.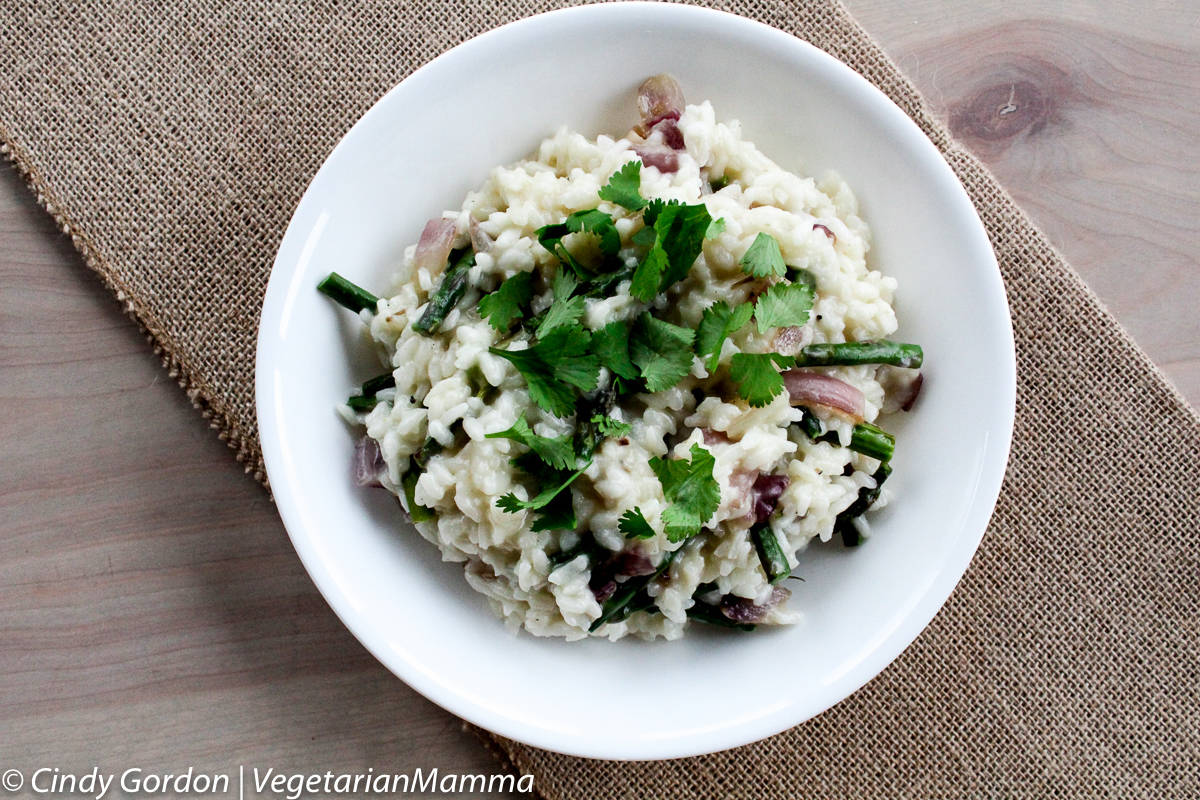 You all know that I seem to have an obsession with roasting vegetables and with risotto, so why not combine the two? That makes sense, right? I thought so!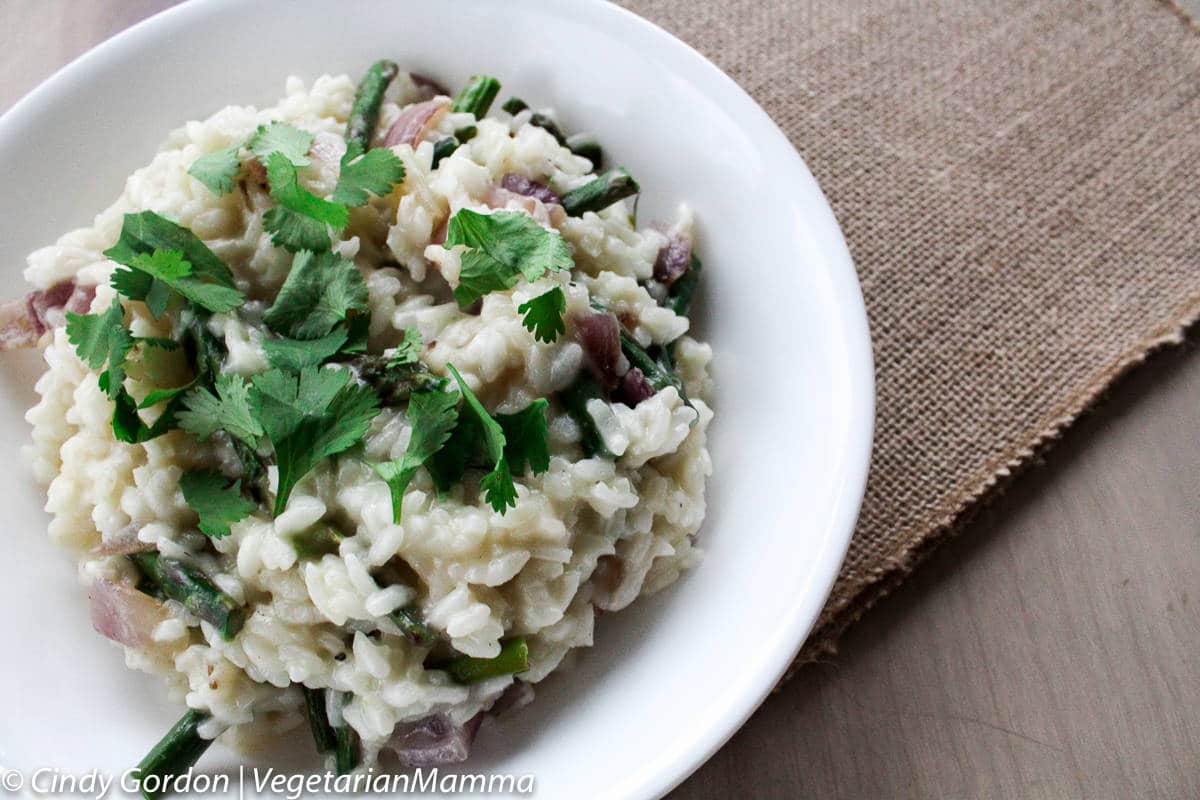 Asparagus is pretty abundant right now, so that makes this dish even more enticing!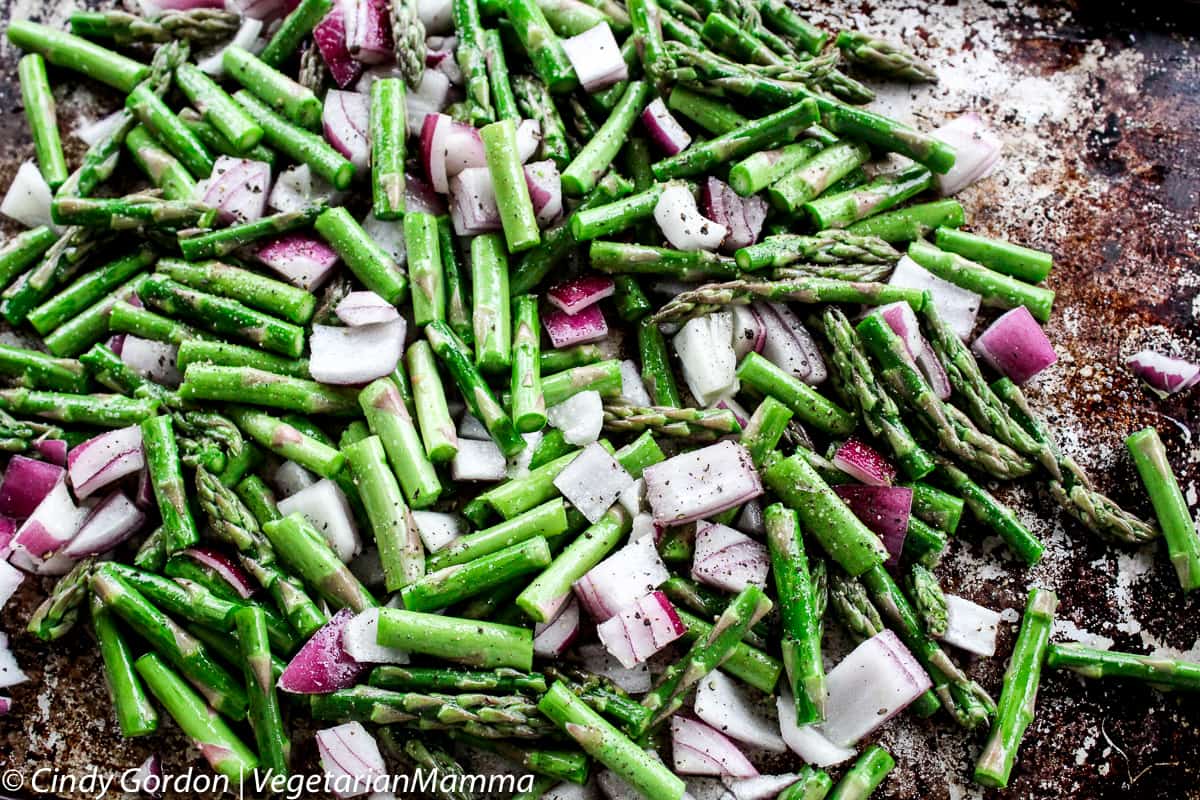 I can't help myself to declare that these vegetables are simply beautiful. That beautiful spring color in that asparagus and that deep purple of the onion! WHOA! Be still my vegetarian heart!  Those veggies are ready to be roasted!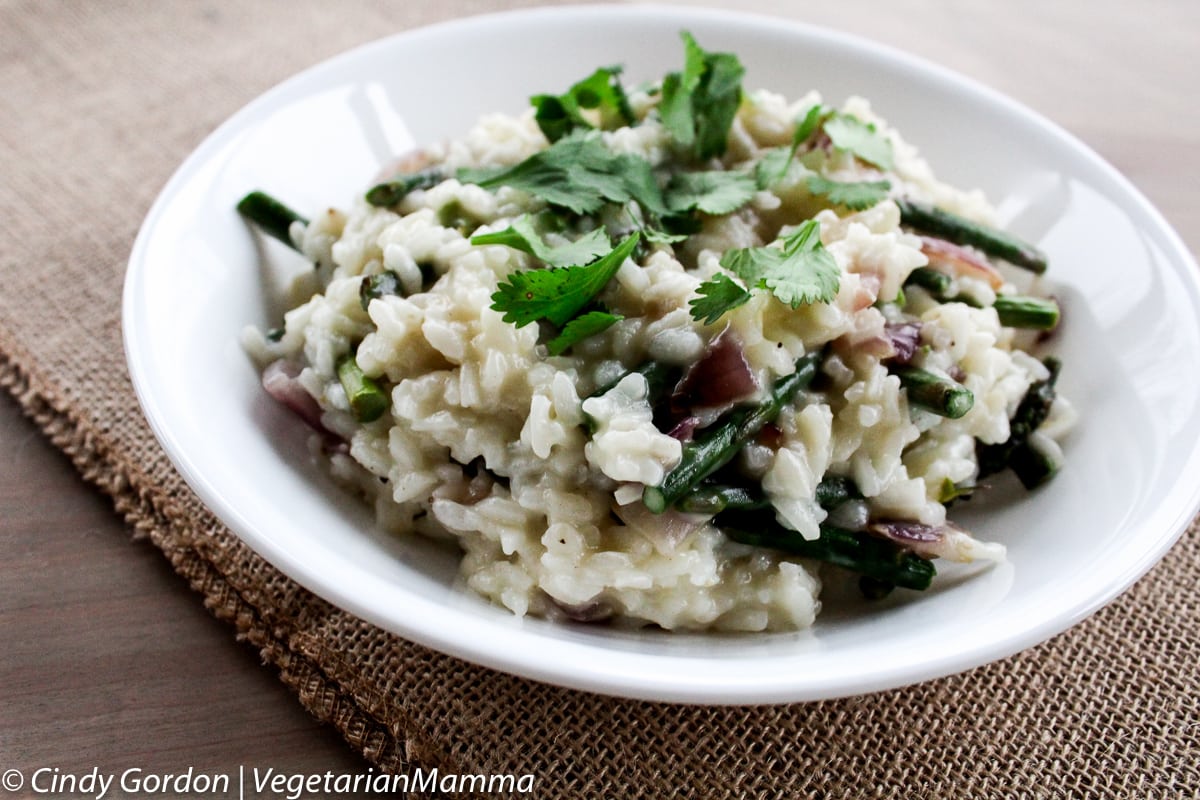 Ready to see just how easy this recipe is?

Roasted Asparagus Risotto - the perfect dinner
Author:
Cindy Gordon (Vegetarian Mamma)
Ingredients
3 c asparagus pieces (1 inch pieces)
½ c red onion, diced
1 T olive oil
3 tablespoons butter
2 cups arborio rice
½ cup of your favorite white wine
6 cups vegetable broth
½ cup of finely shredded cheese (I used a combo of fontina and parm)
salt and pepper to taste
Instructions
Combine the asparagus, red onion and olive oil. Mix until all pieces are coated. Roast in conventional oven at 400 degree F for 15 minutes. Set aside.
Melt butter in pan. Add dry rice and saute for 1 minute.
Next, add your wine to the pan. Let the liquid cook down for about 1 minute. Next, add 2 cups of veggie broth. Let the broth cook down while you continually stir to avoid any burning. Once the liquid has been cooked down, add 2 more cups. Continue with this process until all your liquid is gone and your rice is soft. This process should take about 20 minutes.
Finally, season with salt and pepper, stir in the roasted asparagus and red onions. Stir to combine!
Remove from heat and stir in the cheese! ENJOY!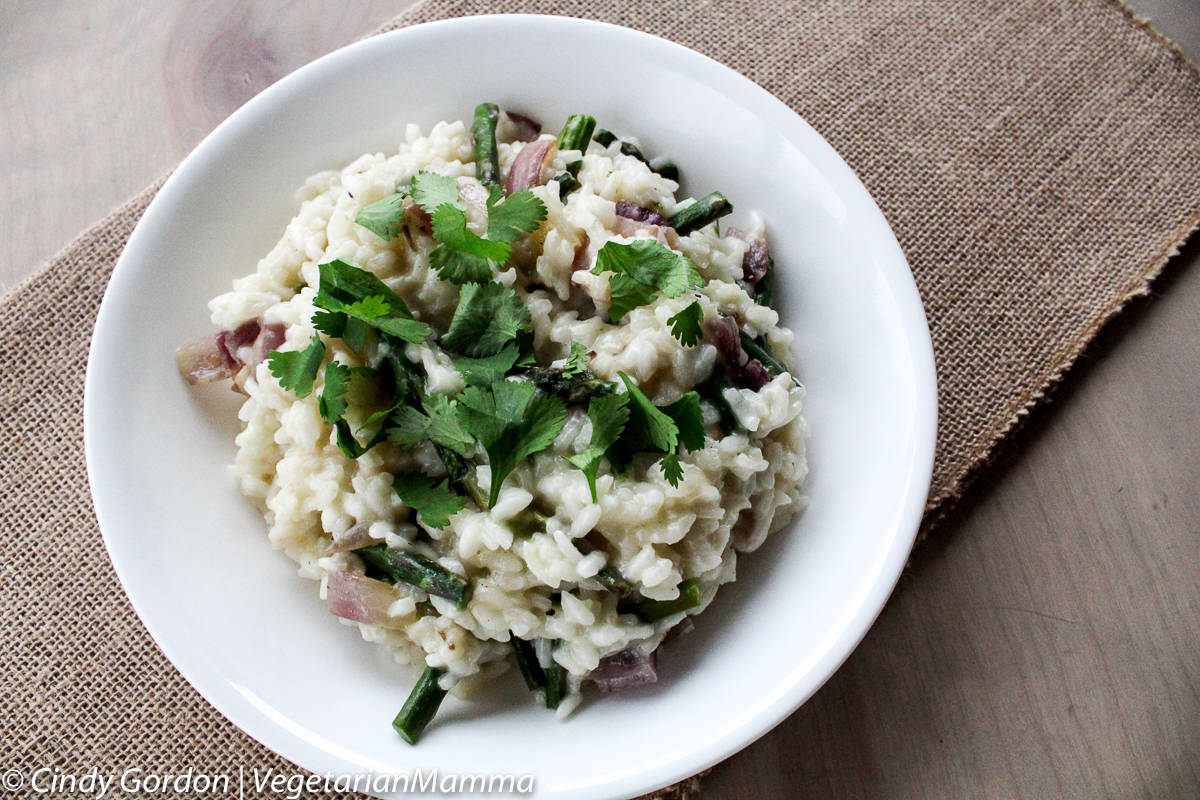 Check out our other risotto recipes.
Visit our Amazon store to see our favorite kitchen equipment and gluten free food allergy products! *This post does contain an affiliate link.
Let's talk! Have you tried to make your own risotto before? How did it turn out? What vegetable did you feature in your dish?