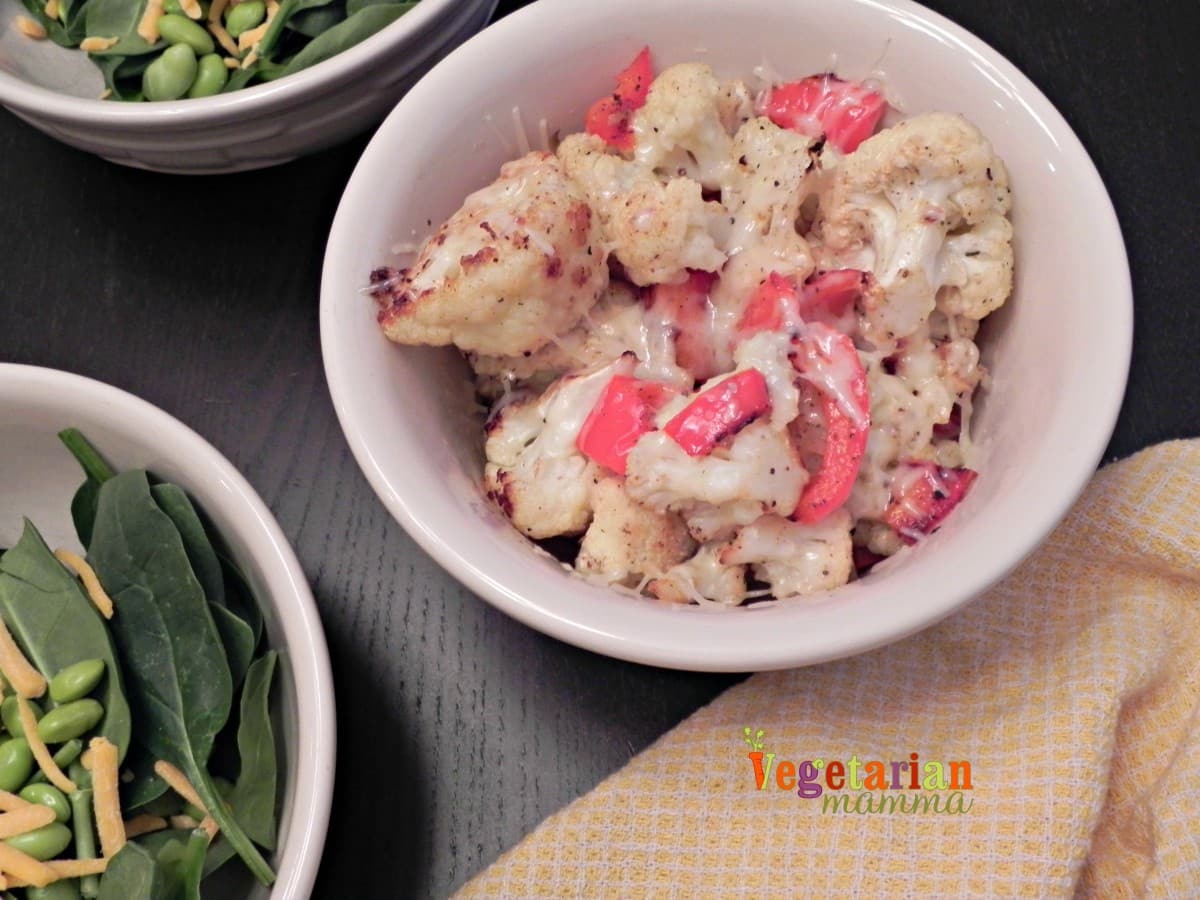 We have really been working as a family to incorporate additional vegetable side dishes into our meals!  We try to mix it up so the kids will enjoy (hopefully) trying new things!  They are going through a bit of a picky stage now.  This recipe can be made dairy free by using vegan parm.  GO Veggie! makes a great vegan parm!
Roasted Cauliflower and Peppers – #glutenfree
Ingredients
1 head of cauliflower, stem and leave removed and cut into small florets
½ bell pepper, diced
¼ t onion powder
¼ t all purpose seasoning
½ T olive oil
¼ cup parm
Instructions
In an oven safe bowl, toss together cauliflower, bell pepper and spices.
Roast in 400 degree F oven for 25 minutes.
Remove from oven and sprinkle parm cheese on top.
Place back in oven for 5 minutes.
ENJOY!