Roasted Tomato Sauce with Pasta is a delicious comfort food dish. It is hearty and flavorful with simple ingredients.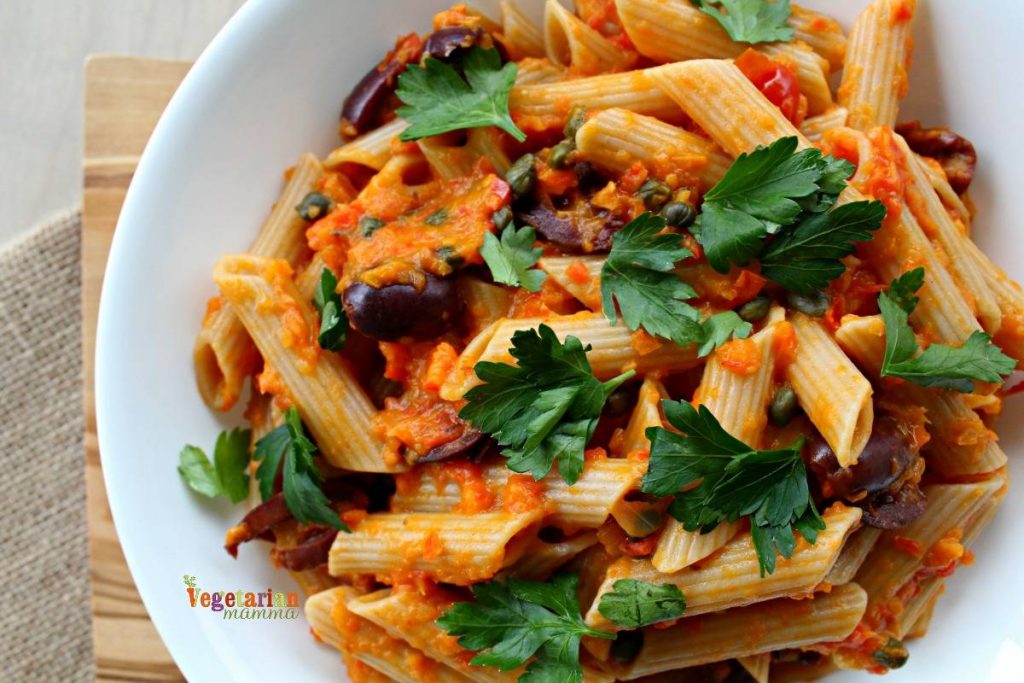 There is just something about pasta that makes it a comfort food to me. I also love to roast just about every vegetable. Combine those two and you have the perfect match- up.
For this comfort food recipe, we are sharing how to make an easy roasted tomato sauce! We like to keep our ingredient list simple!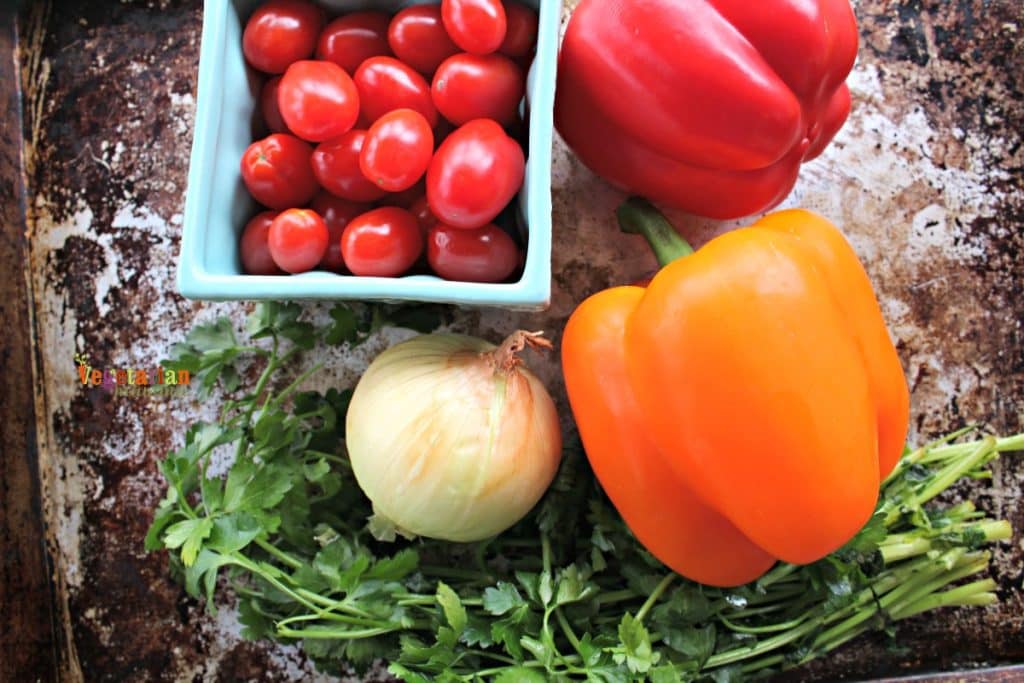 This mouthwatering roasted tomato sauce features cherry tomatoes, bell peppers and onions as a base! It also includes two secret ingredients!

I have actually used products from Jeff's Naturals for a long time now. My pantry is always stocked with them! The products are all certified non-GMO, certified gluten free and certified vegan (*excluding the cheese stuffed olives). All products contain no preservatives, additives, sulfites, artificial colors or flavors. (be sure to check out the giveaway at the bottom!)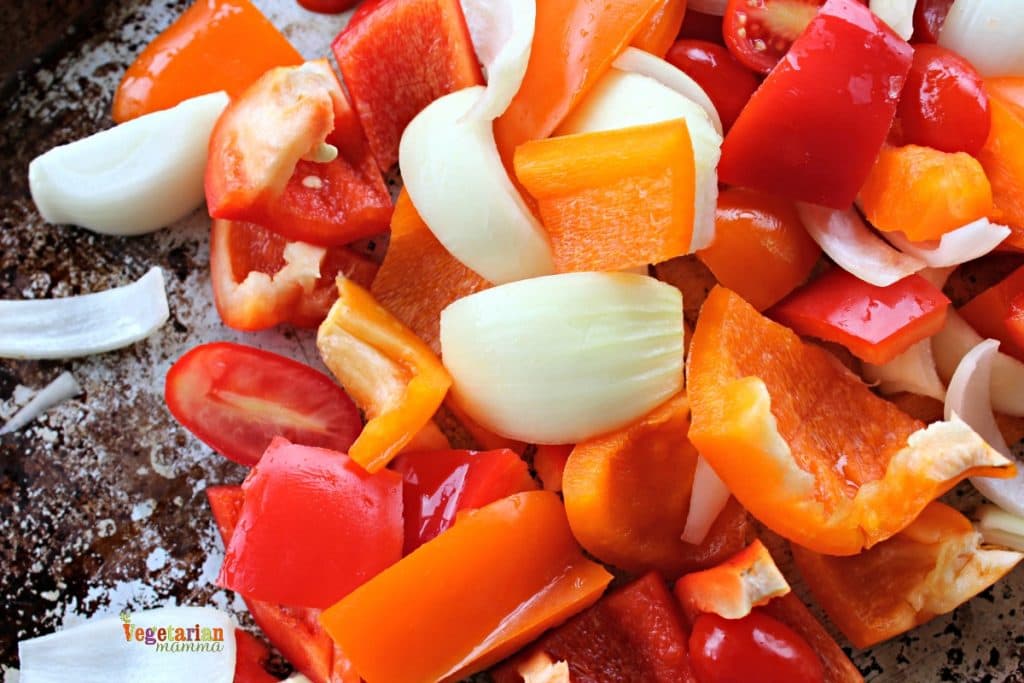 I love the beautiful colors before and after roasting! The smell is even more amazing!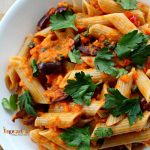 Roasted Tomato Sauce with Pasta
Instructions
Prepare the gluten-free pasta, per the directions on the box. Set aside.

In a rimmed baking sheet, toss the tomatoes, bell pepper and onion with olive oil.

Sprinkle mixture with garlic salt.

Roast tomato mixture at 400 degrees F for 15 minutes.

Remove from oven and let rest for 10 minutes.

Place tomato mixture into blender. Blend until smooth.

Toss sauce with cooked pasta, olives and capers.

Garnish with fresh parsley.

ENJOY!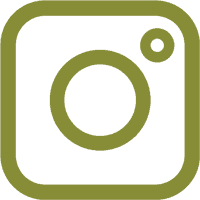 Did you make this recipe?
Be sure to snap a picture and post it to Instagram with the hashtag #VegetarianMamma! I love seeing our recipes being recreated!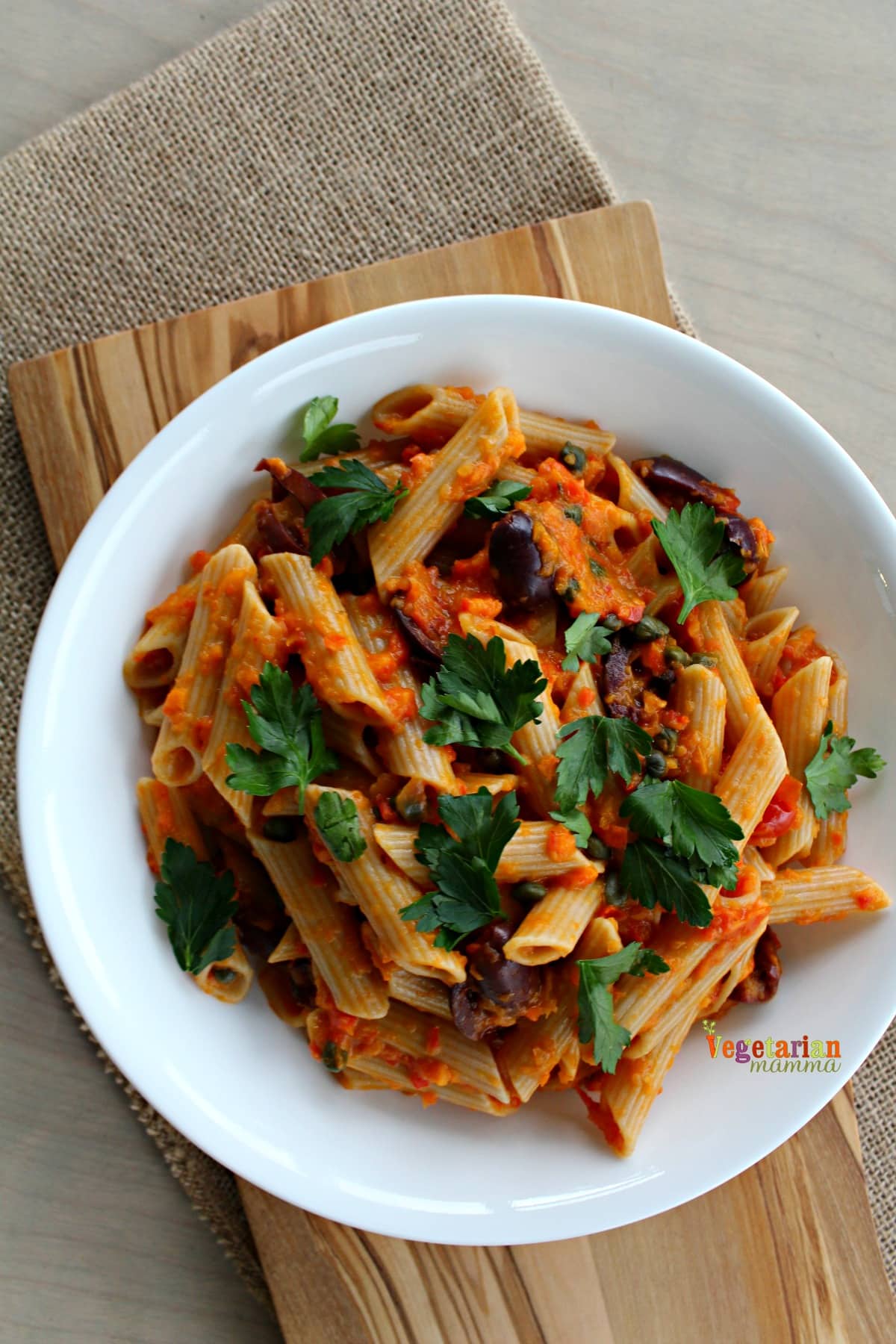 Want to know about the giveaway? Then you can try these amazing products too!
2017 is just around the corner, wouldn't you like a fresh start? Enter to win a $500 gift card to your local natural food store along with a Paderno 4-Blade Spiralizer, two vegetarian cookbooks (one is MINE!) and a generous supply of all-natural olives, peppers, capers and sun-dried tomatoes to stock your pantry: #JeffsNaturalsGiveAway
This is a MUST WIN giveaway!  Enter here.
Thank you to Jeff's Natural for sponsoring this post and including us in the amazing giveaway!
Let's talk! Leave me a comment telling me if you have ever made your own tomato sauce from scratch? Have you ever roasted tomatoes? Have you tried Jeff's Naturals before?