What is a Salt Spa and What Can it Do For You? Most notable are salt therapy's ability to improve respiratory issues like allergies, asthma, and bronchitis and more.
Have you heard any of the recent buzz about salt spas or salt therapy? Popular in Europe and the Middle East, where they've been used for thousands of years, salt spas are just recently becoming available in the united states. The basic premise of a salt spa is that patrons breathe in salty air in order to promote health in a number of ways. This type of salt therapy is called Halotherapy (halo means "salt" in Greek), and has been shown anecdotally and scientifically to aid in the treatment of many different physical and emotional ailments.
Most notable are salt therapy's ability to improve respiratory issues like allergies, asthma, and bronchitis, as well as help ease the symptoms of eczema. To understand how this works, you first need to understand how salt works with our bodies.
Salt levels in and on our bodies affect everything from cell activity to blood sugar levels, to mental energy and activity. The salt in halotherapy works in two ways. First, salt emits negative ions, which are said to heal the damaged cells in your body because they are made primarily of positive ions. Second, the salt that you'll breathe in while in salt therapy is said to be antimicrobial, antiviral and antifungal. These properties allow it to detox both the skin and the respiratory system.
I feel very lucky here in Central Ohio to have a local salt spa.  The City Salt Spa was opened by a mom, who after much research and frustration, wanted to find a natural way to cure her son's recurring sinus and ear infections. She was amazed after taking him to a salt spa in another part of the state that his runny nose had stopped and he had less ear pain. This mom, Jessica, is also an R.N., and saw the potential that halotherapy had to help the patients she saw every day. Three years after first visiting the salt spa with her son, Jessica and her husband opened the City Salt Spa and they have been helping people here ever since. Their most recent clients have been myself and my son who has asthma. We are excited to see how long term use of halotherapy will help with his condition and have seen improvements so far.
Like many salt spas, City Salt Spa has multiple separate salt rooms. The adult salt therapy room is a quiet, relaxing room that can comfortably fit 6 people at once. Adults relax in reclining chairs in a room lined with Himalayan salt bricks, while aerosoled salt is pumped into the air. Typical sessions in here last 45 minutes. For those who prefer privacy, a private room is also available. The room where my son and I have had treatment is their kids room, which is really fun. The room floor lined with "sand" which is really just finely ground salt. Kids can play during their session – since we all know how good most kids are at relaxing properly!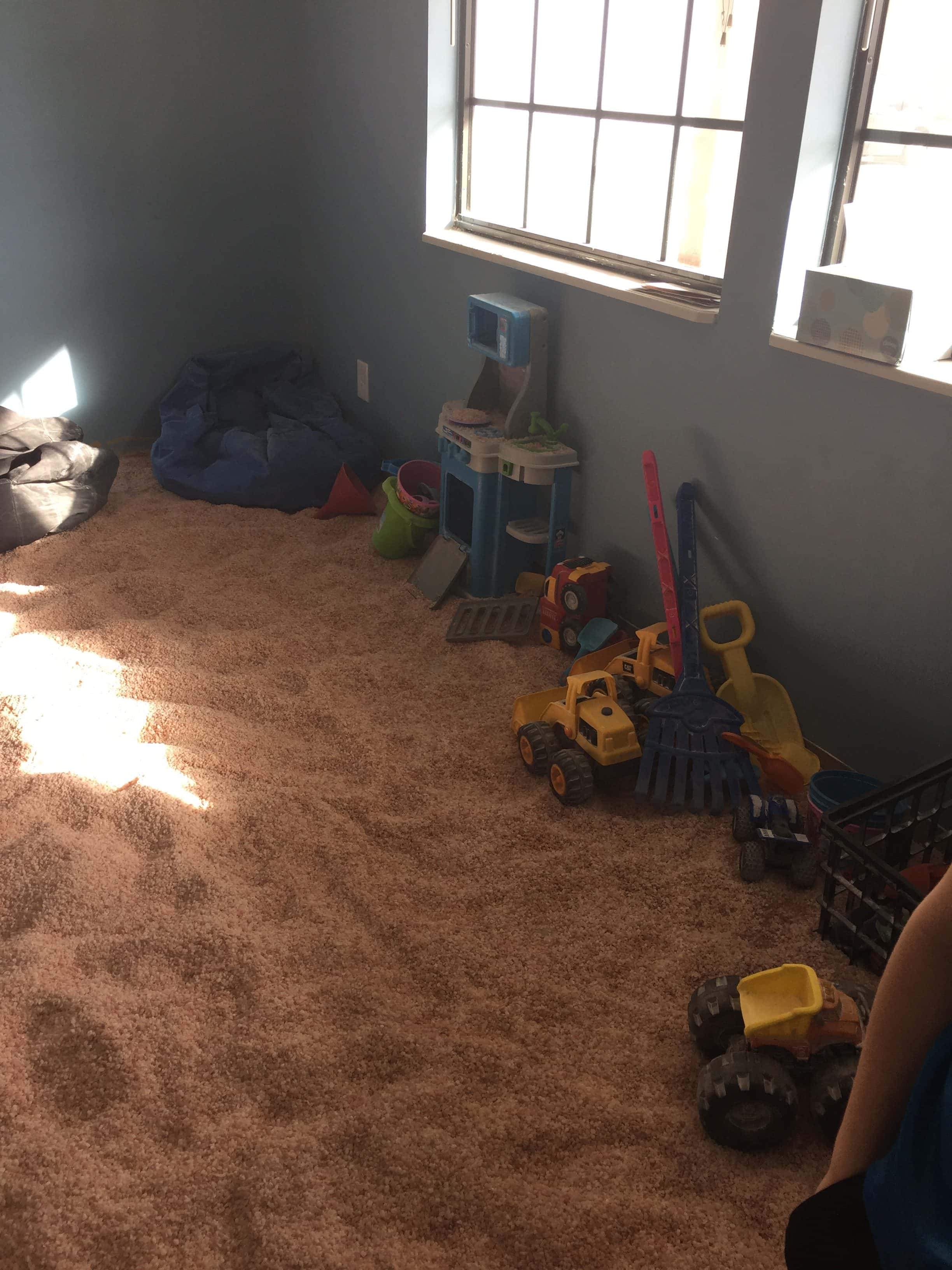 Look out for a salt spa opening in your city! This ancient therapy is popping up all over the country now, and I for one am looking forward to seeing how the availability of halotherapy can improve the health of our communities.
Be sure to follow along our journey in social media! We will be sharing snaps, tweets and more as we continue our wellness journey at the salt spa!
Let's talk! Have you visited a salt spa yet? What did you think?