As the weather turns cooler, we often over look our grill. NOT this time! Fire up, the grill because we have 25 gluten free side dishes to grill this holiday season!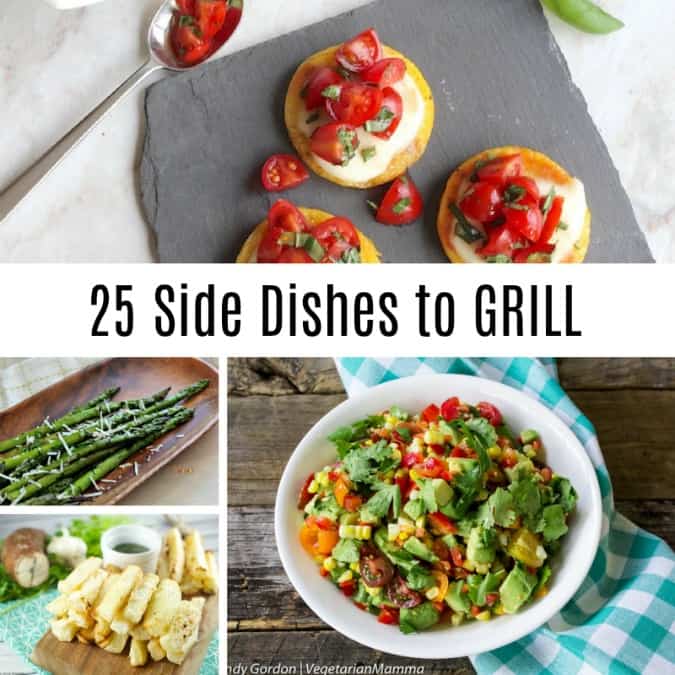 Just because the weather is turning cooler, does not mean you should avoid the grill! Grilling in the fall and winter months is easier than you think and OH SO delicious!
With the holiday season approaching, it is time to fire up the GRILL and whip up some amazing food! Thank you to the bloggers that came together to help me with this round up!
There are some amazing recipes in here! Check out these mouth watering side dishes to grill this holiday season!
CORN
Jagruti's Cooking Odyssey | Barbecued Sweet Corn with Roasted Pepper, Honey and Sumac Salsa Dressing
Vegetarian Mamma | Grilled Herb Corn
Salt & Lavender | Grilled Corn and Chickpea Salad
Two Healthy Kitchens | Four-Ingredient Grilled Corn Salad with Nonfat Chili-Lime Dressing
Vegetarian Mamma | Grilled Corn Avocado Tomato Salad
KEBABS/SKEWERS
Easy Cooking with Molly | Sweet-Spicy Thai Basil Tofu Skewers
Watch What U Eat | Grilled Tofu Tikka Skewers
Lauren Caris Cooks | Spiced Tofu Kebabs with Vegan Green Yoghurt Sauce
Jagruti's Cooking Odyssey | Barbecued Halloumi and Mushroom Skewers
FRUIT
This Seasons Table | Grilled Cinnamon Pears with Tahini Cream
Beyond the Chicken Coop | Grilled Pineapple
My Gluten-Free Miami | Grilled Peach Salsa with Cilantro, Mint and Ginger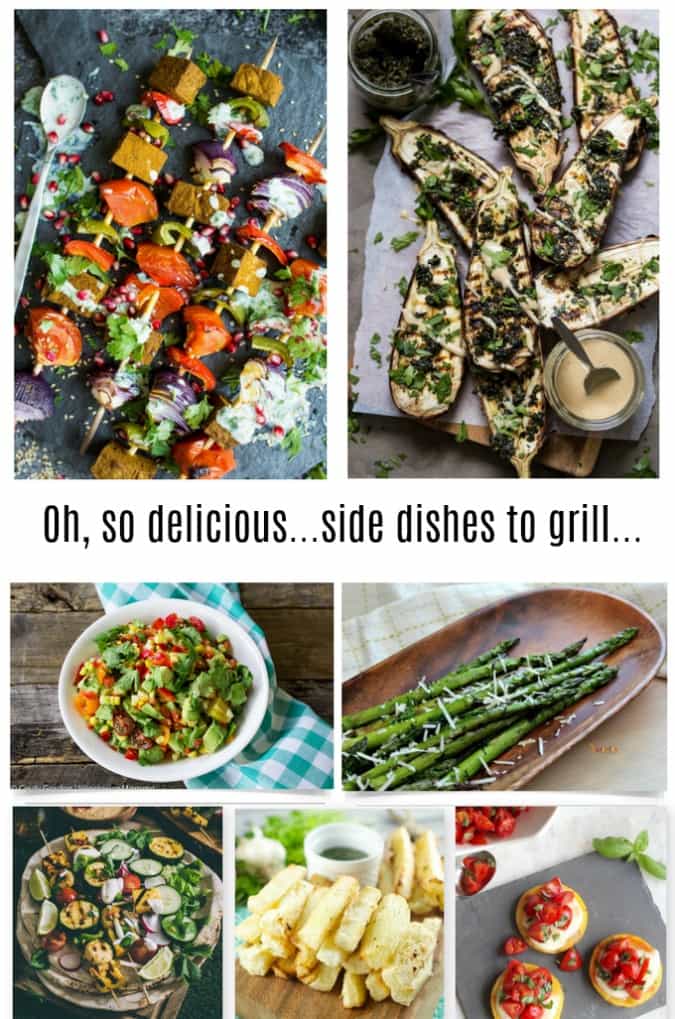 More recipes…
GREENS
Plating Pixels | Grilled Vegan Pork Stuffed Poblano Peppers
What a Girl Eats | Grilled Vegetables Marinade
The Life Jolie | Balsamic Grilled Asparagus
Caroline's Cooking | Marinated Zucchini and Summer Squash
Vegetarian Mamma | Grilled Asparagus
Joy Filled Eats | Fresh Mozzarella and Arugula Grilled Pizza
OTHER VEGGIES
Served from Scratch | Grilled Parmesan Garlic Tomatoes
Family Friends Food | Smokey Barbecue Potatoes in Foil
Lauren Caris Cooks | Chargrilled Eggplant with Carrot Top Pesto
Platter Talk | Sweet and Savory Grilled Eggplant
Living Sweet Moments| Grilled Yuca with Garlic Mojo Sauce
Two Healthy Kitchens | Easy Grilled Polenta with Fresh Mozzarella and Balsamic Tomatoes
Salt & Lavender | Grilled Eggplant and Spinach Salad
See how the options are endless? There are so many delicious things you can grill for side dishes this holiday season!
I am pretty excited, I just got a new grill!
Grilling time!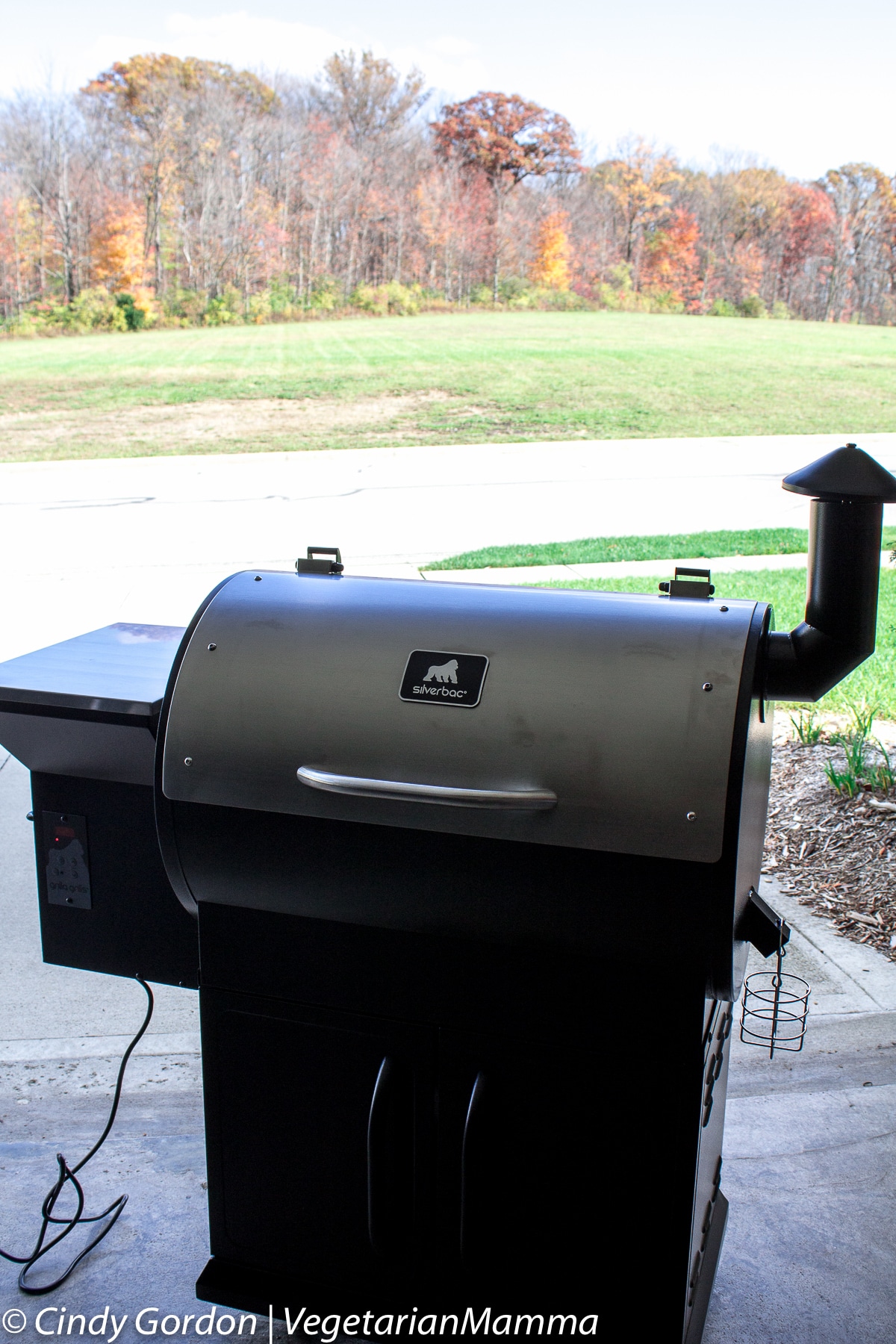 I have been waiting a long time for this grill. It is SO popular it was sold out all summer long! How awesome is that! The grills are back in stock and it is perfect timing for Holiday Grilling!
The Silverbac is from the Grilla Grills family! It is a wood pellet grill that provides you with the option to smoke your food or grill your food. It has an amazingly large surface. For those of you that eat meat, you can cook up to 8 whole chickens on this year!
So why a smoker you ask? Smoking requires you cooking your meal at a low temperature for a long time. So we are talking 250F for several hours.
Baking! Yes, you CAN bake on your Grilla Grill! It provides convection heat!
You can literally cook anything on your Grilla Grill! Looking for more recipe inspiration? Check this out.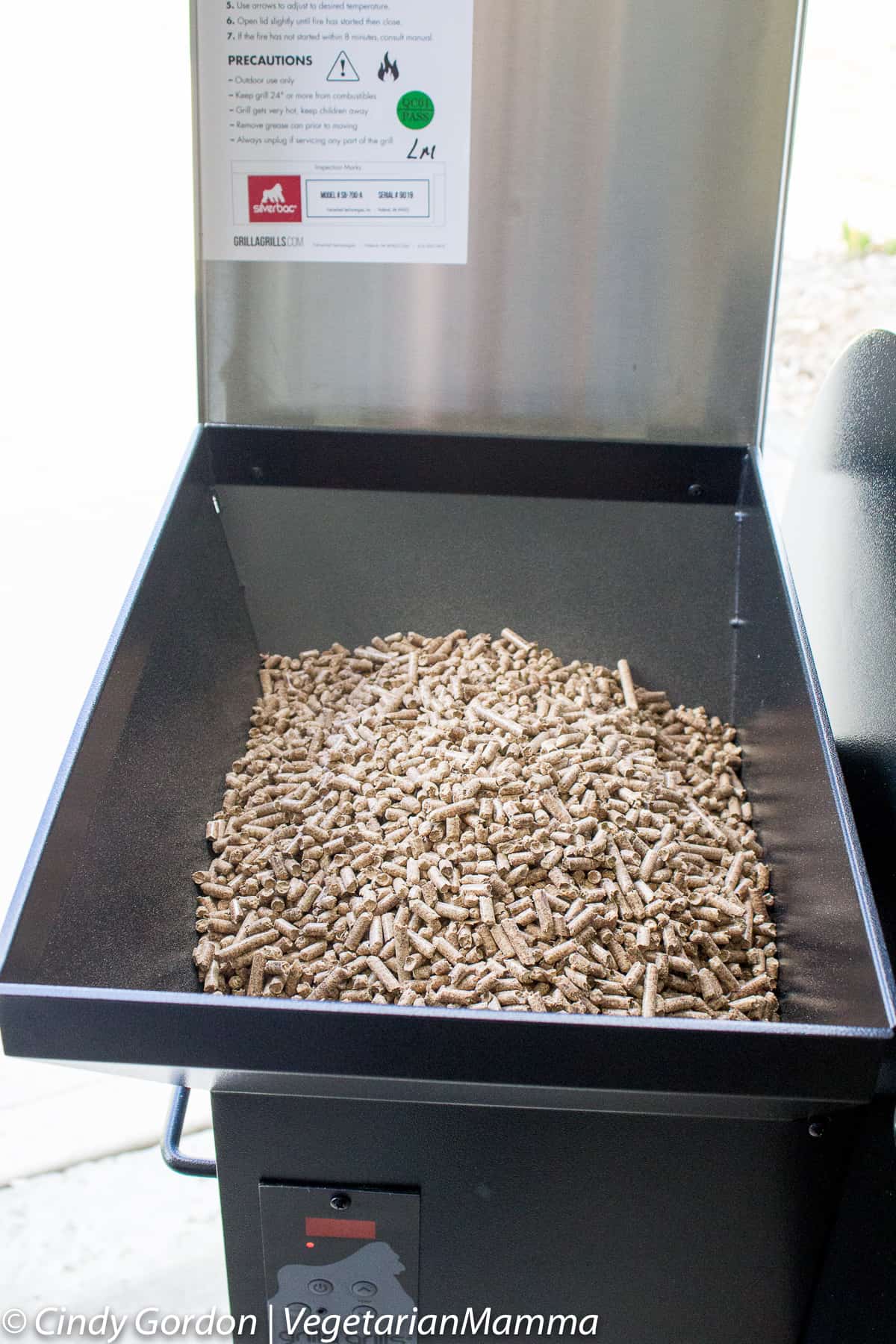 These little wood pellets provide an amazing smell (I love bonfires and all things that smell like that) and provide a delicious flavor to your food.
I've got a delicious grilled creation coming up soon for you! I am pretty sure you will be in love! I can't wait to share more with you as I get my grill on!
Thank you to Grilla Grills for giving us a grill to try! We can't wait to Grill IT UP! Welcome to the Jungle!
---
Let's talk! Take a look at the above recipes! Which recipe are you ready to try? Have you heard of Grilla Grills? Or have you heard of wood pellet grills?